Threadlifts were introduced and popularised in the late 1990s [1]. While not as dramatic a procedure as a surgical facelift, a non-invasive thread lift can lift your sagging skin, offer a more defined, V-shaped facial contour, and help you appear less tired with less downtime at a lower cost.
Want to know more about this treatment? Here's what you need to know!
What is a threadlift?
A thread lift is a type of treatment where a slight yet noticeable "lift" in the skin is created using temporary sutures. Rather than surgically extracting your loose facial tissue, it is simply suspended from the skin by stitching up portions of it. It has the effect of slightly pulling back the skin, lifting and tightening up your face.
In addition to being suitable for skin lifting, threads fight ageing in a particular way: by triggering the "healing response" of the body and inducing massive surges of collagen to treated areas. This is important because collagen plays a crucial role in the ageing process.
Many threads are built with barbs or cogs that create a suspension on your overlying skin and subcutaneous fat layer, creating lift. In fact, it is like "hooking" your skin upwards and then "pinning" it downwards [2].
Also read: The Complete Guide to Facelift Options in Singapore (2021)
What are the benefits of getting a threadlift?
Some of the benefits of a thread lift include:
Rejuvenated skin for a youthful appearance
Lifts and smoothes fine lines and wrinkles
Enhances elasticity of your skin
Brightens and increases structure and skin tone
No marks
Defines your facial contours more
Stimulates the development of long-lasting collagen and elastin
Natural results without having to overpull or dimple
Makes scars and stretch marks look smoother
What are different types of materials for threadlift?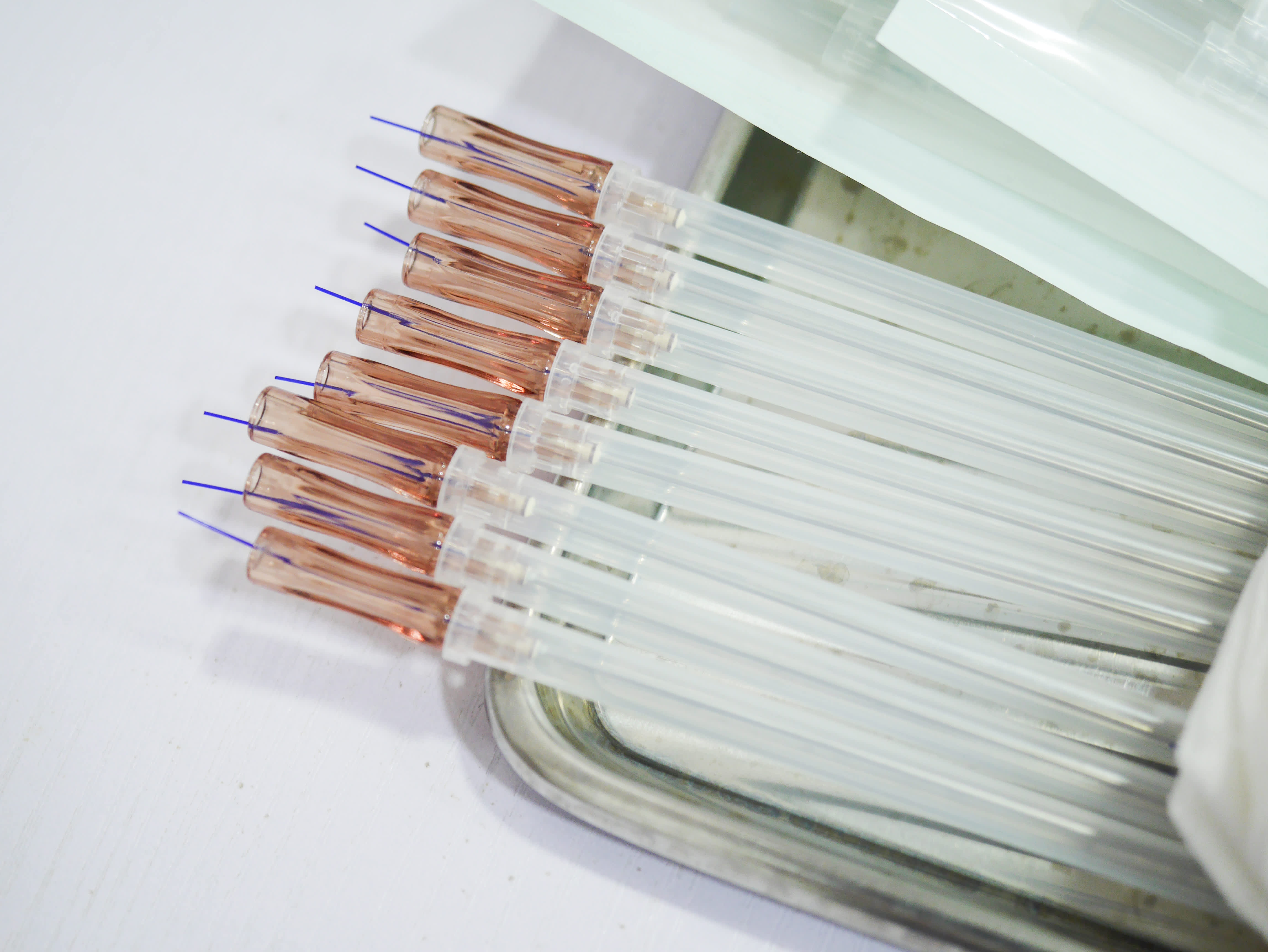 Commercially available threads are made from Polydioxanone (PDO), Poly-L-lactic Acid (PLLA), and Polycaprolactone (PCL) [3].
1. Polydioxanone (PDO)
PDO thread lifting has been established as a go-to treatment in Korea over the past five years and is continuing to grow in popularity. PDO may be used to enhance your skin's texture, reduce the visibility of your wrinkles, lift your forehead and neckline, and eliminate folds [4].
The results of PDO threads last for 6 to 12 months, most typically used for stitching suture in surgeries. Full threads are dissolved and processed after six months by your skin and continue to stimulate collagen development and synthesis in your skin for up to 12 months.
Related: Can I still get a thread lift if I experience PDO thread rejection?
2. Poly-L-Lactic Acid (PLLA)
Poly-L-Lactic acid is meant to rejuvenate your skin and is the critical component of the PLLA thread product I use. It helps to stimulate natural tissue revitalisation and extend your ageing cycle. Lactic acid is released into surrounding tissues during biodegradation, stimulating the development of new collagen and their rehydration [5] [6].
PLLA is much more efficient at stimulating the production of collagen than PDO. When dissolved, PLLA breaks down into harmless ordinary compounds such as lactate, oxygen, carbon dioxide, and water.
3. Polycaprolactone (PCA)
PCA is commonly used and is as popular as PDO and PLLA, Polycaprolactone (PCA) threads will last for up to 2 years. That is because PCA's chemical bonds and compositions are deeper and more complex and so it takes a much longer time to dissolve fully. PCA's degradation time is very long, and it is primarily used in the treatment of hard tissues in the body where healing often takes a long time [7].
It is also recognised that PCA is very strong at stimulating collagen production as compared to PDO or PLLA. When dissolved, the material breaks apart into ordinary non-toxic substances and even after the thread has separated, and improved collagen production will continue for up to a year.
What are different types of threadlifts?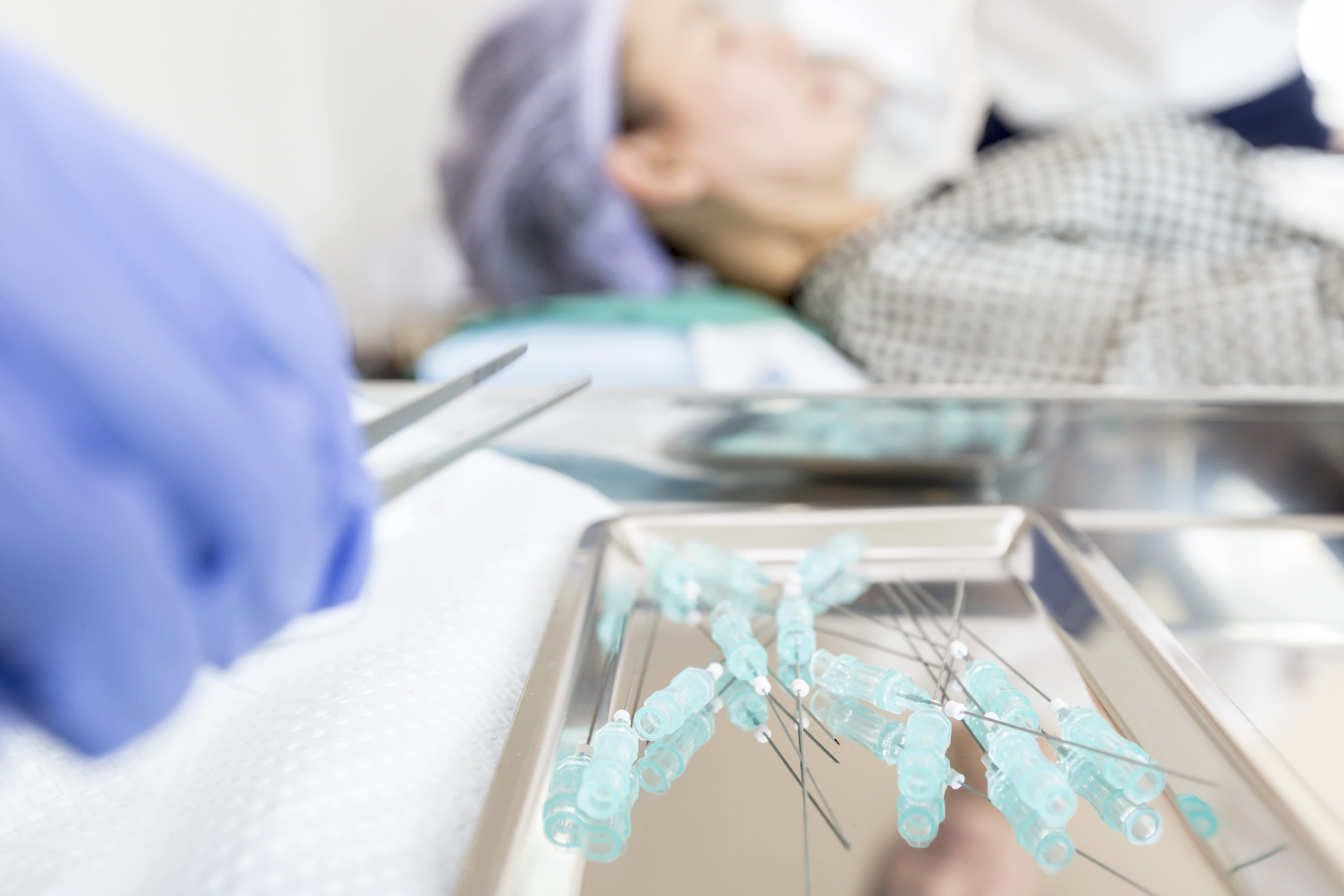 There are 3 different types of thread lifts. Your aesthetic doctor will decide which one is right for you.
Mono threads
Mono threads are smooth threads with no barbs. Many of these types of threads are put in a mesh-line fashion for skin tightening effect on your face. Skin tightening generally improves after collagen starts to shape around the threads. The treatment areas are usually:
Necklines
Neck sagginess
Forehead
For each treatment area, about 10 - 20 mono threads are usually inserted. To support a lift, the threads are connected to an "anchoring point" of the scalp or face. Mono threads tighten your skin even without sufficient lifting. Hence, they must be paired with cog threads to enhance face tightening and rejuvenating results.
Screw or tornado threads
Screw threads may come in the form of one or two threads intertwined around the needle for insertion. Screw thread has a significant influence on the volume of the skin's sunken area. "Multi Screw", where two threads are intertwined, has a greater impact over screw thread. In general, screw threads are used for general facelifting.
Cog threads
Cog threads are simply mono threads with barbs that can attach to the underside of your skin. The barbs form a support structure which lifts the tissue that is sagging. Unlike mono threads, there is no need for cog threads to anchor points. The development of collagen can also be around the threads and their barbs. Cog threads are particularly effective for lifting and slimming your jawline.
Also read: Which thread should I use for my nose threadlift?
Who is suitable to go for threadlift?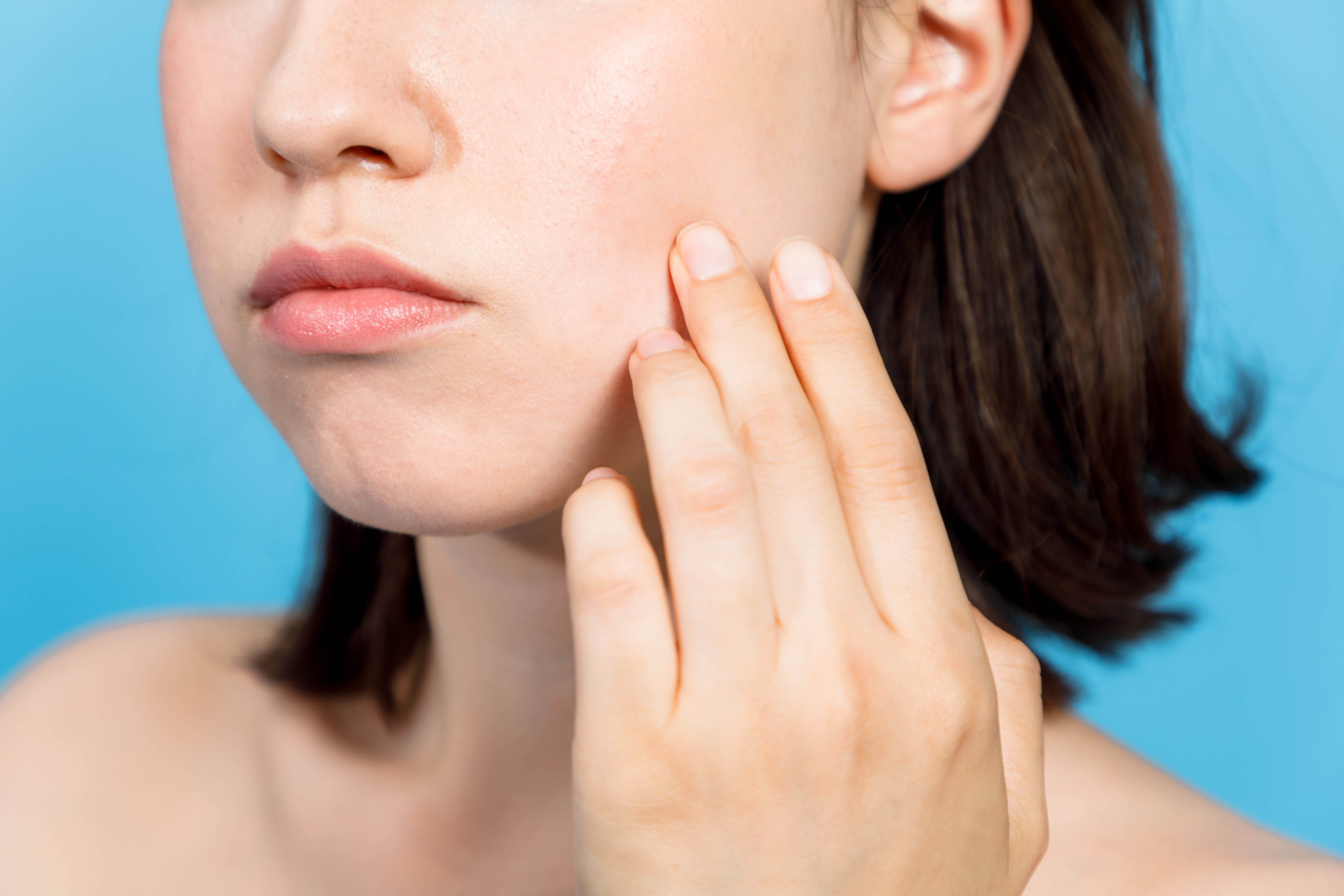 Typically those who see the greatest benefit are men and women over 30 who are trying to fight the symptoms of ageing. I notice that most of my patients are not involved in any intense and dangerous invasive treatment, but are in search of outcomes with little downtime that look normal.
Here are some of the reasons you may be a successful choice for a thread lift:
Your skin is sagging
If you suffer from moderate skin sagging, then a thread lift can solve your problem. The thread lift is usually suitable for individuals suffering from the loosening of your skin at your cheeks, eyebrows, eyes, jowls, and neck. You might be a strong choice for a thread lift if this sounds like you.
Your previous facelift is fading
You may have had a facelift or thread lift before. While thread lifts come with longevity, unfortunately, the results cannot last forever, and at some point, you can feel your skin begin to get saggier again. You may have done a more invasive facelift in the past, and what you will need at this point is thread lift to make your skin look fantastic.
Your cheek and brow are sagging due to weakened muscle.
This is a disorder in which the muscles on your face are damaged so they cannot form as well as they should. You can be a strong choice for a thread lift in this situation.
Who should avoid threadlifts?
Although you may satisfy the above criteria, this does not mean you will be a successful candidate for a thread lift. There are other things you need to to avoid, too:
Your skin is fragile
If you are a person with a very thin or fragile skin (caused by the ageing process), then you may not be very well suited for thread lift treatments. A facial structure is needed to retain the suture and to ensure that there is a foundation for the thread lift to work from.
You have heavy jowls or sagging
Every treatment has a limit. A thread lift cannot make a difference for you when you have really strong skin sagging.
Your expectation is way too high
It is important to remember that you should not set your expectations too high. Predicting that your skin will come out looking 30 years younger is unwise. Some people may feel dissatisfied with their results if they hold on to this attitude. High standards are great, but unrealistically high expectations can also trigger your frustration.
Where are threadlifts commonly used?
The affected areas for thread lift including:
Cheeks
Eyebrows
Lower jawline (Mandibular area)
Neck [8].
Thread lifts are also used to lift and tighten the breasts, especially after birth or weight loss [9].
How much does threadlift cost in Singapore?
In Singapore the cost of thread lift depends on a number of factors:
Brand and type of thread used
The area that is being treated and hence the number of threads that needs to be used
The experience of your doctor
Typically, face thread lifts can cost from $1,000 - $5,000.
What can I expect from the 1st consultation?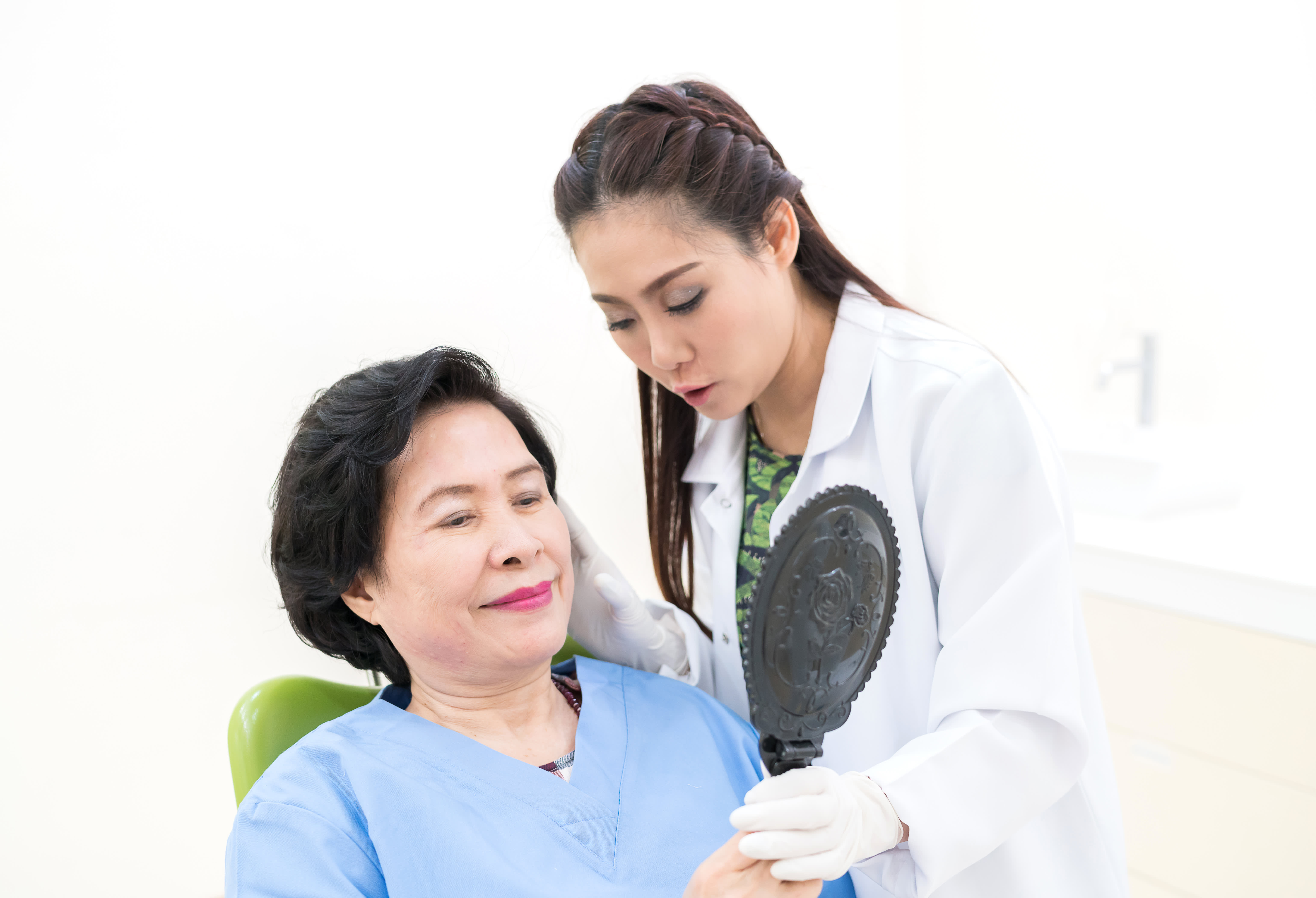 Every aspect of thread lift treatment should be discussed during the 1st consultation. This includes:
Checking if you are a [suitable candidate](https://keystone.human.com.sg/keystone/Is it possible to have a nose thread lift while you already have temporary nose fillers) for a thread lift.
Clarifying the medical details so you know what to expect. This includes medical technicalities, medication, level of pain downtime, and recovery time etc.
Most importantly, a discussion of the results and expectations, so you know the treatment well and get a good image of the benefits and limitations of the treatment.
What should I do to prepare before my threadlift?
It is best to consult your aesthetic doctor and decide the right action plan for your skin condition. However, you should avoid all caffeine and quit smoking at least a week before the treatment because these factors dehydrate your skin and interfere with anaesthetic.
What are the possible side effects?
While side effects are very rare, you may experience:
Bruising
Infection
Foreign body reaction (granuloma)
Pain
Migration
Facial nerve trauma
asymmetry
Also read: To address thread protrusion after an overseas thread lift, which doctor should I go to?
Is there any downtime?
Because thread lift is non-surgical, it is also non-invasive. Downtime is minimal, with mild swelling and occasional bruising that usually takes 1-3 days to resolve [10].
How long does it take to see the results from a threadlift?
The majority of people can see instant results after getting a thread lift when your face heals, new collagen forms and makes a more visible difference in the treated area.
See also: Filler Lifts Vs Threadlifts In Singapore: Cost And Comparison (2021)
How long does threadlifts last for?
It is important to note that while no technique of lifting will achieve permanent effects, facelift surgery can usually have longer-lasting effects. Facelift surgery outcomes can last up to a decade although a thread lift lasts from 1 to 3 years.
What should you not do after a threadlift?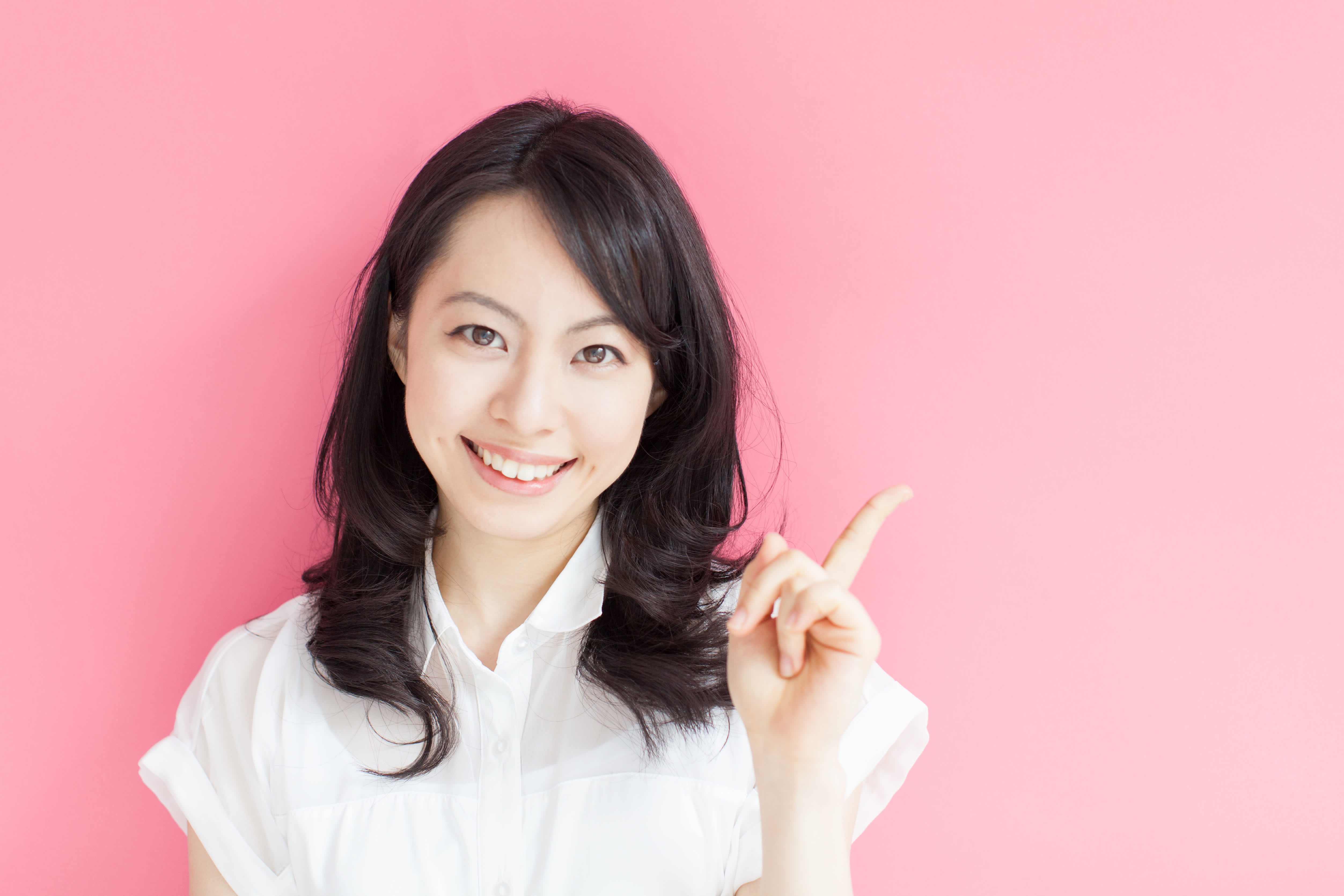 Some thread lifts patients may experience nausea associated with anaesthesia after-effects or the procedure itself. Patients can sip a small amount of clear liquids until it passes. It is also beneficial to ice the area for 30 minutes 4 to 5 times daily for the first five days, particularly if your skin starts to swell or bruise. Here are some other things you can do:
Limit facial motion for 24 hours
Avoid facial creams for 48 hours
Avoid make up for 48 hours
Keep your head elevated (including bending lower than heart-level) at a 7-10 degree angle for 5-7 days
Avoid chewing gum for two weeks
Avoid heavy exertion for 2-3 weeks
Avoid pulling down on your face or massaging it for three weeks.
See also: After a thread lift, how long do I need to wait to undergo HIFU Thermage?
What happens if I am not satisfied with the outcome?
When things do not go as expected, you can simply wait for the threads to dissolve and see your doctor for further consultation.
---
Related:
How can thread lift be removed?
After a thread lift, what should I do if I'm not satisfied with the treatment outcome?
---
How painful is a threadlift?
Although a local anaesthetic will be applied to make the treatment as pleasant as possible, some people consider this treatment uncomfortable, and some tenderness is to be expected after the anaesthetic has worn off.
Related: How To Avoid Painful Threadlifts In Singapore
Conclusion
A thread lift is an effective and safe treatment to lift and rejuvenate your skin. Now you know what to do and what to choose. But it is best to book an appointment with your aesthetic doctor now to find out more what's the best option for you. Just remember, you can return to normal activities immediately after this treatment! [11]
Stay gorgeous everyone!
Intending to boost volume and height of your nose? Read our guide on Nose Fillers and Nose Threadlifts in Singapore.
---
Dr Isaac Wong is an aesthetic doctor at The Knightsbridge Clinic. Known to patients for his friendly, jovial, and humorous personality, some past and present interests include supporting Man United FC, playing regular 11-a-side competitive football and singing for a hip-hop/R&B acapella boy band called the "H-Soul Brothers" during his JC days.
---