This is Part 2 in my 2-part series covering all your non-surgical facelift options in Singapore. Part 1 covers Thermage, Ultherapy and Dysport Dermalift.
1. Filler Lifts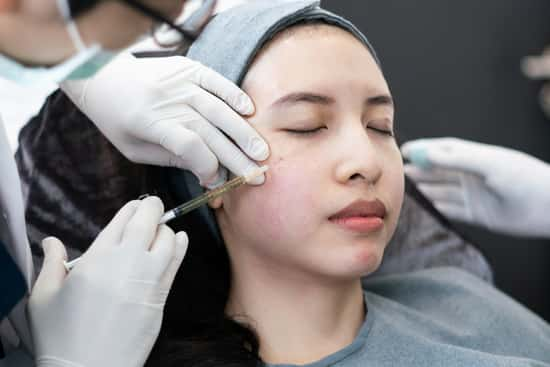 Fillers have been around for more than 10 years. Previously, doctors used them to fill facial depressions, skin folds and volume loss, although it was recently discovered that they are extremely effective for face-lifting as well.
Common fillers used in Singapore nowadays are:
Restylane, Belotero, Teosyal, Juvederm (Hyaluronic Acid)
Radiesse (Calcium Hydroxyapatite)
Sculptra (Poly-L-Lactic acid)
Ellanse (Polycaprolactone)
There are various filler lift techniques for different purposes. Some of the more popular filler lift techniques include:
a. The Hairline Lift (originated by Dr Peter Huang, a renowned plastic surgeon of Taiwan) – tightening the sides of your face and jowls via fillers placed in your hairline as an anchor. This has an upward pulling force on all your facial muscles, similar to a surgical facelift effect.
b. Radiesse 3D Vector Lift - placement of linear Radiesse filler threads under your skin, along with the upward vectors of your face. This stimulates contraction and tightening of your skin along those directions.
c. The Butterfly Lift (originated by Dr Puttipong Poomsuwan of Bangkok) – lifting of the true retaining ligaments of the face. It's postulated that depositing the fillers right under those ligaments causes a pressure tenting effect on those ligaments, and thus skin tightening and a "lift" can be witnessed immediately.
Pros of filler lifts:
Instant visible lift seen (cheeks, jowls, smile lines). Good for last-minute lifting before big events.
No downtime.
Cons of filler lifts:
Unable to lift moderate to severely saggy faces.
Large volume of fillers (3 - 7 ccs) needed for full face treatment.
Risk of a chubby-looking face or lumpy skin in inexperienced hands.
Filler Lift cost in Singapore: $2100 - $4900
2. Silhouette Soft (FDA-approved American Cone ThreadLift)
Silhouette Soft is the only threadlift that's US FDA-approved. It's also probably the only threadlift where I dare to claim that there's zero downtime.
Silhouette Soft repositions saggy fat tissues and loose skin to its original youthful position. The special part about this thread is its patented 360° cone action, which allows for an all-around concentric tightening effect around the cones.
Pros of Silhouette Soft:
Instant visible lift seen, which will further improve in 3 - 4 months (forehead, eyebrows, cheeks, jowls, smile lines, neck, double chin).
Very good results for thinner, mildly saggy faces.
No downtime.
Least painful threadlift.
No side effects like thread extrusion, loosening, and breakage.
Cons of Silhouette Soft:
Immediate lifting effect is less when compared to Korean Threadlifts.
Not suitable for heavy saggy faces (will need to be combined with other modalities).
More costly than Korean Threadlifts due to patented American technology.
Silhouette Soft cost in Singapore: $1000 - $2000/pack (one pack has 2 threads). Whole-face treatment usually requires 2-3 packs.
3. Korean Threadlifts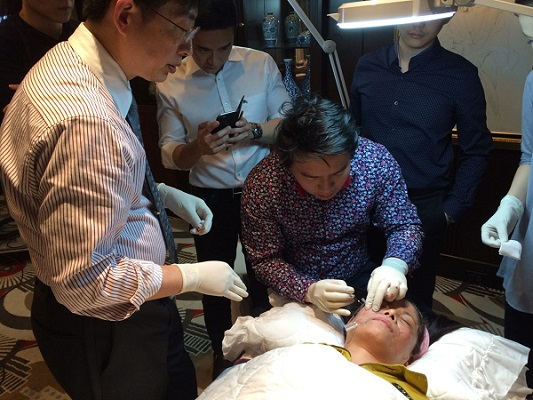 Korean Threadlifts need no introduction. My practice has been highly focused on this non-surgical face-lifting treatment for the past 4 years.
The best feature I love about Korean Threadlifts is that I can vary the technique according to different face conditions, and always get instant visible lifting results as compared to other modalities (almost like a freestyle dance battle: I can alter my dance moves according to the type of music being played).
For the best results, I sometimes combine Thermage/Ultherapy/Fillers/Dysport Dermalift with Korean Threadlifts.
It's one of the most effective and popular facelift methods in Singapore now for severely saggy jowls and fat tissues.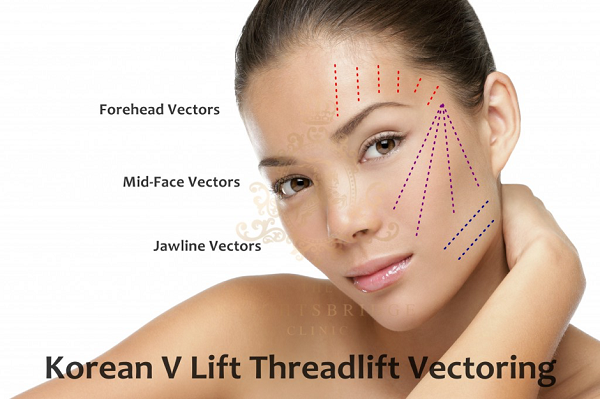 Korean Threadlifts work as follows:
Threads with hooks and barbs are placed under your skin (or in the fat layer) to create an instant lift by hooking the skin and underlying tissue in an upward direction.
The threads are then fixed underneath the skin at the temples to support the lift.
The threads also stimulate the skin to produce collagen and elastin around them for further rejuvenation, tightening and lifting.
Pros of Korean Threadlift:
Instant visible lift seen which will further improve in 3-4 months (forehead, eyebrows, cheeks, jowls, smile lines, neck, double chin) .
Most dramatic lifting effect among all the listed treatments.
Versatile and suitable for all faces.
Cons of Korean Threadlift:
EXTREMELY SKILL-DEPENDANT – 8 out of 10 doctors who learn how to perform Korean thread-lifts eventually do not offer it.
High chance of not having any results if not done properly.
Downtime of 3 - 7 days (bruising, swelling, pain). This can be highly minimized in experienced hands. My patients have a downtime of 1 - 2 days.
Chance of side effects in inexperienced hands (thread extrusion, thread migration).
Many low-quality threads made in Korea have flooded the market (be careful of the cheap Korean threads which may have more side effects).
Korean Threadlift cost in Singapore: $1500 - $5000
---
In summary, there is a myriad of effective options for non-surgical face-lifting. They can be performed singly or in combination for the best results and must be tailored to your individual facial profile. Some treatments are more suitable for the mildly droopy faces, while others are more suitable for the severely saggy faces.
It may be good to consider a doctor who has experience with and can offer all of the above treatments. I've had patients who wanted drastic improvements, but happened to consult doctors who only offers Thermage - they were highly disappointed with the subtle results. There are many more anecdotes which I am not able to share here.
Lastly, it's very important to pick an experienced doctor, especially for technique-dependant treatments like Filler Lifts and Threadlifts - these treatments can have potentially troublesome side effects. Prices should not be your main and only consideration in choosing a non-surgical facelift!
---
Dr Israr Wong is an aesthetic doctor at The Knightsbridge Clinic. Known to patients for his friendly, jovial, and humorous personality, some past and present interests include supporting Man United FC, playing regular 11-a-side competitive football and singing for a hip-hop/R&B acapella boy band called the "H-Soul Brothers" during his JC days.