Dermal fillers in Singapore have become a staple in medical aesthetic clinics.
It's no longer a novelty for people to have filler injected to refresh their looks or enhance their facial features.
What kinds of dermal fillers are there, and which are the best treatments?
How much do dermal fillers cost in Singapore?
How do doctors determine what is the price for dermal filler treatments?
What are the side effects of dermal fillers?
After reading this comprehensive guide, I hope you would have a better understanding of dermal filler treatments in Singapore, and that you would feel more empowered to make the best decision for your beauty and well-being.
Introduction to dermal fillers in Singapore
As an aesthetic doctor and founder of Halley Medical Aesthetics, the messages that I would like to bring home with this post, are three things:
The skill of the doctor is most important. Not the product.
Never approach an unqualified person to inject your filler. You don't want to risk an infection. Your dermal filler treatment should be done by an experienced doctor and in a clean, sterile environment.
A good filler result should be imperceptible. Your friends and family should only notice the beautiful features you have, brighter eyes, and the confidence in your face.
What are dermal fillers?
Dermal fillers are medical products that sculpt the face for more definition or help to restore skin and facial contours to their former youthful appearance.
Dermal fillers are made of various kinds of materials that have been developed for injection into the skin. Popular examples in Singapore include:
Juvederm Fillers
Restylane Fillers
What do dermal fillers do?
Anti-ageing
Dermal fillers are useful for treating age-related sagginess and wrinkles due to lax skin and facial volume loss.
As we age, we start to lose facial volume because of bone resorption or decrease in our bone mass, which makes our skull smaller. [1]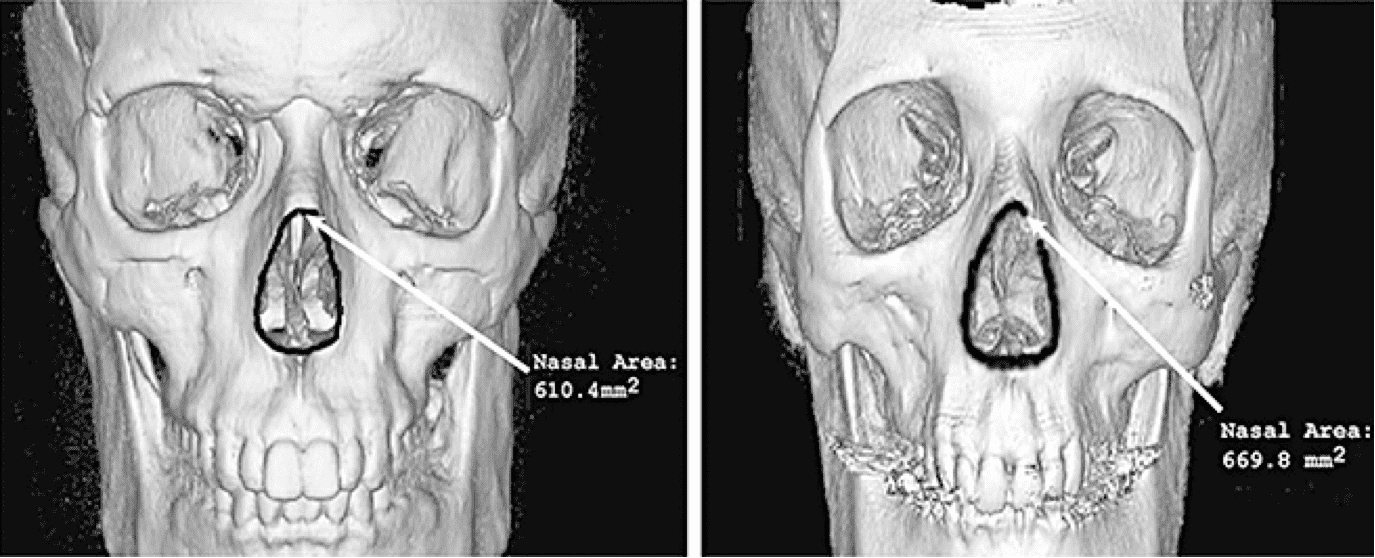 Shaw RB Jr, Kahn DM. Aging of the midface bony elements: a three-dimensional computed tomographic study. Plast Reconstr Surg, 2007: 119: 675–681.
When this scaffolding for skin reduces in mass, nothing is holding up our skin, and our skin hangs down, resulting in saggy skin. The sagging also worsens because of:
Exposure to ultraviolet (UV) rays
Loss of skin moisture
Gravity
Reduced collagen and elastin production as we age
Our skin is also less supple and elastic over time, so the result is saggy and lax skin that creates a tired and aged appearance.
Dermal fillers restore volume to our face. I typically treat the following areas to reverse age-related changes:
Cheeks
Under-eye area
Jawline
Smile lines or nasolabial folds
Facial shaping
Dermal fillers can also sculpt your face to give more definition.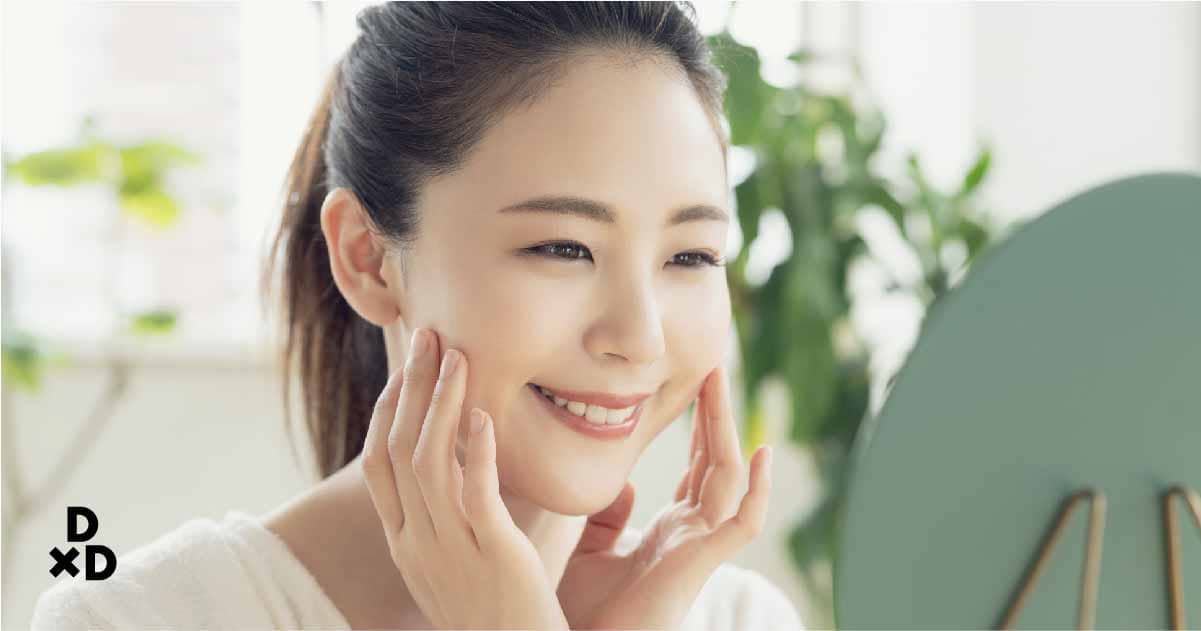 3D projection, which is the sculpting and enhancement of facial features, using a combination of filler techniques for nose, cheek, chin, and other parts of the face is a very effective way to create the sculpted v-shape look. Dermal fillers can be combined with other treatments like Botox and Ultherapy for greater effect.
Areas that can be sculpted or enhanced with dermal fillers are the:
Forehead
Temple area
Tear trough
Nose
Cheeks/Mid-face
Lips
Nasolabial folds
Marionette lines (the lines that run down from the outer corner of the lips to the outer corners of the chin)
Chin
What are the different types of dermal fillers?
Dermal fillers can be grouped into two types :
hyaluronic acid (HA) fillers
non-HA or collagen-stimulating fillers
Most facial fillers (e.g. Juvederm) contain lidocaine, an anaesthetic, which will numb the treatment area to make the experience a comfortable one for patients.
I would either choose these injectable fillers over those that do not contain lidocaine or mix lidocaine with the filler before treatment.
Most importantly, dermal fillers used for treatments in Singapore have to be approved by the Health Sciences Authority (HSA).
HA Dermal fillers
HA fillers are the type of facial fillers that are most commonly used in my clinic. HA as an ingredient is safe for most people.
That's because HA is a natural compound found in our skin, and is responsible for many functions in our body like hydration and lubrication of joints.
It also aids tissue repair and stimulates the production of the connective tissue that plumps our skin (i.e. collagen).
The different brands of HA fillers include:
Juvederm
Restylane
Belotero
Each dermal filler brand contains a line of different dermal fillers, which are differentiated based on the firmness and viscosity (thickness and stickiness) of the gel.
Whether you need a firmer or softer dermal filler will depend on the area that requires treatment, the condition of your skin, and the desired result. If your skin is looser, for instance, a softer filler may be used for a more natural look. Examples of dermal fillers in this category include:
Juvederm Volbella
Belotero Soft
Restylane
On the other hand, a dermal filler that is firmer and higher in viscosity provides a good underlying foundation to fill up facial volume loss, support sagging skin, and allows the doctor to sculpt or enhance specific facial structures like your cheekbones or nose. Example of such fillers include:
Juvederm Voluma
Belotero Intense
Restylane Lyft
Radiesse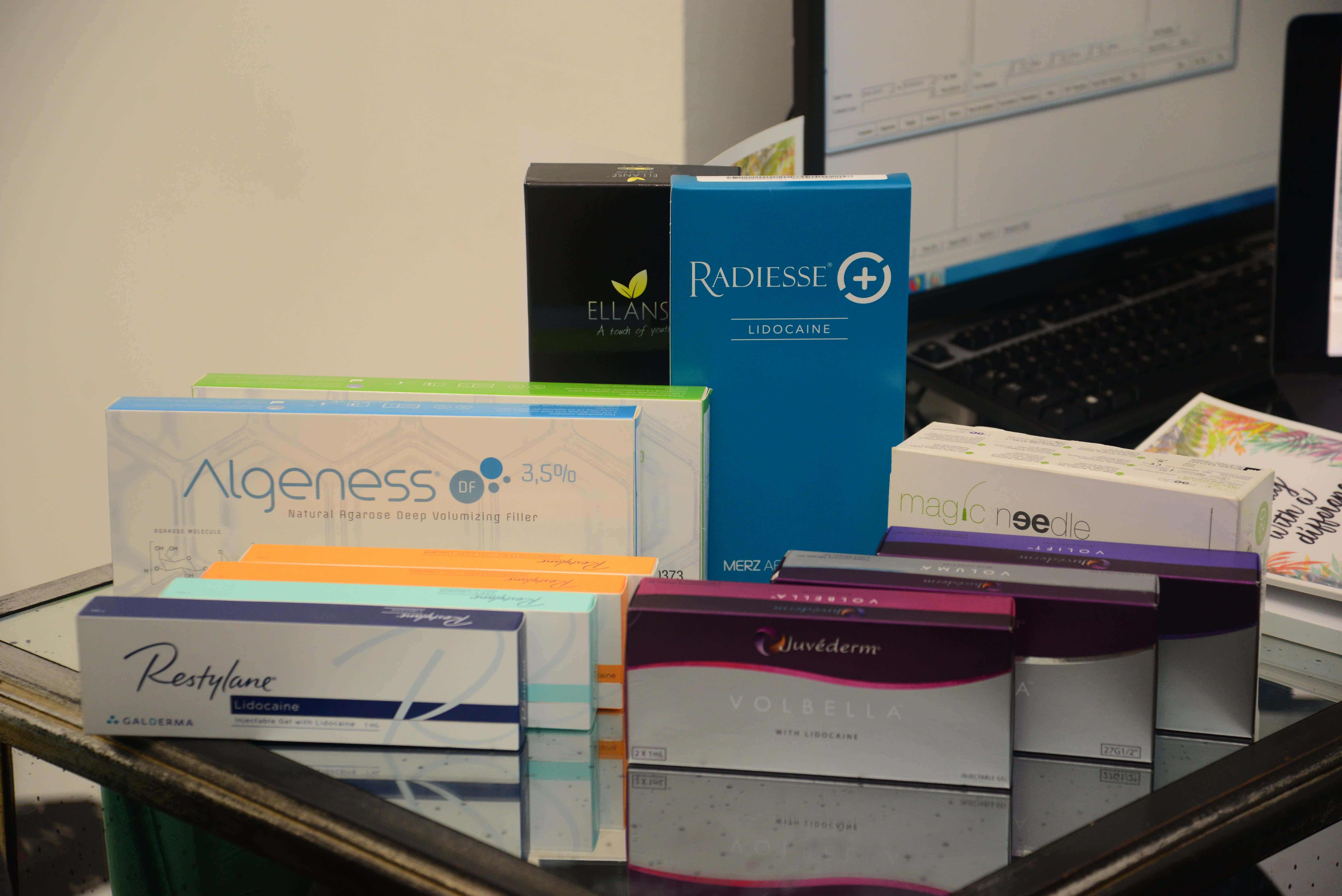 How do doctors determine what is the price for HA dermal fillers in Singapore?
The table below lists a range of HA dermal fillers available in the market and its recommended usage by pharmaceutical companies.
Doctors, however, may vary the area of usage or even combine filler brands/lines depending on the patient's requirements and desired outcome. This in turn affects the cost.
Brands (From softest to firmest:
Area of usage and price per syringe (Including GST):
Juvederm:
Juvederm Volbella
Juvederm Volift
Juvederm Voluma
Juvederm Volux
Juvederm Volbella: Lips, tear trough, and undereye area ($820)
Juvederm Volift: Mid-face, nasolabial lines, marionette lines, forehead, and temples ($830)
Juvederm Voluma: Mid-face and cheeks ($850)
Juvederm Volux: Chin, jawline, and nose ($890)
Restylane:
Restylane: Lips, tear trough, undereye area, forehead, and temples ($760)
Restylane Lyft: Mid-face, nasolabial lines, and marionette lines ($800)
Belotero:
Belotero Soft
Belotero Balance
Belotero Intense
Belotero Soft: Lips, tear trough, undereye area, forehead, and temples ($690)
Belotero Balance: Lips, tear trough, undereye area, forehead, and temples ($720)
Belotero Intense: Mid-face, cheeks, nasolabial folds, marionette lines, jawline, and chin ($790)
How do doctors determine what is the price for non-HA dermal fillers in Singapore?
Non-HA / Collagen-stimulating dermal fillers
As the name suggests, this group of dermal fillers uses ingredients that stimulate our body's collagen for long-lasting effects. They are also called bio-stimulating fillers.
They contain safe, synthetically produced compounds that when injected into the skin, volumises the area and stimulates the body's fibroblasts to produce collagen.
This results in very natural long-lasting volumisation.
Such dermal fillers include:
Another type of non-HA filler is Algeness. It is a filler brand that uses natural and biodegradable compounds made from purified agarose gel.
Algeness is biocompatible with your body and is non-allergenic, which appeals to patients who prefer filler made with natural ingredients.
There are different types of non-HA/collagen-stimulating dermal fillers:
The table below lists the range of non-HA/collagen-stimulating dermal fillers available in the market and its recommended usage by pharmaceutical companies.
Doctors, however, may vary the area of usage or even combine filler brands/lines depending on the patient's requirements and desired outcome.
Brands:
Active ingredient:
Area of usage and price per syringe (Including GST):
Radiesse
Calcium hydroxyapatite (CaHA) suspended in an aqueous sodium carboxymethylcellulose (CMC) gel carrier
Nose, chin, jawline, nasolabial lines, mid-face, cheeks, forehead, and temples (1.5ml syringe: $890)
Sculptra
Poly-l-lactic (PLLA)
Cheeks, nasolabial lines, mid-face, and temples. Generally recommended for deep wrinkles/folds and volume loss. (2ml/treatment area: $380)
Unlike other dermal fillers, three sessions over a few months are required for optimal result
Massage care required: 5 min, five times a day, for five days
Ellanse
Polycaprolactone (PCL) suspended in an aqueous carboxy-methylcellulose gel-carrier
Nose, chin, jawline, nasolabial lines, mid-face, cheeks, forehead, and temples ($990)
Algeness
Purified agarose gel (polysaccharide)
Nose, chin, jawline, nasolabial lines, mid-face, cheeks, forehead, and temples ($990)
Why do clinics charge different prices for dermal fillers in Singapore?
If you speak to different aesthetic clinics in Singapore, you would find that different clinics would price their dermal filler treatments differently.
Some clinics would price their dermal filler treatment on a price per syringe basis, other clinics prefer to price it on a per-area basis (e.g. nose, chin).
As a consumer, just be sure that the aesthetic clinic is transparent with all the costs involved with the treatment.
Pricing a treatment on a price per syringe basis would allow the clinic to be clear and upfront on how many syringes are required for your area of concern during a consultation with the doctor.
Paying for the treatment on a price per syringe would minimise the chance of underfilling.
If you are concerned about overfilling (and therefore, overpaying), this is something you can discuss with your doctor before proceeding with the treatment.
If you are more comfortable with clinics that price the dermal filler treatment on a per-area basis, do clarify if the amount given is enough to fill the area of your concern.
What dosage is needed for different parts of the face?
I get asked this question very often by my patients, and it is easy to understand why. People are firstly concerned about the cost. Most of the time, people do not want to overfill and end up looking unnatural.
My patients want a natural-looking result, and they want to look fresher and better without people asking them if they had done "something to your face".
Yet at the same time, they want the treatment to be effective and address their concerns.
The answer to this question is that while we can estimate the amount of filler needed, different people have different expectations.
Different people also have different volume requirements. In general, one syringe of dermal filler is enough to treat one area on both sides.
Of course, if the face needs more volumising or they desire a more dramatic lift, more may be necessary. Because we can see the filler's effect during the treatment, we can add more and stop at any time.
In some cases, we may need to combine a dermal filler treatment with another facial rejuvenation treatment like Ultherapy.
How should I decide on the best dermal filler for me?
Patients often ask me: "Which is better? HA fillers or collagen-stimulating fillers?" People who want results fast and who need very precise volumisation would opt for HA filler, which fills up the area by itself.
If you don't mind waiting for the collagen to be stimulated and you like the concept of having the body generate collagen for volumisation or a natural-looking volumisation, then collagen-stimulating fillers are for you.
It is natural, gives long-lasting volumisation, and it is great for people who like the concept of having the body generate collagen naturally for volumisation.
However, both are natural in that hyaluronic acid is found in the skin while bio-stimulating fillers generate collagen to volumise.
That is why the filler that doctors use would depend on the location that we use it and the preference of the patient.
In my opinion, more important than the type of filler is the technique that is being used to apply the filler.
Doctors are moving away from needles to using cannulas to apply dermal fillers.
A micro-cannula is a blunt flexible wire that doctors insert and slide under the skin to apply the filler.
Using micro-cannulas for filler treatment is a safer treatment method with fewer possible effects. With micro-cannula, there is only one injection point as compared to multiple injections required when using a needle.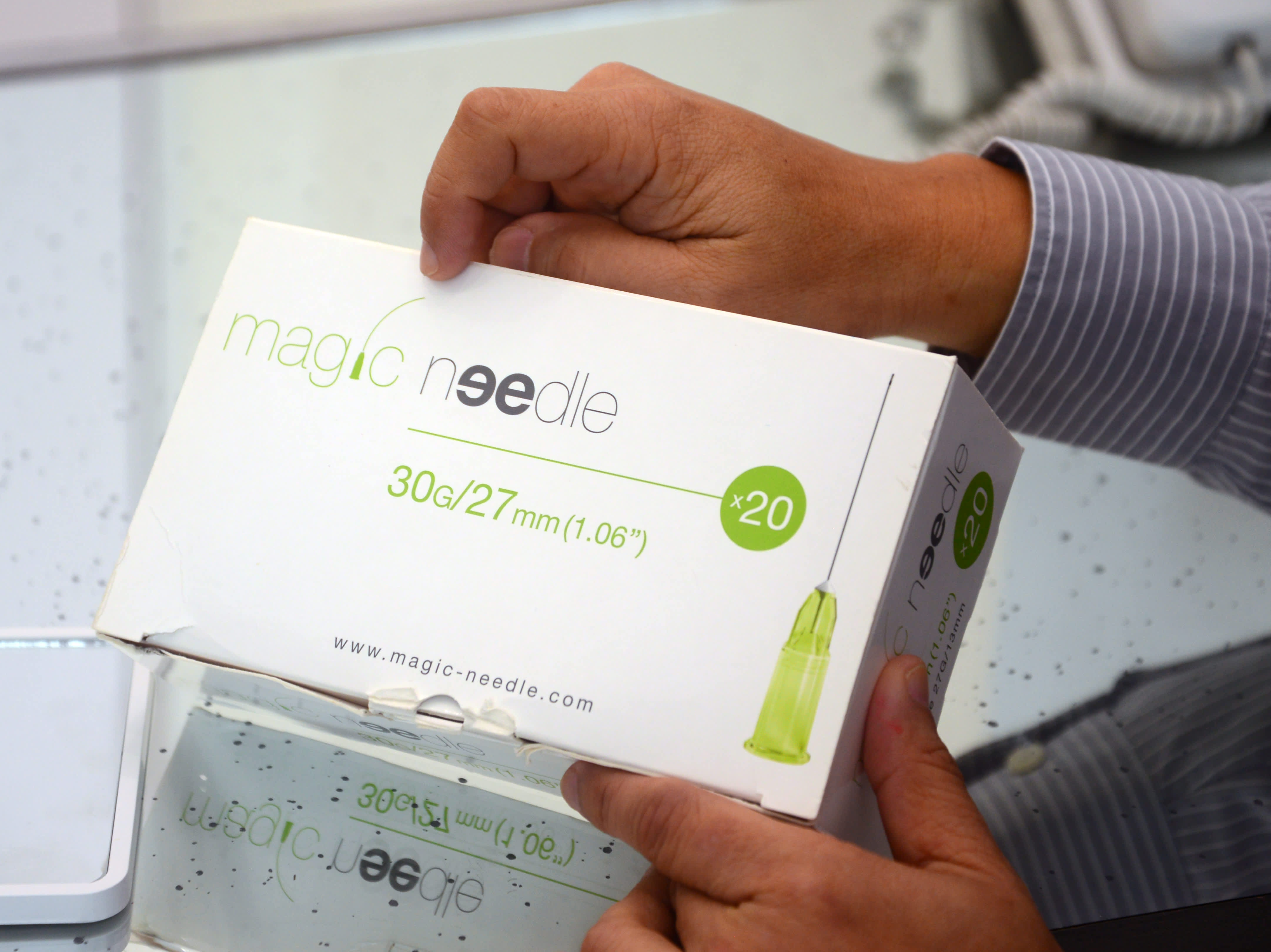 The advantages of using a cannula:
It gives a natural and more even fill
It lowers the chance of complications including bruising
Bleeding is minimised
What are the risks and side effects for dermal fillers?
Occasionally reactions can occur. Common side effects include :
Bruising
Redness
Swelling
Tenderness
Slight bleeding at the injection sites
These reactions are temporary and typically resolve within a week.
If you experience any bruising after treatment, you should avoid alcohol consumption, Aspirin, and non-steroidal anti-inflammatory medications (i.e. painkillers) as this increases the chance of bruising.
Mild swelling up to one week after treatment is possible.
HA fillers work by absorbing water into themselves, creating the volumising and smoothing effect. This process takes about one week to stabilise.
Generally, no treatment is necessary for this. You may want to apply firm pressure or an ice pack to reduce the swelling.
Paracetamol (Panadol) can be taken for any discomfort that may occur. Although allergic reactions and vascular complications are very rare, we still adopt all safety precautions for all treatments.
Is there any downtime for dermal filler treatment?
For most patients, there is no downtime. You may return to most of your normal activities shortly after treatment.
If possible, however, try not to apply pressure or massage the treated area within 24 hours of treatment.
You should avoid strenuous exercise within 24 hours of treatment. The concept is to let the filler settle down and integrate into the tissues. Vigorous massage may also increase the risk of bruising. Light washing of the face and make-up is fine.
What can I expect during a dermal filler treatment?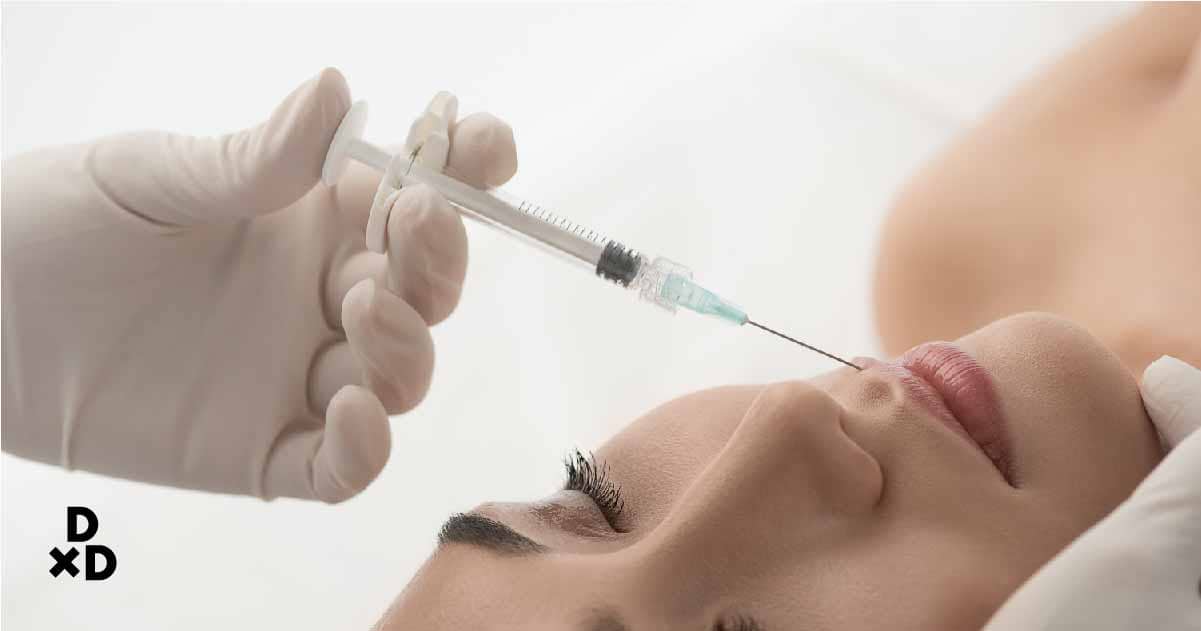 The clinic therapist will first cleanse the face and numb the treatment area with a numbing cream, which will be left on for about 15 minutes.
After the therapist washes off the numbing cream, the doctor will clean the area with an alcohol wipe before inserting the micro-cannula.
The doctor will then insert the filler to the required area.
After that, the doctor will mould the filler and apply a firm pressure on the injection site to minimise swelling and bruising.
The clinic therapist will then apply some antiseptic to the injection point.
Treatment time may take 30 minutes to an hour, depending on the number of areas treated.
What should I do to prepare for the procedure?
It is recommended that you avoid taking blood-thinning over-the-counter (OTC) medications one week before your filler treatment. This includes products like Ibuprofen and Aspirin, which also increase the risk of bruising.
Avoid consuming alcohol 24 hours before your treatment because it may cause the blood vessels to dilate and cause bruising.
Am I suitable for dermal fillers?
Both males and females who experience facial volume loss and sagging of facial skin are suitable for the treatment.
You don't have to be 40 or even 50 to have dermal fillers to reverse the signs of ageing.
Those in the 20s and 30s commonly request for filler to enhance the nose bridge or the chin to give the face a nice projection.
I may choose to combine dermal filler with other rejuvenation therapies like Ultherapy, lasers or botulinum neuromodulators (e.g. Botox) for a better, more natural result.
In general, I would recommend people who want to enhance their features to make their facial features more attractive or those who want to look less tired-looking and younger to go for filler treatment.
How often should I have dermal filler treatment done?
It depends. Most dermal fillers can last between one to two years. However, some longer-lasting fillers, generally collagen-stimulating fillers, can last beyond two years.
Much of the longevity of the filler depends on the type of dermal filler used and the treatment area.
Most of my patients choose to refresh the treatment when they feel more volumising or enhancements are needed. It can range from one year to several years.
How do I know I have too much dermal fillers in my face?
Too much of even a good thing is never good. My personal philosophy is that aesthetic doctors should inject just enough filler to make people go: "Wow, she looks great!" They should not be saying: "What did she do to her face?" That's when you know you have too much filler injected in your face.
The results of aesthetic treatments should be natural. It should enhance a person's looks without making even a layperson realise that the person has had an aesthetic treatment done.
We have all heard of terms like pillow face, duck lips, "avatar" nose, witch's chin, "Luo Han" forehead.
To avoid overfill, I would go slow and reassess often during treatment especially when we have a patient who may not be objective and requests for increasingly large amounts of filler over time.
However, overfill is less common than we think. Most people get scared by the pictures that they find on the internet.
Remember bad news travel much faster and get noticed much more than good news. Find a responsible doctor and I am sure that in most cases, it would be fine!
How long do I have to wait for the next filler or other facial treatments?
I would advise waiting two weeks before getting a facial. Dermal fillers take a while to "settle in".
If you wish for a top-up because you feel the result is not dramatic enough or if you think more can be done, wait at least a week for the filler treatment to settle down.
This will give the filler enough time to fully bind with your skin tissue, thereby allowing your doctor to better assess the result and plan the next course of action.
What happens if I do not like the outcome after dermal filler treatment?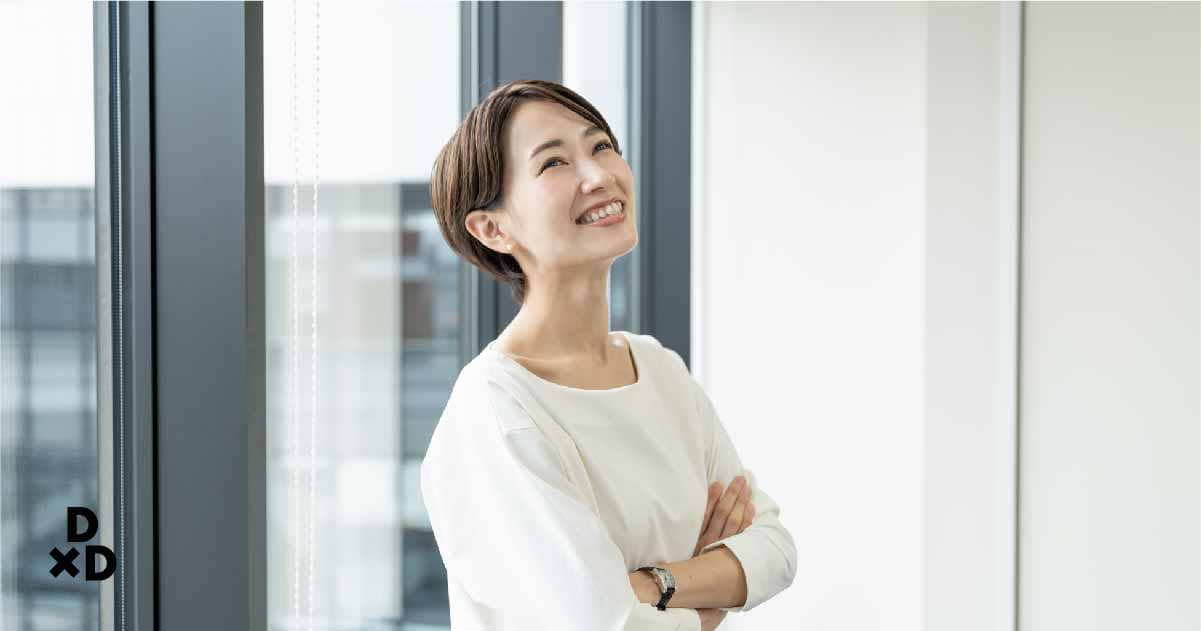 If an appropriate filler treatment was performed, this circumstance is uncommon.
While doctors have a good idea of what treatment is appropriate for the patient, the patient may have very different ideas of what treatment is best for himself or herself.
As doctors, we should respect our medical acumen but we should also respect the wishes of the patient.
As much as possible, we should amalgamate the patient's concerns with what we can and should do medically.
Some patients even bring a photo of a celebrity and tell me that this is the look that they'd like to achieve.
We should strive to meet the patient's expectations but at the same time, we need to let the patient know if it is not a good idea.
It is the doctor's responsibility to advise if the result can be achieved with dermal fillers and what you should expect from the treatment.
If you are agreeable and comfortable with the doctor and the treatment prescribed, then I think you don't have to worry too much about filler correction.
However rarely, if things do not go as planned, there are measures that a doctor can do to address the issue.
With hyaluronic acid fillers, doctors will use hyaluronidase to dissolve the filler. Hyaluronidase is a class of enzymes found naturally in the body that breaks down hyaluronic acid.
It takes a few hours to break down the hyaluronic acid, allowing the doctor to reverse the result. Hyaluronidase, however, does not work on collagen-stimulating fillers.
How can I find the best doctor in Singapore for dermal fillers?
Do your research and approach an experienced doctor whom you are comfortable with.
Tell him or her all your concerns, what you hope to achieve, and ask questions about the products and procedures during the consultation.
A good aesthetic doctor will be frank with what is aesthetically pleasing and be open and objective when answering all your questions.
If you are agreeable and comfortable with the doctor and the treatment prescribed, then that doctor is the doctor for you.
Conclusion
Of all the three points that I have written in my introduction, I want to emphasise that a good filler result should be natural and fresh looking.
No one should be talking about the thick lips you have, the plump apple cheeks, or the filled-up hollow under your eye. They should be commenting about the spring in your step, the confidence in your eyes, and the glow on your fresh-looking face after you have stepped out of your doctor's office.
Stay beautiful everyone.
Also read the guide to Mummy Makeover in Singapore
---
Dr Terence Tan obtained his Bachelor of Medicine and Bachelor of Surgery as well as his Master of Medicine (Surgery) from the National University of Singapore. In 2003, he became a member of the Royal College of Surgeons (Edinburgh). He furthered his training with medical aesthetic specialists. Happily married, he is a father to two boys. When not in his scrubs, he loves cooking for the family and planning their next holiday.
Also, read more from Dr Terence Tan in his Q&A here.