Having children is a life-changing blessing for many. But many women often find it difficult to get back to their pre-pregnancy bodies with diet and exercise alone.
For this reason, plastic surgeons offer the "mummy makeover". This is a collective term for a combination of elective surgical procedures. Plastic surgeons tailor each mummy makeover in Singapore to each woman's needs that aim to help women to regain their pre-pregnancy bodies and confidence.
A mummy makeover is usually performed in response to post-pregnancy changes in the breasts, abdomen, and waist that exercise and diet alone cannot reverse. These days, the scope of a mummy makeover has expanded to include the arms, thighs, genitalia, buttocks, and face.
Normally performed as a single-stage procedure, a mummy makeover can make it cost-effective (as certain fees are only paid once) and convenient (because you only need to plan for a single recovery).
Where did the term "mummy makeover" come from?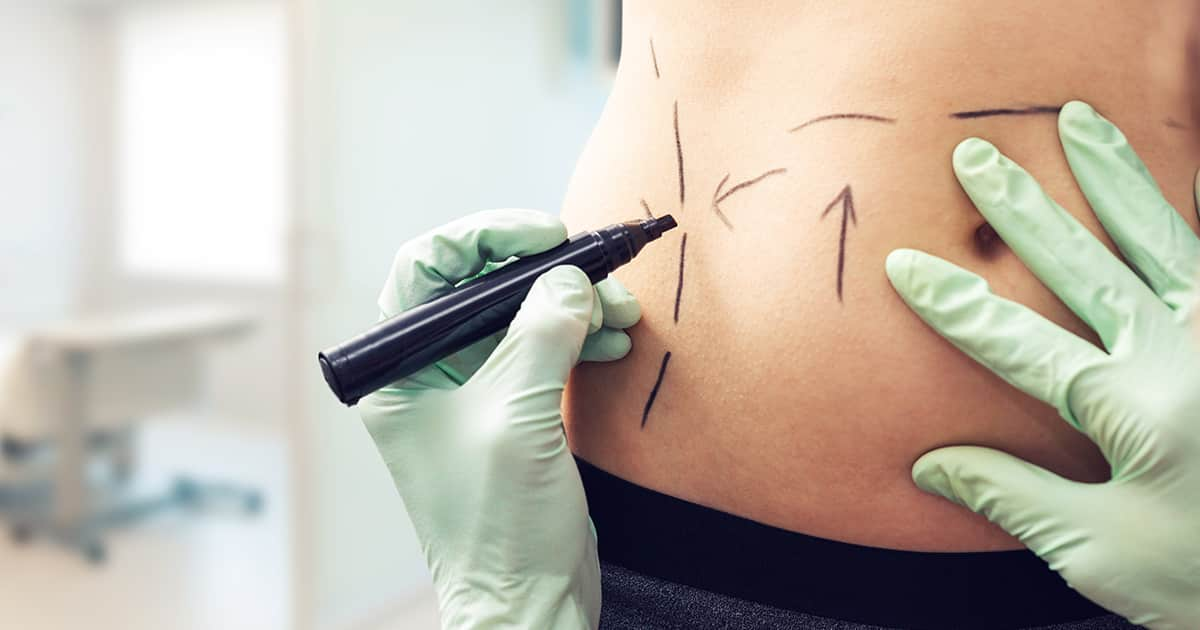 The term "mummy makeover" is used to describe what a plastic surgeon can do to address postnatal cosmetic concerns. As the term is popular and casual, this can distract from the seriousness of combination surgery and the recovery time needed.
And of course, none of the individual procedures I will describe below as part of a mummy makeover are only performed on mothers. Patients can opt for each individual procedure to be done by itself.
What happens to a woman's body after pregnancy?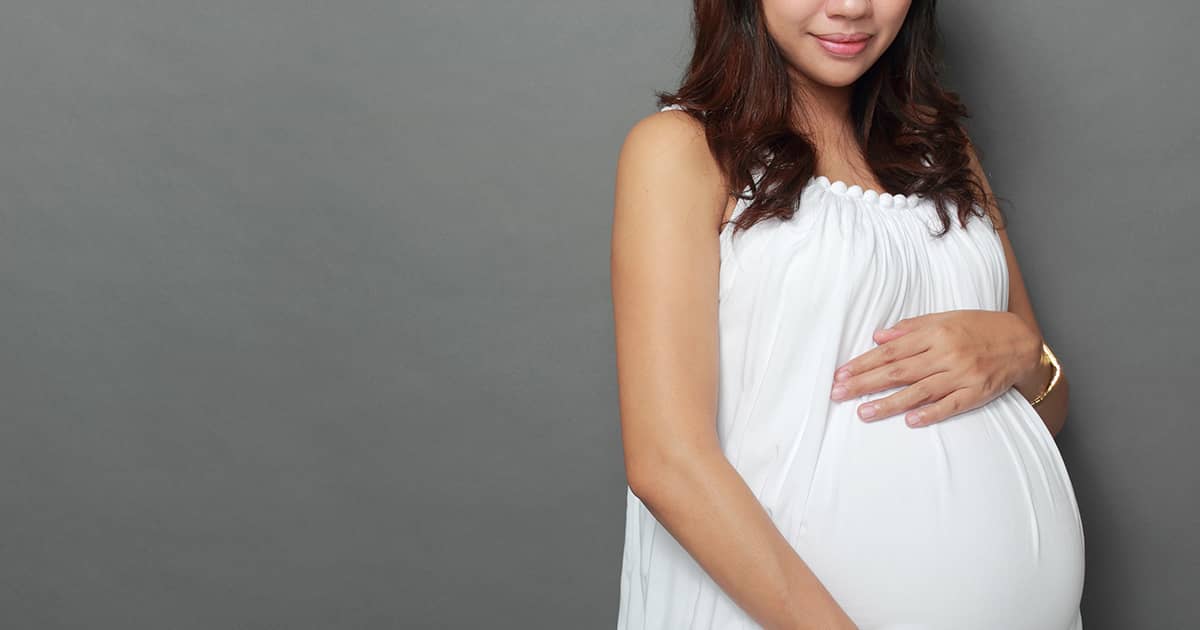 After the birth of her baby, a mother may experience the following physical changes:
Breasts and nipples: Breast size changes and/or sagging and enlargement of the nipple or areola
Tummy and abdominal muscles: separation of the large parallel abdominal muscles (diastasis recti), and/or loose skin around the tummy and below the belly button
Vagina and perineum: vaginal enlargement, labia changes
Skin: acne, chloasma (darkened skin patches near the lips, nose, or forehead), stretch marks on stomach and limbs
Menstrual cycle changes
1. Breast changes after pregnancy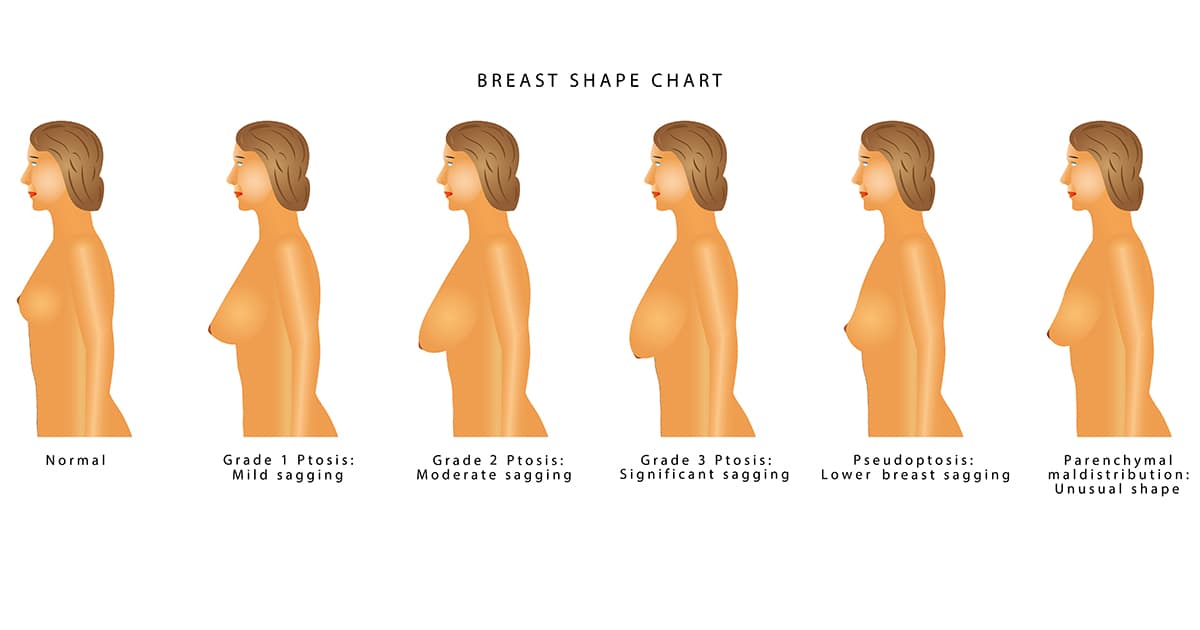 After a child is born, the mother's estrogen and progesterone levels drop, and her prolactin (hormones that tell her body to produce milk) levels increase. This causes more blood flow to the breasts and of course, milk production, causing breast engorgement that eventually subsides as the baby breastfeeds.
Eventually, the mother's breasts may get bigger or smaller, sometimes even dropping one cup size. If she experienced heavier breasts during pregnancy, the breasts may sag after childbirth.
2. Tummy and abdominal muscle changes after pregnancy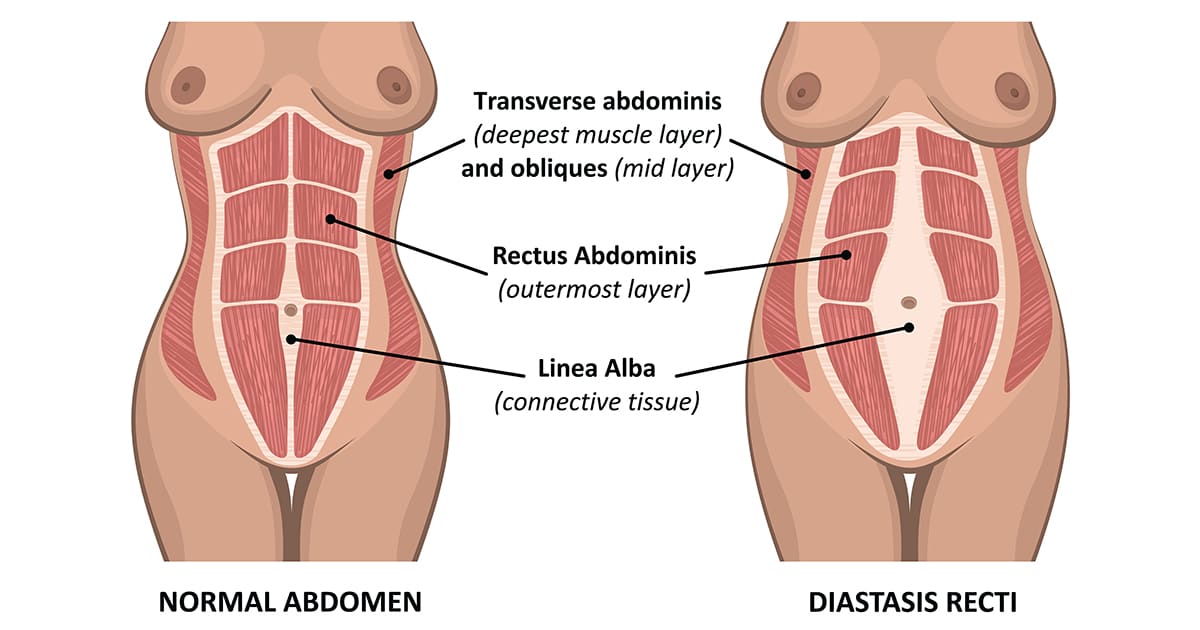 _Left: Rectus abdominis muscle before pregnancy without separation.
Right: Rectus divarication post-pregnancy, causing a lower abdominal bulge._
These illustrations show a woman's abdomen changes during pregnancy. After birth, a woman's core abdominal muscles may get weaker, and some diastasis recti (separation of the abdominal muscles) may have occurred to accommodate the baby.
Her tummy may become less firm, with loose skin. Exercise may help with the restoration of stomach firmness after pregnancy. However, diastasis recti may or may not close on its own after childbirth.
Besides a protruding tummy, the mother may have weaker stomach muscles and back pain as a result.
3. Vagina and perineum changes after pregnancy
Normal vaginal delivery can cause expansion of the vagina, that will gradually regain muscle tone and return to its original size. Labia skin and tissues, that protect the vagina, may stretch during childbirth and shrink after delivery.
The labia may remain larger than its original size or heal in an asymmetrical way, causing discomfort or insecurity during sexual intercourse, exercise, or when wearing tight clothing.
4. Skin changes after pregnancy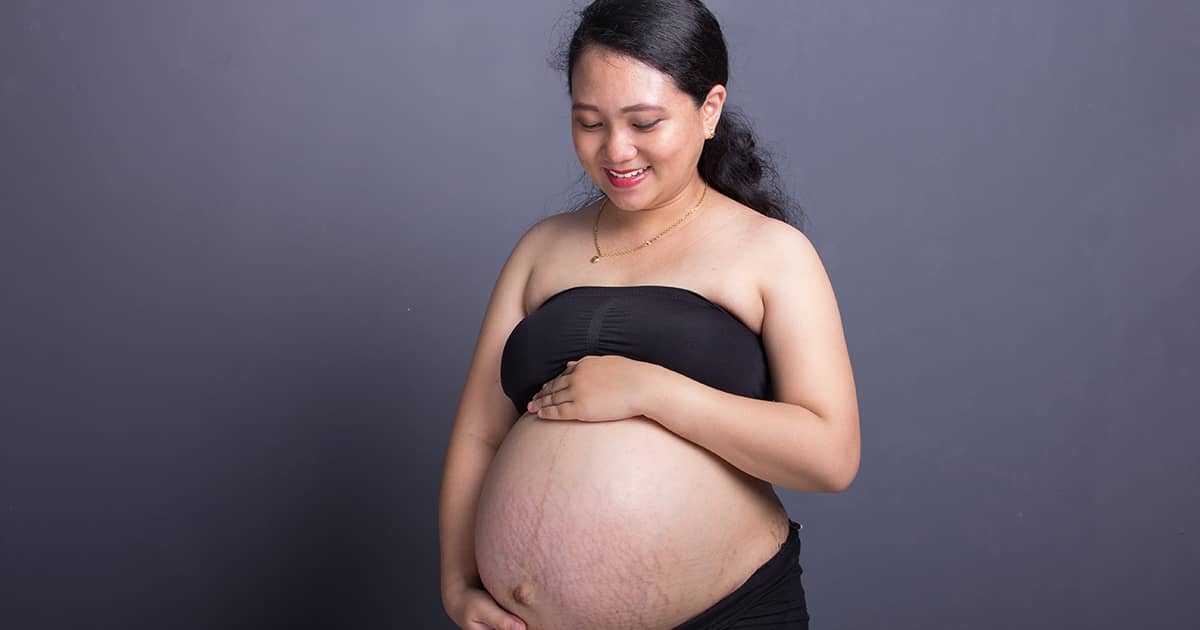 Stress, lack of sleep, and hormonal changes may affect the mother's skin, causing breakouts, chloasma (darkened skin patches on the face), or a dark line running down the tummy.
These skin colour changes may fade months after childbirth. Stretch marks are also common.
5. Menstrual cycle changes after pregnancy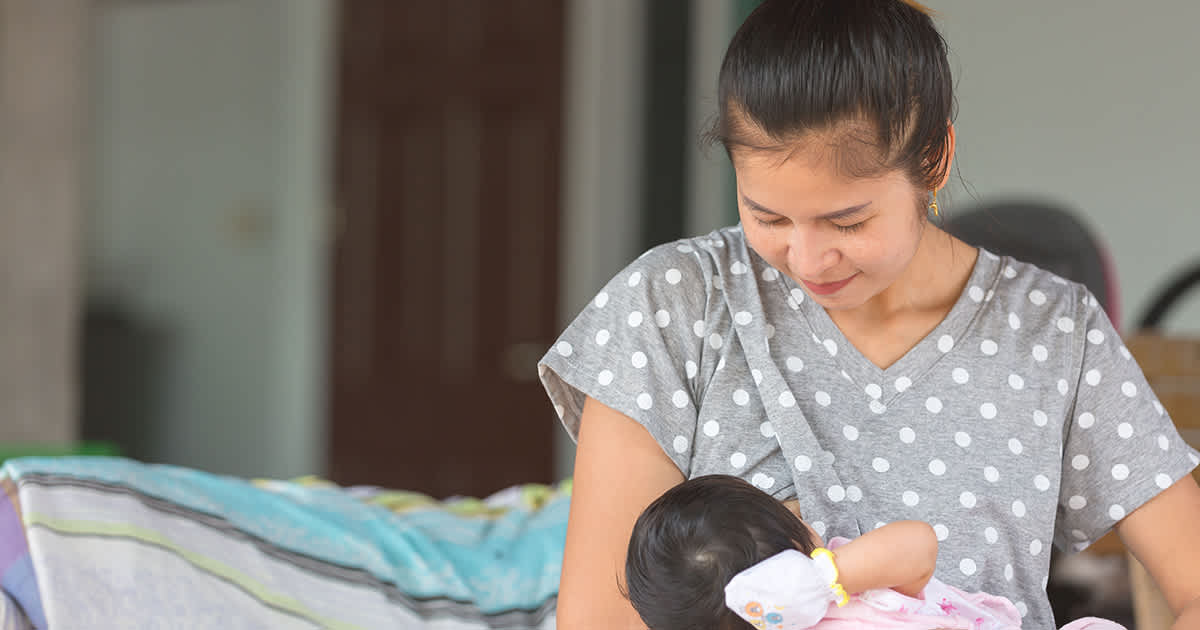 Menstrual cycles normally return in 6-8 weeks for non-breastfeeding mothers. Otherwise, they may only return after breastfeeding is reduced six months after delivery. Hormonal cycles also return to normal at that time.
Also read this guide on Gynaecological Conditions commonly found in Singapore women.
What procedures are included in a mummy makeover?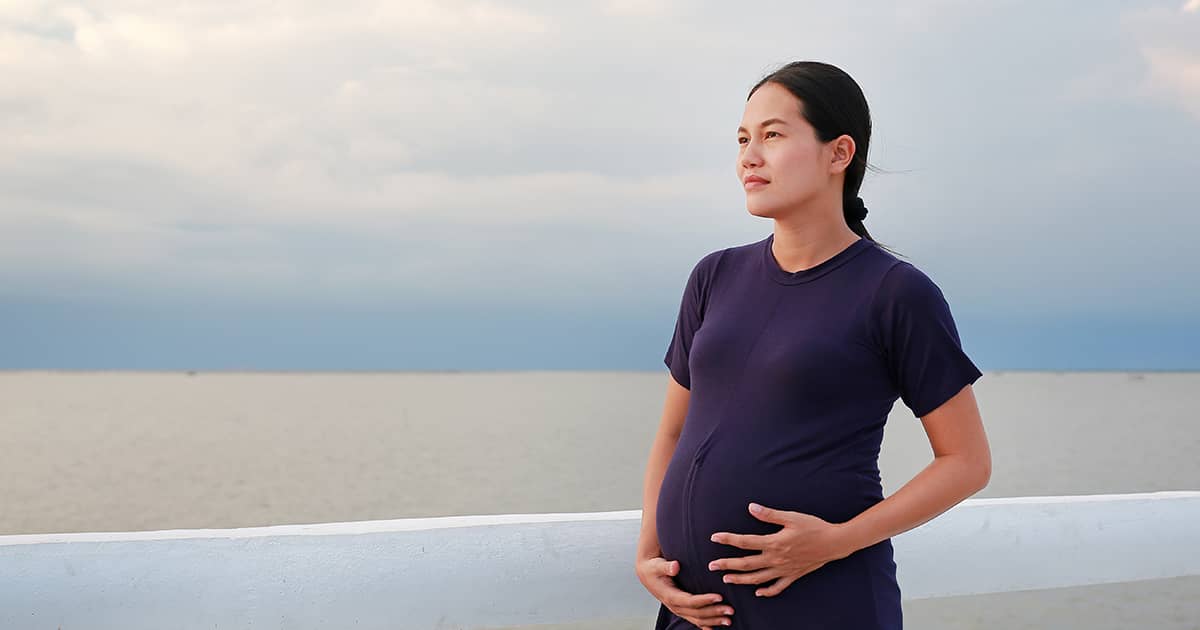 There are five main types of procedures that can be considered as part of a mummy makeover.
1. Breast lift, breast augmentation with implants, and breast augmentation without implants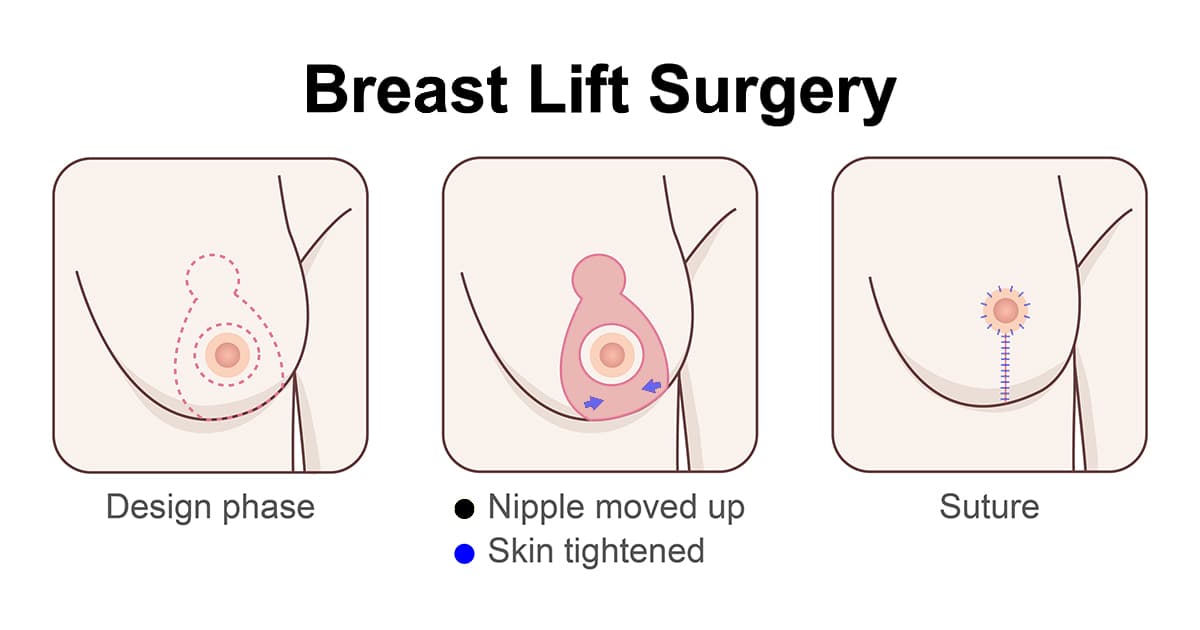 A breast lift (also called a mastopexy) is done to lift breasts which are now sagging or have lost a lot of volume after breastfeeding. Sagging is more common for mothers who had engorged or larger breasts.
There are a variety of breast incision placement options and some women may benefit from more recent techniques that allow smaller and perhaps fewer incisions for less scarring e.g. vertical incisions.
Breast lifts can help with sagging breasts or loss of volume permanently. If you are happy with your breast size but just want them to sit a little higher, then a breast lift alone may be enough.
For some women whose breasts have lost volume, both a lift and breast augmentation together may be needed to restore breast shape.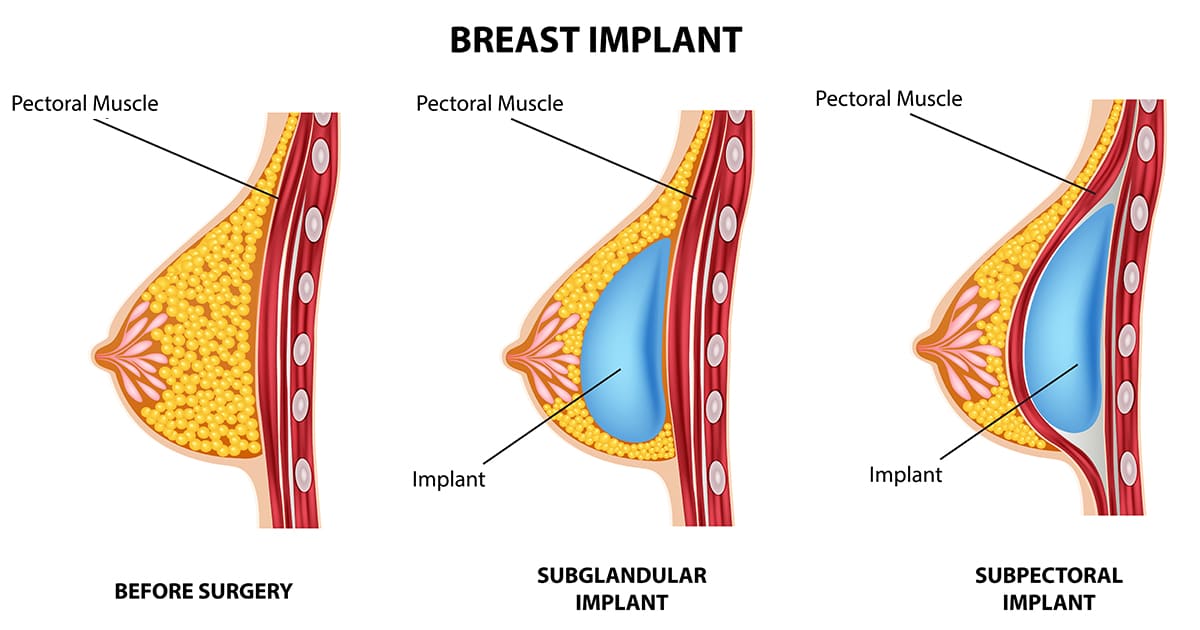 A breast augmentation with implants can help most post-pregnancy patients who want to be the same breast size they were before or just a little bigger. In the right woman, implants alone can restore fullness and add projection.
Occasionally, the breasts have lost significant volume and a breast implant is used to augment the breasts to make them fuller. In women who are happy with the position of their breasts, breast implants may be able to eliminate the need for a breast lift if they have healthy elastic skin without excessive drooping. Depending on the grade of ptosis and the volume loss, a breast lift or augmentation or both will be necessary.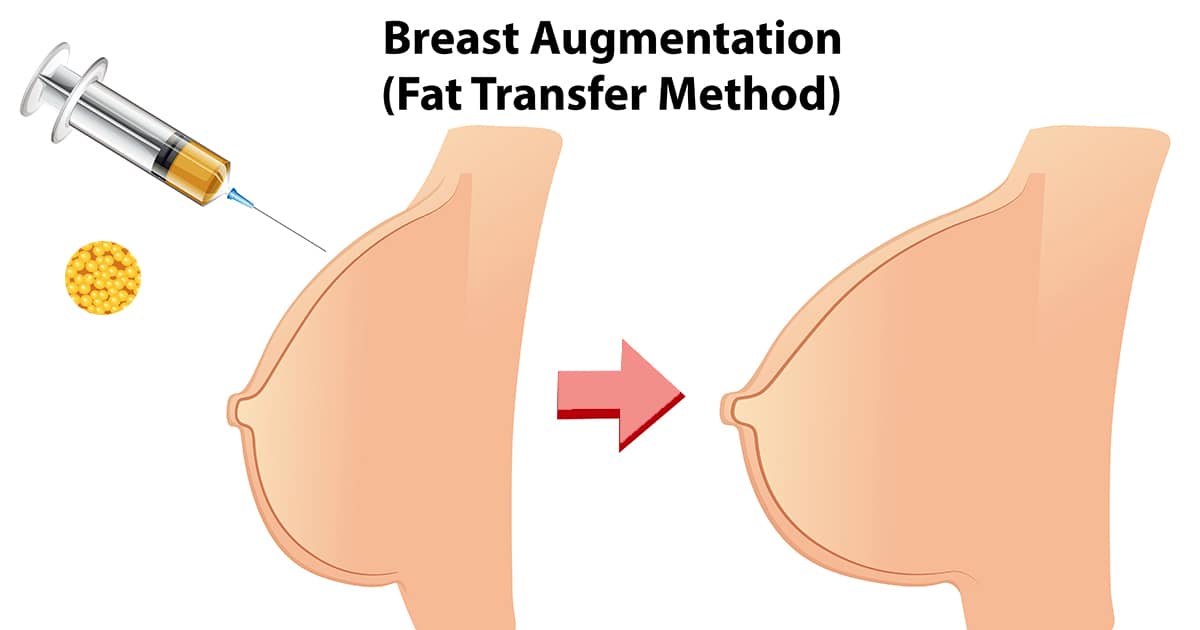 A breast augmentation without implants can be done for patients who wish to transfer their own fats to their breasts. This is a safe procedure when done by an experienced surgeon on a healthy patient. This is especially useful if patients are already planning on having liposuction of the abdomen and flanks as the lipoaspirate (fats) are discarded anyway.
I personally prefer using the PureGraft™ technique to maximise the yield during fat processing and the fat is subsequently reinjected into the breast using special Tulip™ cannulas. This technique is known as structural fat grafting for breast enhancement. One or more sessions may be required to achieve the ideal breast volume.
Related: How permanent are the results after fat transfer to the breast, and what determines the success of the procedure?
---
Also from Dr Terence Goh: All About Breast Implants! Teardrop? Round Shape?
---
2. Abdominoplasty (Tummy Tuck)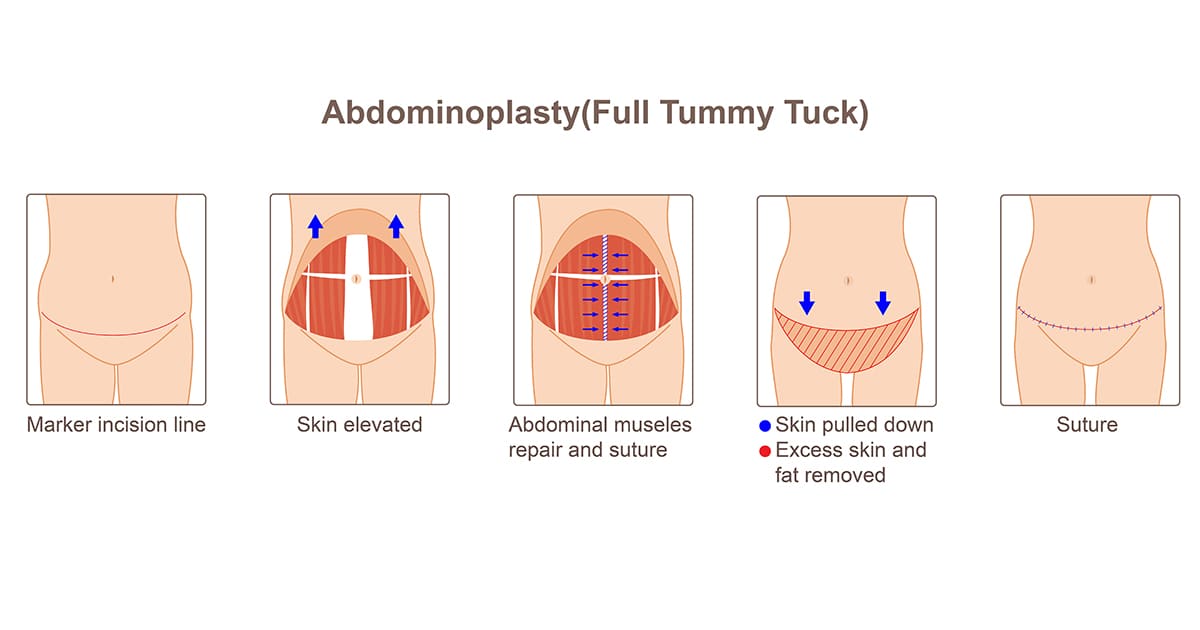 With all the stress we put on our midsections – during pregnancy or with weight changes, it is no wonder that as we age, the shape and size of our tummies change. When diet and exercise don't provide the results that we want, a procedure like a tummy tuck may be a treatment option.
A tummy tuck, formally called an abdominoplasty, aims to remove loose abdominal skin caused by stretching. It may also remove some stretch marks. During a tummy tuck, the split muscle some mothers have as a result of the pregnancy can be repaired. This repair can correct the appearance of a bulge in the tummy that removal of skin alone will not treat.
The surgeon who performs your tummy tuck needs to have a good knowledge of anatomy, position of nerves, muscles, and other structures in the abdominal area for procedure to be safe and for you to have a speedy recovery. [1]
Tummy tucks come in many types. These can be done in isolation, or as part of a combination mummy makeover. The end goal is to give the mother a flatter, tighter stomach and to restore core muscle strength.
Mini tummy tuck – This is also called a short incision abdominoplasty, and uses the same Pfannestiel incision for a caesarean delivery.
Traditional tummy tuck – This is pictured above and also called a full abdominoplasty.
Tummy tuck with liposuction (lipoabdominoplasty) – Adding liposuction to the tummy tuck allows the surgeon to remove the bulges above the belly button
Extended tummy tuck with belt lipectomy – This involves cutting of the skin at the back to remove excess fat from all around the waistline.
Reverse tummy tuck – This is when an incision is made on the underside of the breast instead
If you have a C-section scar, your plastic surgeon can either use or remove that incision while performing the tummy tuck, so that you will have only one scar after surgery.
Many women ask if a liposuction or tummy tuck is more appropriate for their situation. Here's a little check you can do at home. Lie on the floor with your shoulder blades flat on the floor and lift up only your head.
If you have a bulge in the tummy after pregnancy, it may indicate that your muscle has separated and can be remedied with a tummy tuck. Liposuction can be done to remove the excess fat, but a tummy tuck can tighten the muscle and also remove excess skin.
3. Liposuction (fat removal)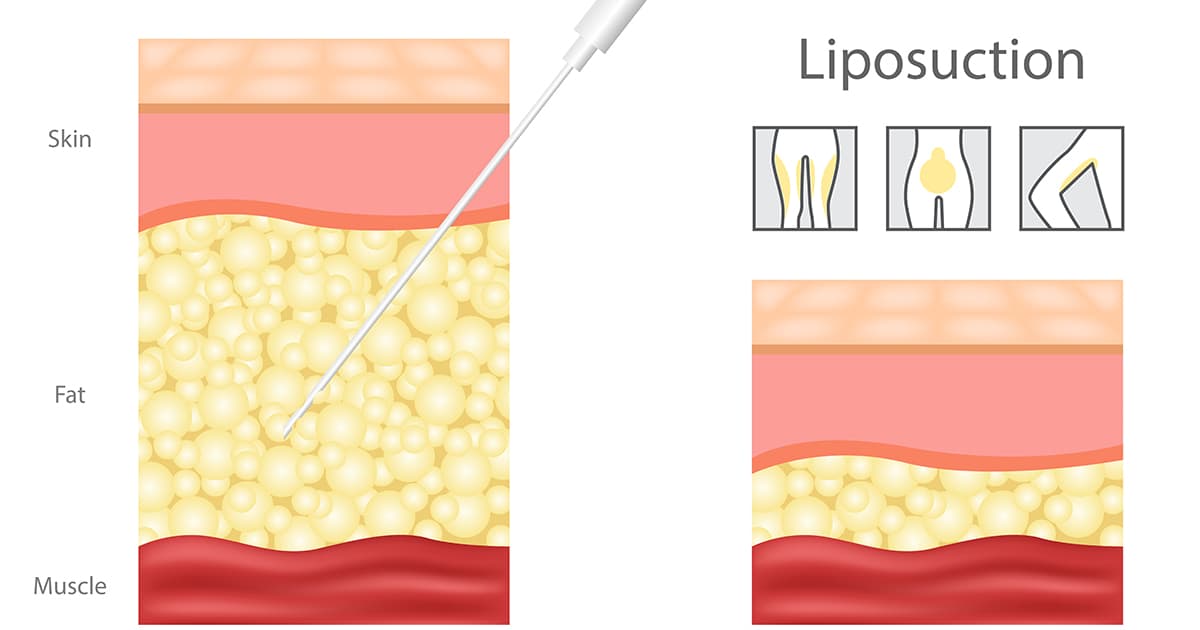 Liposuction alone can remove fat from the tummy, sides, or limbs. But it cannot firm a tummy, repair stretched muscles, or treat excess skin. Liposuction done together with an abdominoplasty can provide better results by contouring the areas where the skin is left behind and not removed.
I routinely employ the SAFE liposuction technique, invented by Dr. Simeon Wall Jr., where repeatable and superior results can be obtained by a systematic approach of Separation, Aspiration, and Fat Equalisation. This technique allows the surgeon to remove more areas of fat while reducing the risks of contour irregularities.
Also read this guide on Fat Freeze Coolsculpting in Singapore
4. Vaginal rejuvenation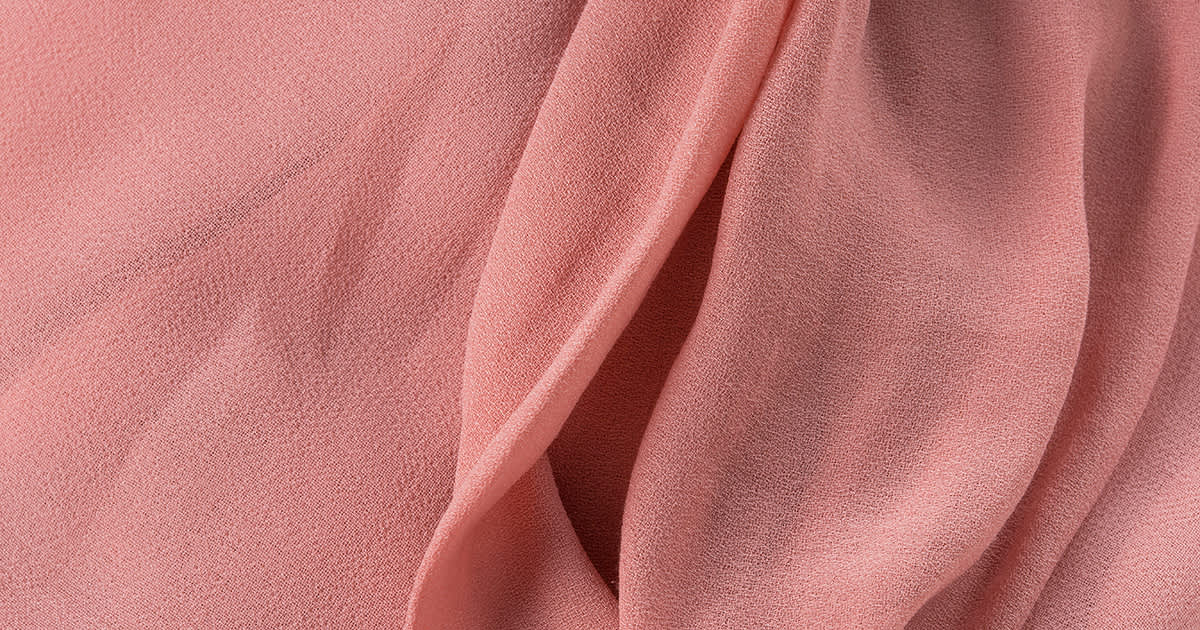 Childbirth can stretch the labia skin or cause it to be overly large or asymmetrical. Some women may experience discomfort or a feeling of abnormality as a result. Vaginal rejuvenation can be done for a cosmetic improvement.
5. Facial rejuvenation and skin tightening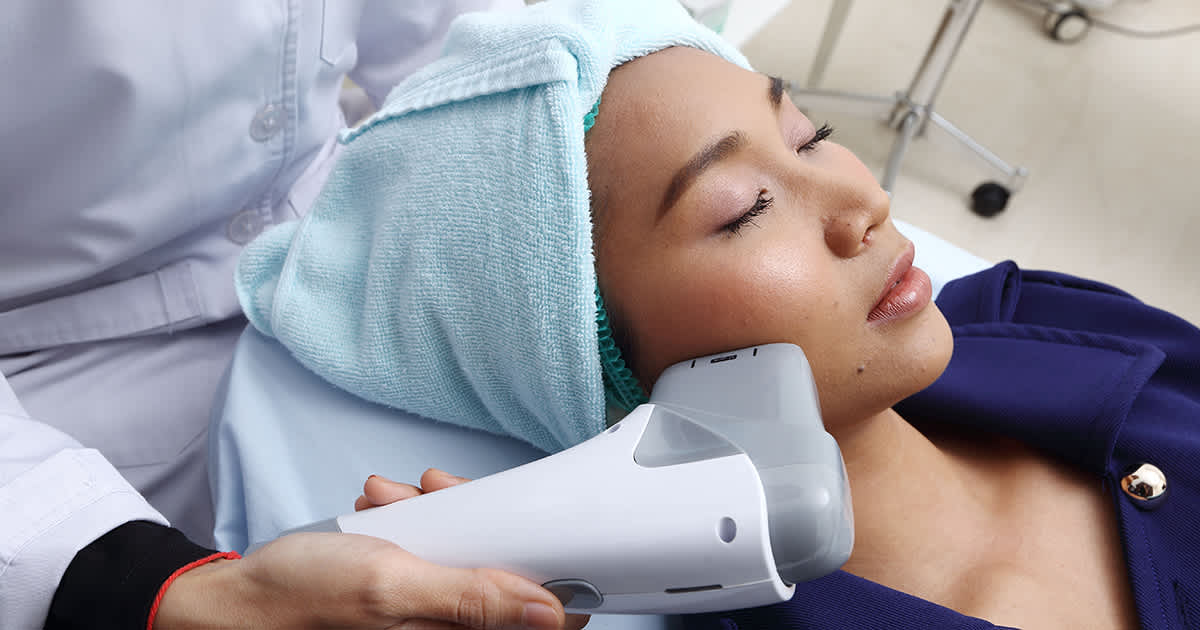 Some women want to rejuvenate their faces during the same surgery. For some mothers, a mild skin tightening treatment is all that is needed.
Non-surgical options such as a combination of creams and lasers can help stimulate collagen for a more youthful appearance.
Ultrasound skin tightening such as Ultherapy™ uses focused ultrasound that aims to achieve a non-surgical facelift by stimulating collagen production deep below the skin's surface, resulting in a clinically significant lift that is visible after two to three months.
Injectables such as Botox and fillers can also help to restore youth to the face, and fat grafting from liposuction fat can also be used to restore volume due to aging. Results from these non-surgical options are not permanent and maintenance sessions would need to be done about once a year.
Other procedures can also be done as part of a mummy makeover, such as varicose vein treatment, laser skin resurfacing, or ultrasound skin lifting procedures such as Ultherapy™ to reduce stretch marks.
Related: A Complete Guide To Laser And Skin Treatments In Singapore (2020)
Who is a suitable candidate for a mummy makeover?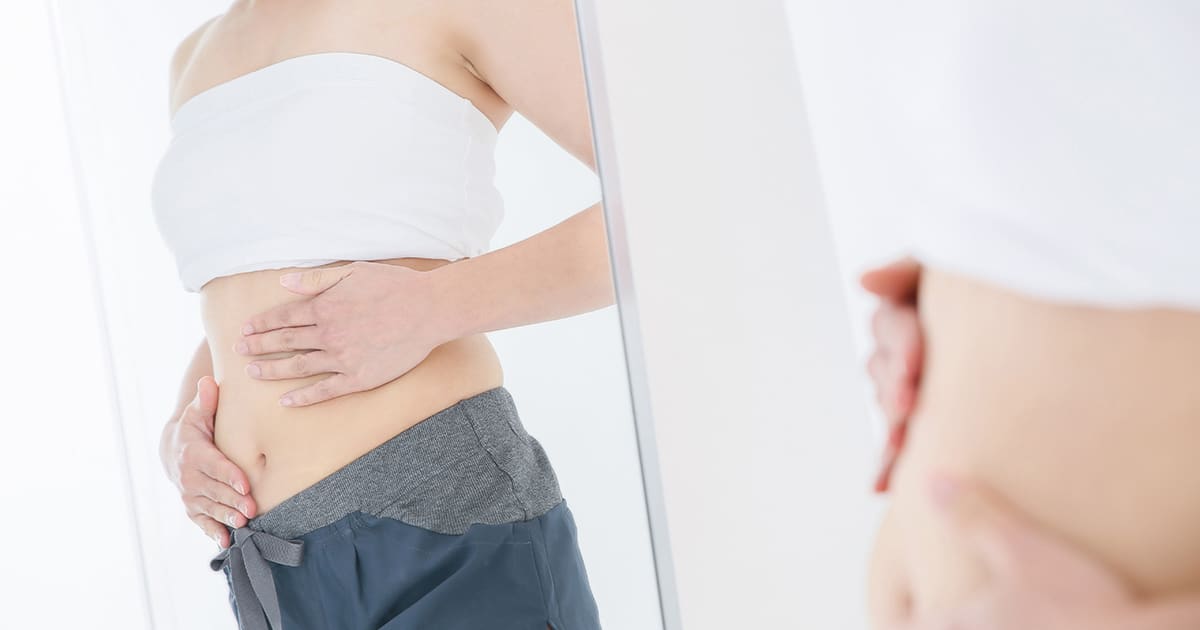 The ideal candidate for a mummy makeover is any woman who wants to regain her pre-pregnancy body for her own self-fulfillment, and not be doing so to please anybody else or to match any kind of image perpetuated in the media.
Also, the individual should be in good health, not smoke, have no further plans to give birth to children, and have a healthy body weight.
When can you get a mummy makeover?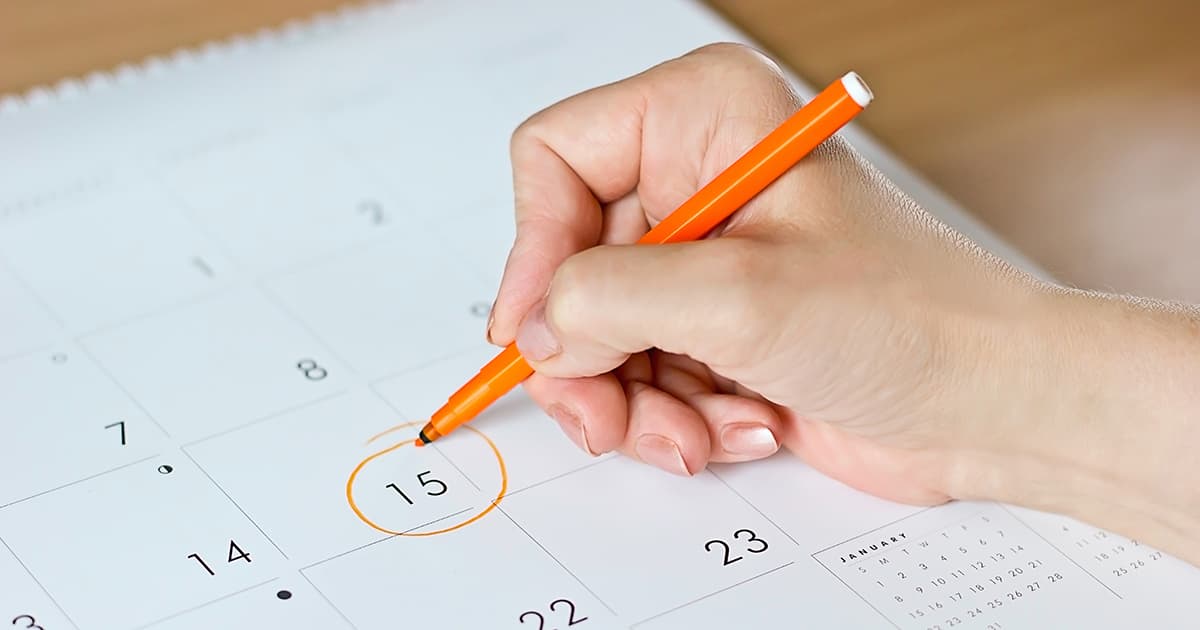 As a new mother, you will be juggling a lot of responsibilities and adapting to new changes that you and your baby will be presenting.
Despite the desire to regain your pre-pregnancy body, you may be hesitant about scheduling the procedure due to the recovery period needed.
Typically it is recommended to wait at least six months after giving birth to get a mummy makeover, but for some women, this period might be longer. The key is to give your body enough time to heal and return to normal functioning.
When you stop breastfeeding and your normal menses return, this is a good indication of when the body returns to normal functioning.
It is recommended to complete your family before having mummy makeover surgeries, as the weight gain and skin stretching from future pregnancies may compromise the results of a successful procedure.
Having said that, it is not unsafe to become pregnant after a mummy makeover. A touch-up surgery can be done after future unexpected pregnancies. Alternatively, some procedures that do not affect future pregnancies may be done.
Finally, do consider the impact of surgery on your children and family. The best time to schedule your operation is when you and your family feel the most comfortable.
Consider arranging reliable childcare, time away from family and work, and adequate recovery time before embarking on surgery.
What is the downtime required after a mummy makeover?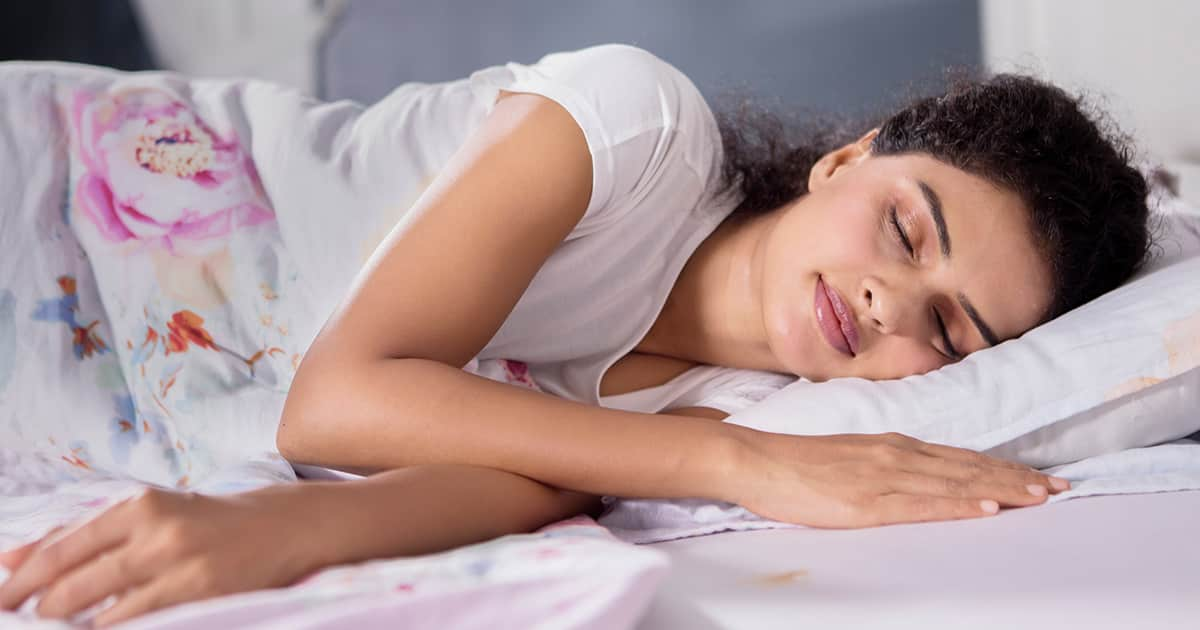 Recovery time will depend on the number and extent of the procedures you undergo, ranging from one to four weeks in most cases. [2]
The recovery time is often one of the most difficult parts of a mummy makeover since it will not only require a lot of rest, but you will also not be able to lift your children during this time. This is one of the primary concerns that my patients with younger children express during consultations.
In fact, some women postpone getting their makeover until their children are a bit older for this reason alone.
How are mummy makeover procedures done all at one time?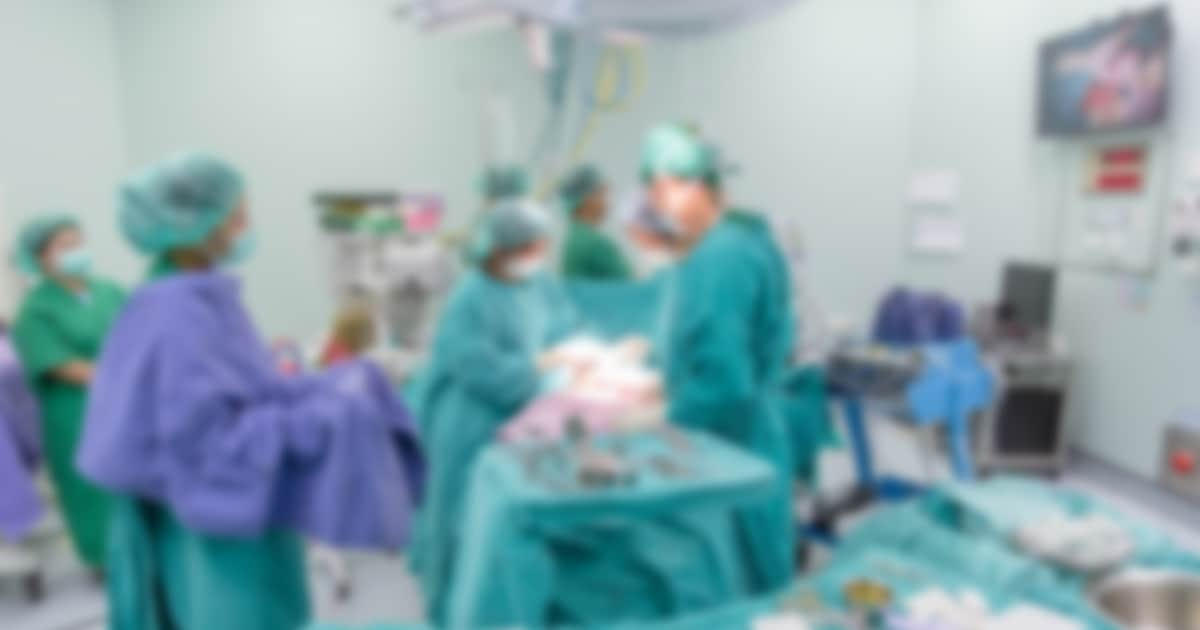 The benefit of a mummy makeover is that multiple procedures are often performed as a single-stage procedure, which makes it more convenient as the woman only needs to experience one recovery process, and pay certain fees just once.
Some procedures during the surgery may also complement each other. Liposuction with a tummy tuck helps contour the waist and abdomen and create balanced proportions that complement the results of a breast procedure.
In addition, fat removed via liposuction can be used for breast enhancement instead of breast implants if the woman wants to avoid some risks of implants. Combining procedures is usually safe in young and fit patients.
How long does mommy makeover surgery take?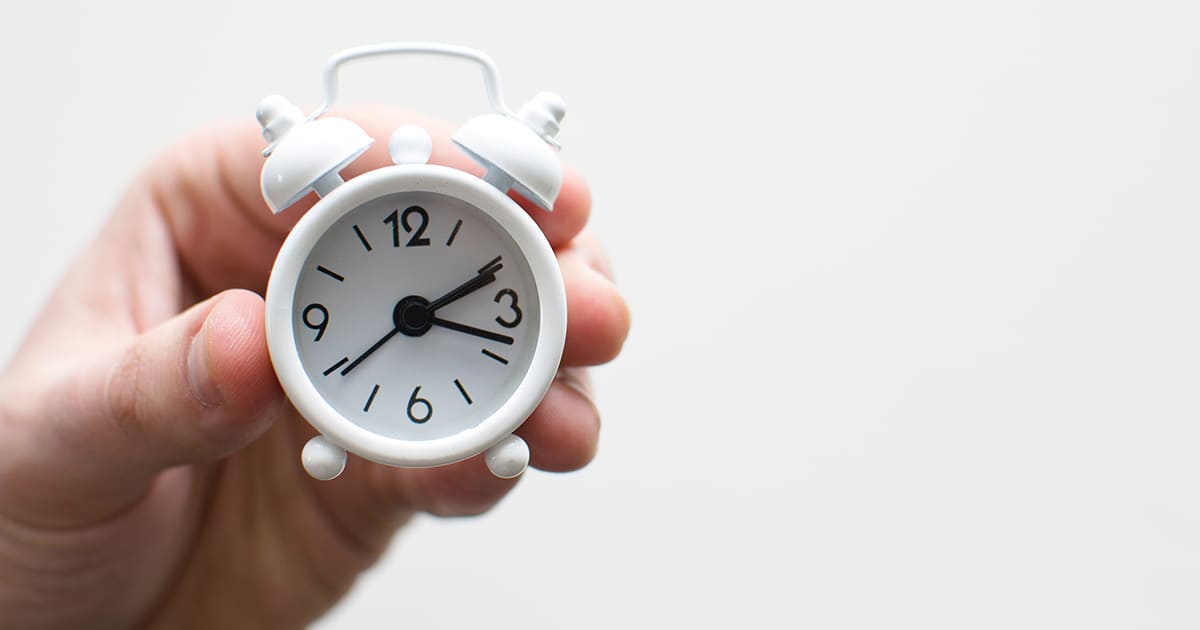 At our group practice at AZATACA Plastic Surgery, we believe no cosmetic procedure should exceed four to six hours, to reduce the chance of complications. An experienced surgeon and medical team that focuses on efficiency can help minimize the length of surgeries. I often engage one of my partners who is also a plastic surgeon as a first assistant to help with mommy makeover surgery.
Improved synergy and harmony during combined surgery can improve the overall aesthetic result. Patients experience one recovery and can potentially save money when these procedures are done in combination. [3]
Nonetheless, combination surgery is not for everyone. Some patients have existing health conditions which make this approach unsafe. In such cases, we may plan surgical procedures that ensure safety while still optimising the outcome for the patient.
How long is recovery after mommy makeover surgery?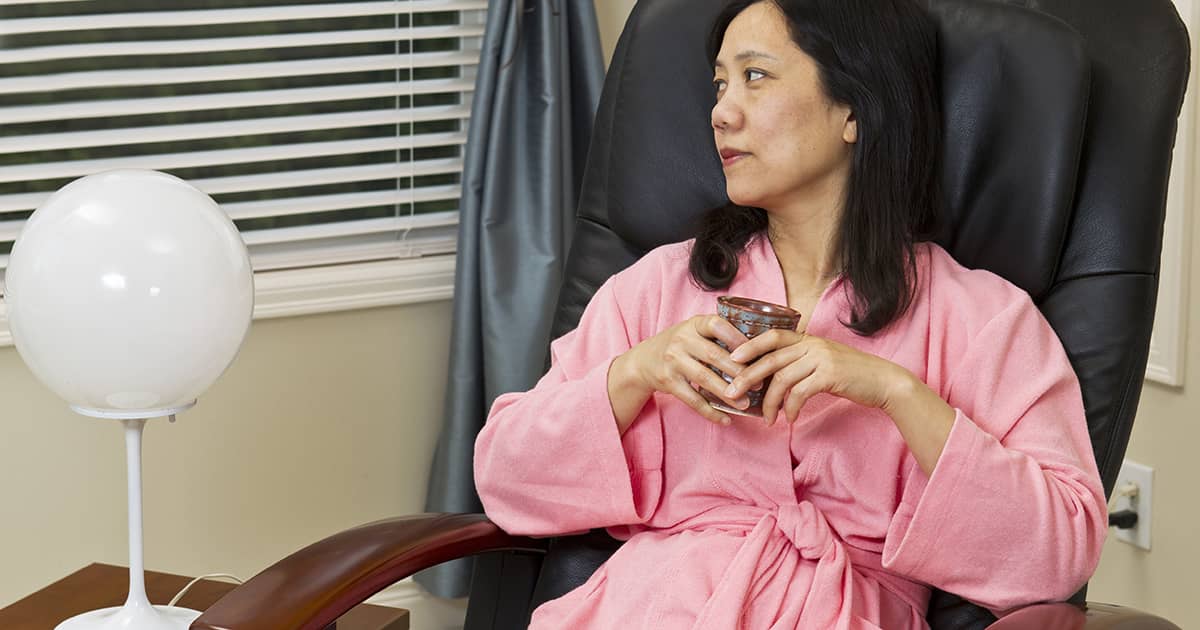 Your recovery from surgery depends on the procedures involved in your mummy makeover. As mentioned, the term "mummy makeover" oversimplifies what is being offered and done, so this may create the perception that recovery is faster than it really is.
Plan for at least six weeks to achieve a full recovery after a mummy makeover. You will not be able to exercise for the first six weeks and you should get your plastic surgeon's approval before you resume your workout routine.
As you recover, it will take six more weeks to get into a healthy exercise and diet routine. So plan your mummy makeover with a three-month lead time before you head to the beach in swimwear!
What is mommy makeover recovery week by week like?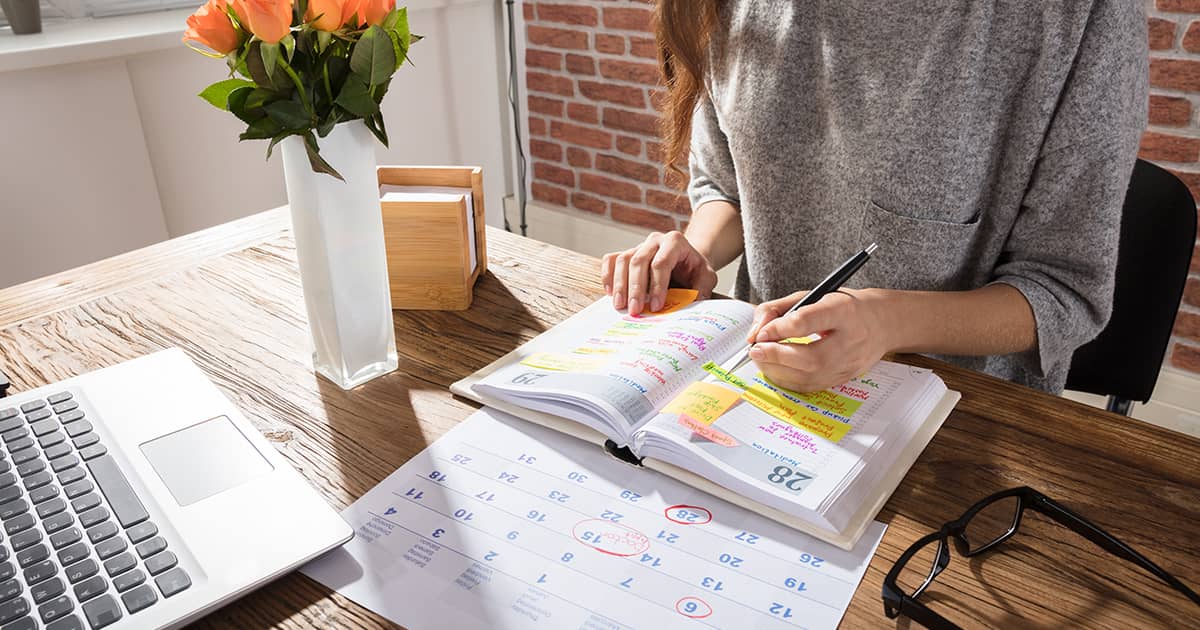 After your surgery under general anaesthesia, you will wake up feeling groggy and tired. Depending on the procedures you had, you may need to stay in hospital for a day or two before you are discharged.
In the first few days, you will need a caregiver for the first few days as it will be a challenge to move around a lot. Get enough bed rest during the first few days.
The first two weeks of recovery are important to prevent avoidable complications such as haematoma, seromas, and wound problems. Get out of bed eight to ten times a day if possible to improve circulation, reduce swelling, and prevent blood clots in the legs. But also do get adequate bed rest and relaxation, especially during the first week. Avoid strenuous activity such as workouts, lifting children, housework, or moving furniture. Seek the support of your partner to help minimise both physical and emotional stress.
In weeks three to five, you will gradually resume your normal routine. This may include returning to simple household chores or returning to sedentary jobs. Continue to avoid heavy lifting and strenuous exercise. Start a walking routine, focusing on distance but not on speed. Most patients will end pain medication during this time, and are able to resume driving.
From week six onwards, once your plastic surgeon gives you the green light, you can resume your normal activities and begin your exercise. It is important to continue to eat a healthful diet. Your physical stamina may be lower since you have been inactive for a period of time. Your body may also be weaker, so do give yourself some time to adjust to your exercises.
What are the potential risks and complications of a mummy makeover?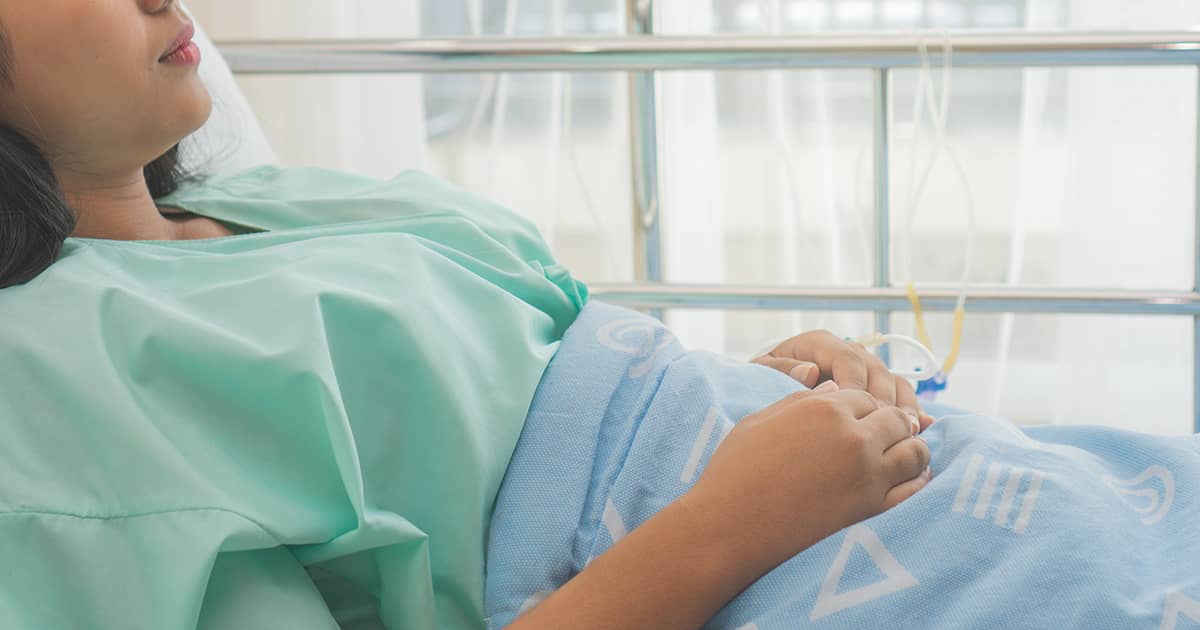 As with any other surgery, there are risks that vary, depending on your personalized combination of procedures.
You will reduce your risk of complications by following your surgeon's instructions closely and sharing your medical history with your healthcare team.
Here are some common complications that may occur with surgery procedures related to mummy makeovers:
1. Bruising, swelling, and bleeding. While uncommon, patients with continued bleeding or blood clots may need additional surgery to remove the clots and stop the bleeding.
2. Infection and wound complications. These are uncommon if you follow the prescribed antibiotics and follow up with your surgeon early.
3. Scars. Your surgeon will decide the placement of the scars depending on the procedures. Post-operative scar therapy and sun protection will help ensure that scars are minimised.
4. Asymmetry. Mild asymmetries may be noticed after the surgery, as no one is perfectly symmetrical.
5. Seroma. Occasionally, there may be pockets of fluid accumulation after surgery. These may require drainage.
6. Complications from breast implants and breast surgery
a. Numbness around the nipple and breast. These are usually temporary and would also depend on the incisions made.
b. Reduced ability or inability to breastfeed. Most patients are able to breast feed but some do complain on the reduced amount.
c. Complications from breast implants which include implant rupture, capsular contracture, implant rotation and malposition, and anaplastic large cell lymphoma
7. Complications from fat grafting
a. Contour irregularities, lumps, and oil cysts
b. Embolic phenomenon from fat injection
8. Recurrence of loose skin
9. Complications from prolonged bed rest such as deep vein thrombosis, lung infections, or urinary tract infection
10. Risks of general anaesthesia. Discuss with your surgeon if the benefits will achieve your goals, and if the risks and potential complications are acceptable. Your plastic surgeon will explain in detail the risks associated with surgery.
Also read: Is breast lift or breast augmentation better for a mommy makeover?
What can I expect after a mommy makeover?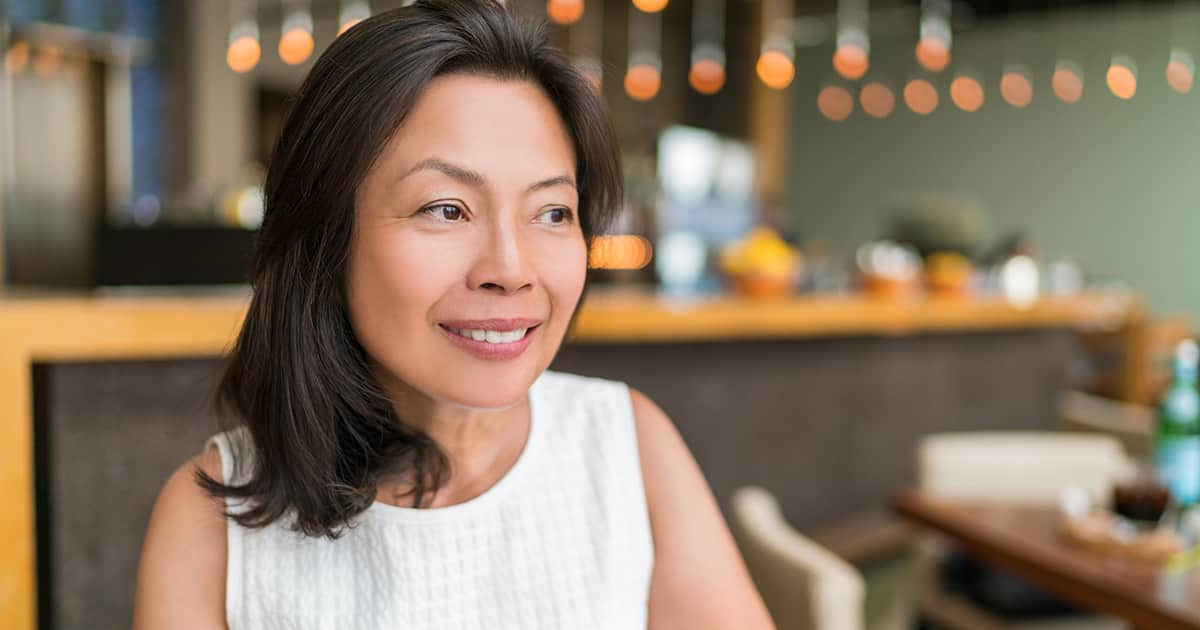 After your makeover, it's time for recovery and healing. To make sure the results from your mummy makeover last as long as possible, work closely with your surgeon and follow the post-operative instructions to ensure that the healing process is optimised.
1. Plan enough time for recovery. The combination of procedures can produce dramatic improvement to your body and function. However, it is also invasive and rest and rehabilitation is needed.
2. Regular exercise regime. Singapore's culture of working overtime, plus the demands of parenthood often makes it hard on parents to prioritise time for exercise. Try to exercise regularly for lasting results from the mummy makeover. Jogging, yoga, pilates, and swimming are all fun ways to keep healthy and in good shape, and can be squeezed into one-hour classes before or after work.
3. Healthy balanced diet. The key to a healthy diet is balance; eat your fruits, veggies, whole grains, and lean proteins with some carbohydrates. This helps you keep your wellness and appearance healthy.
4. Maintain a stable weight. Surgery is not a weight loss quick fix. Say no to crash diets or extreme fasts. Focus on a sustainable exercise and diet regime.
5. Stop smoking and reduce alcohol intake. Smoking has many negative health effects and increases complications after surgery, slows recovery, and causes signs of aging. If you smoke, stop two weeks before surgery and during recovery. A smoking cessation programme is worth it for the health of yourself, your family, and your appearance in the long term.
How much does a mummy makeover cost?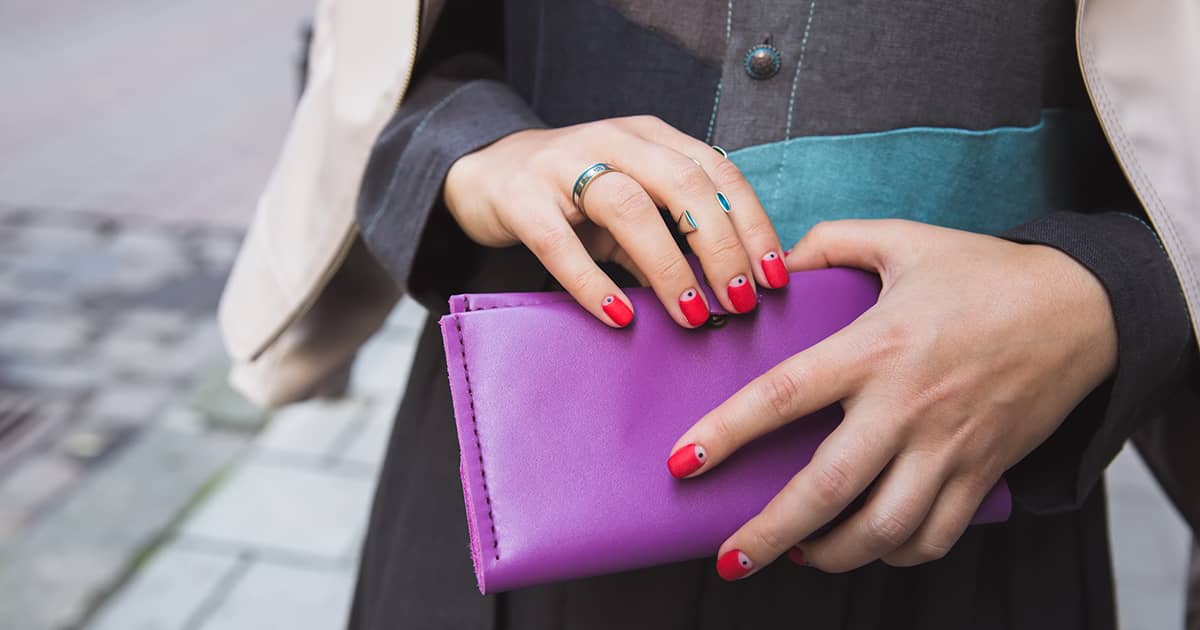 An accurate cost estimation of a mummy makeover can only be determined after your doctor has assessed your condition during your initial consultation. The fees can be broken into:
1. Surgery fees. This is often dependent on the number of procedures that are being done and the complexities involved. Combining surgeries may bring down the overall costs as some of the procedures share common costs.
2. Anaesthesia fees. Most of the procedures are done under general anaesthesia, hence an anaesthetist would be required. This is often dependent on the duration of the surgery.
3. Facility fees. Depending on which hospital you have the surgery, and how many nights you need to stay before discharge, facility fees may vary.
4. Miscellaneous. Medications, scar creams, and pressure garments are all required to help with recovery after the surgery.
What can you expect in your initial consultation with a plastic surgeon?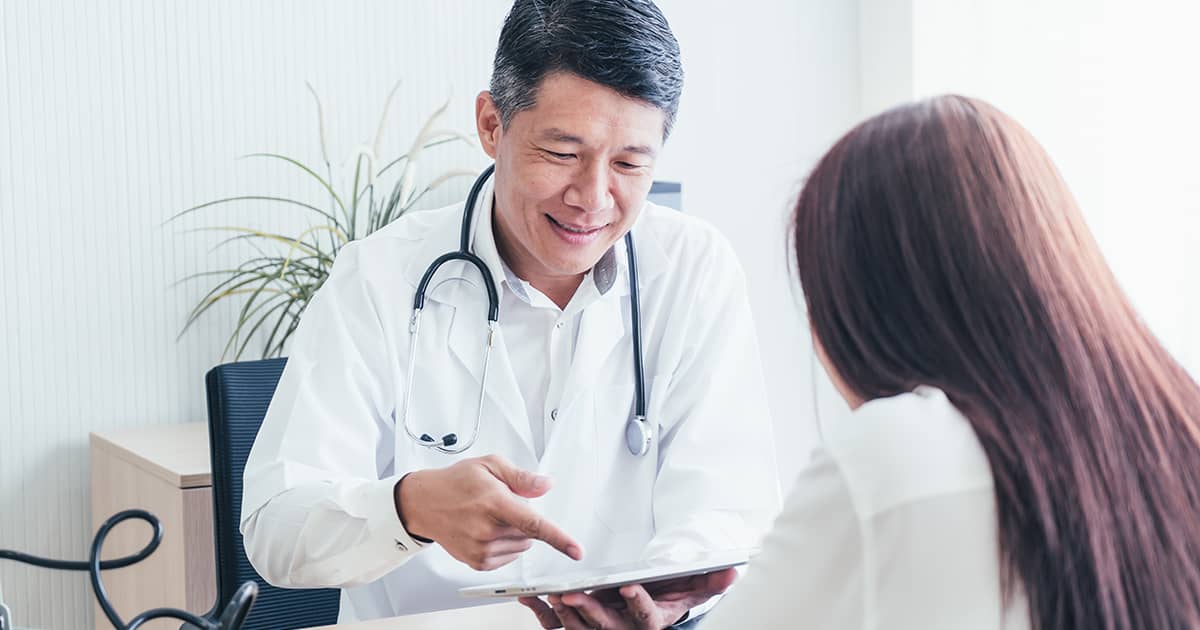 Personally, when patients come to me for a consultation, they would be first introduced to our clinic's team, which includes our patient concierge, nurse, and team of plastic surgeons. We would sit down to ascertain the reasons for wanting a mummy makeover, and identify her ideas, concerns, and expectations regarding the surgery, recovery, and results.
Some of the common questions we will go through are:
• Are you finished having children?
• What are you objectives for a mummy makeover?
• How much time do you have for recovery?
A quick history is taken to ensure that the patient is fit for surgery and that all relevant medical conditions are taken into consideration during surgery. We work closely with breast surgeons and gynaecologists to ensure that holistic women care is delivered.
A physical examination is done and together with the patient, we can identify the areas that bother her and start to plan for the number of procedures that need to be done to achieved the desired outcomes.
Use of 3D imaging technology has helped us to better educate patients on the results of surgery. A big part of this part of the consultation would be to explain and discuss on the type of incisions and placement of scars. My patients can be very particular on where they want their scars and no two patients are the same. Depending on their lifestyle, choice of clothing, different scars placements will be recommended.
A big part of the consultation will involve reviewing results of previous patients I had operated on so that patients can see for themselves the outcomes and have the confidence of what to expect after surgery.
Another big part of the consultation will also be going through the recovery process so that adequate time is catered to recovery and preparations can be made to take time off work and social obligations.
Finally, all patients will be provided with a detailed surgical plan outlining the procedures, its risks and complications as well as complete financial counselling on the costs of the procedure.
What should I wear after a mummy makeover?
During your recovery period, or for the first six weeks after your surgery, choose loose clothing that can accommodate all the compression garments and dressings that you may be wearing.
For ease of movement, choose pants and tops with elastic rather than zippers or buttons so that getting dressed is not too much of a hassle when you are dealing with soreness and childcare at the same time.
How can you find the best surgeon for a mommy makeover?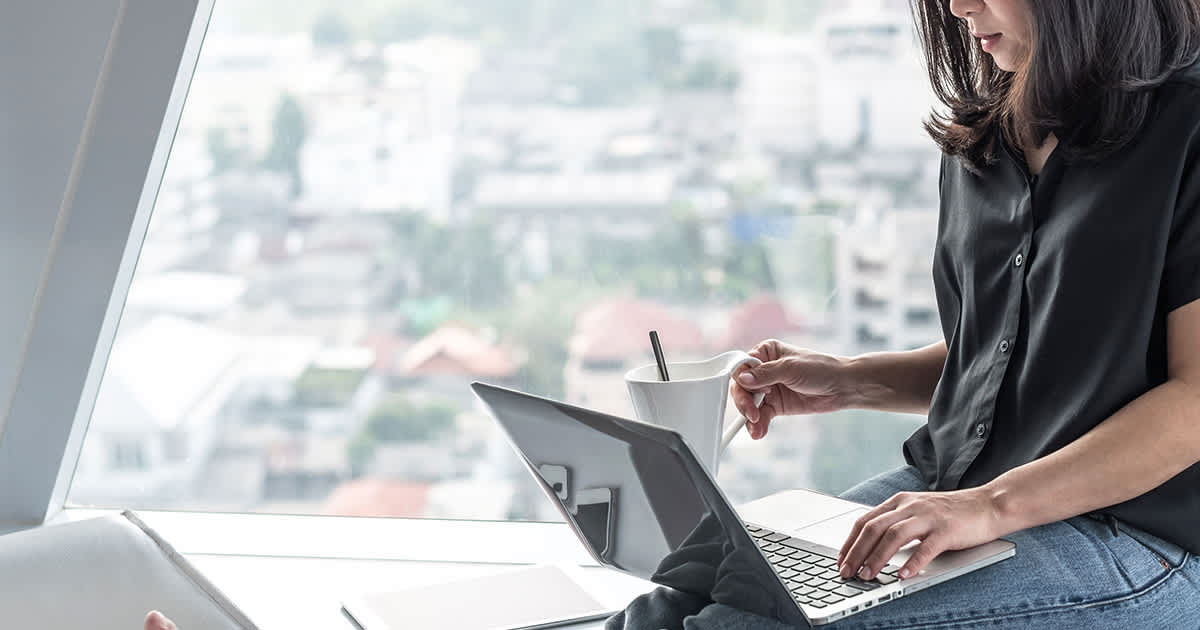 If you are searching for surgeons who perform mummy makeovers, here are some factors to consider:
The surgeon's treatment philosophy. Find a doctor whose perspective on surgery you can agree with.
The surgeon's training, experience, and range of procedures. Some doctors focus on a more limited range of particular procedures, while others have a wider repertoire. At the end of the day, a doctor should be honest with you about what procedures he or she can perform with beneficial results, and not push procedures that they are unfamiliar with.
Location and facilities of the hospital where the surgeon can perform the surgery.
Surgical team. Although most mummy makeover procedures are not complicated, combining procedures will increase the operative time. A competent and cohesive team approach to surgery will help to reduce operative time, costs, and also prepare for a speedier recovery.
The number and types of procedures you would be comfortable with undergoing. In my experience, Singapore patients are well-informed about various plastic surgery procedures for postnatal mothers, and ask about the different options available to them at various clinics. I focus on educating patients about different surgical plans and what benefits and risks they have, and preparing them to make an informed decision.
Some patients are ready to start on their surgery plan as soon as possible, because of their busy schedules. Others prefer to take their time to consider what is most appropriate for their bodies and health.
Remember, a consultation is just that – a consultation. It is a chance for you to get to know the surgeon well and get peace of mind, with no obligation to proceed with surgery or a future appointment. Mummy makeover surgery is by no means a procedure that needs to be done in a hurry.
Find a surgeon who is knowledgeable about current plastic surgery procedures, experienced, listens carefully to your concerns, does not hurry you, and spends time with you to explain each procedure so you understand how he or she performs it.
While plastic surgery is safe, a good plastic surgeon will take the full picture of your health into account.
---
Dr Terence Goh is a Plastic Surgeon at AZATACA Plastic Surgery and is currently the president of the Singapore Association of Plastic Surgeons, and the vice-chairman to the Chapter of Plastic Surgeons, Academy of Medicine, Singapore. He practices both cosmetic surgery and reconstructive surgery. His area of specialty is in reconstructive microsurgery including breast reconstruction, reconstruction of head and neck cancers and lower limb salvage. His cosmetic interests include rhinoplasty, eyelid surgery, breast surgery, and mummy makeovers.
**Would you like to ask any related health questions?
**You can Ask A Doctor right away, or view the complete list of Human Sessions.
Article medically reviewed by Dr Terence Goh