About Dr Francisco Salcido-Ochoa
Dr Francisco Salcido-Ochoa currently works at the Francisco Kidney & Medical Centre at Mount Elizabeth Novena Hospital as a Nephrology Specialist and practices transplant immunology. His focus is in chronic kidney disease, kidney failure, general nephrology and acid-base, and electrolyte metabolic disorders. His past experiences include kidney transplantation, kidney dialysis, renal replacement therapies, dealing with hypertension, dyslipidemia, type 2 diabetes mellitus, and diabetic kidney disease. As prevention is far better than cure, he also emphasises a comprehensive customised weight loss programme to deter metabolic chronic diseases such as diabetes and the complications that come with it.
Education
Dr Francisco has an international educational background- from the National Autonomous University of Mexico where he graduated with honours from the Faculty of Medicine to achieving his postgraduate research studies under the Department of Immunology at the Imperial College London under Prof Sir Robert Lechler. He furthered his studies at the Royal London Hospital and Barts Hospital and became a Member of the Royal College of Physicians of the United Kingdom in 2007. The next year, he chose to venture to this side of the globe to resume his nephrology specialist training at the Singapore General Hospital (SGH), where he was hired as an associate consultant until 2013. For the next four years, he served in SGH as a consultant nephrologist with a focus in renal transplantation. He finally started his private practice under Francisco Kidney & Medical Centre mid-2018.
---
Contact Dr Francisco Salcido-Ochoa
Phone: 66906818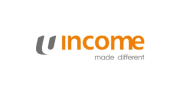 Diet, Diabetes & Hypertension
Dr Francisco is accredited as a Specialist Nephrologist (with admitting privileges) at multiple hospitals in Singapore. He also has his own private practice, "Francisco Kidney & Medical Centre". His main clinical interests are the prevention, diagnosis, and treatment of several kidney disorders.
Diabetes and hypertension (high blood pressure) are important causes of kidney problems. Overweight and obesity are also linked. In addition, patients with kidney problems due to other causes are more susceptible to develop metabolic problems like diabetes, high cholesterol, gout and hypertension.
Diet, exercise, habit modifications and loss of weight are central in the management of these conditions and kidney problems, and the prevention of disease occurrence or progression.