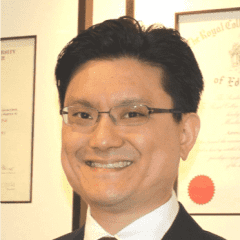 Dr Aaron Gan
MBBS (Singapore), MRCS (Edinburgh), MMed (Surgery)
Offering a finer touch in hand and reconstructive microsurgery
Dr Aaron Gan graduated from the National University of Singapore in 2005. He underwent Basic Surgical Training (BST) from 2006 to 2009, during which he developed a keen interest in microsurgical reconstruction through his rotations in plastic surgery and hand & reconstructive microsurgery. He successfully entered the Advanced Surgical Training (AST) programme in Hand Surgery right after completion of his BST. In 2012, Dr Gan completed his AST, succeeded in the exit examinations and obtained his specialist accreditation in Hand Surgery.
He was awarded the Singapore Society for Hand Surgery Travelling Fellowship in the same year and deepened his insights into perforator flap surgery at the Department of Plastic and Reconstructive Surgery of Hanyang University Medical College in Seoul, South Korea. He was mentored by world-renowned Plastic & Reconstructive Surgeon, Professor Jeong-Tae Kim. In the same year, he underwent a clinical observership at Seattle Children's Hospital and studied brachial plexus birth palsy and paediatric hand conditions.
Dr Gan was a Consultant in the Department of Hand & Reconstructive Microsurgery of the National University Hospital before embarking into private practice with CHARMS in 2015.
Dr Gan has been a member of the National University Hospital Liver Transplant Team, performing microsurgical hepatic artery anastomoses for both adult and paediatric liver transplants. This includes paediatric liver transplants done in Cipto Mangunkusumo Hospital of the University of Indonesia in Jakarta. Dr Gan specializes in injuries to the hand and the wrist. He is an expert in complex hand and wrist surgery and has been invited overseas to share his techniques and skills. Wrist fractures and dislocations, wrist ligament tears, finger and carpal fractures, finger ligament tears are several of the common conditions which Dr Gan treats.
---
Contact Dr Aaron Gan
Phone: 6733 8273
Education
MBBS (Singapore)
MRCS (Edinburgh)
MMed (Surgery)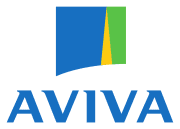 Journal Articles
Gan AWT, Puhaindran ME, Pho RWH. The Reconstruction of Large Bone Defects in the Upper Limb. Injury 2013 Mar;44(3):313-7..
Gan AWT, Neo PY, He M, Yam AKT, Chong AKS, Tay SC. A Biomechanical Comparison of 3 Loop Suture Materials in a 6-Strand Flexor Tendon Repair Technique. J Hand Surg Am 2012; 37A:1830-1834.
Foo TL, Gan AWT, Soh TLT, Chew WCT. Mechanical failure of distal radius volar locking plate. J Orthop Surg (HK) 2013;21(3):332-336.
He M, Gan AWT, Lim AY, Goh JC, Hui JH, Lee EH, Chong AK. The effect of fibrin glue on tendon healing and adhesion formation in a rabbit model of flexor tendon injury and repair. J Plast Surg Hand Surg 2013;47(6):509-512.
Low SW, Gan AWT, Tan WK. A Century of Medical Students' Activities (Medical College Union / Medical Society). Ann Acad Med Singapore 2005;34:152C-154C.
Book Chapters
Gan AWT, Peng YP. Chapter 16: Fundamental Principles of Microsurgery and Replantation. IN Essentials of Hand Surgery. Chung KC. 2015 JP Medical.
6. More Information
S‌poken language:
English
Mandarin
Indonesian