Introduction
Ever look at pictures of Kate Middleton's dazzling smile and enviously wonder, "how are her teeth so straight and aligned?" A broad, bright and perfect smile is a real confidence booster. It makes one feel good about themselves and greatly enhances their quality of life.
Behind a beautiful set of pearly whites inevitably comes with huge amounts of behind-the-scenes work from both the orthodontist and patient. It truly takes two hands to clap – the synergy between both parties is the ultimate key to success in achieving and maintaining the best smile.
Here's a guide that will straighten up everything you'll need to know about orthodontists in Singapore. Brace yourselves! (No pun intended!)
What do Orthodontists do?
The term orthodontics comes from two Greek words:
"Orthos" = normal
"dontos" = teeth
Orthodontists are a subspecialty of dentists concerned with the diagnosis, prevention and correction of misaligned teeth. They also fix any tooth or jaw malocclusions (jaw misalignments) and redirect facial growth. To put things simply, orthodontists carry out treatment for the following 4 reasons [1]:
Improving the appearance of teeth;
Correcting the way teeth meet and come together so that one can chew and speak properly;
Maintenance of general dental health;
Improving the psycho-social well-being of an individual.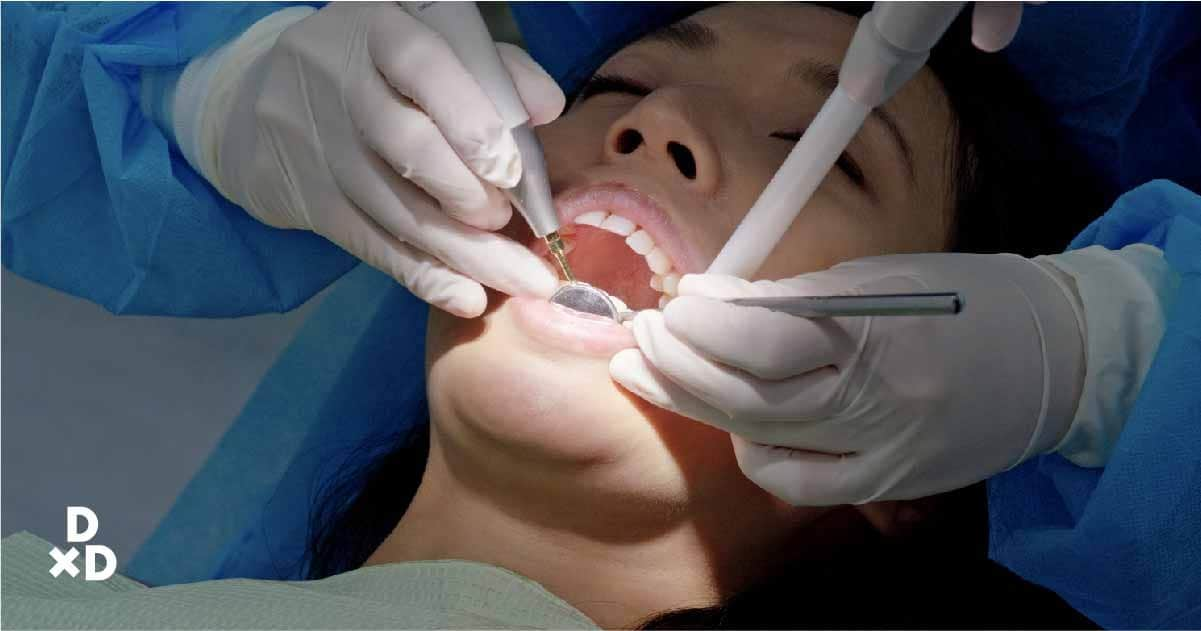 What is the difference between an orthodontist and a regular dentist?
To become a full-fledged orthodontist in Singapore, one will need to complete four years of undergraduate dental school and subsequently undertake a three-year full-time residency training program [2].
Most general dentists are equipped with the skills and knowledge to be able to treat minor orthodontic problems. The more complex cases are referred to the specialists.
Here is a summary table outlining the difference between a regular dentist and an orthodontist:
Dentist
Orthodontist
Dental degree

Dental degree + 3-year residency program

Treatment and maintenance of your overall dental health.

Able to perform procedures such as regular checkups, fillings, cleaning, root canals, provision of dentures, extractions, crown and bridge work.

Diagnosis and treatment of crooked teeth

Bite correction

Monitoring facial growth in children and adolescents.

Mainly focuses on general dental treatment.

Able to take on basic orthodontic cases.

Treats a range of regular to complex orthodontic cases.

Trained to handle complex orthodontic cases requiring jaw surgery, working hand in hand with oral-maxillofacial surgeons
Is Orthodontic Treatment necessary for me?
Every patient presents with different needs, wishes and treatment outcomes. Some may simply want that single crooked front tooth corrected to improve his self-image, while others may present with a range of tooth and jaw deformities that may lead to tooth decay, gum disease, bone destruction and chewing difficulties if not diagnosed and treated early. A 'bad bite' can lead to dental trauma, tooth loss, speech impairments and difficulties eating.
What treatment does an orthodontist provide?
The section below will give an overview of the treatments an orthodontist can provide:
Fixed Appliances
Also known as braces, fixed appliances are the gold standard for orthodontic treatment. It produces precise, controlled movements of teeth in three dimensions. Treatment for braces normally commences when all the permanent teeth have erupted and lasts over a period of 18-24 months.
Conventional Metal Braces
Metal braces are made of medical grade stainless steel.
They are attached onto each tooth using tooth coloured filling material (composite resin), joined and tied together by an archwire and coloured elastic rings.
As treatment progresses, the orthodontist will use thicker wires which exert a greater force on teeth, enabling it to move towards its ideal position [3].
Ceramic Braces
Ceramic braces can be made of ceramic, sapphire or composite material. [4]
These braces are becoming increasingly popular as they blend in with the natural tooth colour, making it more aesthetically pleasing as opposed to metal ones.
Although ceramics are more brittle and may pose potential difficulties with debonding at the end of treatment, they are as effective as metal braces in achieving tooth movement
Self-Ligating Braces
These appliances have their own integral self-locking system which eliminate the need for elastic rubber ties on individual brackets. [4]
Self-ligating braces can greatly reduce appliance discoloration between visits as elastics are not used to hold the wires and brackets together.
Lingual Braces
Lingual braces are made of stainless steel or gold. They are attached onto the inner sides of teeth so no one can tell that they are there!
It might take a while to get used to these appliances - patients often experience initial difficulties in eating, speaking and keeping them clean.
Cost wise, lingual braces come with a heftier price tag as they have to be made in a dental laboratory to ensure perfect fit to your teeth. A greater surgery time and more frequent appointments are also required for the dentist to make precise adjustments for maximum effectiveness and comfort. [5]
For more information about the pros and cons of different types of braces, read The Ultimate Guide to Braces in Singapore 2020.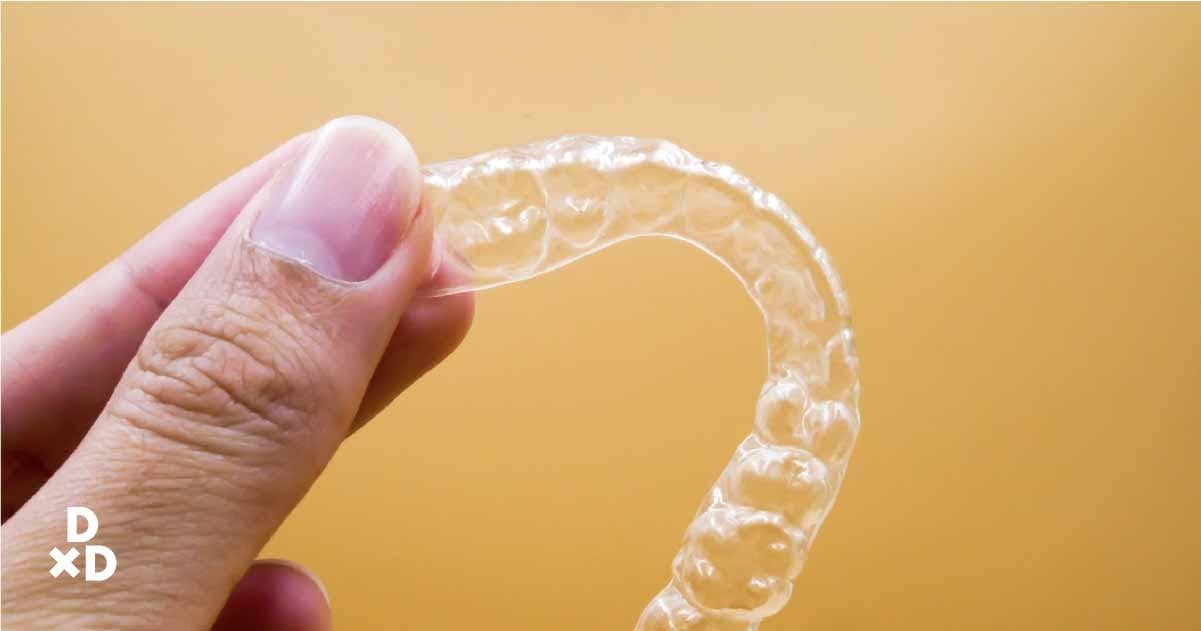 Removable Appliances
Clear Aligners/ Invisalign
Clear aligners have become increasingly popular as an aesthetic alternative to fixed conventional appliances. They are effective for mild orthodontic treatments that do not require tooth extractions. However, more time is required for clear aligners (around 12-18 months for mild cases) as compared to fixed appliances they do not control movement in three-dimension.
---
Read more about clear aligners: The Ultimate Guide to Clear Aligners in Singapore 2020
---
Sports Mouthguards:
Studies have shown that if your child's front teeth stick out by more than 3mm, they are twice as much at risk of a traumatic dental injury when playing sports. [6]
Sports mouthguards are made of flexible thermoplastic material.
The American Association of Endodontists recommends the use of mouthguards in contact sports. Mouthguards minimize the effect of potential injuries to the dentition and supporting structures by fitting snugly over the teeth and gums [7].
Orthodontists are able to make a custom-made mouthguard for your child that fits perfectly for maximum comfort and protection.
Functional Appliances
A functional appliance is a type of brace which corrects Class II malocclusions (where top teeth significantly overlap the bottom teeth) by pulling the bottom jaw downwards and forwards. They can either be fixed or removable.
The most common type of removable functional appliance is the Twin Block. This appliance consists of upper and lower components. When biting down, the lower block is positioned in front of the upper block, achieving forward movement in the lower jaw [8].
They are generally very strong and well-tolerated and need to be worn on a full-time basis (except when eating) for around 9-12 months.
Functional appliances are not alternatives to conventional fixed braces. They have two very different functions! Braces are used to straighten crooked teeth, while functional appliances are used to correct disharmonies in jaw growth.
Orthodontic Mini-implants (OMIs)
Orthodontic Mini-Implants (OMIs) are a novel method of controlling precise tooth movements by providing three-dimensional anchorage* [9].
These mini screw implants (or temporary anchorage devices) are placed between roots of teeth and are connected via a fixed brace to help move teeth in the desired direction.
Research has shown that OMIs are well accepted and tolerated by both adults and adolescent patients. The procedure is done under local anaesthesia and evidence suggests that it is as effective as conventional techniques.
The duration in which these implants stay in your mouth is variable and depends on your orthodontic treatment plan. It can range from several months to years.
*Anchorage: the area from which forces are applied to move teeth.
Jaw Surgery (Orthognathic Surgery)
Orthognathic surgery (Corrective jaw treatment) is a multi-disciplinary treatment process which encompasses both orthodontics and maxillofacial surgery. It is used to treat a combination of discrepancies or abnormalities concerned with the jaw, face, and dentition.
Here is a list of common problems that are often treated with orthognathic surgery: [10]
Facial asymmetry;
Protruded or retruded chin;
Obstructive sleep apnoea;
Cleft Lip and Palate;
Severe deep bites;
Post traumatic facial injury
Successful outcomes of orthognathic surgery involves a comprehensive treatment plan crafted by both the orthodontist and maxillofacial surgeon.
Most patients undergo 9-18 months of pre-orthodontic treatment to get their bite right before surgery. The maxillofacial surgeon then fixes the facial and jaw misalignments.
Patients recuperate for around 4-6 weeks.
Finally, the orthodontist concludes the treatment plan by aligning teeth to its final position. This stage lasts for approximately 5-11 months. [11]
Private vs Public sector orthodontics
Patients will have to expect longer waiting times to be seen by an orthodontist in a government-funded hospital because of the larger patient volume. Wait times may vary, often ranging between 1-3 years. The biggest benefit of receiving orthodontic treatment from the public sector will ultimately be its subsidized cost, which is $3,500-$4,000 for conventional braces.
Patients can expect to be seen and treated within a few weeks under a private orthodontist. The cost of braces treatment starts from $3,500, and it depends on the complexity of the case as well as the treatment needs. Some clinics offer discounted student/NSF plans for traditional metal braces. It is always worth enquiring with your orthodontist if you qualify for these special packages.
Cost comparison
Prices for orthodontic appliances vary through different clinics and there are several factors that influence these costs:
Age where you begin treatment
Type of treatment (Fixed vs removable)
Type of material used
Extent of treatment required
Skill and expertise of the orthodontist
Insurance benefits
Here are the average costs of each type of orthodontic appliance in private clinics:
Type of Braces
Cost
Invisalign
$5500 to $10000
Metal Braces
$3500 to $7000
Ceramic Braces
$4200 to $ 8000
Self-Ligating Braces
$4500 to $ 8000
Lingual Braces
$7000 to $15000
Other Appliances:
Cost
Sports Mouthguards (Custom-made)
$300-500
Twin Block
$800-$1500
Orthodontic Mini-Implants
$700-$1500 per implant
Orthognathic Surgery
$8000 onwards
It may seem like a large and daunting sum of money to fork out, but don't worry – most practices offer instalment plans. It is best to check and verify with your clinic regarding their down payment and instalment policies before committing to treatment.
For dental insurance covering orthodontic work, be sure to look for a plan covering major dental treatment for procedures like braces, periodontal surgery and dentures. The more complex the treatment, the higher the insurance premium. Every plan is different and offers varying degrees of coverage, so it is essential to read the insurance policy's fine print in detail.
Public Sector Orthodontists
Private Sector Orthodontists
Location
National Dental Centre

National University Hospital (NUH)

Ng Teng Fong Hospital

Khoo Teck Puat Hospital

Changi General Hospital

Sengkang General Hospital

A wide range of private orthodontic clinics in all locations of Singapore.

Some dental GP clinics have their in-house visiting orthodontist.
Wait Times
Longer wait times: 1-3 years

You may be able to get an appointment within a couple of weeks.
Cost
Subsidized cost of $3,500-$4,000 for traditional metal braces.

More expensive if you opt for ceramic/lingual braces.

Starts from $3,900.

Student/NSF packages are available in some clinics.
Treatment Types
All types of orthodontic treatment mentioned above in the article.

Rarely offers Invisalign.

All types of orthodontic treatment mentioned above in the article.

Offers Invisalign.
Ease in rescheduling appointments
More difficult to reschedule appointments due to the large patient load.

Relatively easier to reschedule appointments.
Medisave Claimable?
Medisave claimable for corrective (orthognathic) surgery and impacted teeth/wisdom tooth surgeries.

All other treatments (e.g. braces, functional appliances) are not claimable as they are non-surgical procedures.
Insurance Claimable?
It is best to check with your insurance company if they cover orthodontic treatment.

Your Patient Journey: What can I expect during my first visit to the orthodontist?
1. Planning Stage - Initial consultation and Assessment
During the first appointment with the orthodontist, you will be able to communicate your concerns, wishes and what you plan to get out of orthodontic treatment.
The orthodontist will then carry out a full examination to understand your needs. This encompasses the following:
Your Medical and Dental History
An examination of your facial pattern, lip line, jaw position, gums and oral hygiene
Full Dental assessment (E.g.: how much your teeth protrude/retrude, checks for missing teeth, how crooked your teeth are, an examination of how you bite together)
Take any X-rays to check for tooth decay.
They will use all this information to present their recommendations and all the possible treatment options available to you. Costs, duration of treatment, the need for dental extractions and other alternatives will also be covered so that you can make an informed decision on whether you would wish to proceed.
*Please note: Before the start of your orthodontic journey, it is important that all teeth MUST be gum disease and cavity free. Oral hygiene must also be of an adequate level. If the orthodontist detects any of these issues, you will be advised to visit your GP dentist to fix these problems with your dental health before starting treatment.
2. Planning Stage - Treatment plan and Records
Congratulations! You have chosen an orthodontist that you would like to work with.
Before starting off with treatment proper, the orthodontist will require the following information to fine tune the treatment plan:
o Study models (to make plastic moulds of your upper and lower teeth);
o Dental Radiographs (to study your facial profile in more detail);
o Extra and intra-oral photographs;
o Intra-oral scans of your teeth.
Sometimes tooth extractions are required if the dentition is severely crowded in order to make room for other teeth to move into their proper position.
The orthodontist makes a referral to the general dentist to perform the extraction. This procedure is usually done under local anesthesia.
It will take several weeks for the post-extraction wound to heal before you can start treatment.
3. Active Phase - Treatment Commences
This is the stage where the orthodontist moves teeth into proper alignment using either fixed or removable appliances.
Most commonly, traditional metal braces are fixed. Bands are cemented and brackets are bonded onto the teeth.
They are then connected using arch wire.
If a removable appliance is the choice of treatment, the first trays are then fitted onto the patient's teeth. They are advised to wear this as often as they can to expedite treatment.
4. Active Phase – Subsequent Visits
Every 4-8 weeks, adjustments are made to fixed braces. This can be in the form of:
Changing a new wire
Adding elastics
Molar bands or any other accessories
Ensuring that continual pressure is applied to the teeth at every time.
As for removable appliances (Invisalign), brand new trays are fitted.
*Note: Maintaining a good oral care routine is of paramount importance in your orthodontic journey! Having fixed appliances in your mouth act as a plaque trap, which will put you at a higher risk of getting tooth decay or gum disease. Make sure you visit your GP every 6 months for your routine scale and polish!
5. Retention Phase
When all your teeth have been successfully aligned, fixed and removable appliances will be removed and discontinued. Your orthodontic journey is not complete yet!
The orthodontist will take a final mould of your teeth to make a custom retainer. Retainers are what makes your new and improved straight teeth stay in place. They are to be worn for life!
What is the ideal age for orthodontic treatment? Is there one?
For Children
The American Association of Orthodontics encourages all children to be seen at ages 7-8 for an orthodontic evaluation [12].
During this appointment, an examination of the oral cavity and X-rays may be taken to identify any problems associated with:
Jaw growth
Identification of thumb-sucking habits
Missing teeth
Tooth eruption.
This is so that potential problems can be picked up early and the appropriate treatment can be planned accordingly.
Most children begin orthodontic treatment when most of their adult teeth have erupted (12-13 years old). Click here for more information about orthodontics and children.
For Adults
Good news – adult teeth can be moved too! Orthodontic treatment today is a viable option for adults. However, treatment may take longer as an adult as compared to a child/adolescent. This is because the jaw bones in adults have stopped growing. Treatment may last for at least 2 years.
Managing Orthodontic First Aid
"I lost my elastic band for my braces!"
"My metal brackets came out!"
"Ouch, there is a piece of metal wire digging into my cheek!"
"What do I do?"
Accidents happen, do not panic! Phone your orthodontist, explain your situation and schedule an appointment to get seen as soon as possible. If your orthodontist cannot see you in the next couple of days, do not fret! General dentists are trained to manage orthodontic first aid. They will be able to make your appliance safe and pain-free till your next orthodontic appointment.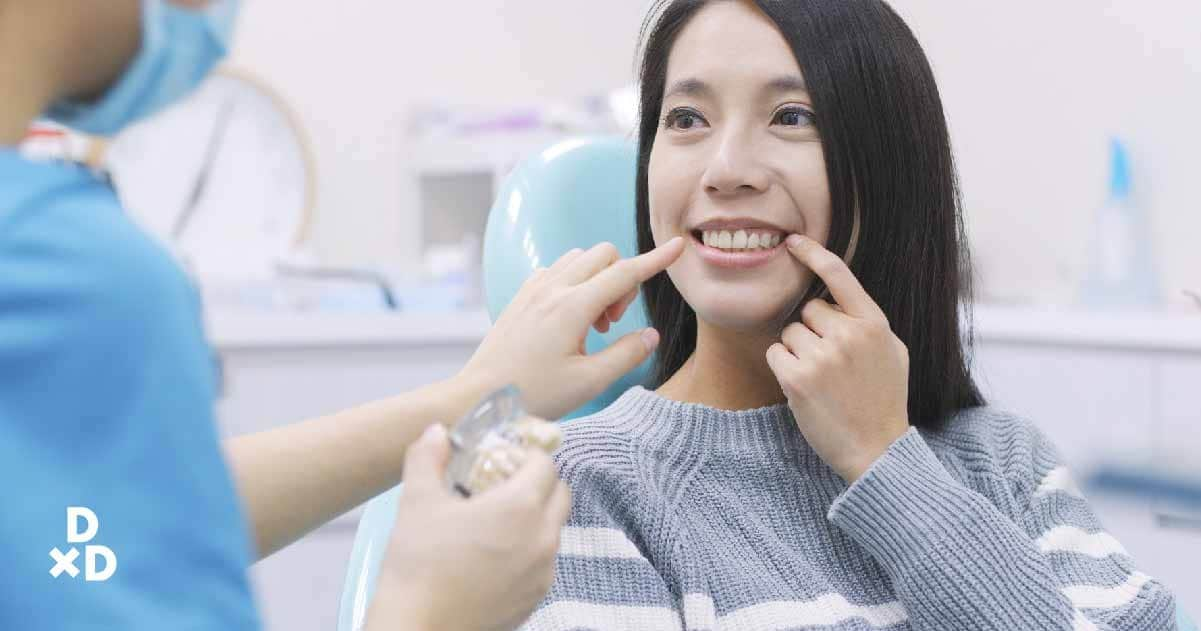 What should I look out for when deciding which orthodontist to go to?
You should always give yourself time to consider which orthodontist is the best for your situation. After all, you'll be seeing them regularly for a long time if you decide to proceed with treatment so it's going to be a pretty big deal!
Here are a few things to factor in when choosing an orthodontist that is best for you:
1. Knowledge and Expertise
Do your research before visiting the practice.
It is worth Googling the orthodontist to do a quick read up on his/her credentials, reviews and testimonials from patients.
During the appointment, listen to their proposed treatment plan and what they feel is the best for you.
Ask them to show you before/after pictures of patients they have treated.
Reach out to friends and family and ask for recommendations and personal experiences if any.
2. Technology
Does the orthodontist have the latest technology in his practice? The more progressive the dental practice is, the more likely the orthodontist is willing to invest in the latest technology and equipment needed to provide the best care for their patients.
3. Cost
The cost of orthodontic treatment can burn a hole in your pocket. It is essential that the orthodontist lays out a comprehensive treatment plan with all the costs required from the initial consultation and X-ray fees, to the provision of retainers that comes after removing your braces. Take notes so that you can compare the costs before making your final decision.
4. Location and Office Hours
You may need to visit the practice every 3-4 weeks to continue treatment, so it is recommended that the orthodontic practice is at an accessible location for you. Some practices may even open for extended hours into the evenings to cater for individuals working office hours.
5. Rapport with the Orthodontist
You are going to see your orthodontist for the next few months, if not years! Find someone you can trust and will listen to your concerns. A good, professional relationship between doctor and patient from the start yields even better results.
Conclusion
Orthodontic treatment may seem like a long and arduous journey, but trust in the process, it will be worth it in the end! It is so important to stay motivated and listen to your orthodontist, because they want the best for you and are so eager to see your wonderful smile at the end as much as you do!