Missed our webinar on Spilling the Tea on Beautician-Performed Dentistry: Debunking Dentistry Quick Fixes? Watch out for more webinars or the highlights on Sessions and Videos!
---
Having a beautiful smile is not always about being clean and healthy: neat teeth are also included. As it turns out, not everyone has tidy teeth, so they might consider getting braces. In recent years, clear aligners have become more and more popular due to their benefits over traditional braces.
I hope to share my excitement of clear aligners with you. I decided to train in orthodontics because I realised that this specialty would allow me to give people something to smile about when seeing a dentist.
This was thanks to seeing my dental school classmate wearing a clear aligner from a brand named Invisalign. With this insight, I signed up for orthodontics, fixed my own crooked teeth, and the rest is history.
As a dentist with 3 years of specialist training in orthodontics, I have completed many clear aligner cases. Throughout this time, I have experienced a wide range of problems and treatment plans. I'm happy to share my tips and experiences with you in this article and hope that it will prepare you for decisions on your teeth alignment treatment.
What are clear aligners?
Clear aligners are removable braces. Typically, each set of aligners is worn for one to three weeks, as close to 24 hours a day as possible, except when eating, brushing or flossing, until it is replaced by the next set.[1].
They are made by taking a digital scan of your teeth, which is then processed into a series of 3D printed teeth models. A specialised medical grade clear plastic is then placed over these customized 3D printed teeth models in which aligners are manufactured.
These custom-made aligners are then given to you to wear. Each aligner is worn for about two weeks, then replaced by the next in the series until the final position is achieved.
In certain cases, clear aligners are recommended over traditional braces based on your case specifics and personal preferences. [2]
What clear aligners brands are available in Singapore?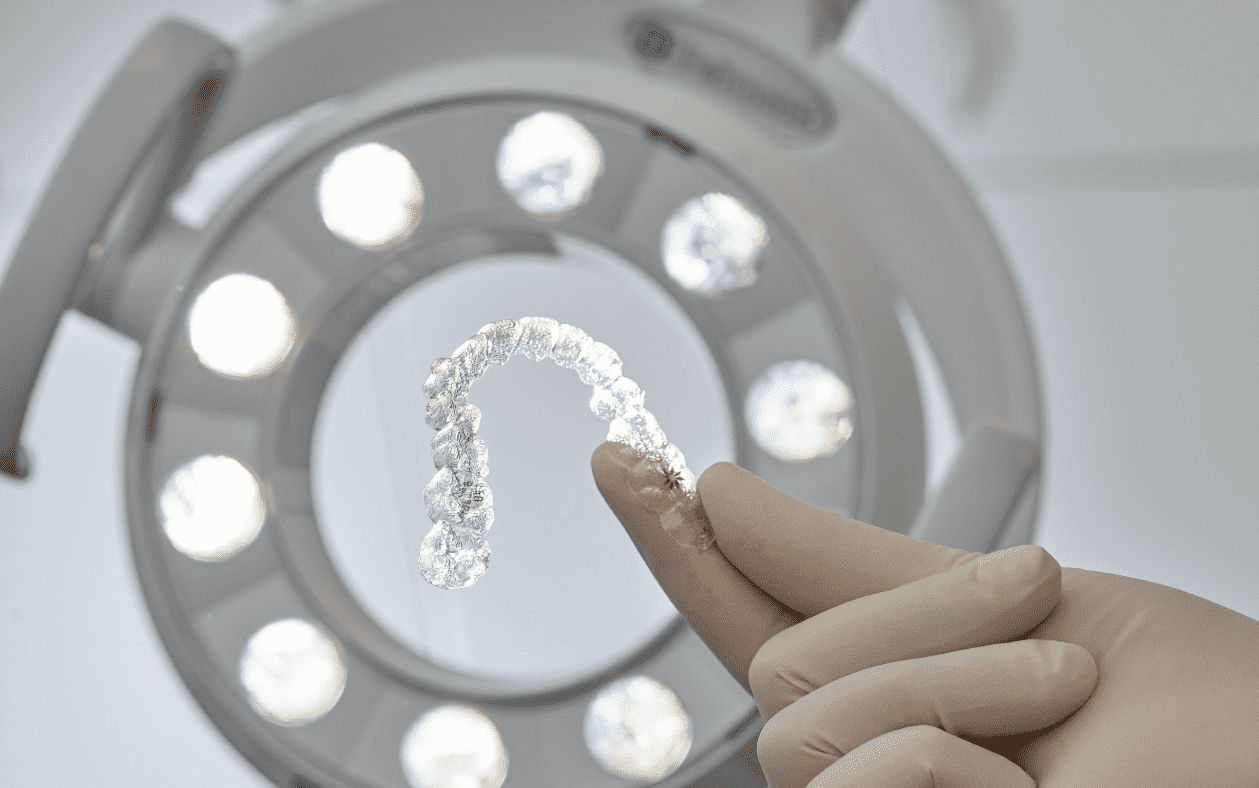 Some clear aligners that are/were available in Singapore are:
Invisalign
Mbrace
E-Cligner
Zenyum
Wondersmile
SLX Clear Aligners
Become
Aurora
SmileDirectClub
This list is not a complete one and the market can change completely within only a couple of years. Invisalign stands out as a long-standing company with many years of experience.
Hence, many dentists/orthodontists like myself will favour Invisalign without having to worry that their aligner company goes out of business. [3]
To get a sense of Invisalign's pedigree, just consider these next sentences. If you were to combine all other clear aligner brands available in Singapore, the volume of cases may only add up to a few thousand cases over the past few years.
---
Also Read: How do clear aligner brands such as Zenyum, ClearSmile and MBrace compare against Invisalign?
---
Compare this to Invisalign, which has had 8 million cases done in the past 20 years! This is one of the reasons I have stuck to Invisalign over the years.
What is the cost of different clear aligners in Singapore?
Price*
Invisalign
$2888 - $10000
MBrace
$4500 - $6800
Clear Correct
$2500 - $3500
SLX clear aligners
$4000-$6000
E-Cligner
$4000+
Zenyum, Become, Wondersmile
$2400 - $3000
Aurora
$2900 onwards
SmileDirectClub
$2500
*Prices are indicative range. Many factors affect pricing, including complexity of your case and doctor experience/qualification/clinic location, etc.
What influences the price of a clear aligner?
Cost of treatment is influenced by three factors
Doctor fee (treatment fee)
Lab fee (Cost to make customised aligners)
The complexity of your case (Number of aligners needed)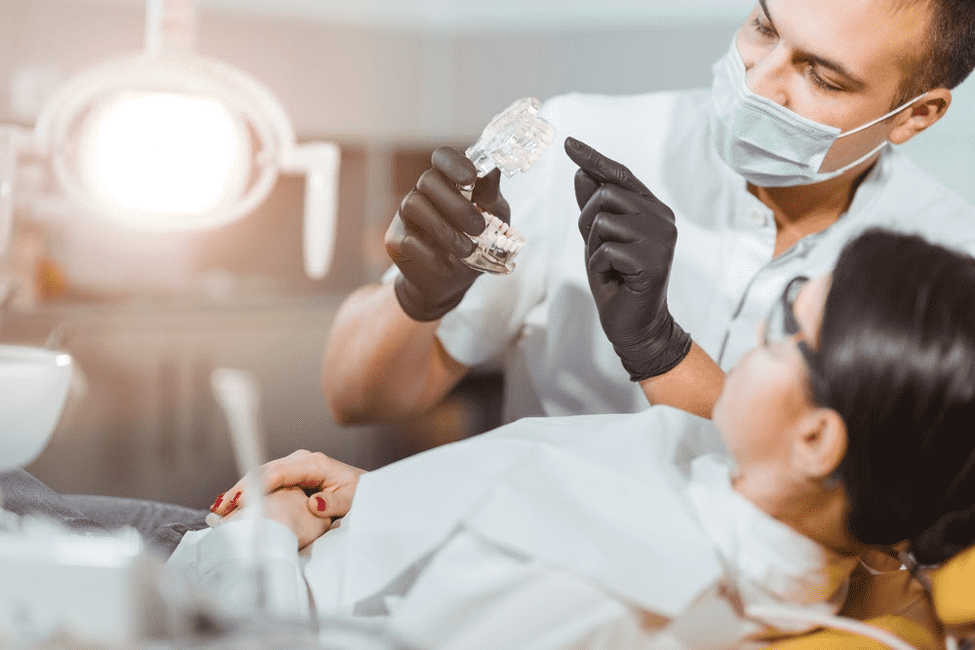 Doctors' fees are pretty standard
This is because most experienced dentists/orthodontists know how long a typical orthodontic case will take to complete the treatment.
Thus, the treatment cost estimate should be quite standard. A difficult case requiring 2-3 years of treatment will cost more than a treatment that only requires 6-8 months.
Lab Fee (Cost of manufacturing custom aligners)
Lab fee also varies on the duration of treatment time. If you need a longer treatment period, your dentist will prescribe a longer aligner plan.
This will allow the dentist to print or order more aligners as needed to match the treatment duration of the patient. Shorter treatment duration also means fewer aligners are needed, leading to a lower lab fee.
Is Invisalign more expensive than other brands?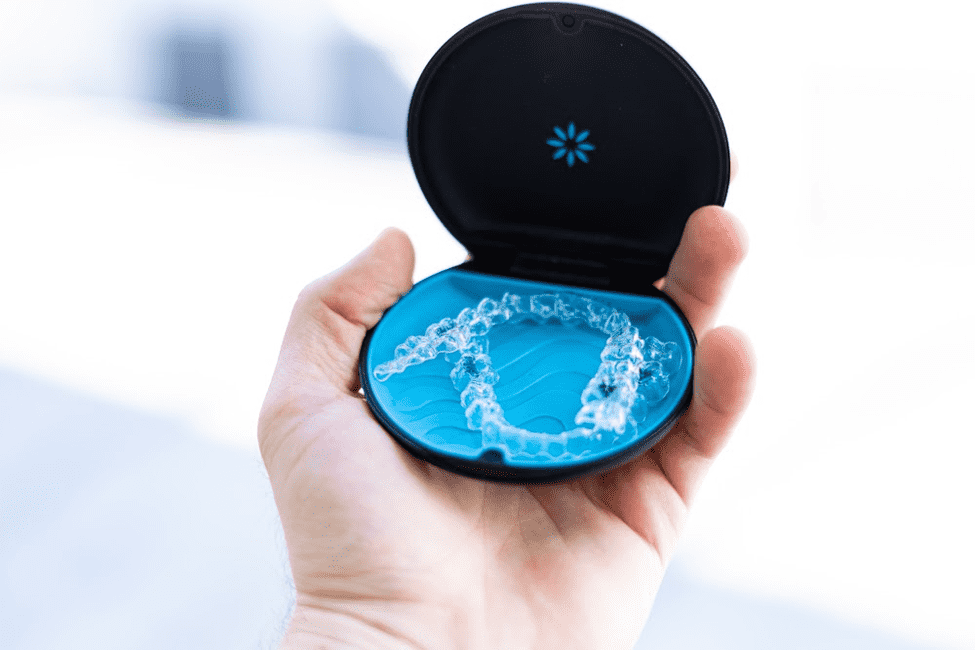 At first glance, Invisalign's prices seem outrageous. Up to twice as much as other clear aligners! There are two reasons why I think Invisalign's pricing is justified. First, do not think of the cost as simply paying for a brand name.
You are paying for research-backed material. Invisalign was the first aligner company to be established in Singapore many years back and so has the longest track record.
This means that you are benefitting from over 20 years of Research & Development done by Invisalign, whereas there might be little or no evidence for the clinical effectiveness of other brands!
Invisalign's strength is the treatment planning software that has been refined with data from millions of cases over the years and the patented attachment system.
These features allow a wider variety of cases to be treated more effectively. Adults treated with Invisalign aligners experience less pain and fewer negative impacts on their lives. [4] [5] [6]
Second, everyone has different teeth which have different responses to movement when forces are applied to them. One size does not fit all. Even with tried and tested aligners like Invisalign, we often need to order additional sets of aligners to help finish up our cases.
Most experienced dentists already know how long a treatment will take, but the number of aligners required is more uncertain. What makes Invisalign so great is that you subscribe to a time limit and NOT a set number of aligners!
It is up to the doctor to help decide which aligner subscription would be more suitable. Of course, the longer the treatment duration, the more expensive it gets. However, this costs less than buying a number of clear aligners and then wasting a few of the not needed ones.
Buying this subscription is a form of guarantee that we have enough aligners to complete a treatment without having to run out of them.
Invisalign patients have to be assessed in the clinic by their Invisalign certified orthodontists or dentists every few weeks. Invisalign can treat a wide range of cases. The Invisalign labs are not based in Singapore, hence the turnaround time and lab fees are different.
Does price affect the quality of clear aligners?
Different brands have different quality standards. To date, I have not encountered an aligner system that can rival Invisalign's quality. Like I said above, people often think they are just paying a "premium" for the brand of Invisalign, but I can assure you that you are paying for the quality and the science behind it! [7] [8] [9]
Some dentists may prescribe their own aligners. With the introduction of 3D Printers into the market, anyone who has knowledge about 3D printing can make their own aligners from the comfort of their own home.
This is one of the reasons why lately so many new players that price themselves cheaply are trying to enter the aligner market.
What differentiates a dentist's in-house aligner and other brands one is simple: while many of these other aligner brands know how to make a clear aligner, they might not understand how teeth are supposed to move in the patients' mouth, which can lead to errors.
Qualified dentists have to understand how teeth move and therefore can correct for these errors.
What are the differences between the clear aligners brands in Singapore?
I admit, the sheer number of brands in the market can seem overwhelming to you. So, let's dive into the aligner market and look at each brand separately.
Invisalign
Invisalign has been around since at least 1997. Invisalign has had two whole decades to perfect its product, research improvements, and build a database of successful case studies. They have also developed a number of tools to help their patients stick with and successfully complete their treatment.
MBrace
MBrace aligner was founded in 2014. They manufacture their aligners in Singapore which helps to reduce costs. MBrace provides courses for dental practitioners to be certified in administering MBrace treatments.
E-Cligner
E-Cligner from South Korea was founded in 1998, and works with 3D CAD/CAM technology. E-Cligner trays are created through digital treatment software that incorporates traditional orthodontic principles to address small to medium scale orthodontic cases.
Zenyum
The newest of all, Zenyum is founded in 2018. It appears to be a collaboration between local orthodontists and tech entrepreneurs. Zenyum can only fix mainly more straightforward cases that do not require extractions and have less severe crowding of teeth, which also why the treatment time is a lot shorter.
Your case is monitored via the Zenyum app, based on photos that you have to upload every few days. You will be supervised remotely by an orthodontist/dentist from one of Zenyum's partner clinics, which you can choose based on your location.
Zenyum also uses multiple aligners for each stage of movement vs Invisalign who use one set for each stage of movement. Both Zenyum and Invisalign's aligners work towards moving the teeth to the final teeth position.
WonderSmile
You can choose to wear aligners full time for the fastest results or buy aligners that you will only wear at night. You only need to visit their clinics to conduct your scan, after that they review your progress remotely and can organise a visit if you need it.
Aurora
Aurora Aligner is an affordable full-fledged clear aligner system with technologies and features that make it capable of moving all teeth. Therefore, it is suitable for a wide range of simple to complex orthodontic cases.
All treatments are digitally designed by Aurora orthodontists based in Europe and supervised by your orthodontist in Singapore, giving you a worry-free treatment experience.
SmileDirectClub
SmileDirectClub was founded in 2014 and represents 95% of the doctor-directed and doctor-prescribed remote clear aligner industry. The delightful plus point of getting SmileDirectClub aligners is the hassle-free experience - you can have your clear aligners delivered right to your doorstep.
All it takes is a 30-minute SmileShop visit, where a 3D image of your teeth will be taken using the latest 3D scanning technology, followed by an in-person consultation. Once approved by a Singaporean registered dentist, your new custom aligners will be shipped to you.
With virtual check-ins from a Singapore registered dentist or orthodontist who will be guiding your treatment remotely from beginning to end. Each treatment plan lasts about 4-6 months.
How do I know which is a better brand/type for me?
It's always advisable to seek the advice of a professional orthodontist/dentist. They will be the best to tell you which system would be the most suitable for you.
When I see a complex case that needs the full flexibility and range of treatment options, I will recommend Invisalign due to their wider range of treatment options (including for children as young as 7 years old for severe bite correction).
I hope after reading the above that you understand why I am so excited about Invisalign!
Also read the guide to Invisalign for Teenagers.
Is it safe to purchase online clear aligners?
If a patient orders an aligner kit online, the patient will be required to take their own teeth scan or visit one of their scanning centres and simply have their aligners mailed to their house. But this is not suitable for everyone.
If you are very particular about how your teeth should be straightened or have crowded teeth, it is very difficult to align your teeth without direct examination and supervision by a dentist. This is because the majority of aligner cases, including the very simple ones, require some form of minor teeth trimming.
This is similar to how braces sometimes need teeth to be removed to make spaces for teeth to move. Read up on the consumer alert that the American Association of Orthodontics has shared on their website, Questions to Consider When Researching Direct-To-Consumer Orthodontic Companies
From my experience, even the simplest cases need some form of bite improvement that requires the help of a dentist and quite rarely do we ever get cases where no intervention from the dentist was needed.
What patients do not realise is that although aligners are usually pre-made before starting treatment, the dentist must help monitor and track the progress of teeth movement. The most unsuccessful aligner cases are the ones where patients refuse to come and see us even with clear aligners prescribed to them.
---
Also Read: This Singaporean Orthodontist Shares The Most Important Things You Should Know About Invisalign
---
To summarise: Go speak to your dentist first!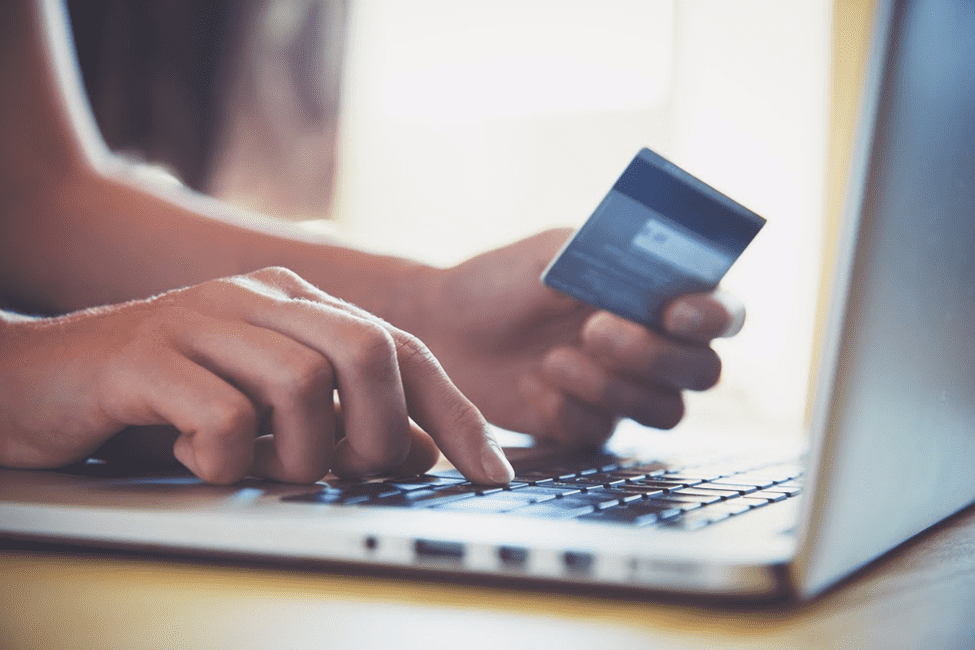 There are so many types of clear aligners in Singapore. I hope after reading this article you know what you are looking for. You might be surprised to find out that you get what you pay for! In fact, pricing may be comparable to what you may pay for the DIY versions.
Just remember, even the DIY version is not a cheap option. You still require to put in a good chunk of money for your treatment which may adversely affect the bite permanently without proper monitoring.
Orthodontic treatment is an art and in the hand of a trained "artist", your teeth will move to where it needs to be without complications. This smile transformation may just change your life!
---
This article was produced with the support of Invisalign. To find out more about what others are asking regarding Invisalign clear aligners, please click here.
---
Dr Hwang Jun Hyuk graduated with a certificate and masters in orthodontics from the University Of Maryland School Of Dentistry in Baltimore, Maryland, USA. He received his D.M.D. (doctor of dental medicine) from Boston University with summa cum laude as valedictorian and was inducted into OKU National Dental Honour Society in 2012.