About Dr Mohamed Zulfikar Rasheed
Dr Mohamed Zulfikar Rasheed is a consultant plastic surgeon accredited by the Ministry of Health in Singapore.
He obtained his MBBS from the National University of Singapore (NUS) in 2001, and embarked on surgical training after his internship. He was appointed as a Member of the Royal College of Surgeons of Edinburgh (MRCSEd) in 2004 and received his Master of Medicine (Surgery) from NUS in 2005.
His formal training in Plastic Surgery began in 2007 as an Advanced Specialty Trainee registrar. It was during his rotations in the Plastic Surgery departments of the Singapore General Hospital, KK Women's and Children's Hospital and National University Hospital, under the guidance of his mentors, that he developed a firm foundation in the principles and techniques in all aspects of plastic, reconstructive, aesthetic, craniofacial and burn surgeries.
He completed his Advanced Specialty Training in Plastic Surgery in 2011 and was awarded the gold medal for being top candidate in his cohort. He was subsequently appointed as a Fellow of the Academy of Medicine Singapore (Plastic Surgery) in 2012.
In 2012, under a Health Manpower Development Plan (HMDP) scholarship, he underwent a one-year Clinical Fellowship in Brussels, under the mentorship of Prof. Moustapha Hamdi, where he trained in microsurgical breast reconstruction and aesthetic breast surgery.
Upon his return to Singapore in 2013, he practised as Consultant Plastic Surgeon at the Singapore General Hospital and as a Visiting Consultant to Changi General Hospital.
Academically, he was a Core Faculty for the Singhealth Plastic Surgery Residency Program and held academic positions at the Duke-NUS Graduate Medical School and the Yong Loo Lin School of Medicine at the National University of Singapore.
He has 10 publications in peer reviewed journals and has authored two book chapters in Plastic Surgery textbooks.
Professionally, he serves as a committee member in the Chapter of Plastic Surgeons in the College of Surgeons, Academy of Medicine Singapore and is a member of the Singapore Association of Plastic Surgeons (SAPS), the Singapore Society of Cosmetic Surgeons (SSCS) and is a founding member of Breast Reconstruction Awareness Singapore (BRAS).
Outside of work, he volunteers in overseas medical missions and has been a volunteer medical doctor for the Singapore Grand Prix.
While he is trained in all aspects of plastic, reconstructive, aesthetic, craniofacial and burn surgery, his passion lies in breast reconstruction as it greatly improves a woman's quality of life post mastectomy. He offers the full spectrum of reconstructive techniques ranging from implants and acellular dermal matrices (ADMs) to autologous reconstruction with deep inferior epigastric perforator (DIEP) and transverse upper gracilis (TUG) flaps. He believes in listening to the patient and offering an individualised approach to reconstruction as each woman is unique. His other surgical interests include breast augmentation, reduction and lifts, gynecomastia surgery and body contouring surgery including liposuction, fat grafting and abdominoplasty and body lifts.
---
Contact Dr Mohamed Zulfikar Rasheed
Phone: 67788648
Dr Mohamed Zulfikar Rasheed offers the following treatments
Reconstructive Surgery
Body Contouring
Breast
Nose
Eyes
Face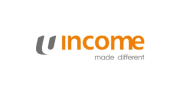 The causes for sagging tummy after childbirth may be attributed to a combination of redundant skin and lax abdominal muscles that occur due to stretching during pregnancy. In many women, the paired rectus muscles which are normally fused in the midline become separated by a gap, giving rise to a bulge; we call this rectus divarication. Many mummies try to exercise to improve their abdominal muscle tone, but exercise alone often does not help the situation. The treatment options for sagging tissues around the tummy after pregnancy may be divided to non-invasive and surgical.