Dr Julian Tan is a cardiologist currently practicing at Julian Tan Heart Specialist Clinic in Mount Elizabeth Hospital and The Cardiology Practice in Farrer Park Hospital. His special interests include complex interventional cardiology cases such as bifurcation coronary intervention, chronic total occlusion (CTO), structural heart interventions (TAVR, PFO/ASD closures, LAA occluder, balloon aortic and mitral valvuloplasties).
Outside his medical practice, Dr Tan is also active in medical education. He has published in various peer-reviewed journals and has served as a faculty lecturer in international Cardiology conferences and at the National University of Singapore (NUS). School of Medicine and LKC School Of Medicine, and is a core faculty member with the NHG Cardiology residency training programme.
---
Contact Dr Julian Tan
Phone: 62448112
Education
MBBS
FRCP
FSCAI
FESC
FAPSIC
MMed
MRCP
ACSM
FAMS (Cardiology)
Dr Julian Tan offers the following treatments
Peripheral Intervention
Structural Heart Interventions
Coronary Stenting
Coronary Angiography
Balloon Valvuloplasty
Balloon Angioplasty
INR Monitoring
Echocardiogram
Echocardiography
Treadmill Exercise Stress Test
Ambulatory Blood Pressure Monitoring
Cardiac Catheterization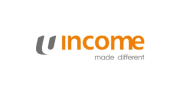 Heart Disease
Dr Julian Tan is a physician and cardiologist at Mount Elizabeth Hospital. He is proficient in all aspects of interventional cardiology, and has a particular interest in the performing of complex percutaneous coronary intervention, namely bifurcation coronary intervention and chronic total occlusion (CTO) intervention. He was Principal Investigator of many multinational clinical trials, and Co-investigator in many landmark trials during his time at Tan Tock Seng hospital.
Dr Julian is also a Clinical Senior Lecturer at the Yong Loo Lin School of Medicine, NUS and a Core Clinical Faculty Member of the NHG Cardiology Senior Residency Program and a Clinical Teacher at the Lee Long Chian School of Medicine (LKCMedicine)