About Dr Christopher Chui
Dr Christopher Chui is a plastic surgeon and registered medical practitioner in Singapore and Australia. In 2001, he graduated from the University of Melbourne and moved to Singapore for surgial training, completing rotations in General Surgery, Paediatric Surgery, Orthpaedic Surgery, Urology, Plastic Surgery, Neurosurgery, and Ear, Nose and Throat Surgery. In 2006, he became a Member of the Royal College of Surgeons of Edinburgh, UK, and six years later, was appointed as a Fellow of the Academy of Medicine, Singapore (Plastic Surgery).
Dr Chui was trained in craniomaxillofacial trauma and rhinoplasty during his Health Manpower Development Plan (HMDP) fellowship in Facial Plastic and Reconstructive Surgery in Hannover, Germany and Stuttgart, Germany. Beyond that, his interest lies in autologous breast reconstruction, rhinoplasty, facial cosmetic surgery and cosmetic breast and body contouring. For breast reconstruction, his personal belief is that in order to create an authentic product, one should use one's own tissues wherever applicable.
---
Contact Dr Christopher Chui
Phone: 67788648
Dr Christopher Chui offers the following treatments
Body contouring surgery
Cosmetic breast
facial cosmetic surgery
Rhinoplasty (nose surgery)
Autologous reconstruction
Cosmetic and reconstructive surgery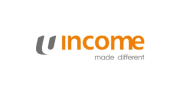 Fat Reduction & Liposuction
Dr. Christopher Chui is a fully trained, certified and accredited plastic surgeon and is a registered medical practitioner in Singapore and Australia.