Human Session held on October 17, 2018.
Dr Julian Tan is a physician and cardiologist at Mount Elizabeth Hospital. He is proficient in all aspects of interventional cardiology, and has a particular interest in the performing of complex percutaneous coronary intervention, namely bifurcation coronary intervention and chronic total occlusion (CTO) intervention. He was Principal Investigator of many multinational clinical trials, and Co-investigator in many landmark trials during his time at Tan Tock Seng hospital.
Dr Julian is also a Clinical Senior Lecturer at the Yong Loo Lin School of Medicine, NUS and a Core Clinical Faculty Member of the NHG Cardiology Senior Residency Program and a Clinical Teacher at the Lee Long Chian School of Medicine (LKCMedicine).
In 2016, statistics showed that cardiovascular disease accounted for 29.5 per cent of all deaths. This means that nearly 1 out of 3 deaths in Singapore is due to heart diseases or stroke.
Heart disease and stroke combined, is also the leading cause of death among women in Singapore but many are still unaware of the dangers posed by this "silent killer".
---
Find out more about Heart Disease in Women!
---
Dr Julian answered readers questions on:
Risk factors of heart disease
How to diagnose the different forms and stages of heart disease
Treatment options for people with heart disease
Cardiac rehabilitation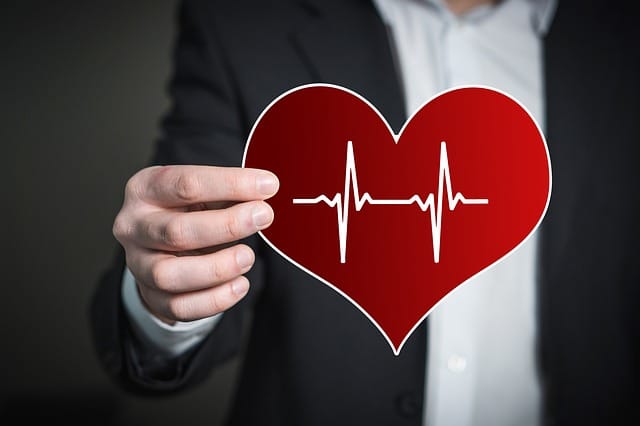 There are 3 main categories of Singaporeans whom are most at risk for heart disease:
1. Strong family history of heart disease
You will have an increased risk of heart attacks if your parents or siblings have cardiovascular disease, even if you have a healthy diet and exercise regularly.
Consequently, you should be screened regularly for risk factors if you belong to this group.
A heart specialist will be able to order tests and set up a treatment plan (which includes lifestyle modifications and potentially medications) which can reduce your risk for heart attacks.
---
Read more: The Ultimate Guide to Cardiovascular Risk Reduction (2020)!
---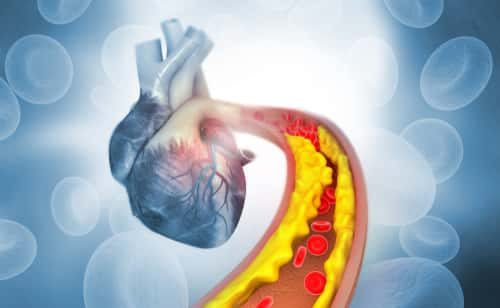 Your heart pumps blood around your body through blood vessels.
Heart disease often begins when heart vessels become blocked by a build-up of fatty deposits called plaque. This makes it harder for vessels to supply blood to the heart.
Signs and symptoms that you have blocked heart vessels may include:
Chest pain (angina)
Shortness of breath
Heaviness in your chest
Pain in your jaw or down the arms
Heartburn
Nausea
Vomiting
Heavy sweating
Whenever I suspect that a patient has heart disease and blocked heart vessels, I'll perform a physical examination and a few tests.
Great question! Your friend is entirely right.
Not many people know this, but there are actually 3 main "types" of cardiologists in Singapore, according to their further sub-specialty training and qualifications. These are:
Non-Invasive Cardiologist
Interventional Cardiologist
Electrophysiologists (EP)
This is a common question that often confuses my patients, because they sound similar!
An angiogram is merely a diagnostic tool used to reveal blockages in heart vessels.
On the other hand, an angioplasty is a treatment that involves inserting heart stents to improve blood flow to heart muscle.
Angioplasties are very safe in this day and age with modern medicine and technological advancements.
The minor complications of an angioplasty may include:
Bleeding under the skin at the wound site – this should improve after a few days
Bruising – it is common to have a bruise from the catheter for a few weeks
Allergy to the contrast dye used, causing symptoms such as a rash – you should discuss any allergies that you have with your cardiologist before having the procedure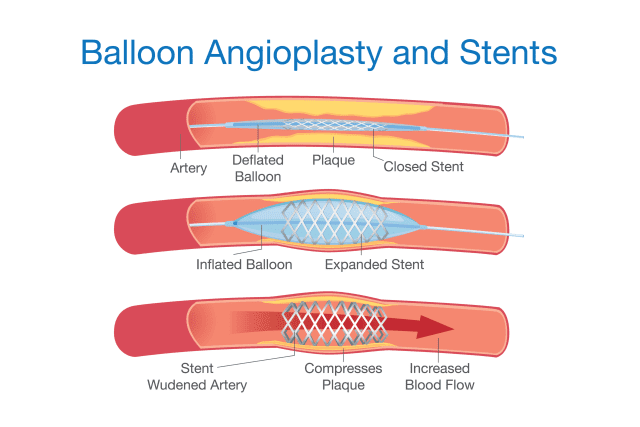 Hi there, here are the main 4 steps during the angioplasty procedure:
1. Preparation
A coronary angiogram usually takes about 30 minutes. You'll be lying under an X-ray camera in a cath lab while your cardiologist monitors the procedure on a television screen.
You'll then receive a local anaesthetic injection into either your arm or groin (depending on where the catheter will be inserted).
A heart stent is a metal tube that's inserted into your narrowed heart artery during an angioplasty. It acts as an internal support framework to keep the artery open by pressing plaque back against the artery wall.
There are many different types of heart stents available in Singapore:
Treating heart disease usually begins with lifestyle changes and/or medications that help improve blood flow to your heart muscle.
However, your angiogram will clearly show the blockage in your coronary arteries. I always make sure to explain ALL available treatment options to my patients.
The treatment that's best for you depends on:
How bad your heart disease and symptoms are
Location and severity of the heart vessel blockages
Any other medical conditions that you may have
Your ability to take long-term blood thinning tablets
Your lifestyle
Your preferred treatment
I'm glad to hear that you are determined to make healthier lifestyle choices to get the best results after your angioplasty!
I warn all my patients that an angioplasty is NOT a cure for heart disease.
It can certainly help to control your symptoms, but it does NOT fix the underlying heart disease that caused the symptoms in the first place.
To reduce the risk of further heart issues, you'll need to make important changes to your lifestyle.
All my patients get a customised care plan and cardiac rehabilitation programme after their angioplasty.
Private heart specialists typically charge about $150 - $200 for a first consultation.
Medications will typically add on another $100 - $200 in total to your final bill.
At the National Heart Centre, the rates for seeing a cardiologist are as follows:
Consultation
Singapore Citizen
Private
First Consultation
$$57
$120 - $155
Follow-up Consultation
$38
$79 - $112
Hi there, the total cost for an angioplasty in Singapore depends on whether you go to a private or public institution.
Hospital
Total cost of angioplasty in Singapore
Public, subsidised
$4,800 - $9,000
Public, unsubsidised
$20,000 - $30,000
Private
$40,000 - $60,000
The total angioplasty bill size that I've quoted above typically includes:
The price of the heart stent (costs will increase based on the type and number of stents inserted)
Cardiologist fees for the actual procedure
Anaesthetic fees
2 - 3 days of hospital stay
Medication and other consumables
---
Ever wanted to ask a health question to a specific renowned specialist in Singapore? Human Sessions are when these expert doctors answer all your questions!
View the complete list of upcoming Human Sessions here.
Interested in finding a cardiologist? Dr Julian has an article guiding you through the process.