This post was written in conjunction with Dr Shiming.
Wearing braces can be rather daunting due to the amount of commitment required and time involved. The average treatment can range from 12 to 36 months (this varies due to the complexity of each case).
Also read: How To Braces In Singapore: A Complete Dummies Guide
In one's life, two years seem a rather lengthy time and even more so, if you are experiencing anxiety and discomfort throughout the whole duration of your treatment.
Over the years, I've found that patients who reported a "smooth" braces journey tend to be well-informed, compliant and most importantly, treated in an environment where their orthodontist works hand-in-hand with their general dentist. The synergy between two professionals is important to ensure a good outcome in the shortest time possible.
Below I explain what you can expect from your orthodontist (myself) and general dentist (Dr Shiming) throughout your braces journey.
1. Decay and gum disease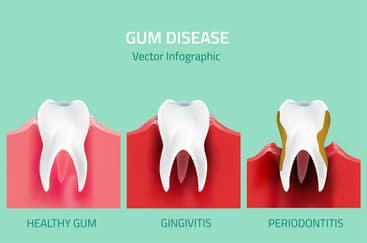 Orthodontist: Before the start of your braces journey, it's important to ensure that your teeth are healthy and free of decay and gum disease. If your dental health is NOT its optimum state, any teeth or gum disease will be further exacerbated by the braces appliance.
General Dentist: Clinical (visual) and radiographic (x-ray) examinations are paramount in evaluating the health of both gums and teeth. During your check-up, we evaluate factors such as your bone and gum level, as well as your decay risk. You wouldn't want to build a skyscraper on weak foundations, and by the same logic any active disease has to be first treated by your general dentist.
2. Treatment planning
Orthodontist: The secret to successful orthodontic treatment is in the planning stage. Prior to starting patients on braces, I often sit down with Dr Shiming (over coffee!!) to discuss and plan cases that we both feel may be more complex. This is especially so for patients who have missing, or previously extracted teeth. Replacing missing teeth may require crown, bridge or implant work. Consequently, planning for tooth replacement needs to be carried out BEFORE the start of the braces treatment to ensure the best results.
General Dentist: As Dr Sylvia has rightly mentioned, for missing teeth to be successfully replaced after braces treatment, planning has to start early as jaw space and bone requirements are crucial for a good outcome.
3. Tooth extractions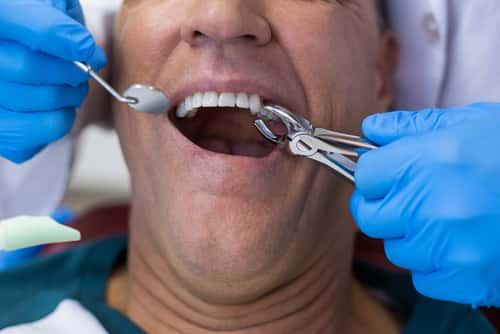 Orthodontist: Occasionally, tooth extraction is required as part of orthodontic treatment. This can range from simple extraction of one tooth, to more complicated wisdom tooth or impacted tooth surgeries. Your orthodontist will work closely with the general dentist to plan for these extractions, as poor surgical technique or infection may impact the quality of dental bone. This in turn will affect the results of orthodontic treatment.
General Dentist: When patients are referred to me for orthodontic extractions, a lot of care goes in to ensure that the removal of the tooth is as atraumatic (gentle) as possible, even if it means taking a good long while! The more gentle we are, the less likely we are to disturb the quality of the remaining bone. This makes life much easier for both you and your orthodontist down the line.
4. Keeping it clean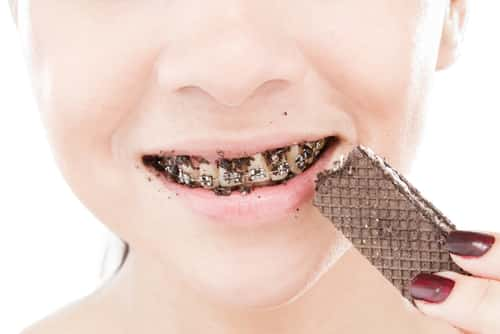 Orthodontist: Fixed braces are difficult to clean and hence, tend to attract more plaque. More plaque predisposes you to a higher risk of decay, gum disease and decalcification (permanent scarring on your teeth). Whilst wearing braces, I encourage patients to see their general dentist for a thorough scale and polish every 3 - 6 monthly.
General Dentist: Frequent review intervals allows me to keep things in tip top condition, and catch any potential disease before it becomes rampant or severe. Sometimes, I may also apply topical fluoride to help strengthen teeth and stave off decalcification or tooth decay in higher risk patients.
I also cannot emphasise the luxury of having Dr Sylvia work with me under the same roof, as she's able to remove the orthodontic wires before sending patients over for a clean. If you find it hard to clean around the wires at home, well so do we in the clinic!
5. Reshaping your teeth
Orthodontist: This may be necessary if your teeth are not symmetrical in shape, or if they are smaller than normal. To achieve ideal aesthetics, I will engage some help from Dr Shiming to reshape your teeth, either by using white fillings, crowns or veneers.
General Dentist: Teeth can be made symmetrical by either adding to their bulk, or subtracting from it. Again, treatment planning hand in hand with Dr Sylvia makes this stage a whole lot easier as I'm able to communicate what a restorative dentist will need for reshaping your tooth, in terms of width, angles and space.
What are fillings, crowns and veneers you might ask? Read this other post for an overview of fillings! For crowns and veneers, stay tuned for another more in-depth article.
6. Teeth whitening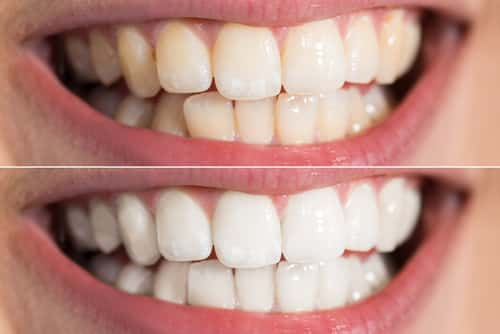 Orthodontist: Now that your teeth are nice and straight, you may want to consider teeth whitening. We often encourage patients to wait at least 4 - 6 weeks after braces removal for teeth whitening. This allows your teeth time to "settle" into its new position, and prevents hypersensitivity.
General Dentist: It's very common for patients to request for sparkly whites to go with their new smiles! I often find myself popping into Dr Sylvia's room for quick tooth whitening consults. To find out more about whitening, you can read about the 6 most common myths about tooth whitening in Singapore here.
7. Retainers and thereafter
Orthodontist: The most important part about braces treatment is when you have your braces removed. I always explain to patients that retainers need to be worn long-term in order to maintain the straightness of your teeth. Retainers, akin to a car, will need regular checks and maintenance to ensure that it's doing its job. Initially, retainers are checked more regularly and as time passes, they are tightened every 6 months to a year.
General Dentist: Your orthodontic journey never really ends (retention is for life) and similarly, the importance of keeping your teeth in good condition does not diminish once the braces come off. Regular 6-monthly check-ups are still important, and if you can perform both your orthodontic review and general check-up at the same time, well isn't that just a win-win?
To sum up, I hope that you will only have braces once in your lifetime. See the right orthodontist, get your general dentist onboard, and plan your treatment together to ensure your braces treatment is done well.
Not forgetting, it's important to continue wearing your retainers religiously at the end of treatment! As much as I love seeing my patients, repeated braces treatment is unhealthy for your teeth and gums.
---
Dr Sylvia Tan is a Specialist in Orthodontics (braces) and divides her time between private practice and as a visiting clinician and part time lecturer at NUS. She is also an editor for Wanderluxe and especially enjoys writing and travelling. Having recently relocated from London, Sylvia loves exploring new places in Singapore with her twins.
Would you like to ask any related health questions?
You can Ask A Doctor right away, or view the complete list of Human Sessions.
---