Wondering what a Smile Makeover is and how Invisalign treatment plays an important role in getting the smile you want? Join our webinar to learn more about Invisalign treatment and aesthetic dentistry.
Title: Ask us Anything about Invisalign Aligners and Smile Makeover: Getting your 10/10 Smile
Date: 5 November 2021
Time: 8:00pm
Register here: https://bit.ly/3BBJtsP
---
The consent forms have been signed, your scans are done and the money's been paid. Your super-organised smart-phone gently reminds you that this day next week, your orthodontist will finally be fitting your Invisalign aligners. A sudden panic drains you.
Yes, you've heard all the horror stories from friends – no snacking, no selfies, no social life! You ask yourself, what have I signed up for?!!
Don't panic, stay calm and read on as I try to outline a few common things to expect when you start your Invisalign treatment.
1. I'm kiasu. When will I start seeing results?
The average Invisalign course takes a year, but most of my patients start seeing some improvements after wearing their retainers for 2 - 3 months.
2. You will brush your teeth more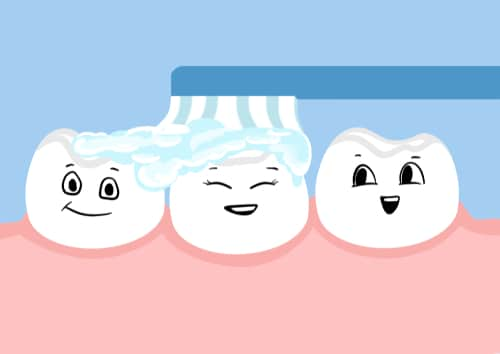 When you first start wearing your aligners, you'll be surprised at how well the aligners fit your teeth. The aligners need to wrap around your teeth and gums to be able to produce accurate tooth movement.
On the flip side, because they fit so well, any remnants of sugary food or drinks will be trapped under the aligners, which causes tooth decay very quickly. This is why I instruct my patients to brush their teeth after each meal, prior to wearing the aligners.
To complicate this, each time you have a meal or even a sip of orange juice, you'll need to wait 30 minutes after eating before you can brush your teeth and wear your aligners again.
3. You will snack less
For Invisalign to work, the aligners need to exert a constant, gradual pressure on your teeth. When the trays are removed longer than two hours, your teeth will tighten up, such that when you rewear your tray, it takes a few hours to loosen your teeth for them to move again.
So if you want your treatment to progress smoothly, you'll need to wear your Invisalign trays AT LEAST 20 - 22 hours a day.
Most people take at least 45 mins per meal. 45 mins multipled by 3 meals is equivalent to more than 2 hours of not wearing your aligners per day. This leaves you with absolutely no time for snacks. So if you've always wanted to go on a diet, here's your chance!
4. You may sound funny for a bit
Invisalign aligners can also affect your speech initially, causing a slight lisp. Some people find it very noticeable, and for others, it's barely there.
Generally, the more time you spend wearing your retainers, the faster you'll adjust and adapt. The lisp should disappear within days to a week.
5. You will give up your bad eating, smoking and drinking habits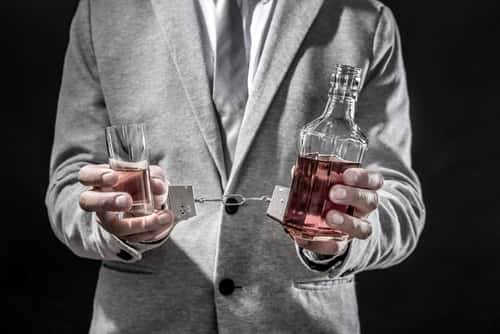 We all know smoking and excessive caffeine is not great for your body. If you're looking for a motivational factor to kick these bad habits, say hello to Invisalign.
Nicotine is found to cause a delay in tooth movement, and hence may prolong your Invisalign treatment. Although caffeine per se does not cause a delay in tooth movement, orthodontists are concerned about the stains caused by coffee (and any other coloured food/drinks, for that matter).
Coffee, tea or red wine may cause extrinsic staining on your teeth and attachments. Staining is not only unsightly, but it also tends to attract and retain more plaque on your teeth. If plaque accumulates under your Invisalign aligners, this will lead to tooth decay and gum disease.
Be sure to ask your dentist/orthodontist about the lifestyle changes you might need to make before committing to the treatment!
6. You will have "bumps" on your teeth
Invisalign attachments are tooth-coloured filling materials that are bonded onto the front or back of your teeth. These "bumps" are necessary to allow the Invisalign trays to grip onto the teeth, allowing tooth movement.
You need to pay extra care during eating when you have these attachments. If you have any crispy, crunchy or food that is too hard, the attachments may chip or break off. When the attachments are broken, this will mean some delay in your Invisalign treatment.
7. If you are a selfie king/queen, here are a few tips for you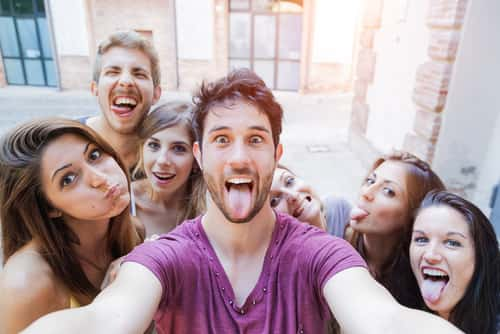 You may feel more conscious of your teeth once you start your Invisalign treatment. All you social influencers may wonder: Do I look okay in them? Have my teeth moved?
Common sense will tell you to remove the aligners prior to taking photos. However, it's rather inconvenient to remove them in public, snap your photo, and then wear them again with dirty grubby hands.
In fact, removing the aligners may cause the attachments to "stand out" more. Instead, I suggest taking your selfie with the aligners in place:
Do it at day 3 or 4 after changing your aligners, as aligners when worn for a while turn matte. New aligners tend to have a shiny finish.
Whilst taking your photo, try not to use any flash.
Never take the photo from the front.
Try positioning your head slightly to the side (you can choose your better side!) and tilt your chin downwards.
With these tips, you can snap, snap and snap away!
8. Speaking of social situations
Each time you meet your friends for a meal in a restaurant, you'll find that you have to excuse yourself to the washroom to remove your aligners before eating. After the meal, you'll need the washroom again to brush your teeth and re-wear the aligners.
Don't feel awkward or shy about your Invisalign! Let the people around you know about your treatment, and you'll be surprised at the positive comments directed your way (in my experience, most people would like to have orthodontic treatment, but the majority don't due to self-consciousness and cost issues).
On the other hand, if you have an important work event or wedding dinner, do remove your aligners prior to leaving the house. Have a lovely time outside, but take a mental note of the number of hours spent without your Invisalign.
If you've spent 3 hours not wearing them, then you can "make-up" the hours the next day. Of course, do try and minimize the number of "not wearing aligners" episodes to achieve a good treatment result.
9. Choosing a dentist or orthodontist for Invisalign treatment
In Singapore, both dentists and orthodontists can provide Invisalign treatment. Orthodontists have an extra 3 years of training in correcting misaligned teeth.
Is an orthodontist always the best choice? It depends. Orthodontists can better explain all your options for correcting your teeth, including techniques other than Invisalign.
It may be helpful to arrange a consultation with both a dentist and orthodontist, and select your treatment provider based on your comfort level with the doctors.
10. Invisalign costs can vary
There are 2 main factors that determine the cost of Invisalign in Singapore:
Complexity of treatment: A longer treatment time and more aligner trays will increase costs.
Pre-treatment and aftercare expenses: Dental X-Rays, retainers, bite guards, and bite adjustments may be needed.
Also read: 8 Orthodontic Clinics to Consider for Your Invisalign Treatment in Singapore (2020).
Ask your Invisalign provider if these items are included in the initial price quote.
11. You're not done after Invisalign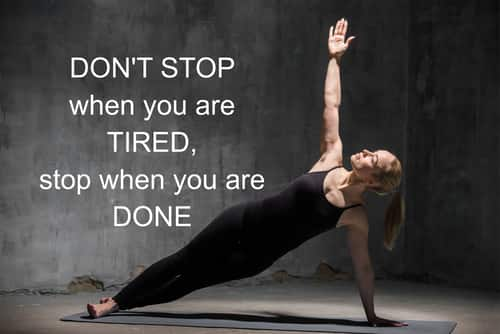 After completing your Invisalign treatment, you must continue wearing your retainers every night to keep your teeth in place. Forever!
---
%treatmentquote title=Get quote for Invisalign%
I often advise my patients not to let Invisalign rule their world. Instead, try adapting the braces and incorporating them into your life.
Here are three cardinal Invisalign rules I give to my patients:
1. The "hard" rules: These are rules that I expect you to follow strictly with no negotiations. They are important to ensure healthy teeth and gums during and after orthodontic treatment. Examples of such rules are:
Keeping your teeth absolutely clean before wearing aligners
No eating or drinking anything except water whilst wearing the aligners
2. The "soft" rules: These rules are to ensure a good treatment result within the optimum time. These rules are best kept to the "majority" of the time. Examples are the 20 - 22 hours per day rules.
3. The "Orthodontist" rule: This is the most important rule of all. I always encourage my patients to talk and ask me questions - small ones, silly ones, it doesn't matter.
We, as a dental profession are there to help. Do talk to us about your concerns, and ask for tips on how to adapt your Invisalign treatment into your life. This way you'll whizz through your treatment smoothly and confidently. Good luck!
If you have any other braces and Invisalign-related questions, hop over to Ask Human.
Dr Sylvia Tan is a Specialist in Orthodontics (braces) and divides her time between private practice and as a visiting clinician and part time lecturer at NUS. She is also an editor for Wanderluxe and especially enjoys writing and travelling. Having recently relocated from London, Sylvia loves exploring new places in Singapore with her twins.
Would you like to ask any related health questions?
_
You can Ask A Doctor right away, or view the complete list of Human Sessions._
---