With the rise of digital technologies such as Artificial Intelligence (AI), We inevitably start to see the use of such businesses incorporate these technologies, affecting our everyday lives.
Telemedicine is already playing a part in our healthcare system, so what else is in store for dental care?
You may have heard of companies constantly in a race to look for the next "big thing" to disrupt the market -- like how Uber/Grab disrupted the taxi industry or how Airbnb disrupted the hotel industry.
Teledentistry is one such example of a market disruptor.
So what exactly is it?
What is Teledentistry?
Teledentistry is the remote provision of dental care, advice, or treatment through the medium of information technology.
This means that there is little to no direct contact between you and the dentists.
By providing remote and virtual general dental consultation at (usually) zero fees, dentistry is made much more accessible and convenient to people who require dental care.
You might have dental anxiety and often find it difficult and uncomfortable to seek dental care. But with teledentistry, you can get professional dental consultation with a certified practitioner without leaving the comfort of your home.
With the Covid-19 pandemic affecting many businesses and increasing government measures implemented to contain the outbreak, teledentistry is a breakthrough for the dental industry.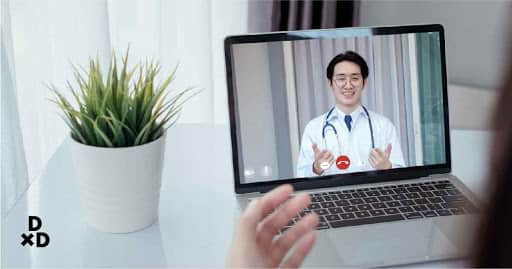 Who can use Teledentistry in Singapore?
Generally, anyone can use teledentistry services as long as you have a good and stable Internet connection, and if your condition does not require urgent and immediate medical attention.
Here are some of the conditions that are considered dental emergencies that require urgent care [1].
Severe pain
Uncontrolled bleeding
Facial swelling due to infection
Traumatic injuries (e.g loosened or dislodged teeth, broken teeth or jaws, cuts to the gums)
Most dental conditions are not life-threatening, but if you do have a dental emergency and require urgent dental care, you should go to your dentist or the hospital emergency department immediately.
How much does Teledentistry cost in Singapore?
Procedure
Cost
Initial survey and assessment
Free
3D intraoral scans
x-rays
physical assessment
$120 - $170
Treatment plan
Free
Treatment
Depends on the type of treatment
Practices that offer teledentistry services typically do not charge for first-time assessments.
For example, if you are looking for Invisalign or clear aligners to straighten your teeth, clinics that offer teledentistry services will usually get you to send in photos of your teeth to assess the suitability of the treatment. The orthodontist will provide remote assessment free of charge.
Follow-up 3D and X-ray scans and physical consultation typically cost around $120 to $170.
Prices of treatment differ from clinic to clinic, and it also depends on the type of treatment you need to go through. But generally, private practices that implement teledentistry with the help of AI technology are able to offer lowered prices on top of more efficient treatment.
Here at Human, we have another article on the costs of dental implants.
Are there any regulations on Teledentistry in Singapore?
Yes, as the country with one of the most stringent regulations and highest standards when it comes to licences for health care services in the region, teledentistry is no different [2].
It is illegal for dentists to provide advice to you either directly or remotely if they are not registered as a dental practitioner in the jurisdiction that you are in.

Your dentist should tell you of any other clinician or named person that is involved in your treatment process through teledentistry.

If there are other clinicians or organisations involved in the treatment process, there should be a written protocol stating each party's role and responsibility, and any arrangements made for privacy protection and quality assurance.

Dentists should not extend their involvement in teledentistry beyond their country without Dental Protection's prior agreement.
Can I get a valid MC from Teledentists in Singapore?
Yes, MCs given are valid. MCs are typically only issued in cases of extraction or surgery. The MC ranges from 1 to 2 days for routine extractions and 3 to 5 days for surgery.
It is up to the practitioner to decide whether or not to give an MC to you.
If you're interested in using teledentistry but are unsure of how to choose a dentist, we have just the article for you!
How does Teledentistry work in Singapore?
Once you have identified and chosen a practice that offers teledentistry, you will usually be asked to upload your intraoral photos through the practice's platform using your smartphone or email them to the clinic directly.
Alternatively, you may choose to have a face-to-face appointment for the first consultation and opt for remote consultations for subsequent appointments.
After you submit your photos, their AI tech automatically generates a comprehensive dental report based on the submitted photos. The report will contain general information about your dental health such as the current state of health of your teeth, gums and bite alignment.
A dental professional then assesses the report to determine the accuracy and then personalises it according to your dental history.
Then, the dental professional will present the information to you and offer his/her own expertise and experience, advising you on the next steps to take [3].
Your dentist will also advise on whether there's a need for you to make a proper professional dental appointment at the practice.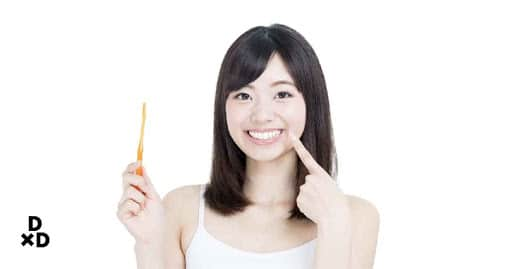 What Teledentistry companies are there in Singapore?
Interested to give it a try? There are a number of private practices, startup companies, and government programmes in Singapore that offer teledentistry.
Private Practices & Startups
Elite Dental Group boasts to be the first clinic in Singapore to adopt Dental Artificial Intelligence (AI) Technology "SmileMate" in their practice.
Spearheaded by their founder Dr Gerald Tan, the practice has become one of the key players of teledentistry, offering you remote dental consultation with no consultation fee.
You can remotely obtain general dental information about their oral health from dental professionals before deciding for themselves if you want a more in-depth examination, consultation, and treatment.
If your dental issues require urgent attention you should book a face-to-face dental appointment.
Private practices that specialise in dental braces and aligners are also incorporating teledentistry in their practice.
One such example is the local startup company Zenyum.
Established in 2018, Zenyum has been making waves in pioneering the increasingly popular option of remote dental consultations.
Zenyum customers typically send in their intra-oral photos to let their orthodontists assess whether you are suitable for their clear aligners. This process is free of charge.
Once that is done, you need to make a visit to their orthodontist before the treatment to take an X-ray and 3D scan that will help create a customised plan of how their teeth will move over the course of six to nine months [4].
You also need to see your orthodontist at the end of the treatment.
In between, you are required to upload photos of their teeth regularly to the Zenyum app for their orthodontist to monitor their treatment process.
This process allows patients to receive quality care and dental consultations remotely instead of making an appointment and going down to the clinic every few weeks. This is a far more convenient and efficient option.
Government Programmes
Tele-dentistry Oral Care for Seniors (T-DOCS) is a programme piloted to help improve and maintain the oral health of seniors.
T-DOCS especially target those who are staying in nursing homes or who live at home and require home care.
The programme was started by the National Dental Centre, Singapore (NDCS), supported by Temasek Foundation.
Singaporeans and Permanent Residents (PR) aged 60 years and above, who are currently being cared for by a participating healthcare provider, are eligible for this programme.
As of May 2020, the programme is in its pilot phase. It is only working with a limited number of community partners but it may expand to include other organisations in future.
Eligible seniors may sign up for the programme through their service providers. Upon successful enrolment to the programme, the healthcare worker will conduct intra-oral imaging and provide daily oral hygiene and denture care.
The healthcare worker will then send your medical history along with the intra-oral imaging to an NDCS dentist through their teledentistry platform.
The NDCS dentist will then remotely assess the records and scans and identify any treatment needs.
The services provided up to this point are covered by the Temasek Foundation and you are not required to pay. However, the programme does not cover the costs of dental treatment.
If you have further enquiries about the programme, you can contact NDCS at 6588 7415 or email them at tdocs@ndcs.com.sg [5].
Risks of Teledentistry
While remote dental consultations are proven to be convenient and efficient, it is also easy to forget that certain treatments come with risks.
Some practices may have business models where you never see a dentist, and that can have significant consequences.
If you do not see a dentist for a professional dental appointment, certain conditions may get overlooked or misdiagnosed.
When underlying conditions are not diagnosed and treated promptly, it can lead to losing teeth or even dire health conditions. So here are some things to look out for when choosing to use teledentistry services.
Check the clinic's credentials to ensure that you are properly certified and equipped to treat you

Ensure that a face-to-face consultation with your dental professional is done at least before and after the treatment

If you experience any irregular pain, swelling or symptoms from the treatment, do not hesitate to contact your dentist
Conclusion
Give teledentistry a try, especially since you can access it from home with little trouble! With more dentist companies entering the market, there is bound to be a service that matches your needs.
Just remember that you should always see your dentist at least once throughout your teledentistry journey. It is important to do a thorough check once to rule out any concerning dental issues.
---