You've finally decided to settle down, but want to be sure that you are free of sexually transmitted infections. What should you do, and where do you turn to?
STD screening is important, as it prevents the spread of disease to others. Many STDs are treatable.
---
Also read:
8 Important Facts About HPV Vaccination in Singapore
An STD Clinic Journey In Singapore: A Valentine's Day Cautionary Tale
5 STDs Making A Comeback in Singapore (And How To Get Tested
The Ultimate Guide to Cervical Cancer in Singapore (2020)
---
I've seen patients come into clinic after a one-night-stand full of guilt and fear, requesting for every conceivable test to be done. Some are also mislead by wrong information online.
Not all screening tests for STDs are useful though. Here, I'll share the most essential tests for STD screening.
Who should be tested?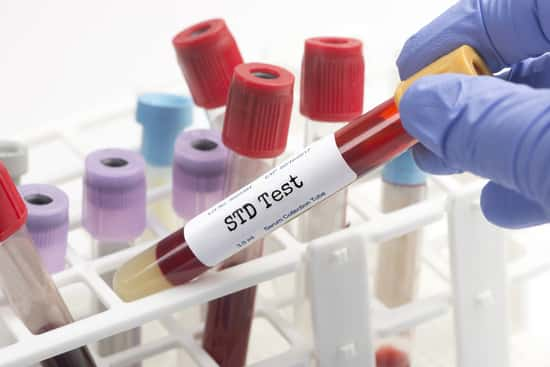 You should consider STD screening if you're sexually active and have any of the following risk factors:
Your partner is known to have an STD
You've entered a new relationship and want a clean slate
You have multiple sexual partners
Your partner has multiple sexual partners
You are an intravenous drug abuser
You have symptoms and signs of STD
You've had a sexual encounter with an unknown partner
You are a man who has sex with men (MSM)
Related: An STD Clinic Journey In Singapore: A Valentine's Day Cautionary Tale
Which tests do I need?
Before suggesting any tests, your doctor will ask you questions about your sexual history to ascertain your risk factors. This helps him assess the need to carry out STD screening, and the most relevant type of test for you. Don't be afraid to share this with your doctor, as the information will be kept strictly confidential.
There are a whole range of tests available for STD testing. As mentioned, not all tests are useful. Some results may be difficult to interpret, or have little value.
Related: A Doctor Tells You Why It Is Important To Take A HIV test, Even If You Think You Are Not At 'High-Risk'
For both men and women, the STD tests recommended for screening include:
Syphilis screening
HIV screening
Hepatitis B
In certain situations, you may consider screening for:
Gonorrhoea and chlamydia
Genital herpes
Also read: How likely is it for a person to contract STDs (HIV, HPV, gonorrhoea, syphilis, chlamydia etc.) as a result of unprotected sex?
1. HIV screen
Who: The earlier HIV is detected, the better the outcome, so it's important for those at risk to go for HIV tests. While there's no cure for HIV, there are now effective treatments that can halt the progression of HIV.
How: A blood test known as the HIV screening test (Elisa antigen/antibody) is commonly used. The fourth generation tests look for the p24 antigens, which are part of the HIV and antibodies. They can detect the HIV virus within 11 to 30 days of the infection.
If you need an immediate result, the Rapid test can be done. Results will be known within 20 to 30 mins. The 4th generation Rapid tests can detect HIV within 2 to 4 weeks of the infection.
Oral fluid can also be used for the Rapid test. A positive Rapid test result will be followed up with a confirmatory test, before the final diagnosis of HIV is made.
2. Syphilis screen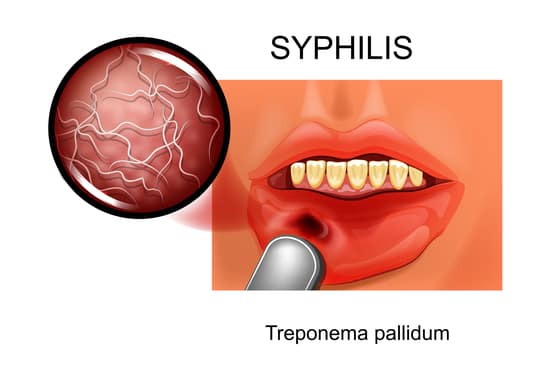 Who: Syphilis is a bacterial infection caused by the Treponema bacteria. The incidence has been on the rise in recent years - this is particularly so in the MSM population. Screening is recommended in this group.
Syphilis is treatable, and an early diagnosis and treatment can prevent future harm to the body.
How: In syphilis testing, a blood test for RPR (Rapid Plamid Reagent test) or VDRL is a useful screening test.
For the RPR test, there's a window period of 90 days. The window period is the time it takes for the test to become positive from the onset of infection. So if your last sexual encounter was within 90 days, there is still a possibility of a false positive. This means that you should consider retesting after the window period, to be sure that you are truly negative for syphilis.
If the screening test is positive, a confirmatory blood test like the syphilis TPPA (Treponema Pallidum Particle AgglutinationAssay) or syphilis total antibodies EIA (enzyme immunoassay) will be carried out to confirm the diagnosis of syphilis.
3. Hepatitis B
Who: Hepatitis B is a viral infection that affects the liver. This can be passed through:
Unprotected sex
Blood transfusions
Sharing of needles by intravenous drug abusers
It can also be passed on from mother to child at birth
How: Hepatitis B is screened through a blood test to look for the hepatitis B surface antigen (HbsAg). The hepatitis B surface antibody (HbsAb) is often screened too. If positive, it indicates that the body has immunity against the hepatitis B virus.
If you've previously been vaccinated against hepatitis B virus and have antibodies against the hepatitis B surface antigen, you will not need to go for hepatitis B screening.
4. Gonorrhoea and chlamydia
Who: Gonorrhoea and chlamydia are bacterial infections that presents in men with pain on passing urine (dysuria) and discharge. Asymptomatic carriers are uncommon in men, and therefore routine screening in asymptomatic men is not recommended.
In women, they can present with discharge, but some women are asymptomatic carriers ie carry the bacteria without any infection. In the case of asymptomatic gonorrhoea infection, this can lead to pelvic inflammatory disease which can have an impact on future fertility. Therefore, asymptomatic women should consider going for screening if there is a history of exposure.
How: In men and women, gonorrhoea and chlamydia can be screened by sending urine for PCR (polymerase chain reaction) to identify the bacteria.
In men, an alternative method is to do a urethral smear. Before the smear, you must hold your pee for at least 4 hours from the last urination. A cotton swab is place within the urethra and the sample is smeared onto a slide to identify the bacteria and inflammatory cells. The swab specimen can be sent for PCR or sent to culture for the bacteria.
For women, the swab is inserted high up in the vagina and cervix to obtain the smear.
5. Genital herpes
Who: This test is not routinely offered to all people for STI screening. Your doctor may order this in special situations, depending on your history and risks factors.
How: Type specific serological testing (TSST) is available to detect IgG antibodies to the HSV type 1 and HSV type 2 virus. This test does not tell you about current infection with the virus, but indicates past exposure to the virus.
A positive test means that you've been exposed to the virus in the past. If the test results are negative, it would indicate that you have not previously been exposed to the virus.
For genital warts and molluscum contagiosum, there are no blood test that can done to screen for them. A thorough physical examination to rule of the presence of viral warts and molluscum is the best way to be sure that you are clear of them.
Also read: You Can Prevent STIs And HIV; This Singaporean Doctor Explains How & What are the vaccines available in Singapore that can help prevent STIs?
---
Where can I go to get tested?
The DSC clinic (Department of STI Control) in Kelantan lane is the most affordable place you can go to for the STI screening. Here, the tests are subsidised by the government and can be done at a reasonable rate.
Related: Anonymous HIV Tests in Singapore: Where, How and Costs
If you prefer to see a doctor in private practice, most dermatologists treat sexually transmitted infections. You can see them for STI screening and treatment.
Some general practice clinics, especially those with special interest in treating STI infections - will also offer the tests for STI screening.
Always remember - prevention is better than cure. Engage in safe sex by using condoms, even for oral sex. The risks of catching STIs is high when you have multiple partners or your partner has multiple partners, so a monogamous relationship is best. Otherwise, you should minimise your number of sexual partners.
Still curious in screening? Check out the The Essential Guide to Health Screening in Singapore (2021)
Dr Colin Theng is a dermatologist at The Skin Specialists & Laser Clinic. He loves sports like table tennis, and still plays tennis at a social and competitive level. Dr Colin also actively participates in his church musicals and outreach programmes.
---
Dr Colin Theng is also featured in our list of dermatologists to go to for skin treatment.
---