Introduction
There is a popular saying that says "Beauty comes from within". Despite that, it is only human to be fixated on our appearance, whether we have a wrinkle, eyebags or acne. These have the ability to make one feel insecure and unconfident, especially since they are so visible.
People can turn to aesthetic medicine to fix these "flaws" and make themselves feel more confident with their appearance. In recent years, with technological advances and aesthetic treatments not being as "taboo" as before, more and more people have turned to aesthetic medicine to help them with the various aesthetic problems that they wish to improve. In 2020, the global aesthetic market was estimated to be valued at a whooping USD 86.2 billion [1].
Not just globally, even in Singapore, the aesthetic market was expected to grow at a compound annual growth rate of 5% [2], showcasing its limitless potential to grow even further. This is coupled with the fact that Singapore is one of Asia's top destinations for medical tourism [3], which includes aesthetic treatments. This highlights how aesthetic medicine is getting more widely accepted and popular in Singapore.
If you are looking to fix your "blemishes", read on to find out everything you need to know about aesthetic medicine - from the type of treatments available to what you can expect during your consultation.
Understanding the practice
What is an Aesthetic Doctor?
Aesthetic doctors are vastly different from plastic surgeons or dermatologists. Aesthetic doctors are general practitioner doctors who have a special interest in aesthetic medicine. They usually obtain certification to offer certain services in aesthetic medicine, but they can also combine their practice with general medicine [4].
The services that aesthetic doctors offer are usually non-invasive and minimally invasive procedures, such as Botulinum toxin (Botox) injections, dermal fillers, chemical peels and aesthetic lasers [5].
Not everyone wants to go through something as drastic as plastic surgery, which can carry complications, pain, swelling and long recovery times.
On the other hand, Non-invasive and minimally invasive procedures provide a wide array of benefits, such as [6]:
Minimal pain or discomfort
No incisions, stitches or scars
Low risk of complications
Lower costs
Little to no downtime
These benefits are just some of the reasons why more people are opting for non-invasive procedures. Most of these procedures take less than an hour to complete with little to no downtime, and can be done during your lunch break, which is why more people are open to the idea.
More importantly, an aesthetic doctor can not perform major aesthetic surgeries such as breast implants. Usually, an aesthetic doctor's main focus is on the rejuvenation of aging skin, dealing with problems such as pigmentation and wrinkles [5].
---
Read also: What is the difference between an aesthetic doctor and a dermatologist?
---
What kind of training does a certified Aesthetic Doctor go through in Singapore?
Firstly, the doctor has to complete his medical school training and receive his Bachelor of Medicine and Bachelor of Surgery (MBBS).
After getting their MBBS, they become a certified aesthetic doctor by obtaining their certificate of competence (COC). Doctors can obtain their COC by attending 1-3 day courses which include theory, live demonstration and hands-on practice on the basics of aesthetic medicine, such as Botox injections, chemical peeling and lasers [7]. Doctors will also sit for a multiple choice question exam at the end, before they are awarded a certificate.
In Singapore, COCs are recognised only by two course providers, namely the Aesthetic Dermatology Education Group (ADEG) and the Dermatological Society of Singapore (DSS) [8]. Each certificate is valid for 2 years, and can be renewed for 4 more years. Subsequent renewals will confer permanent accreditation [9].
Doctors who intend to perform aesthetic procedures have to submit a notification form to the Singapore Medical Council (SMC), detailing their experience and the certification they have received [10]. Doctors without certification can also perform these aesthetic procedures if they have done a certain number of procedures in a given time period. The number varies depending on the procedures.
---
Read also: How can I pursue medical aesthetics in Singapore/UK?
---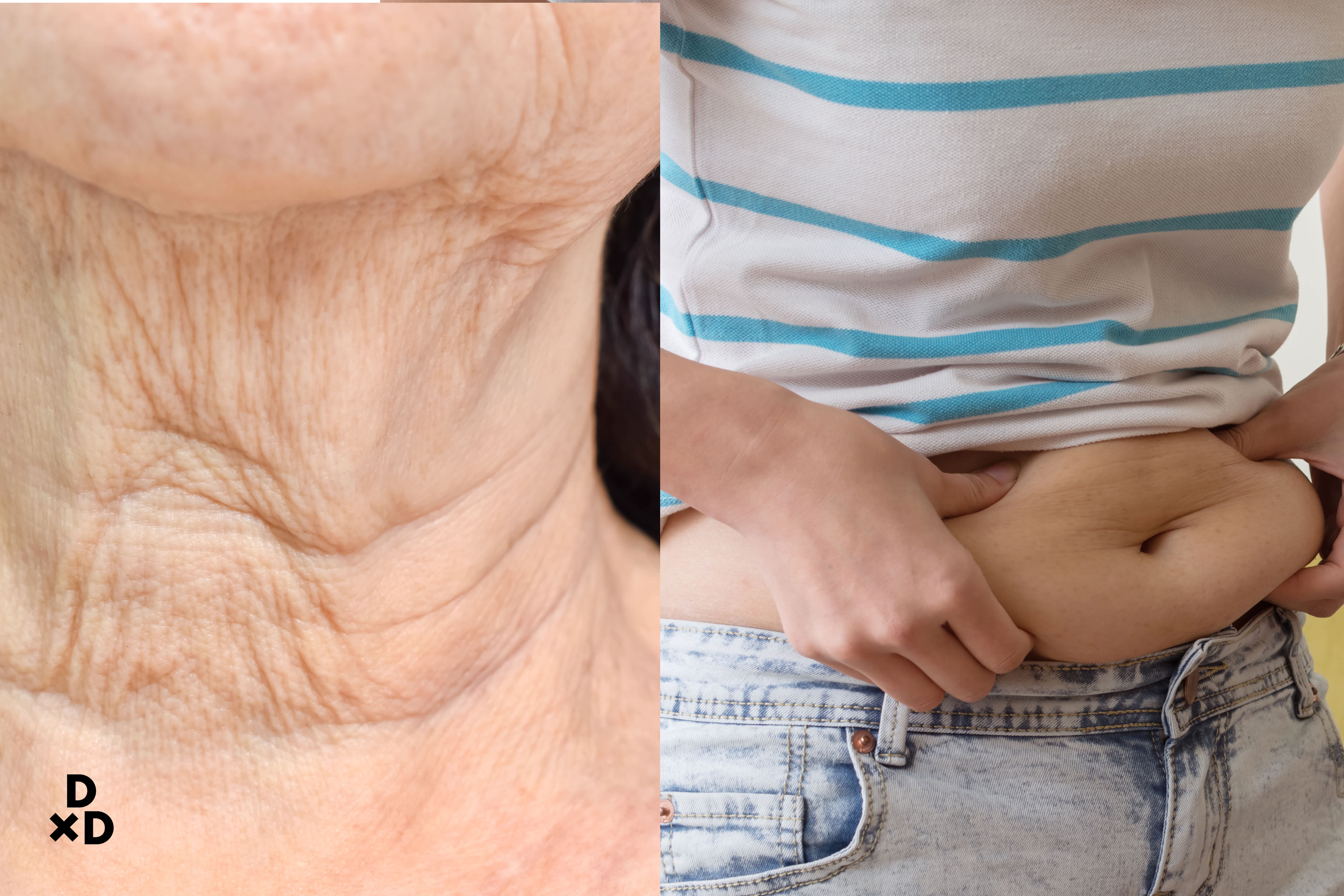 What are the top 3 conditions you encounter as an Aesthetic Doctor in Singapore?
Here are the top 3 conditions that are treated by aesthetic doctors in Singapore [11]:
Fat removal: Fats around the stomach or 'love handles' are removed by using a non-surgical, cooling device that uses precisely controlled temperatures to eliminate unwanted fat cells.
Rejuvenation of aging skin: Aging skin is treated by a laser to provide illuminated and youthful skin without surgery or anaesthesia.
Skin tightening: Skin is tightened using non-surgical lasers to remove wrinkles.
What kind of challenges do you face as an Aesthetic Doctor?
It may seem like an easy job with such a huge global market for aesthetic treatments, however, aesthetic doctors do face many challenges as well. Some of the challenges that they face include [12]:
Competition/Rivalry: With such huge global demand, the number of aesthetic doctors have also increased, given that it is such a lucrative industry. As such, aesthetic doctors normally have to deal with intense competition against other aesthetic clinics.
Expectations of patients: Sometimes the expectations of patients could be too high due to commercials.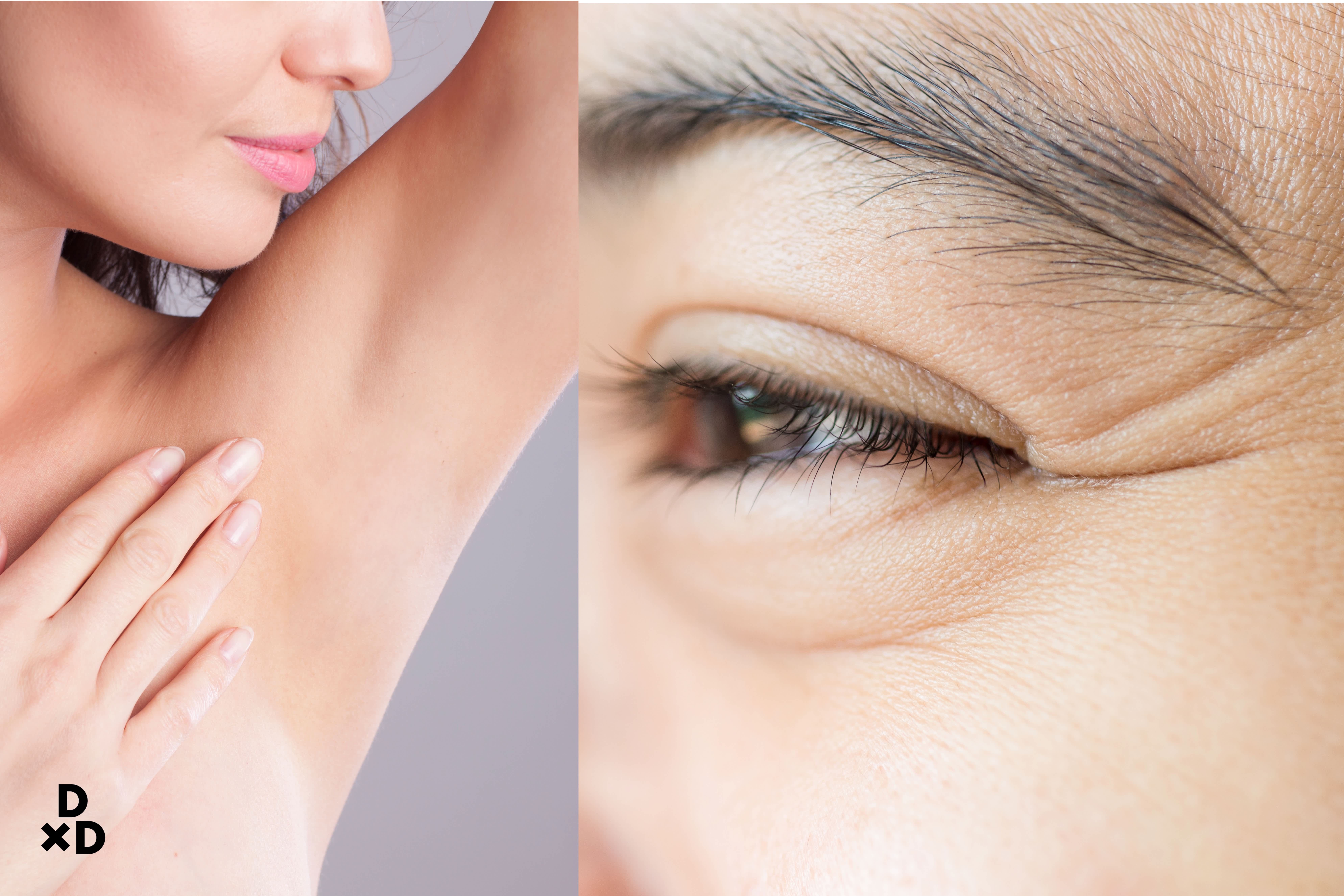 When should you see an Aesthetic Doctor?
There are really no particular signs or symptoms you need to display before you should see an aesthetic doctor. You may visit them if you feel like you want to improve a certain aspect of your body, such as reducing visible, fine wrinkles, or even if you just want to remove unwanted hair through Intense Pulse Light (IPL). However, bear in mind that aesthetic doctors can only perform non-invasive or minimally invasive procedures, so surgeries such as breast implants can not be performed by them.
Treatment and procedures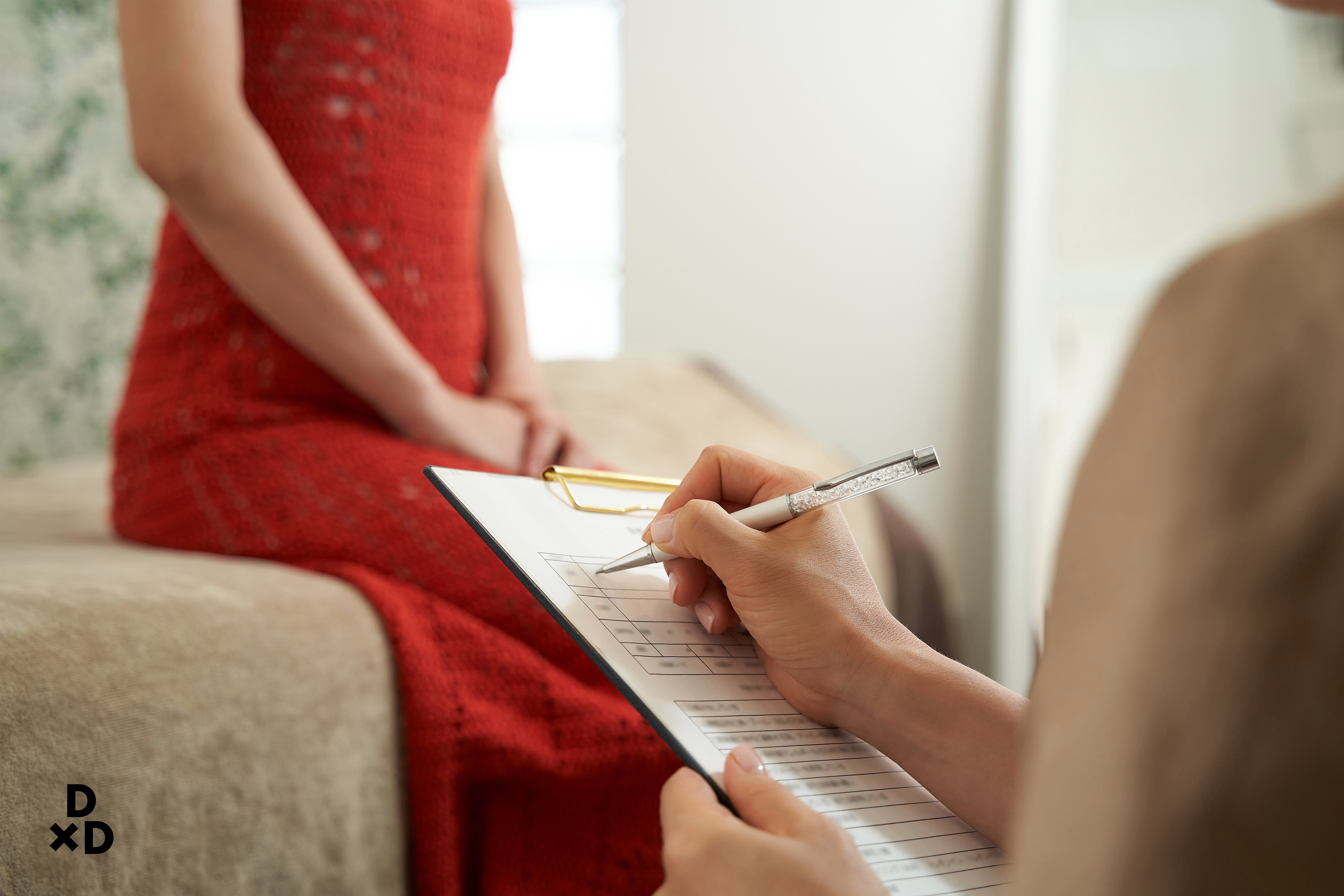 What can I expect during a visit with the Aesthetic Doctor?
When you visit an aesthetic doctor, you can be prepared that your doctor will be asking you a list of questions in order to better understand your concerns and what you want to treat.
Some questions that your doctor may ask in order to get a clearer picture include [13]:
Skincare products that you use
Your daily skincare routine
If there are any procedures that you have done
Health conditions (past and present) including surgeries and dental work
Diet
Comfort level with downtime
If you are pregnant, breastfeeding or trying to conceive
Any special events coming up
Your budget
You can also better prepare yourself for your appointment by coming up with a list of concerns or questions you want to ask the doctor. You can also read brochures or pamphlets regarding the specific treatment you are looking at, so that you get a better idea of what is going to happen during the procedure.
How do I know which Aesthetic Doctor is best for me?
Choosing an aesthetic doctor can be daunting, especially when there are so many choices to choose from. In Singapore, aesthetic practices by doctors are strictly monitored by the SMC and all registered doctors have to abide by strict guidelines set out by the SMC [14].
Here are some factors to consider when choosing an aesthetic doctor to ensure that your needs are best met [15], [16], [17]:
Qualification of the doctor: This is perhaps the most important factor when choosing an aesthetic doctor. In Singapore, all aesthetic doctors have to be accredited by the Singapore Medical Council. This means that they should have the relevant COCs for the procedures they carry out in their clinic.
Experience: The experience of the aesthetic doctor in the field may be able to give you confidence in their expertise and also the results that he will deliver. Details such as whether the aesthetic doctor has had adverse events occur during his procedures can also help you make a decision.
Approachability: The friendliness and service of the aesthetic doctor, as well as his nurses and clinic staff will put you at ease and help calm your nerves before your procedure.
Communication: The aesthetic doctor should be able to communicate effectively with you, as well as listen to your concerns and take your wants into account.
Maintenance of equipment: The clinic and the aesthetic doctor should maintain their equipment well and ensure that it is working perfectly. Equipment should also be kept up to date to ensure that the patients get the best possible treatment process.
Hygiene: The aesthetic doctor and the clinic should be clean and well-maintained to ensure the highest level of hygiene, so the patient can undergo treatment in a safe environment.
Location of clinic: The location of the clinic would play a part in helping you choose your aesthetic doctor, especially if you are planning to undergo a treatment which requires multiple trips.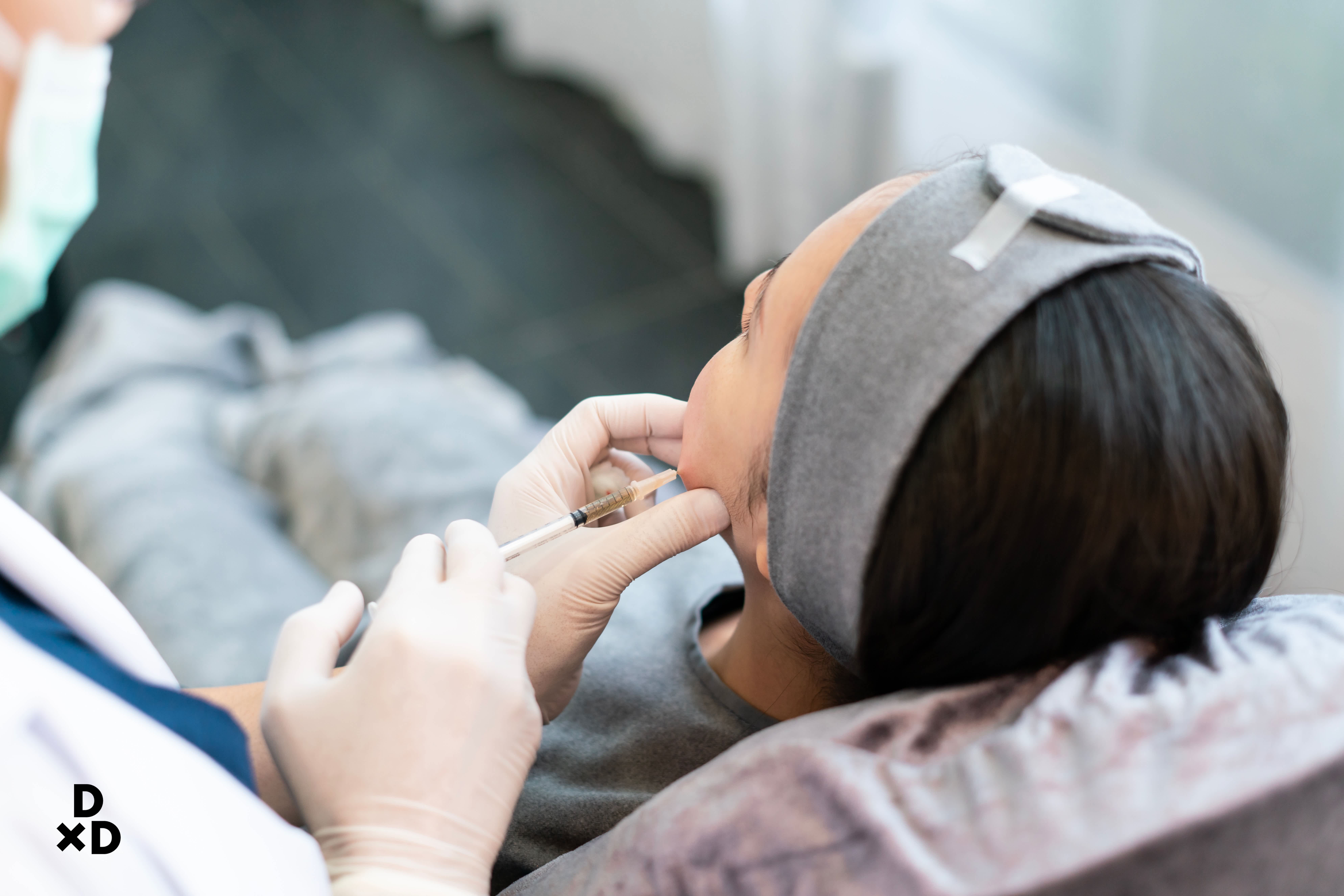 What types of treatment does an Aesthetic Doctor in Singapore provide?
Aesthetic doctors in Singapore are only allowed to perform non-invasive or minimally invasive and certain invasive aesthetic procedures listed in Table 1 of the Guidelines on Aesthetic Practices for Doctors by the SMC [18].
Here are the types of treatment that an aesthetic doctor in Singapore is allowed to provide:
Non-invasive
Chemical or Pressurised Gas/Liquid Peels
Intense Pulsed Light (IPL) - Skin Rejuvenation
Radiofrequency, infra-red, ultrasound and other light-based devices e.g. for skin tightening or skin rejuvenation
Photodynamic Therapy
Photopneumatic Therapy
External Lipolysis (Heat/Cold/Ultrasound)
Minimally-invasive
Botulinum Toxin (Botox) injection
Filler injection (Face, neck and hands only)
Sclerotherapy
Lasers for treating vascular disorders
Lasers for pigmentary disorders
Fractional lasers for skin rejuvenation
Ablative lasers for benign tumours
Invasive
Free fat grafting (body)
Dermabrasion (Mechanical)
Do remember that the aesthetic doctors have to notify the SMC if they intend to carry out any aesthetic procedures in their clinic, so not all clinics offer the same services.
How much do Aesthetic treatments cost in Singapore?
Aesthetic treatments have a wide range, as it depends on the type of treatment you are doing, the body area you are treating, the equipment used (machines or injectables), the brand of equipment used as well as the clinic you are visiting.
Here are the costs of some of the more popular aesthetic treatments in Singapore:
As a general rule of thumb, aesthetic treatments are not Medisave claimable. This is because Medisave does not cover cosmetic surgeries, and is mainly for medical treatments [24]. For example, ptosis, or droopy eyelids, it can be treated with fillers. However, it depends on the severity of the condition, and also has to be certified as a true medical reason first [25].
Are there any common misconceptions you'd like to address?
There are still many misconceptions regarding aesthetic treatments, which makes people reluctant to start aesthetic treatments. We have busted some of these misconceptions for you [26].
Myth: I will only need anti-ageing treatments when I first see signs of ageing.
Fact: Prevention is better than cure. Anti-ageing care often has to start before signs of ageing show. By then, it is often too late to start thinking about anti-ageing.
Myth: Aesthetic treatments make me look unnatural.
Fact: There are products such as "natural" Botox and "natural" fillers to help maintain a more natural look while looking youthful and fresh. This is due to a greater number of people going for a more natural look these days.
Myth: If I stop doing Botox, I will look worse than before.
Fact: If you stop doing Botox, you will simply return to your pre-treatment state when the effects of Botox wear out after about 4 months.
Myth: I should not combine a few treatments into one session.
Fact: You can actually combine a few treatments into a single session, depending on the kind of treatments you are planning to have. For example, you can do Botox injections for crow's feet and forehead lines together with microfiller treatments such as Revitalift Eyes, which lightens dark eye circles. However, for certain treatments, it is better to separate them into different treatment sessions.
Myth: I have a low pain threshold so aesthetic treatments are out for me.
Fact: Due to advancements in technology, many aesthetic treatments are less painful and more comfortable. Numbing creams are also applied before the treatment to numb the area and dull the pain.
---
Read also: Are You Using Sunscreen Correctly? An Aesthetic Doctor Shares Her Best Advice
---
Summary
Appearance is one factor that is constantly on our minds, and everyone wants to look his or her best. These days, it is indeed easier to seek treatment to fix our "blemishes". With technological advancements, these treatments are usually comfortable and the results are better. We hope that this article has shed light on aesthetic doctors and the treatments that are available.
---
You may read more about the topic of Aesthetic Medicine here. We have a variety of articles and questions that will appeal to you.