Introduction
A set of pearly whites make a world of a difference — not just in terms of oral hygiene, but also a perfect smile. Smiling can, in fact, help to improve your mood and confidence. Unfortunately, not everyone is naturally endowed with a perfectly set of teeth — so we turn to braces to help correct our teeth for a nicer, well-aligned smile. Braces have been used traditionally (and are still being used widely today) to rectify orthodontic problems.
That being said, braces don't always look great while they're on. Thankfully, advancements in technology have brought about clear aligners that are nearly invisible. Clear aligners are considered the aesthetic alternative to traditional metal wired braces, as they are typically removable and are nearly invisible.
---
Also read: What is the difference between braces and clear aligners?
---
These aligners work in a similar way as traditional metal wired braces by pushing on the key spots of your teeth to help gradually shift your teeth into new positions.
Reveal Clear Aligners (formerly known as SLX Clear Aligners) are a type of clear aligners that help rid the need for braces and provide an almost invisible and hassle-free solution to your orthodontic issues.
---
Also read: The Ultimate Guide to Clear Aligners in Singapore (2021)
---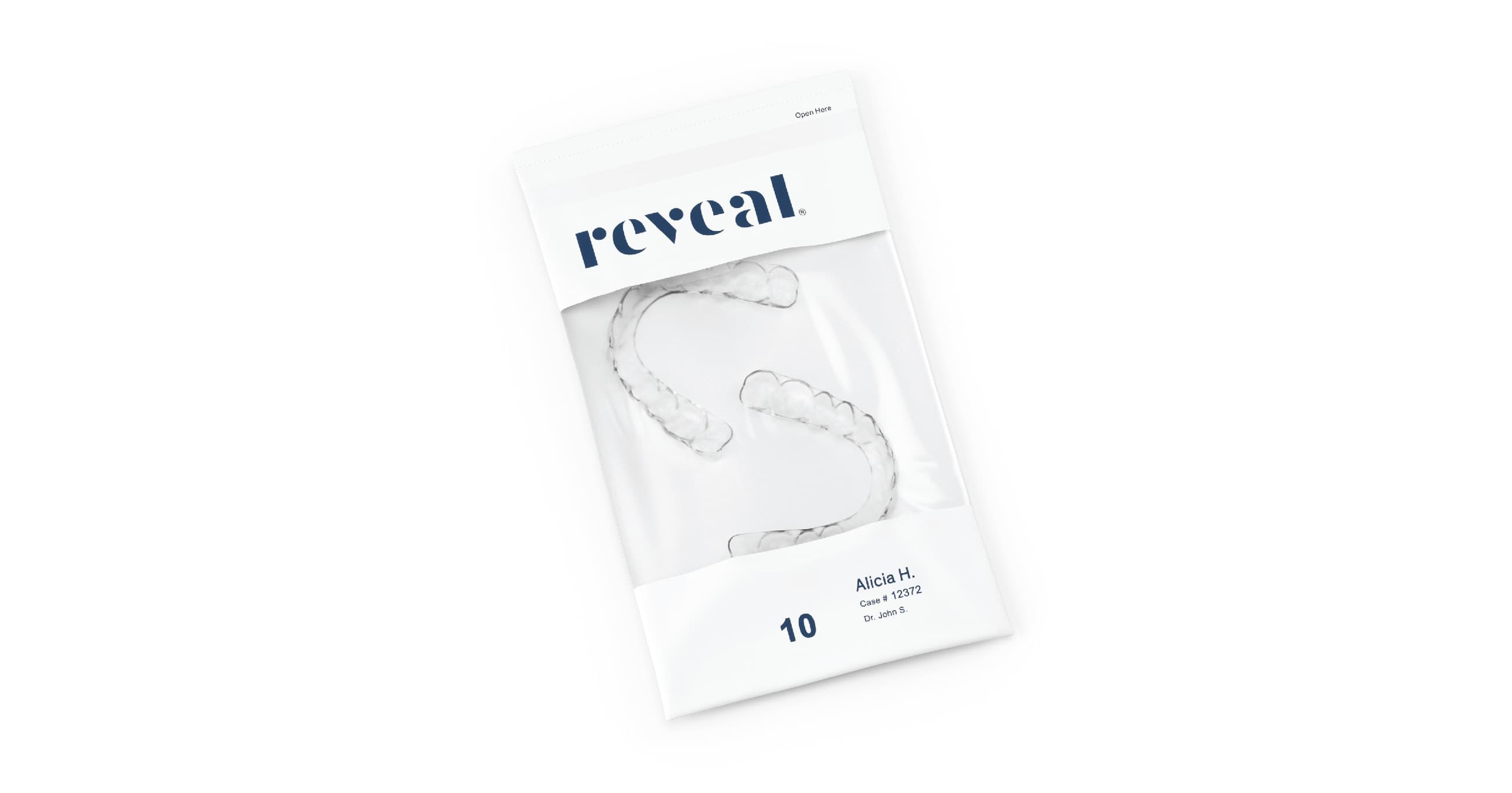 What are Reveal Clear aligners?
Reveal Clear Aligners are from leading orthodontics company, Henry Schein — American distributor of medical and dental supplies with 89 years of experience in 31 countries. With years of experience, you can be assured that Reveal aligners can be trusted and will be there for you throughout the entire treatment process.
The advantages that Reveal Clear Aligners have over other aligners include better clarity, stain-resistance and lesser attachments required on the teeth.
How do they work?
Reveal Clear Aligners work by applying gentle and constant pressure, which results in tooth movement in the right position. Reveal aligners must be worn all day and night for at least 22 hours, except for eating, brushing and flossing. This ensures that your teeth move into your desired alignment, else it might take longer and increase the length of your overall treatment time.
All aligner trays are custom-made at the Henry Schein Orthodontics laboratory for every patient, based on the shape and position of your teeth. Don't worry because changes in your next alignment trays are done in small increments, so all you will really feel is some discomfort and pressure. Another plus point is that they are comfortable, removable and easy to clean.
---
Also read: How do teeth aligners cause teeth movement?
---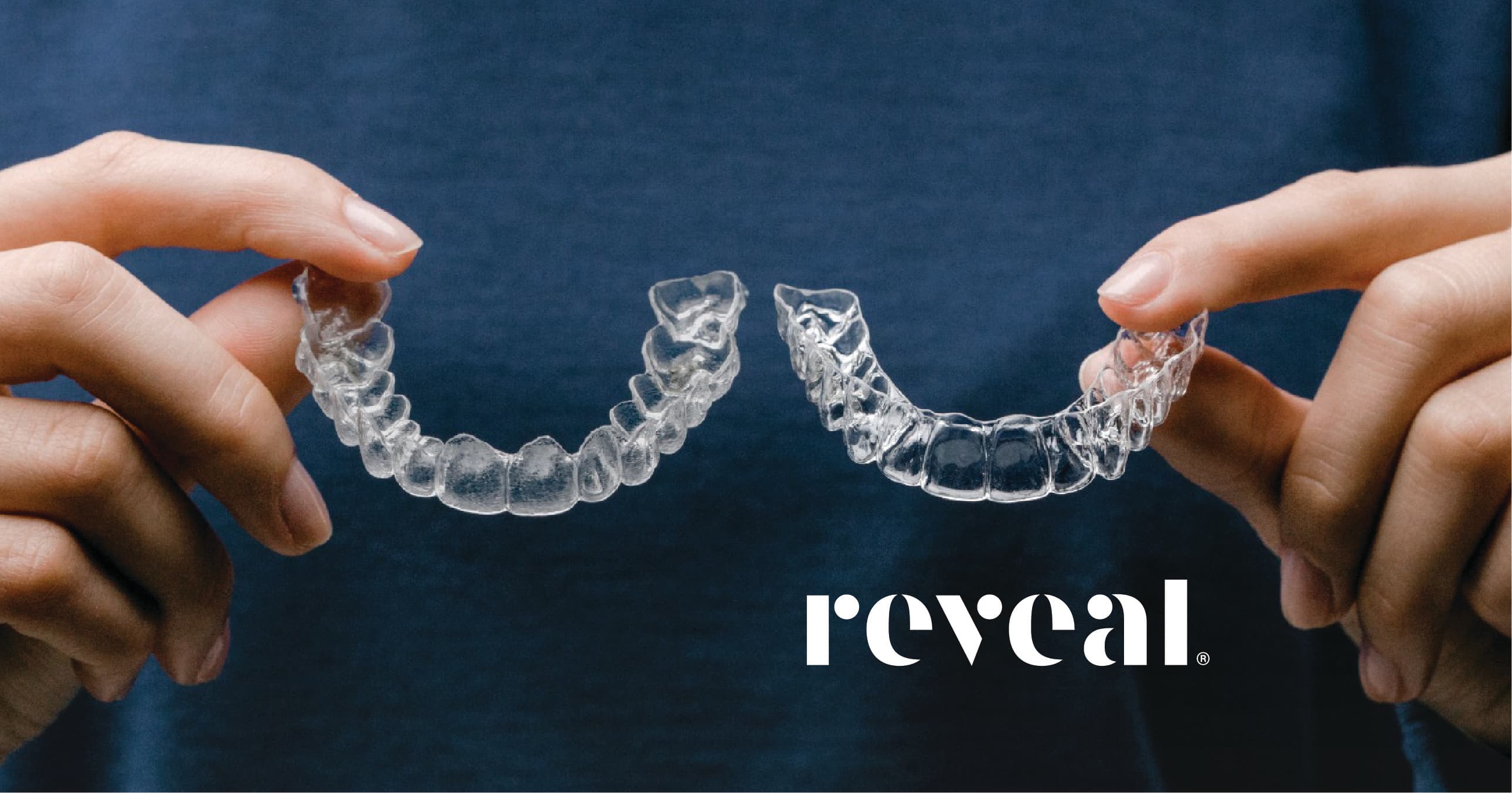 What makes Reveal Clear Aligners different from other clear aligners?
We keep our adult teeth with us for more than 40 years, and it is only right that we want the best for them. Understandably, choosing the right clear aligners to correct our teeth alignment and improve our smiles is a big decision and, with so many clear aligner options on the market, it could be a daunting one. Some notable benefits of Reveal Clear Aligners are:
Clearer aligners
Reveal's manufacturing process is unlike any other aligner brand out there. Instead of 3D printing - a common method used by most aligner brands - Reveal utilizes only one, high-quality mould of your teeth to create the rest of your aligners.
This process ensures a precision fit and smooth, clear aligners with no cloudiness or visible lines - a common feature of many aligner brands.
Save the Earth
Since only one high-quality mould is used to fabricate your aligners (unlike 3D printing which creates excess plastic moulds for every stage of your aligner), choosing Reveal means a positive step for our planet.
No discolouration or yellowing
Many woes of aligner patients include discolouration or yellowing. Usually, patients have to remove their aligners before consuming coloured beverages, such as coffee or tea. Fortunately, this is not a problem with Reveal Clear Aligners, which have a remarkably low risk of staining.
While Reveal does not recommend consuming coloured drinks with aligners on (in case you stain your own teeth), you can definitely do so if you're in a situation where it is inappropriate or unsightly to remove your aligners — like on a date or important business meeting and there's no bathroom available!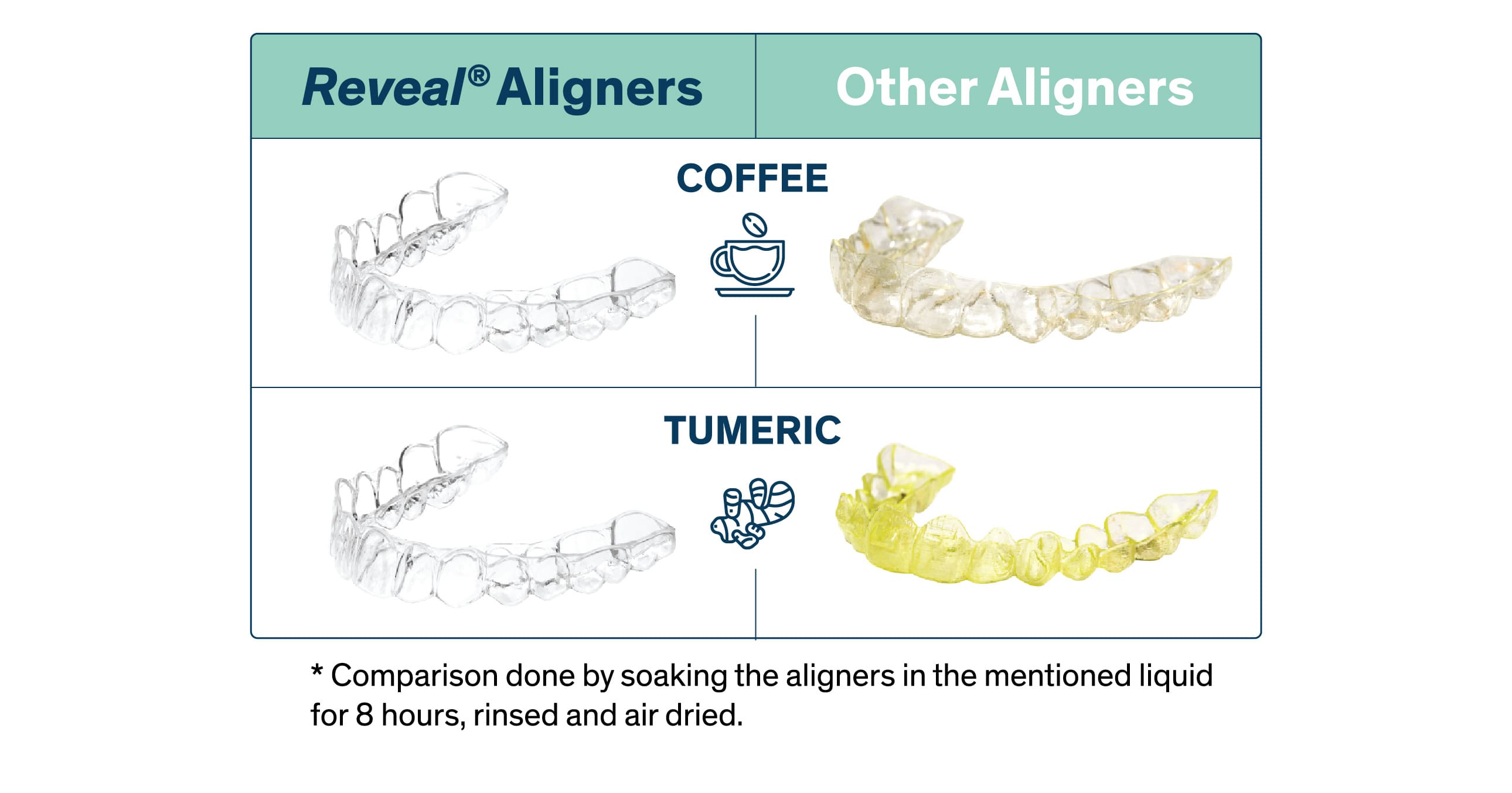 Less attachments needed
Unlike other clear aligners, it boasts exceptional tooth-fit control as well as optimised trim heights. This makes them more comfortable to wear, and also reduces your time at the dentist to put them on.
Due to the exceptional fit, fewer attachments are needed as well. Attachments are tiny, tooth-coloured bumps that are bonded to the teeth using dental composites. These attachments are placed at precise locations to allow the aligners to grip on to the teeth to guide them to their new locations. [1]
These attachments are visible, can stain, and can be considered unsightly. With Reveal Clear Aligners, it makes your alignment journey more comfortable and aesthetic.
Treats a variety of misalignments
Reveal Clear Aligners is a comprehensive aligner solution that not only helps straighten the front of your teeth but can be tailored to treat a vast variety of misalignments and orthodontic issues, including:
Overjet: where the front teeth protrude outward
Crowded teeth: where there is not enough space for the adult dentition to grow into alignment
Teeth spacing: where there are gaps between your teeth
Midline shift: where the line between your two upper front teeth and two lower front teeth do not align. Ideally, dental midline should coincide with the facial midline.
Edge-to-edge bite: where your front teeth bite together exactly on the edges
Open bite: where your upper and lower teeth do not touch when you bite down.
Crossbite: where one or more of your lower teeth overlap the front outer surface of your upper teeth
Deep bite: where the upper front teeth mostly or entirely cover the lower front teeth
---
Also read: Understanding Dental Bites: Singapore Orthodontist Gives You Something to Chew On to understand the 3 different types of dental bites (cross bite, open bite, deep bite).
---
Specialised treatment plans
Perhaps, one of the best parts about Reveal Clear Aligners is that it also covers patients with a 3-year assurance plan, in case you require more sets of aligners or if your teeth shift after treatment. Taking a no one-size-fits-all approach, treatment plans are generated digitally and reviewed by lab technicians to ensure that all teeth movements are physically possible, making the treatment process more personalised and trusted.
Who is most suitable for Reveal Clear Aligners?
Reveal Clear Aligners are suitable for teens and adults who want to enhance their appearance by straightening their teeth. The aligners can help to correct all types of misalignments such as overjet, gaps between teeth, crossbites and crowded teeth.
However, we strongly recommend that you speak to a dental professional if you are interested in wearing clear aligners, to confirm your candidacy for clear aligners. This is for the dentist to ensure that you are healthy and well before the start of your treatment, or if you require any treatment prior to the start of your treatment.
---
Also read: What do dentists look for in a clear aligner brand?
---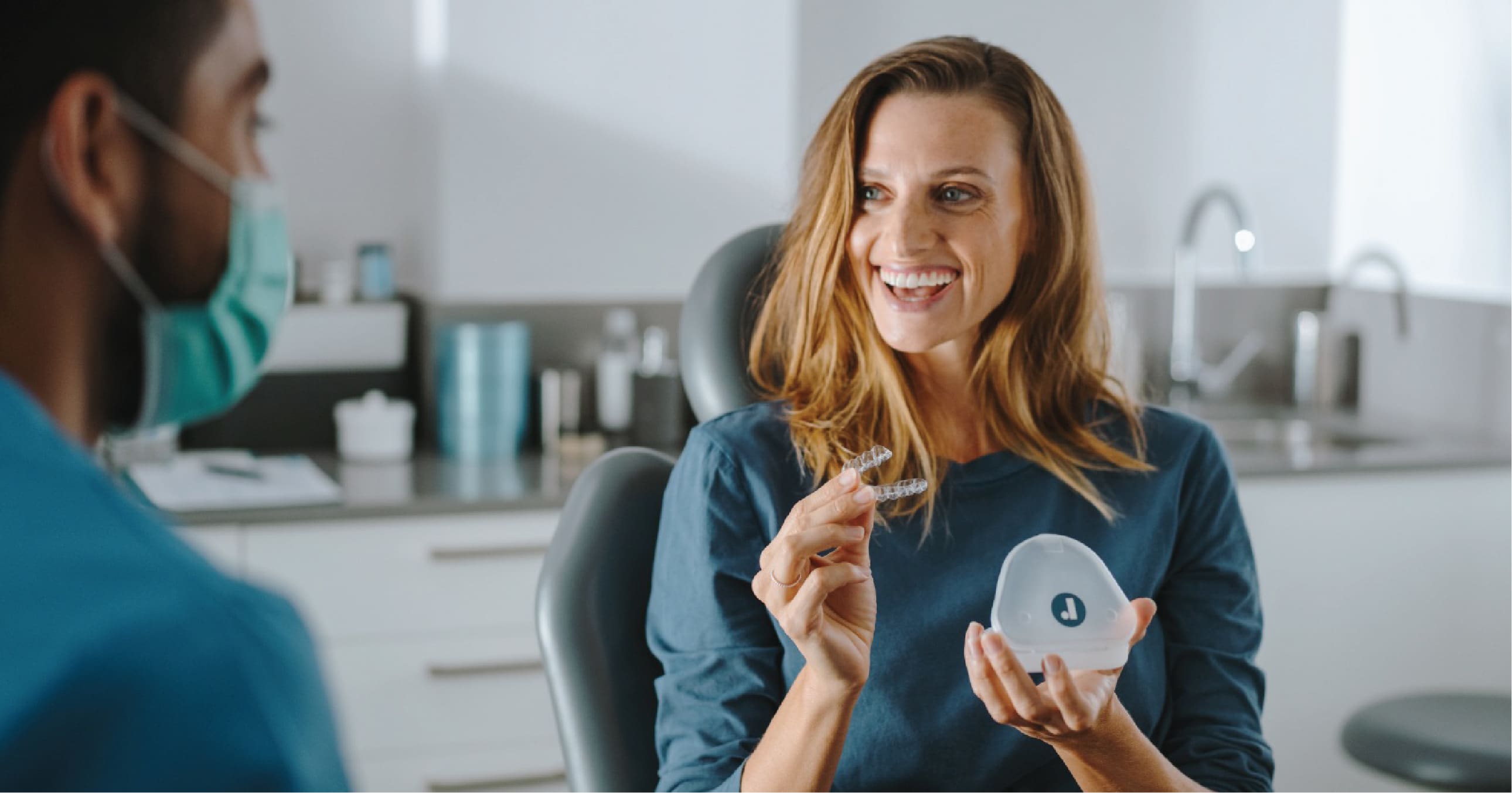 What can I expect during my first consultation at the dentist's office?
Your Reveal Clear Aligners journey starts with a comprehensive oral exam to confirm candidacy for the aligners. The dentist will give you a complete exam, including taking X-rays and impressions with your teeth using an impression material or a digital scanner. Ensuring suitability rules out the possibility of damage to your teeth.
Your dentist will then review your treatment plans with you, including informing you about the number of aligners you require. Each set of aligners you get is a unique model of the teeth that helps push your teeth positions into your desired end results. [2]
It is important to undergo routine check-ups with your dentist to ensure that your treatment is going well and that your oral health is maintained.
---
Also read: The Ultimate Guide To Seeing A Dentist In Singapore (2021)
---
What can I expect during treatment?
Your Reveal aligners will be manufactured according to your personalised treatment plan. Once ready, your doctor will call you back in to check the fit of your aligners, review how to use and care for your aligners, as well as set up an appointment schedule for your progress checks to ensure that the result is satisfactory.
Some important information to note include:
You should start wearing your aligners as soon as you get them.
Each tray should be worn for 10 - 14 days before moving on to the next.
You should wear your aligners for 22 hours a day. You may remove the trays while eating, brushing your teeth and flossing.
You should visit your doctor every 6-8 weeks in order for him/her to check your progress and if you are able to move on to your next tray.
It is normal to feel some discomfort and tightness for a couple of days after you switch to a new tray.
In case of loss, damage or breakage, please call your dentist immediately.
---
Also read: What are the treatment procedure differences between braces and aligners?
---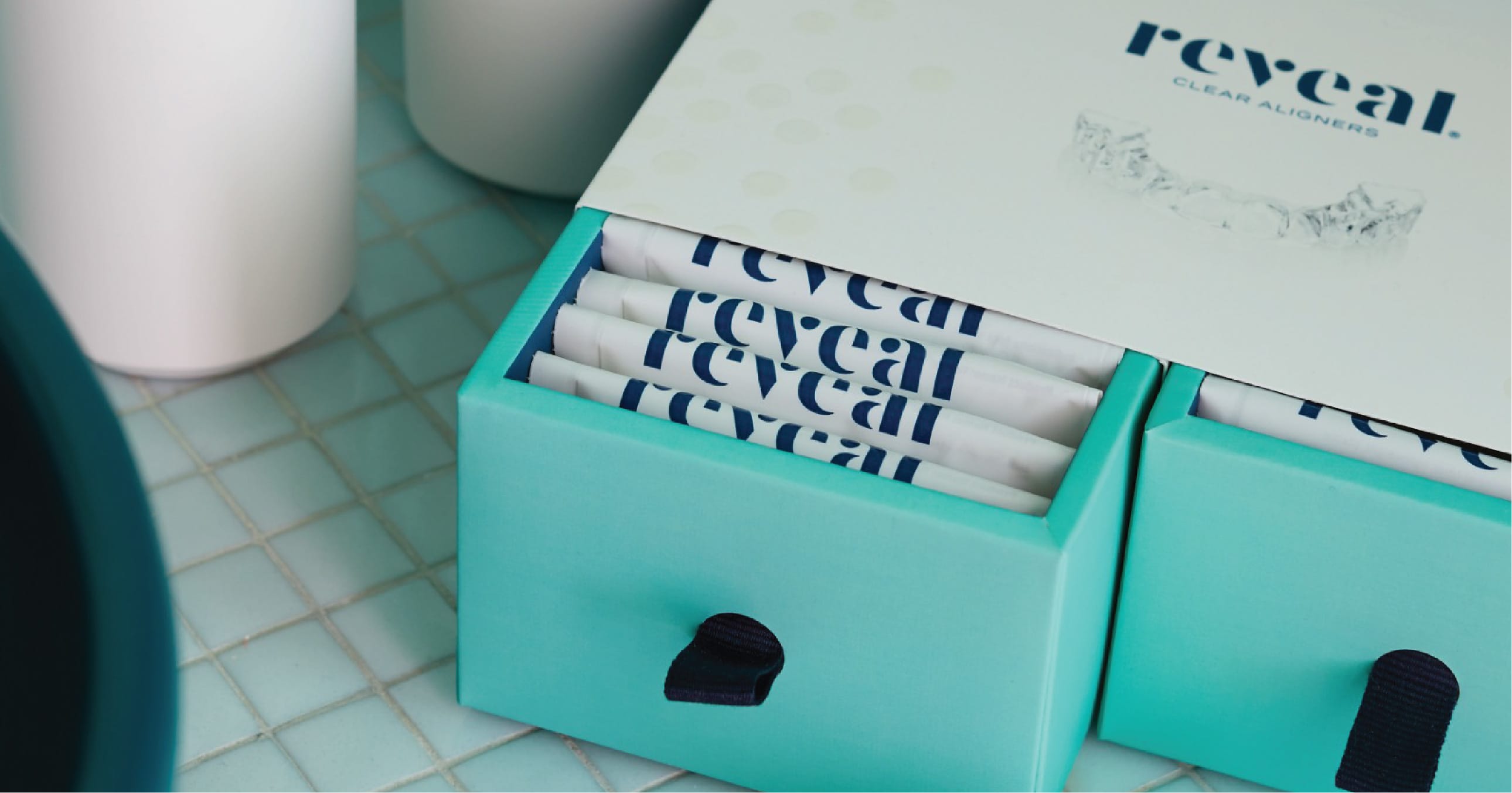 What can I do/not do during treatment?
Do's:
Always brush your teeth after every meal before inserting your aligners back into position in order to avoid staining.
Do wash your aligners with lukewarm water and avoid cleaning it with abrasive brushes.
Always wash your hands thoroughly with soap and water before handling your aligners.
Handle only one aligner at a time.
Keep out of reach of children and pets.
Don'ts:
Don't chew on gum or drink hot liquid while wearing aligners.
How long will treatment usually take?
Treatment time varies from patient to patient as it depends on the complexity of the case and how fast your teeth can move. Every case is unique, hence, the aligners are custom made and tailored to your teeth. In general, most moderate cases take about a 1 and a half years to complete (case by case basis).
What are the costs of Reveal Clear Aligners in Singapore?
The cost of the Reveal Clear Aligners range between $4,000 - $6,500, depending on the complexity of your case, making it a more cost-effective option.
You may have orthodontic benefits that apply towards a treatment like Reveal. You may check more with your insurance company or ask your dentist about your coverage benefits. Otherwise, most dental clinics offer an in-house financing system to help their patients. You may ask your dentist about this as well.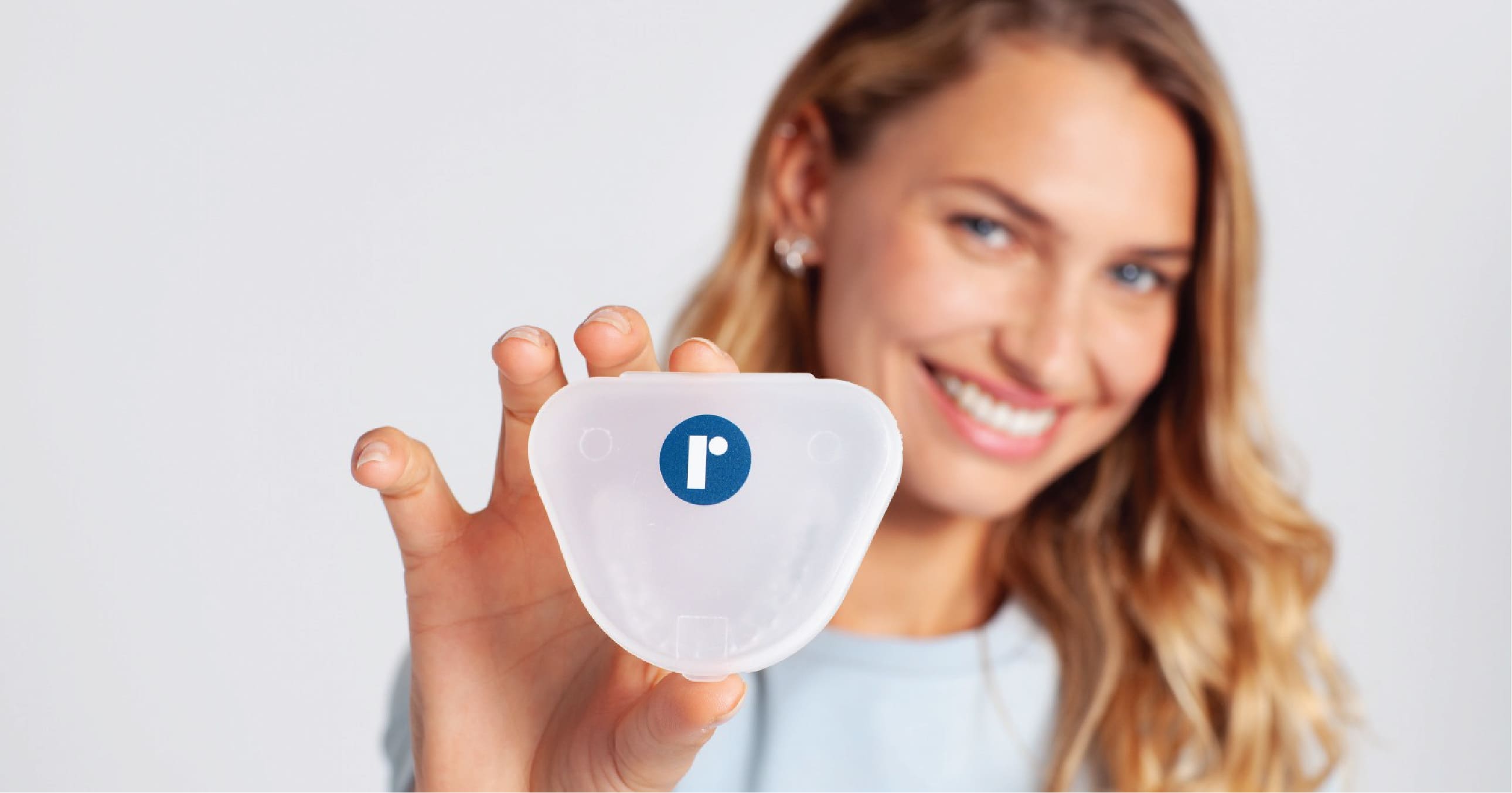 What can I expect post-treatment?
Post-treatment care is important as you want to ensure that your money is well-spent and the effects of your alignment treatment lasts.
Here are some tips you can follow:
You should remember to wear your retainers (included in your treatment) after you are done with your treatment to prevent relapses caused by your teeth moving and spoiling your smile.
You may want to avoid certain foods which are hard or crunchy as your teeth may be a little sensitive post-treatment.
You should continue practising good oral hygiene such as brushing and flossing regularly.
Don't forget your regular appointments with your dentist!
Summary
With so many clear aligners on the market, choosing the right one may be overwhelming, and hopefully, this article helped you in your decision. Reveal Clear Aligners are a viable, discreet and cost-effective option to consider. It is always important to discuss both your desires and concerns with your doctor in order to discern the best treatment option for you.
It is an easy and aesthetically pleasing way to correct your teeth positions and achieve your desired smile.
---
If you are looking for an effective clear aligner brand for your next teeth alignment treatment, do check out Reveal Clear Aligners here.
---