What is profhilo?
Age is just a number — but it seems to be harder to remind yourself of this as ageing gets more obvious. From the moment everything sags, to the wrinkles and crow's feet that start to show up on our face.
As such, many have turned to aesthetic treatments to help reduce these ageing lines and maintain our visible youth. In fact, the popularity of aesthetic treatments such as Botox is so huge that the market is valued at US$4.7 billion in the United States! [1]
With advancements in technology, aesthetic treatments are constantly being improved and have become increasingly available on the market. Profhilo is one of the latest, up-and-coming anti-ageing treatments available.
Manufactured by IBSA Farmaceutici, an Italian company, Profhilo is the first BDDE-free, bio-remodelling injectable skincare, containing high concentrations of hyaluronic acid (HA). It is not a filler, not a skin booster, not a pure biostimulator, but another leap forward in the realm of aesthetic medicine.
---
Read also: What is the difference between dermal fillers and hyaluronic acid fillers?
---
What is it used for?
Profhilo is an injection treatment mainly used for treating early skin ageing, such as skin dryness and loss of skin elasticity, due to the decrease in HA. It can also be used to treat tired and dull-looking skin.
The main treatment areas for Profhilo are at the face and neck. Profhilo can also be used on other areas like your hands and arms, although it is typically not recommended by the manufacturer.
How does Profhilo work?
As our skin ages, there is a decrease in the concentration of HA, collagen and elastin in our bodies.[2] This leads to the common skin ageing symptoms that we see, such as dry skin, wrinkles and skin drooping.
Profhilo is a revolutionary injectable hyaluronic acid product that is manufactured using a special process, where the high and low molecular weight HA are cross-linked. Because of its hybrid complexes, it functions differently from dermal fillers or skin boosters — stimulating collagen and elastin in the skin.
It also has one of the highest concentrations of HA (about 64mg/2ml) in the market. The manufacture of Profhilo uses a proprietary method, the NAHYCO Hybrid Technology, which forms hybrid complexes by treating HA with low and high molecular weight with heat.
These lead to improvement of the skin quality through hydration of the skin, production of a skin-tightening effect and making them more resistant to enzymatic breakdown. [3] The stimulation of elastin and 4 types of collagen production also produces the secondary effect of skin tightening, which can reduce the effects of ageing such as fine lines and wrinkles and lacklustre skin.
Due to the hydrophilic (water-loving) property of HA, it holds water in your skin, creating a luminous effect for those with tired and dull-looking skin.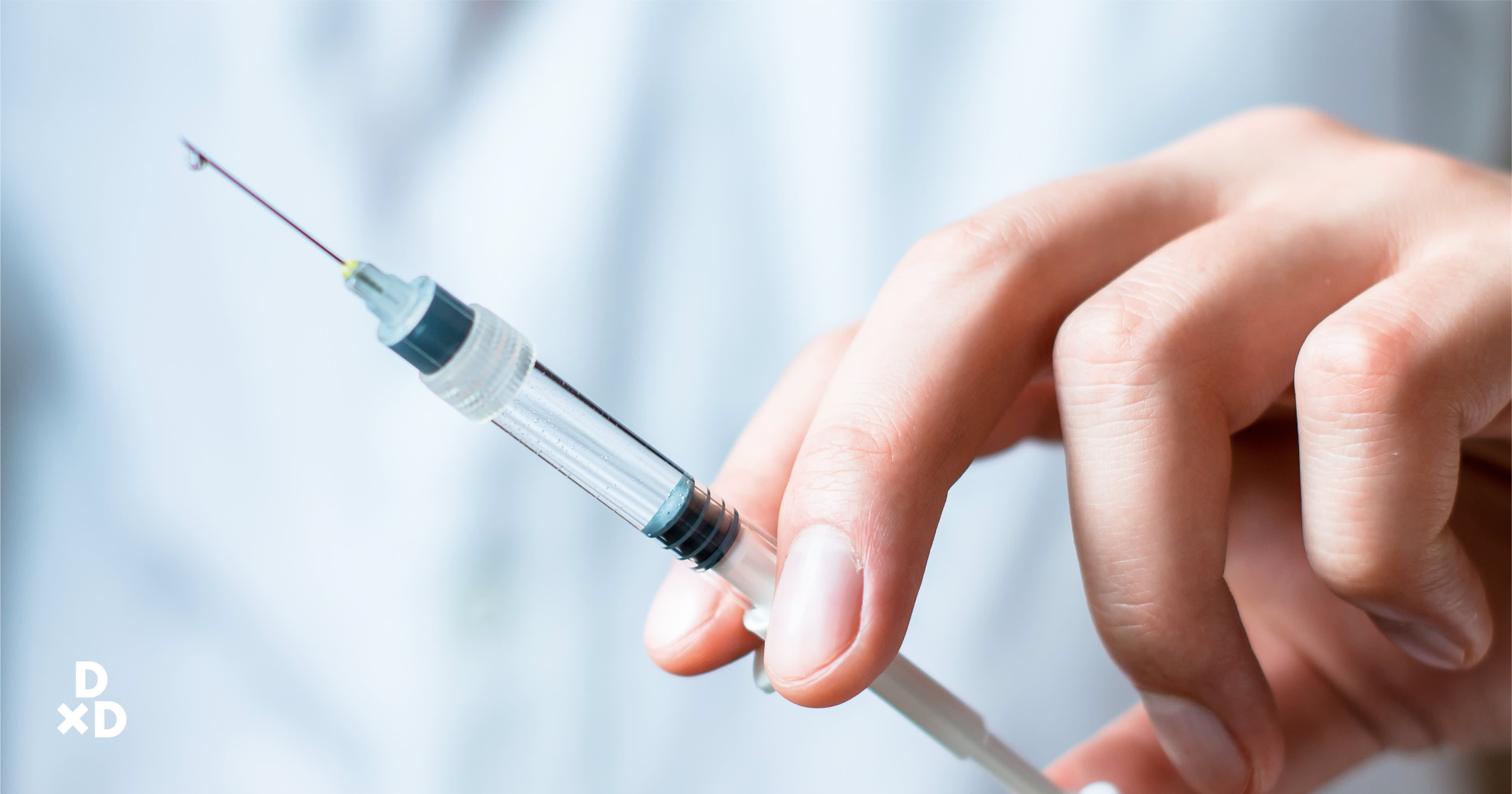 What's the difference between Profhilo and botox?
Profhilo and botox are completely different from each other.
Made from the Botulinum toxin, Botox is a neurotoxin that targets the nervous system and disrupts nerve signalling processes that stimulate muscle contractions, causing temporary muscle paralysis. Botulinum toxin is very dangerous, with scientists estimating that 1 gram of the toxin in crystalline form can kill 1 million people. [4] During cosmetic procedures, Botox injections contain very small doses of Botulinum toxin to help reduce wrinkles.
On the other hand, Profhilo is not a neurotoxin and does not affect the muscles in any way. It basically works by stimulating collagen and elastin production in the body due to the high hyaluronic acid concentration, which creates the "lifting" and "hydrating" effect that reduces wrinkles and makes us look more youthful.
How would I know which would be best for me?
Unfortunately, the different aesthetic treatments cannot be compared as each serves a different purpose, and come with their own set of advantages and disadvantages.
It depends largely on your concerns and the kind of improvements you would like to see. Speaking to your aesthetic doctor about both your desires and concerns would help them better craft a treatment plan that would best suit your needs.
---
Read also: What is the difference between Profhilo and Botox or fillers?
---
What are the benefits of Profhilo?
Longevity of results
The use of Profhilo offers visible results for a longer period of time compared to other biorevitalisation products. This is because the formation of high-HA (H-HA) and low-HA (L-HA) hybrid complexes in Profhilo are very stable against natural hyaluronidase digestion, ensuring long-lasting release. [5]
Greater patient comfort
L-HA in Profhilo is biocompatible since its slow release from HA hybrid complexes in Profhilo ensures that it does not trigger any inflammatory pathways in our body. Using Profhilo provides comfort to the patient during and after treatment and provides hydration to the skin.
Improvement of skin quality and hydration
The stable hybrid complex in profhilo contains an increased expression of type I and type III collagen in fibroblasts, as well as type IV and VII collagen in keratinocytes. This can lead to improved skin quality and hydration in both the dermis and epidermis, contributing to a more youthful appearance.
---
Read also: Can skincare products with hylaluronic acid (HA) be used as a substitute for HA fillers or HA skin boosters?
---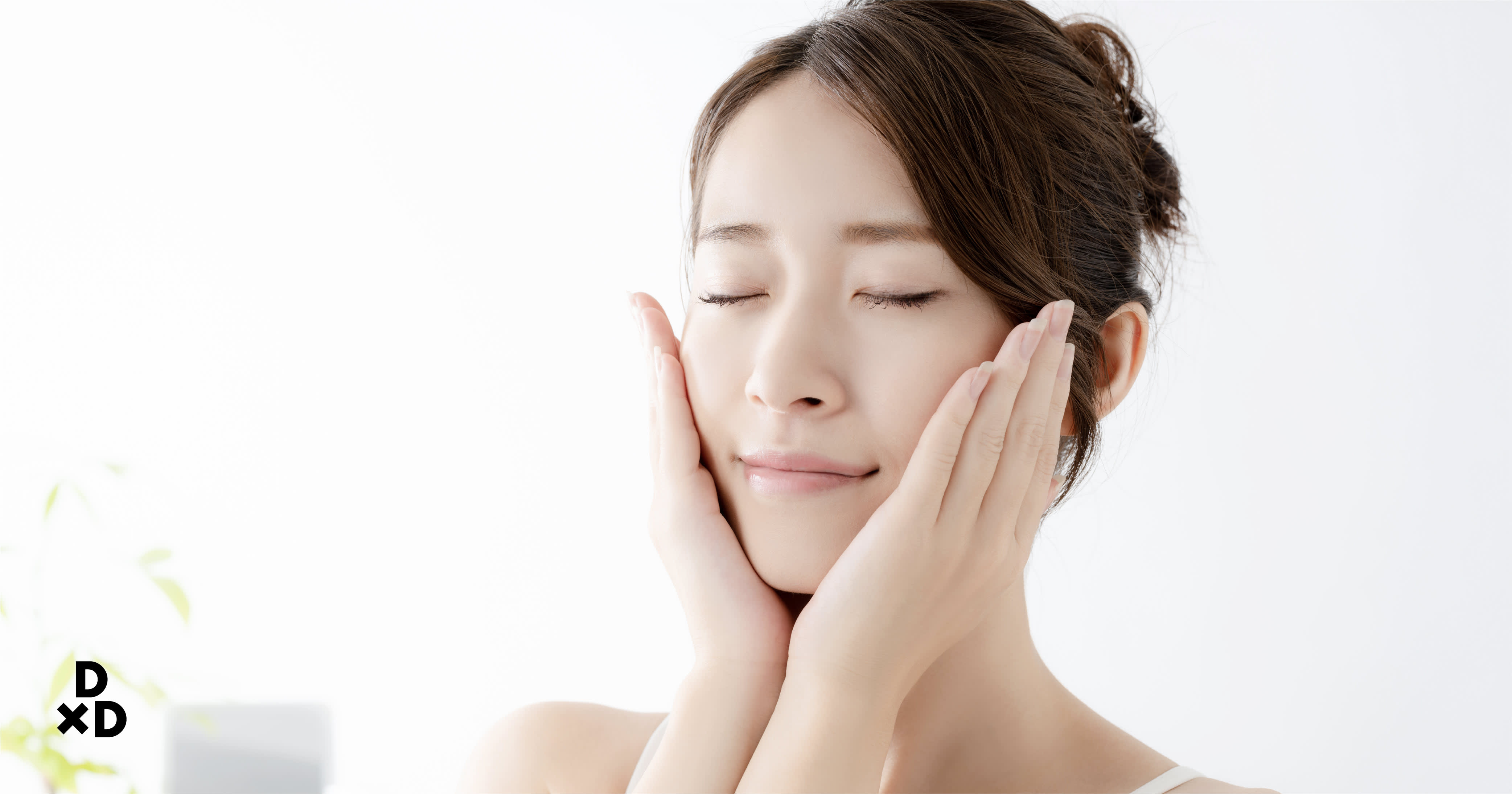 What is Profhilo's success rate?
Profhilo generally has very high patient satisfaction rates due primarily to it being a fast and effective treatment with minimal pain and downtime.
The treatment has been shown to result in a 20% increase in skin hydration [6] and a 12 times increase of collagen and elastin in the skin. In addition, it is 8 times more lasting in the skin compared to regular non cross-linked hyaluronic acid. [7]
Who is Profhilo most suitable for?
Profhilo is typically suitable for all, since HA, which is the main component of Profhilo, is naturally present in the body. As such, you would rarely develop an allergic reaction to Profhilo.
Those who may have had an allergic reaction towards other HA filler injections in the past may not necessarily have an allergic reaction to Profhilo. This is because the allergy caused by HA filler injections may be due to the chemicals used in binding to the crosslinker BDDE, which is present in most bio-aesthetic injectables. However, Profhilo is BDDE- free, hence the binding process is different, making it less likely for an allergic reaction to occur.
Can Profhilo be combined with other treatments?
Yes, it can be combined with botox on the same day.
However, for other aesthetic treatments that require the use of energy-based devices, such as lasers, it is not recommended to do it within the same day as a Profhilo treatment. This is a precautionary measure because the heat transmitted from these devices may compromise the structure of the Profhilo.
As such, it is recommended to do your energy-based device treatment and rest before doing your Profhilo treatment.
---
Read also: When is it safe to get Ellanse fillers after Profhilo and Juvederm fillers?
---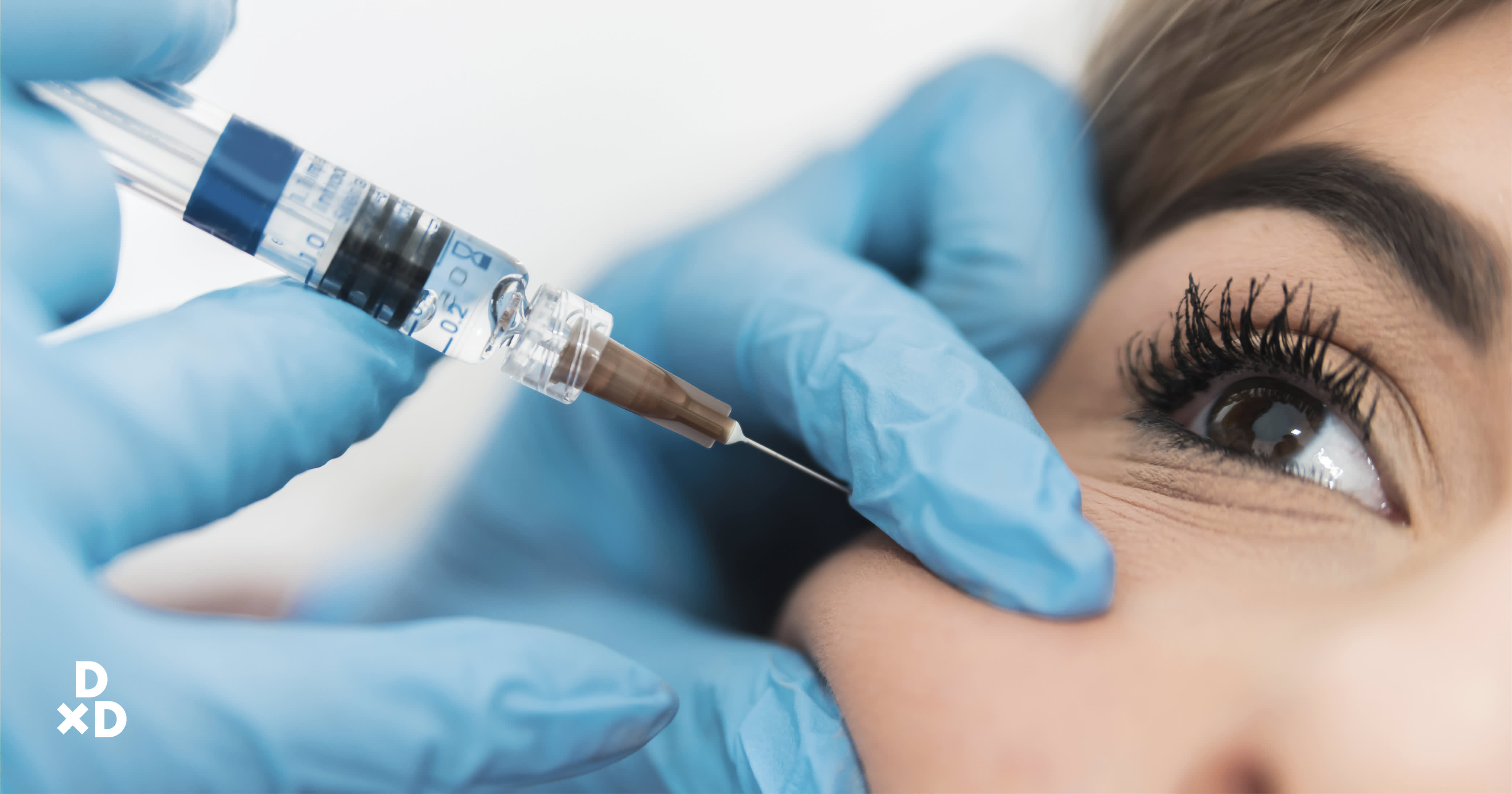 What can I expect during the treatment process?
During the treatment, your doctor will inject Profhilo under the skin's surface at standardised locations, known as the bio aesthetic points (BAP) on your face and neck. These 5 BAP are the zygomatic protrusion, nasal base, tragus, chin and mandibular angle. They are specially mapped out for Profhilo treatment to determine how the treatment would best spread around your facial tissue for the safest and most optimal results. In total, 10 injections will be made. For each injection site, 2cc of Profhilo will be injected under the skin's surface.
10 to 20 minutes before the injection, your doctor will apply some anaesthetic on the BAP to minimise any discomfort you may experience. Each treatment session will take about 30 minutes.
Following the injection, you will observe small elevation on the injection points that resemble mosquito bites. These bumps will typically disappear after 24-48 hours. The Profhilo will diffuse and be absorbed within a 2cm radius around the injection site. Since there will be very little swelling, you can undergo the Profhilo treatment on the same day as your consultation.
How many sessions are recommended?
For Profhilo treatment, it is recommended to undergo a minimum of 2 sessions one month apart. Most people will be able to see the results of smoother and tighter skin about 7-10 days after the injection. The results will stay for about 6-9 months, hence you can repeat your treatment every 6-9 months.
---
Read also: The Ultimate Guide to Seeing an Aesthetic Doctor in Singapore (2021)
---
Is there downtime after a Profhilo injection?
There is hardly any downtime after a Profhilo injection, apart from the small injection wound which is not very visible. In fact, you can do it during your lunch hour and resume work right after. You may, however, feel a small bump when you touch the injection site, but it is not obvious to the human eye.
How long do the effects last?
The effects of Profhilo can last about 6-9 months. You will observe effects such as skin tightening, reduction in fine lines and wrinkles, skin lifting effect and more luminous skin.
Are there any possible side effects?
A possible side effect is a chance of slight bruising, and this depends on the injection technique used by the aesthetic doctor.
Since Profhilo is not mixed with other chemical agents and is made with a naturally occurring product already found in your body, there is a very low chance of you developing an allergic reaction.
To ensure that you do not develop any allergic reactions or inflammation due to the use of imported or parallel products, you can request to scan a unique QR code on the Profhilo packaging during your treatment. Once scanned, the particular box cannot be reused and rescanned. As imported or parallel Profhilo boxes do not come with any unique QR codes, you can be sure that the Profhilo injected into your face and neck is the real deal.
---
Read also: The Ultimate Guide to Filler Complications in Singapore (2021)
---
What aftercare procedures do I have to follow after treatment?
Some aftercare procedures that you can follow after treatment include:
No facial treatments or face massages for about 2 weeks
No energy-based devices for about 2 weeks
No steam baths or saunas where the temperature is very hot
No swimming as you do not want your injection site to be infected by the pool water
Avoid intense sun or UV light exposure for a few days after the treatment
---
Read also: How effective is oral intake of collagen and hyaluronic acid in preventing wrinkles?
---
What are the costs of treatment?
The standard cost of a Profhilo injection starts from $1000-$1400.
This also depends on the area being treated, with larger areas generally requiring more injections.
However, it is important to ensure that the Profhilo administered to you is from an authorised distributor and that your doctor administers the full volume required (2cc). The prices can sometimes differ due to the use of Profhilo from a parallel importer, or because lesser Profhilo is being injected, which may lead to unsatisfactory results.
---
Read also: An Essential List of Effective Aesthetic Treatments & Costs in Singapore (2021)
---
Summary
Profhilo is indeed a leap forward in the realm of aesthetic medicine. It is a unique injectable skincare product unlike Rejuran or a stimulator. For example, Rejuran provides very little hydration but can tackle pores and wrinkles effectively. On the other hand, skin boosters may have high levels of hydration but do not stimulate the production of collagen and elastin as much as Profhilo does.
Hopefully, this guide has helped you with your treatment decision. Ultimately, there is no best product, but only one that would best suit you and your needs. Always remember to communicate both your concerns and desires with your aesthetic doctor to plan out a suitable treatment plan.
---
You can read more about the topic of aesthetic medicine here. We have a variety of articles and questions which will definitely be interesting for you.