About childhood Myopia
Myopia, also known as short-sightedness, is characterised by an ability to only see near objects clearly, while distant objects appear blurred. Unfortunately, Singapore has the highest rate of childhood myopia in the world among kids aged seven to nine, due to genetic disposition or lifestyle practices. [1]
As parents, it's completely natural to worry and want your child to have good vision. Although myopia cannot be cured, it can be prevented from progressing during our children's early years. [2] This can be done through a variety of myopia control treatments.
Can Myopia be prevented from worsening?
The crucial ages of myopia management are between the ages of 6 to 14 years old [2], as this is when myopia progression is most rapid. Treatment can continue up to the age of 20, until the growth of the eyeballs would have already stabilised.
High myopia puts your child at risk of other macular and retinal disorders later in life, such as cataracts, glaucoma, macular degeneration and retinal detachment. This, in turn, would adversely affect your child's quality of life and could even lead to loss of vision.
Thankfully, the worsening of myopia can be prevented and controlled through treatments like atropine eye drops, ortho-k lenses and spectacle lenses.
---
Read also: The Guide to Managing Myopia in Singapore (2021)
---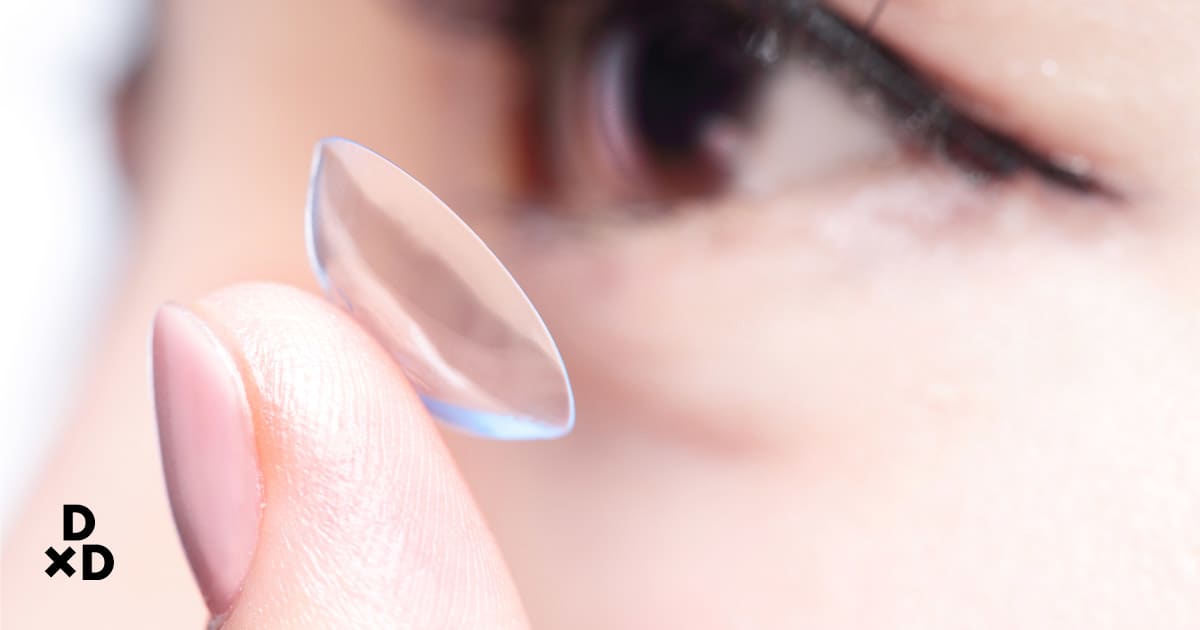 Possible methods of preventing Myopia progression
Atropine eye drops
A common first line of treatment prescribed to control myopia progression — atropine eye drops work by dilating the pupils and paralysing the eye's focusing muscle temporarily. Studies have shown that higher-dose 1% atropine for the treatment of childhood myopia successfully slowed myopia progression by 80% over a two-year period. [3]
However, it is important to note that the right dosage and prescription must be followed strictly in order to prevent adverse side effects such as blurred near vision and increased sensitivity of the eyes to sunlight.
These eye drops are to be prescribed by an eye doctor and a consultation will be required.
Ortho-K contact lenses
Orthokeratology or ortho-k lenses, are specially designed contact lenses meant to temporarily reshape the cornea to temporarily correct myopic vision. These are hard contact lenses that you wear while you sleep. It allows you to see clearly the following day after removing the lenses when you wake up [4].
Your children would generally need a few pairs of lenses to achieve the desired prescription and the contacts will have to be worn every night for the best vision correction. This may be a good option if your children are physically active and often participate in contact sports.
That being said, one of the biggest downsides to ortho-k lenses are the risk of infection, such as microbial or bacterial keratitis, which could lead to serious consequences including permanent vision loss. Therefore, it is paramount that your child maintains good contact lens hygiene consistently, which may be tricky for young children.
Myopia control spectacle lenses or glasses
The most common option for correcting refractive errors are standard single vision spectacle lenses, which help users see distant objects clearly again. They're frequently chosen for being relatively safe and hasslefree to wear — simply slip them on like any pair of eyeglasses!
However, such standard single vision lenses do not slow down the worsening of myopia in the user. [5] Meaning to say, while they can provide clear vision, they do not help address your child's myopia in the long-run. Worryingly, in children, it is often the case that their myopia regularly progresses over time.
With the increased prevalence of myopia globally — but especially in Asia — researchers and optometrists have been zealously exploring more options to help people manage it. [6] One type of myopia control lenses to note is the HOYA MiYOSMART lenses.
These lenses incorporate their patented Defocus Incorporated Multiple Segments (D.I.M.S.) technology to create a myopic defocus effect, which is attributed to the lenses' smooth and honeycomb-like structure.
Importantly, the MiYOSMART lenses with D.I.M.S. technology provides clear vision and curbs myopia progression at the same time — all while looking and feeling like any other normal lens! A two-year clinical research done by Hong Kong Polytechnic University and published in clinical journals found that these lenses slow down myopia progression by 60% on average. [7] [8]
Moreover, HOYA MiYOSMART lenses use polycarbonate 1.59, a high impact resistant material that is safe and durable to use by active children. Tested in the labs, polycarbonate 1.59 passed the high-velocity impact drop ball test. They are light, thin, and bolstered with UV protection, designed for the comfort of the ever-moving child.
These lenses are also easy to wipe, water repellent, and anti-reflective.
For its innovative technology, the HOYA MiYOSMART lenses have won numerous awards in recent times including the 2020 SILMO d'Or (Vision) and Grand Award and Special Gold Medal at the 46th International Exhibition of Inventions of Geneva, Switzerland.
Summary
The eyes are a very important organ and having myopia can be debilitating — greatly affecting our children's quality of life. Therefore, it is important to manage your child's lifestyle habits, like spending more time outdoors, reducing screen time and going for regular eye checkups.
Thankfully, advancements in technology have also made it possible to control myopia during our child's younger years and to prevent it from worsening. Hopefully, this quick read has helped you in choosing the right myopia management method for your child, and to help them achieve better vision.
Brought to you by HOYA Lens. Find out where you can get MiYOSMART in Singapore by looking for the closest HOYA eye care practitioner.
---