Wondering what a Smile Makeover is and how Invisalign treatment plays an important role in getting the smile you want? Join our webinar to learn more about Invisalign treatment and aesthetic dentistry.
Title: Ask us Anything about Invisalign Aligners and Smile Makeover: Getting your 10/10 Smile
Date: 5 November 2021
Time: 8:00pm
Register here: https://bit.ly/3BBJtsP
---
"Invisalign vs braces — what will work best for my situation?"
As an orthodontist that uses Invisalign and braces for my patients (plus personally undergone treatment with both), here are my personal opinions on choosing between Invisalign and braces in Singapore.
What kind of conditions can be treated by Invisalign?
I've provided orthodontic treatment to patients in Singapore since about 2002, and one of the most common questions I get is on the suitability of Invisalign for a particular condition.
In short, Invisalign is an effective solution for teeth alignment issues such as:
Gapped teeth
Crowding
Overbite
Underbite
Open bite and
Crossbite
The suitability also largely depends on your biological variations, and the orthodontist's experience.
Why do I prefer Invisalign over other clear aligner brands in Singapore?
As one of the pioneers in the clear aligner system, Invisalign has 20 years of clinical research and more than 700 patents. They have also accumulated data and experience from over 5 million cases.
All this simply means that Invisalign is a system that has been tested and proven to work! The reliability of the system gives me confidence that patients would be treated according to plan.
Invisalign is also known for constantly seeking a shorter treatment time for patients, as well as to solve more complex types of teeth straightening cases.
That said, you should consult your dentist or orthodontist first! Whether or not you are suitable for Invisalign really depends on your condition.
What's the biggest difference between Invisalign and braces?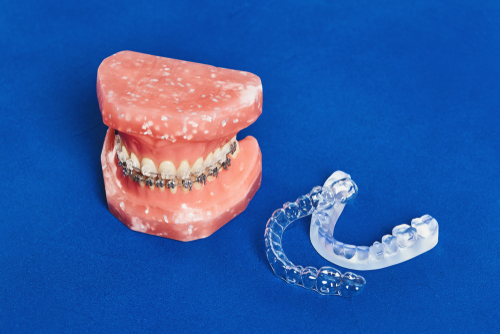 Invisalign
Braces
Material
Patented thermoplastic material called SmartTrack - specifically created for Invisalign
Medical grade stainless steel
Colour
Clear/virtually invisible
Typically silver, with the option to top up for enamel-coloured braces (ceramic)
Comfort
Very comfortable as the aligners do not impinge on the gums
Less comfortable due to metal wires causing mild irritation to the inner cheeks and lips, though most patients do get used to it eventually
In my opinion, the main difference between Invisalign and braces is the type of material used to straighten your teeth, which directly affects the colour and comfort of the appliance.
Invisalign uses a series of custom-made clear/virtually invisible plastic aligners (a patented thermoplastic material called SmartTrack), while braces use metal (stainless steel) brackets and wires.
The thermoplastic material used by Invisalign allows the aligners to be virtually invisible and comfortable to wear as it does not irritate your gums and inner cheeks.
On the other hand, metal braces generally look more obvious and feel less comfortable due to the metal wires causing abrasion against the gums and inner cheeks. Nonetheless, most patients are able to adapt quickly to them.
What are the main advantages of Invisalign?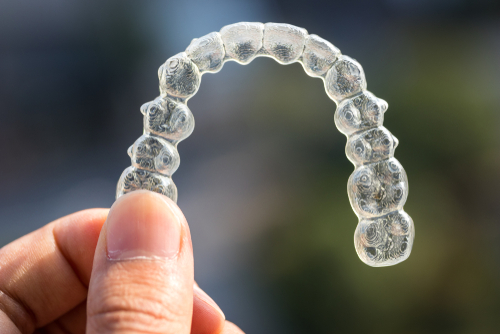 1. Invisalign is just like contact lenses for your teeth!
One of the biggest advantages is that these aligners are virtually invisible. They are suitable for anyone who would like to realign their teeth discreetly.
2. Minimal disruption to your day-to-day activities.
The aligners are easily removable for eating and cleaning (toothbrushing and flossing). This allows you to eat all your favourite foods without any restrictions, and play sports as per normal.
You can also take the aligners out whenever necessary (eg. for a photoshoot, or on your wedding day).
3. Less frequent reviews required.
Invisalign patients don't need to visit their orthodontist as often, and make fewer emergency appointments as compared to braces.
Invisalign vs braces: which will work best for you?
Each treatment has its pros and cons as everyone has different needs. Hence, it is important to discuss them with your orthodontist so that he/she can advise you accordingly.
Here are 2 main considerations that should help you decide:
1. Discipline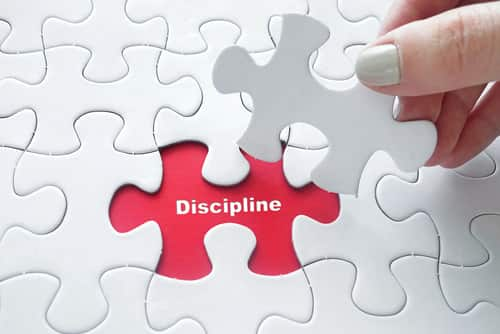 In order for Invisalign to work most effectively within the treatment timeframe, you will need to be committed to wearing the aligners for at least 20 hours a day.
The active aligners are usually changed every 2 weeks. In the event of any reduced hours of daily wear (such as long meals), you need to compensate with an extra 1 or 2 days of extended aligner wear before switching over to the next set. This does inevitably increase your treatment duration.
If you find it hard to commit to wearing them as prescribed, traditional braces will be a better option for you.
Remember, Invisalign aligners are removable. As long as they are not worn, not only will there be no prescribed dental movements, the movements obtained up till that stage might even regress and move backwards.
I have had patients who only managed to complete their Invisalign treatment after 3 to 4 years due to the lack of discipline in wearing their aligners.
2. Cost
The cost of Invisalign treatment could be up to 30 - 50% higher than treatment with traditional metal braces (with the exception of lingual braces).
Therefore, your lifestyle is also a factor of consideration when deciding which is more suitable for you.
For most teenagers who are still schooling, braces is the more common, economical option. On the other hand, working adults tend to opt for Invisalign or ceramic braces.
If you are thinking of Invisalign, it might be best to ask for quotes from a few clinics to compare!
What will your Invisalign journey be like in Singapore?
1. Your first consultation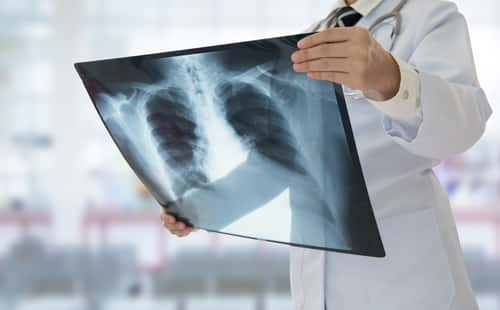 Your orthodontist will take dental x-rays and photographs to assess your current dental condition, discuss your needs with you, and recommend if Invisalign is suitable for you.
2. Your treatment plan
Should you decide to proceed with Invisalign, the next step is to generate a 3D digital model of your dentition.
This is done using a 3D digital scan (iTero™, or other Invisalign approved digital scanners), or a physical dental impression to capture the shape and form of your teeth and gums. The 3D digital models are then transferred to Invisalign's dental technicians in the USA for further processing.
Based on our prescription and recommendations, the technicians will work closely with us to create a treatment plan (ClinCheck plan) for you. This includes:
The exact movements of your teeth
Sequencing
Velocity of individual dental movements, and
The duration of your orthodontic treatment
When that is ready, you will get to see how your teeth will move over time, and the preview of your new smile.
Once your orthodontist is pleased with the treatment plan, the ClinCheck plan will be approved and the production of your aligners will be set in motion.
3. Your Invisalign-wearing journey begins!
Once the custom-made aligners are successfully fabricated, they are shipped back to the orthodontic office.
Your orthodontist will usually issue the first few sets of aligners to you at this first appointment.
You will also be given instructions on care and maintenance, insertion and removal techniques, oral hygiene and care, and effective wear of the aligners.
The recommended wear is usually at least 20 hours of aligner wear per day with a 2-weekly aligner change.
4. Your progress
Patients are usually seen and reviewed at 6 to 10-week appointment intervals. At these appointments, your orthodontist will check the tracking and progress of your orthodontic treatment.
Attachments and elastic traction (via dental elastic bands) may also need to be applied to effectively correct your misaligned teeth.
Each set of aligners will gradually move your teeth towards your new smile.
The complexity of the human dentition (arrangement of teeth) is that there are many biological variations and road blocks during your orthodontic treatment.
As such, sometimes your dentition may not be tracking according to the pre-prescribed plans. Your treating orthodontist should be able to identify these road-blocks, modify the plans, and re-direct the treatment to get back on track.
This may often include making new scans or impressions of your teeth to have additional aligners made. Routine cases will take anywhere between 18 to 24 months to complete.
5. Your new smile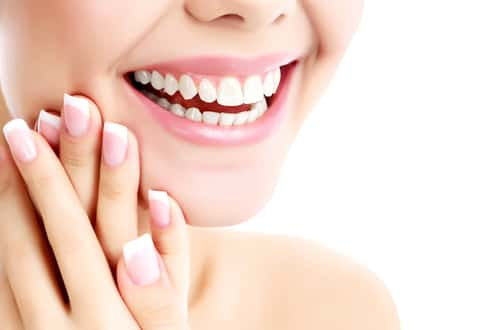 Now that you've achieved your desired smile, you will need to take care of it by wearing your retainers. There are quite a few varieties of dental retainers.
Your orthodontist will design your retainers based on your original dental malocclusion (misalignment of teeth), innate growth pattern and any other future requirements.
It is absolutely essential to wear your retainers as prescribed to prevent your teeth from relapse. I have seen patients who neglect wearing their retainers and end up having another course of orthodontic treatment.
What do Singaporeans wrongly assume about Invisalign?
Many of my patients wrongly assume that it is purely for cosmetic purposes! Patients that complete Invisalign treatment do end up with a new smile and straight teeth, however, appearance is not the only reason why having straight teeth is important.
When teeth are crowded, it becomes harder to brush and floss effectively. Most people neglect it, resulting in tooth decay, gum disease and ultimately tooth loss.

If your bite is not properly aligned, it can lead to discomfort when eating, difficulty in speaking, straining of the jaw or even teeth grinding.
Therefore, Invisalign is used not only for cosmetic purposes, but also for better overall dental health, and in the prevention of any further deterioration of your dentition in future. You can consult a dentist or orthodontist to know more about how Invisalign can help you!
Why is Invisalign scanning better than other conventional methods?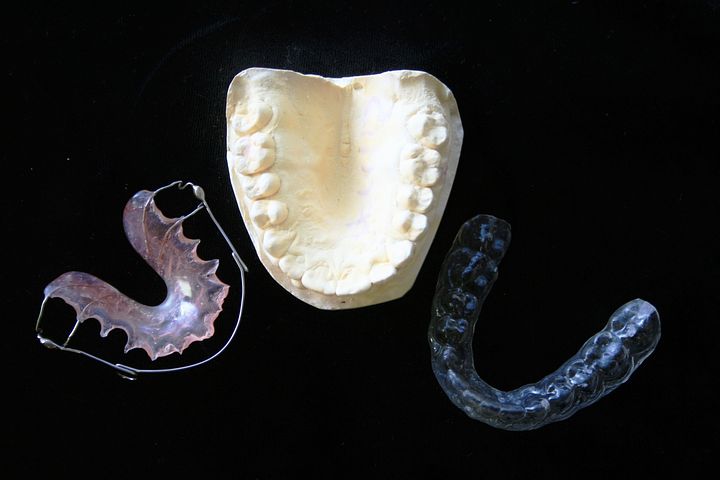 With the advancement of technology, digital dentistry has become more common. In recent years, intra-oral scanning technologies has improved by leaps and bounds.
Highly accurate images of our dentition can now be captured and converted into 3D formats for further processing. The staging of dental movement, extent, direction and velocity can all be controlled by various software programs available. Invisalign uses this process extensively.
Intra-orally scanned images are directly uploaded to a remote server that is immediately accessed in real-time by the technicians and manufacturing laboratories.
The accuracy and the fit of the aligners are absolute, and aligners can commence fabrication a lot faster with a faster turn-around time. There is no longer any need to pack impressions into delivery boxes or pour up plaster casts and models anymore
However, as these scanners are still rather expensive, most offices in Singapore do not have them yet. The good old methods of taking dental impressions are still very effective and accurate.
New intra-oral scanners (itero element™) include features that are able to line teeth up immediately after the scans are done. This amazing computing feat utilizes complex algorithms to achieve most of what the technicians can do.
After minor adjustments by the orthodontist, the predicted end result can be viewed right after the scans are completed. Complicated dental movements and special requirements such as placement of elastic bands, inter-proximal reductions can then be emphasized and explained promptly.
Before getting a consultation, it might be a good idea to ask whether or not scanning for Invisalign is available!
Also read on to find out how Invisalign compares to other Clear Aligner brands.
What will you need to get used to when first starting on Invisalign?
These are a few things you need to get used to, but rest assured that most patients quickly adapt to them after a few days:
Learning how to wear/remove your aligners
Pronouncing certain words clearly (especially words starting with the `f` and `s` sounds)
Removing the aligners before you eat
Brushing your teeth after you eat – that means bringing a toothbrush and toothpaste wherever you go.
I have many patients who end up with even better oral health after starting on their Invisalign journey as they started having good oral hygiene habits.
You may also find yourself snacking a lot less, and ultimately living a healthier lifestyle as you progress through your orthodontic treatment!
Along the way, your treatment plan may require you to have attachments (small, tooth-coloured bumps) placed on your teeth. They work together with the aligners to move your teeth more effectively.
How much does Invisalign cost in Singapore?
Invisalign ranges from $8,000 to $11,200 in total for treatment by an orthodontist.
(Also read: Invisalign Costs In Singapore: An Orthodontist Tells All)
What factors affect the final cost of Invisalign?
The main factor that affects the fee of your Invisalign treatment is the dentist or orthodontist that you choose to see.
Orthodontists may charge a higher fee as they undergo an additional 3 years of specialised training in orthodontics (teeth alignment), and have more experience with teeth alignment cases.
The other factor is the type of Invisalign treatment you require. It may range from rather subtle alignments to full comprehensive cases.
---
To sum up, my take is that you should measure up the pros and cons carefully, as every person's lifestyle, social expectations, dental requirements and financial situation is different. Read related forums, blogs, and Q&As on Human, and filter through the information carefully.
Ultimately, it is your orthodontist that knows what's best for you and your malocclusion – so trust them!
Straightening your teeth to improve your smile and dental health is an important step to take and I trust the guide above helps to shed some light on the options available for you. I wish you all the best in your teeth straightening journey ;)
Dr Eugene Chan completed his Specialist Orthodontic training at the University of Sydney and was awarded the inaugural Professor Milton Sim's Award for being the top graduate in Australia. He grew up playing heaps of water sports; swimming, water polo and later on, surf lifesaving. He has been an invited speaker at the Invisalign Asia Pacific since 2010. Dr Eugene enjoys the outdoors very much, and tries to keep fit swimming, running and going to the gym.
---
Reference:
Daniel Noll, Brendan Mahon, Bhavna Shroff, Caroline Carrico, and Steven J. Lindauer (2017) Twitter analysis of the orthodontic patient experience with braces vs Invisalign. The Angle Orthodontist: May 2017, Vol. 87, No. 3, pp. 377-383.