Wondering what a Smile Makeover is and how Invisalign treatment plays an important role in getting the smile you want? Join our webinar to learn more about Invisalign treatment and aesthetic dentistry.
Title: Ask us Anything about Invisalign Aligners and Smile Makeover: Getting your 10/10 Smile
Date: 5 November 2021
Time: 8:00pm
Register here: https://bit.ly/3BBJtsP
---
Is Invisalign for everyone? Why is it so expensive? Will I get a good result? These are some common Invisalign-related questions I get, be it in the dental surgery or whilst having coffee with friends.
Gone are the days where patients come into the clinic asking for those awful metal steel braces. As Dr Meow mentioned in her previous post on various types of braces treatment in Singapore, Invisalign is all the rave these days.
We live in an aesthetically-driven society and moving with times, orthodontic treatment has certainly evolved. Orthodontists are now able to provide patients with good outcomes using more "invisible" braces.
Below I address 6 of the most common questions I get from patients about Invisalign:
1. What is Invisalign really?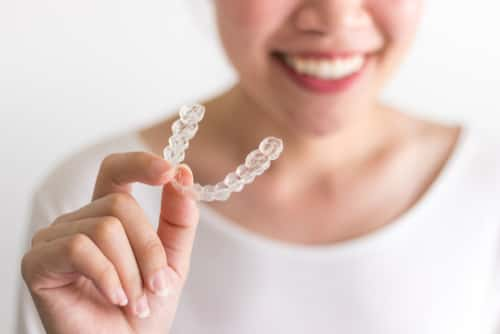 Invisalign is a type of clear aligner treatment (examples of other brands are ClearCorrect, Orthoclear).
Invisalign treatment consists of a series of aligners that are see-through and can be removed. Each Invisalign tray is custom-made and cleverly manufactured so that each aligner will move and gradually straighten your teeth.
2. Is Invisalign for everyone?
Fortunately, Invisalign treatment is like the United Nations. It is non-discriminatory in race, gender nor age. This means we have patients who are 16 years old up, all the way to 75 years old.
However, before commencing treatment, your orthodontist will require you to have a healthy set of teeth and gums. Therefore, it's best to see your dentist before starting Invisalign treatment to ensure that your teeth and gums are disease-free.
3. Can Invisalign treat everything?
With the advancement in technology, Invisalign claims to be able to treat most dental problems. I'm a firm believer that with correct diagnosis and treatment planning, Invisalign really can treat a whole range of dental issues.
Bearing that in mind, there are still some cases for which I feel conventional fixed braces will produce better and more predictable results.
I always tell my patients this: "To ensure a good outcome, it's not the braces that need to work hard. It's about finding the right dentist to diagnose and plan the treatment correctly, and allowing time for the braces to work its magic!"
4. Am I paying for the Ferrari of braces treatment with Invisalign?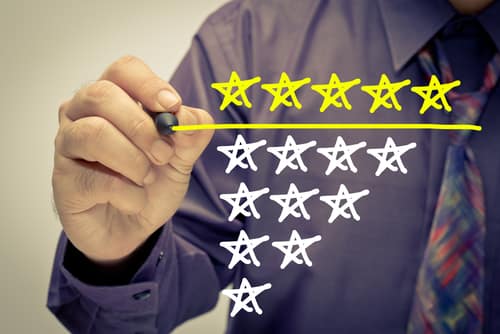 I'm definitely not a car connoisseur (this I leave to my lovely colleague Dr Huang Shiming), but I've had patients ask me if they are indeed paying for a Ferrari when it comes to Invisalign treatment.
Most patients gripe about how costly Invisalign treatment is, and yes, you may expect to pay twice as much, compared to conventional braces. The truth is, the bulk of Invisalign treatment costs in Singapore is due to its hefty laboratory fees.
Invisalign impressions/scans are analysed by sophisticated computer software, which then transfers the data to a medical manufacturing facility. Specialised robots are able to carve out each aligner with laser precision.
Similar to a car, both Invisalign and conventional metal braces will take you from point A to point B. However, the difference is in the comfort of the journey, and how you get there.
With Invisalign, patients suffer less ulcers and are able to remove the aligners for cleaning everyday. Wearing them also feels and looks better. With conventional braces, teeth alignment is still achieved, but the appearance and comfort level is certainly inferior compared to Invisalign.
If the cost is your main concern, you can enquire a few clinics before getting the treatment.
5. Why is the dentist's role important, if Invisalign just relies on predictive 3D software?
Patients of mine who love technology often argue that Invisalign is just an exercise in 3D simulation and in fact, if one can print out his own Invisalign aligners with a 3D printer at home, surely anyone can produce identical results.
The concept is absolutely correct, but the theory and thought process behind it is quite different.
For Invisalign treatment to be successful, you'll require an orthodontist to review and diagnose your case for suitability. Then we'll need to plan the tooth movement carefully by taking into account your bite, dental health, position of the attachments and best aesthetic final outcome for your teeth.
Finally, just in case your teeth are not moving according to the Invisalign treatment, you will still need an orthodontist to be able to rectify the problem.
Do consult a dentist or orthodontist that you are comfortable with before getting the treatment. You will have to see them for the next 1-2 years or so!
6. How do I find an orthodontist in Singapore?
You can find a list of qualified specialists on the Association of Orthodontists Singapore website here: http://www.aos.org.sg/member-directory
---
Look out for the next post on what to expect when you start Invisalign treatment! For all other braces and Invisalign-related questions, hop over to Ask Human.
Dr Sylvia Tan is a Specialist in Orthodontics (braces) and divides her time between private practice and as a visiting clinician and part time lecturer at NUS. She is also an editor for Wanderluxe and especially enjoys writing and travelling. Having recently relocated from London, Sylvia loves exploring new places in Singapore with her twins.