Wondering what a Smile Makeover is and how Invisalign treatment plays an important role in getting the smile you want? Join our webinar to learn more about Invisalign treatment and aesthetic dentistry.
Title: Ask us Anything about Invisalign Aligners and Smile Makeover: Getting your 10/10 Smile
Date: 5 November 2021
Time: 8:00pm
Register here: https://bit.ly/3BBJtsP
---
With so many people opting for clear aligners for tooth straightening throughout Singapore, it is evident that Invisalign has long been an effective and trusted solution for crowded teeth.
It's simple physics: crowded teeth require space to be created before they can be aligned. Of course, extraction is one method of creating space. But it can affect a person's facial profile.
A Human reader was wondering if extraction prior to Invisalign would result in a flat facial profile.
Dentist Dr Ooi Jing Liang shed light on five common ways in which tooth alignment is corrected -- including and besides extraction!
Invisalign is one of the most effective clear aligner options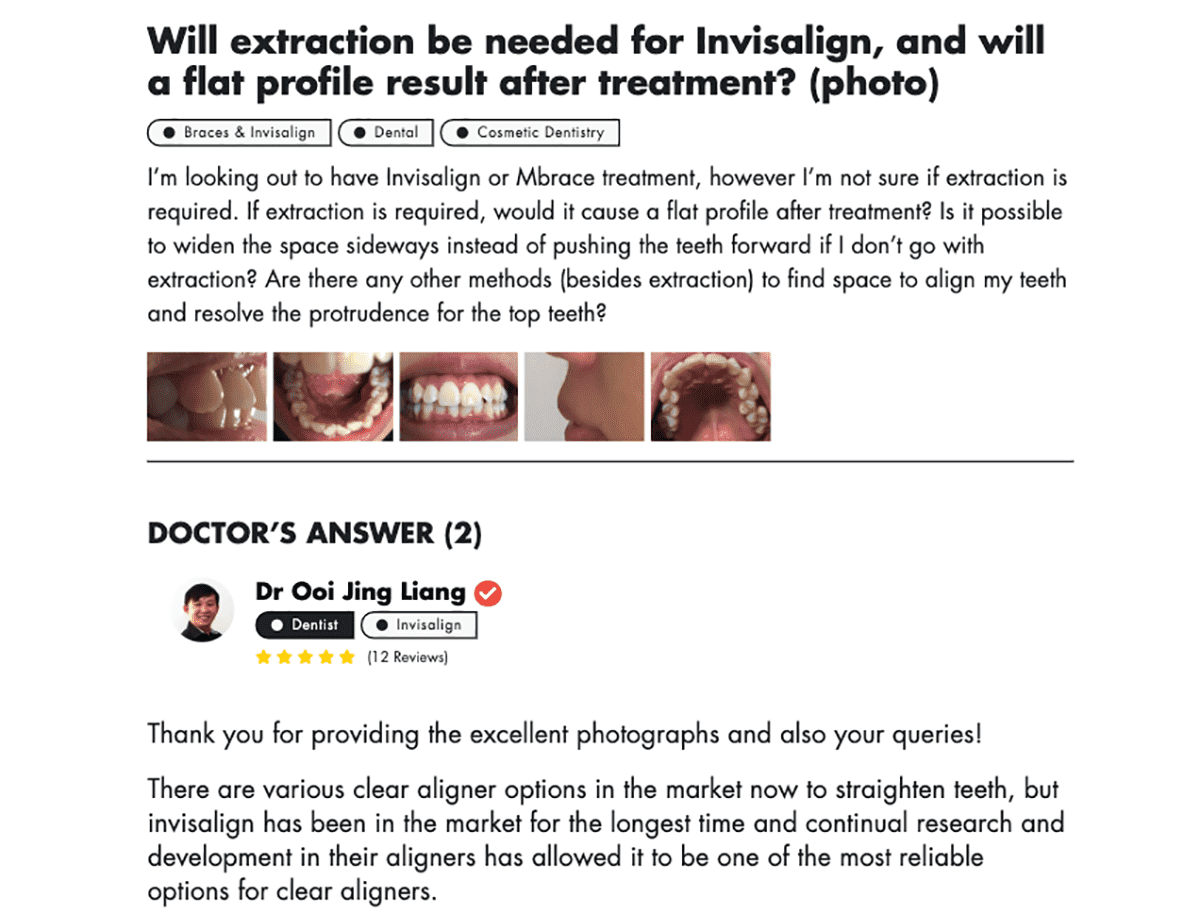 There is more than one clear aligner option to choose from in Singapore, but Invisalign has remained the most prominent so far.
There are various ways to correct tooth crowding and alignment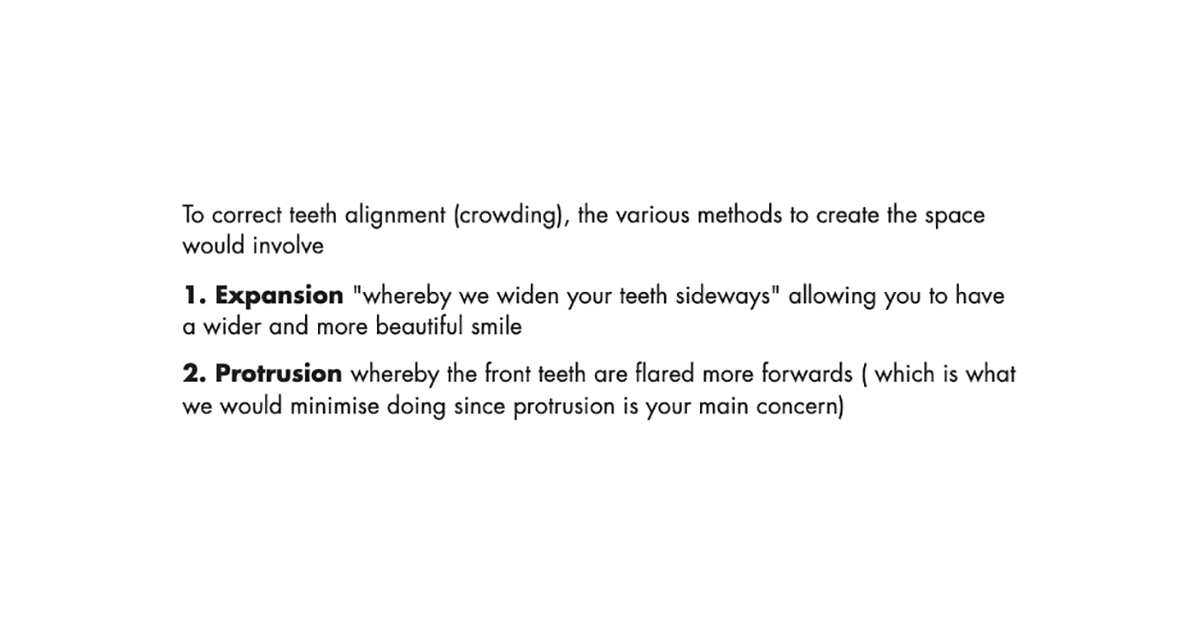 Teeth alignment correction can be done in various ways. Expansion (widening the teeth sideways) and protrusion (pushing the front teeth forwards) are common methods to fix crowding.
Other methods of reducing crowding include interproximal reduction and distalisation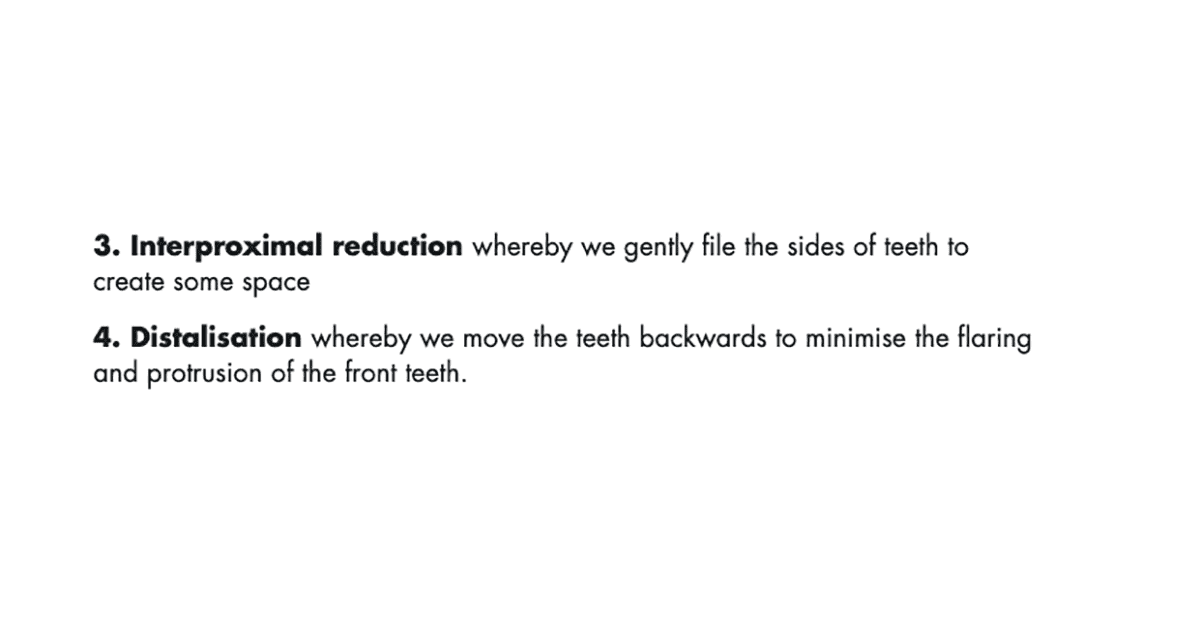 Interproximal reduction involves gently filing the sides of the teeth to create space, while distalisation involves moving teeth backwards. These create space to eventually resolve the issue of dental crowding.
Finally, extraction is a possible method of resolving crowding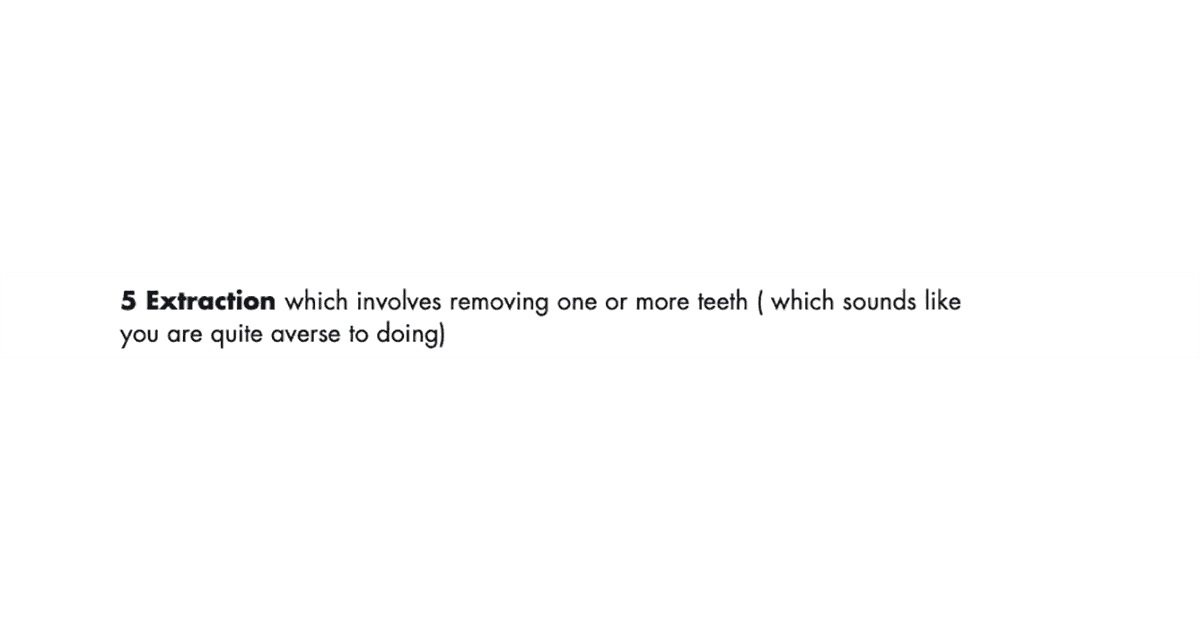 Extraction (which involves removing one or more teeth to accommodate Invisalign or other clear aligner solutions) may be required in some circumstances. But it is only one of five ways in which crowding is resolved.
Extraction is determined by several factors and is not always needed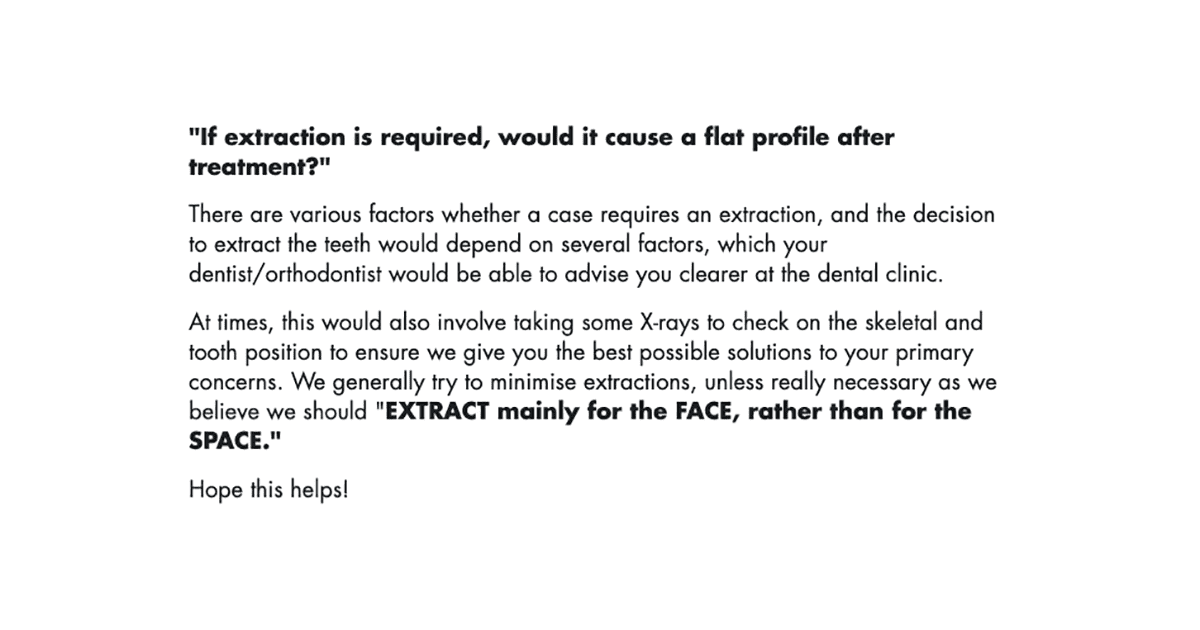 Extraction is not usually performed unless considered necessary by your dentist. Even then, X-rays are used to ensure that your skeletal and tooth position are not compromised.
Full answer here.
Tooth extraction before clear aligner treatment may be needed in some cases of dental malocclusions.
Do note, however, that this very much depends on the individual condition, the root cause of the tooth misalignment, and how any tooth extraction would affect your overall facial profile from the front and side.
Have a thorough check by a qualified dentist to learn more about whether Invisalign or any other aligner system is right for you, and what preparatory work would be needed.
Would you like to ask any related health questions?
You can Ask A Doctor right away, or view the complete list of Human Sessions.