With the advent of COVID-19, what has been known as the "Zoom Phenomenon" has accelerated the need for teeth straightening procedures. In a new research commissioned by Invisalign Singapore, makers of the Invisalign clear aligner system, it saw a rise in the number of Singaporeans considering teeth straightening procedures as mandatory videos calls in the age of work-from-home drives them to become more self-conscious about their appearance online.
The surge in demand comes with a public health message from dental professionals: understand your options.
Below, we will be delving into the different teeth straightening options available and what you need to know before deciding on one.
What teeth-straightening solution options are available?
Metal Braces
Also known as the conventional approach of teeth straightening, metal braces have been around for decades. They are made up of metal brackets, ligatures (rubber bands), and archwire.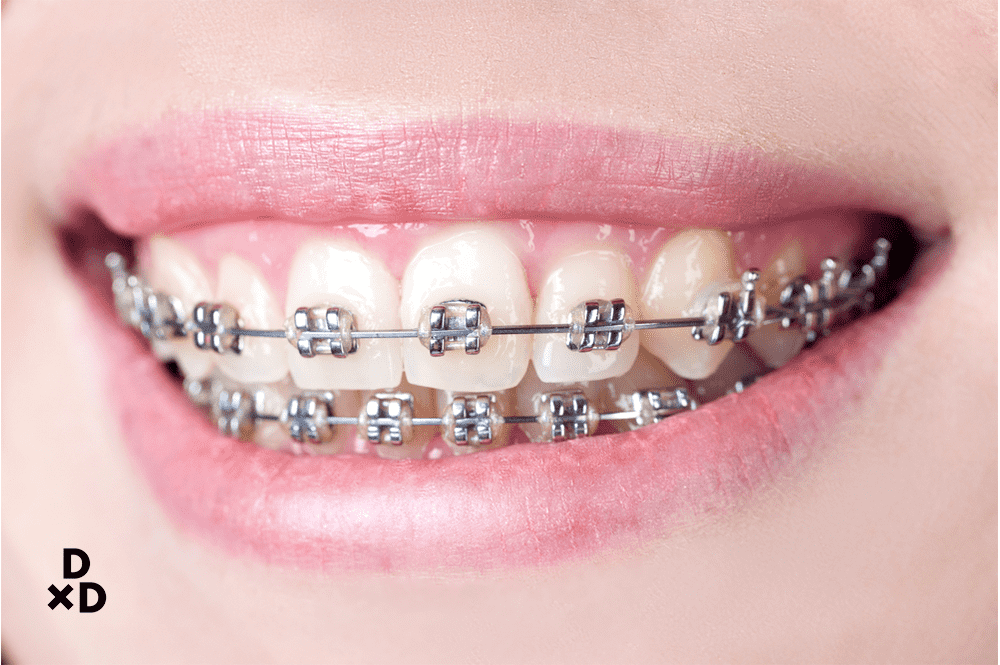 To summarise how the different components work together: the metal brackets are attached to your teeth using a dental adhesive while the archwire runs through them to exert pressure on each tooth, shifting the teeth into their ideal positions [1].
While metal braces are a tried and tested way to straighten teeth, it is however not aesthetically subtle at all — everyone knows you are straightening your teeth!
According to Dr Jerry Lim, Clinical Director at Orchard Scotts Dental, a common reason why patients shy away from metal braces is that they can be high maintenance. With braces, you are advised to avoid certain food. Brushing and flossing can become more challenging too.
Also, the archwires are replaced regularly to ensure gradual movement of the teeth — this means additional trips to your dentist or orthodontist.
Clear Aligners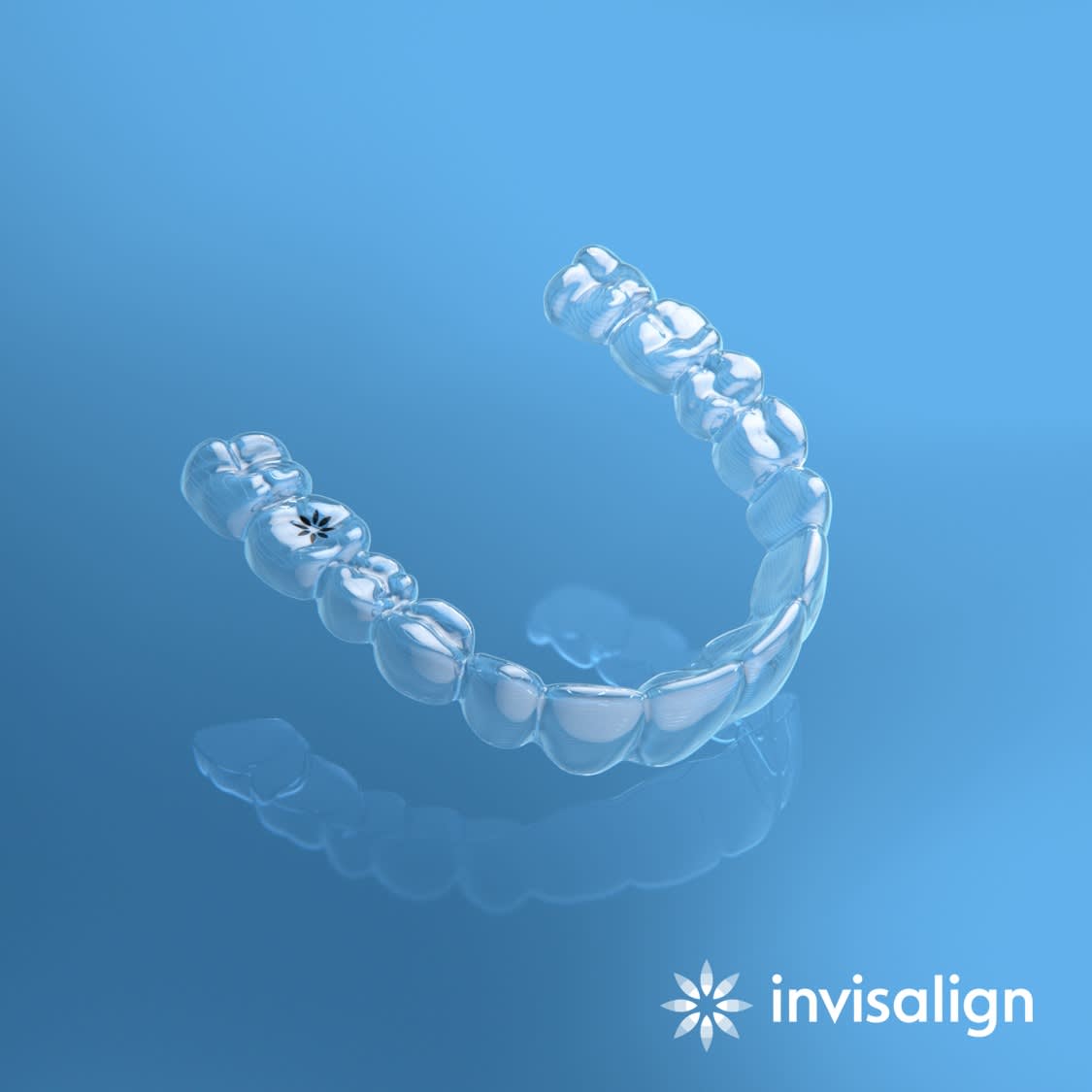 Clear aligners are in a sense removable braces. They work by placing gentle pressure on your teeth, gradually directing them into their ideal positions. [2] These aligners have to be worn for about 22 hours each day and they are only to be removed when you eat, drink, brush or floss.
Each patient will be given a fixed number of aligner trays (usually about 20-30) depending on the severity of your teeth alignment. These aligner trays are custom-made to fit your teeth through precise digital and 3D scans of your teeth during your consultation.
Each aligner tray will be used for 1-2 weeks, before changing to the next set of aligner tray. [x] The change in each aligner tray is done in small increments, allowing gradual shifting of your teeth while experiencing only slight discomfort.
The overall length of treatment for clear aligners is also shorter, usually taking around 10-24 months depending on the complexity of the case. Once the treatment is completed, you will be given a custom-made clear retainer to wear every night while sleeping to maintain the alignment of your teeth.
Due to its transparent appearance, clear aligners are considered much more aesthetically pleasing when compared to conventional metal braces. They are also more convenient as they can be removed and cleaned easily.
It is important to note that the effectiveness of clear aligners depends heavily on the patient's part. With fixed metal braces, there is no option for removal. With clear aligners, however, patients have to be committed to fulfilling the 22 hours daily.
Are clear aligners only effective for "easier" cases?
It is common for people to think that clear aligners are only meant to treat "easier" cases. In fact, with over 20 years of research and development, the Invisalign system's advanced technology allows the treatment of most cases of teeth misalignment — regardless if you are a kid, teen or adult. Dr Hwang Yee Cheau, orthodontist at TP dental surgeons and adjunct associate professor at NUS Faculty of Dentistry projects that 80% of future orthodontic cases will be treated with clear aligners.
If clear aligners are so great, why do we still need metal braces at all? As mentioned above, the effectiveness of clear aligners rests heavily on the patient's part. If you are someone who struggles with discipline, your dentist may advise you to stick to metal braces as they are not removable.
Also, the term "easier" is also one to dispute. According to Dr Lim, a case that looks easy might not be easy at all. While your teeth may look relatively straight from an untrained eye, what we do not see might be an uneven bite at the back. It is important to seek the advice of a dental professional before proceeding with any orthodontic solutions.
How to choose between different clear aligner system?
While most clear aligners look the same, they however do not use the same material or technology.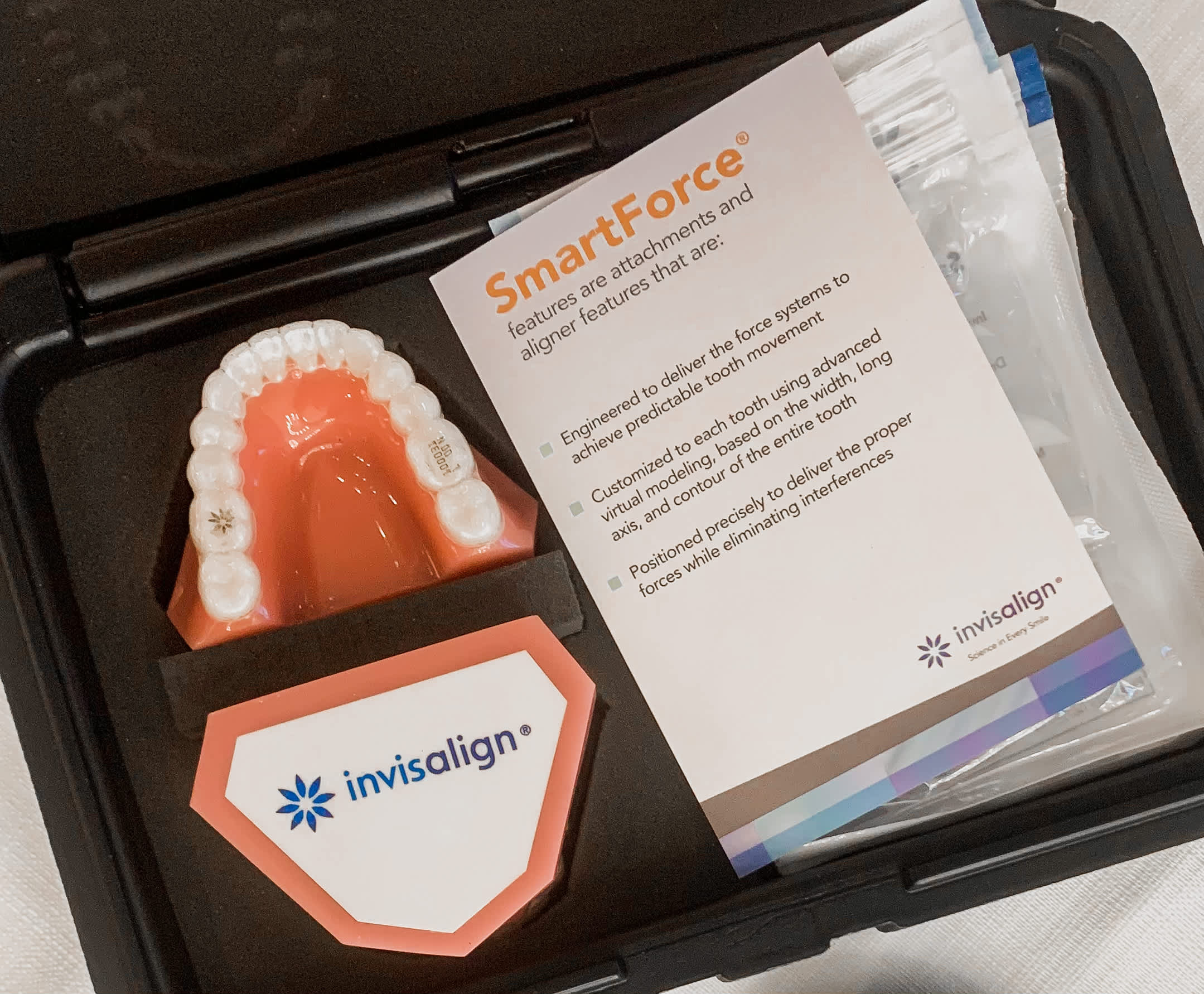 For example, Invisalign treatment's proprietary SmartTrack material moves teeth more predictably and comfortably — a technology not present in other clear aligners. Also, unlike the majority of other clear aligners and retainers, Invisalign aligners and retainers are trimmed to fit the contours of each patient's gum line. This allows for superior patient comfort and aesthetics.
Also, is it important to assess the brand's portfolio — how many successful cases have they had? Brands can leverage the experience and orthodontic knowledge gained from a vast portfolio to optimise their technology.
Dr Lionel Hui Bon Hoa, Senior Director, Clinical, Asia Pacific at Align Technology mentioned that through their 10 million unique Invisalign users, they are able to "define the optimal approach to specific tooth movements and case types".
Before choosing your preferred clear aligner system, be sure to do ample research on the technology and case studies behind the system and the benefits it affords. It is also strongly advisable that you consult your dentist or orthodontist before making a decision.
The Importance of doctor-directed treatments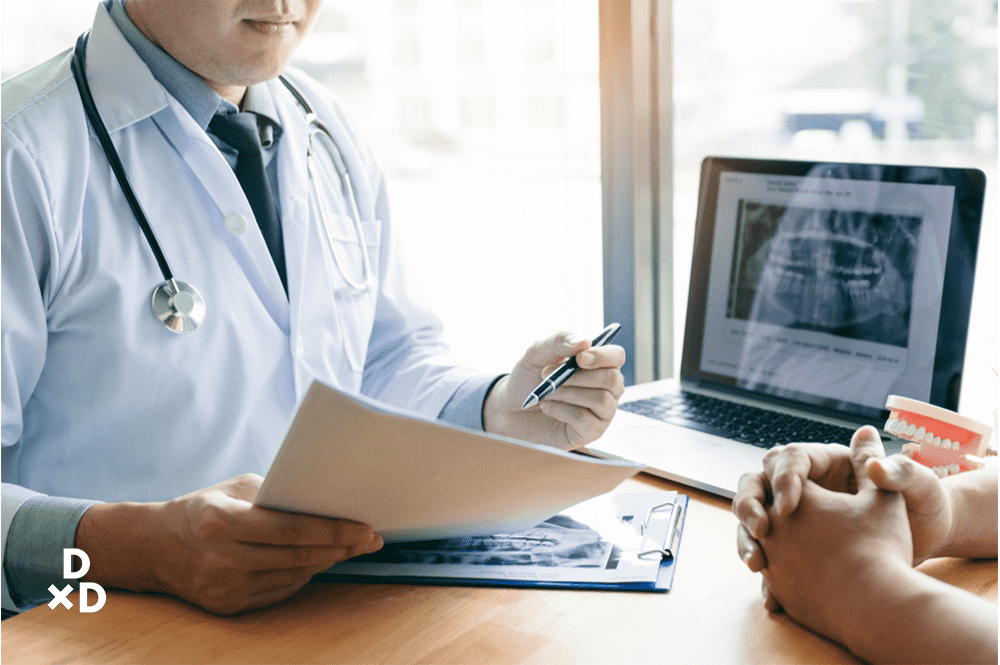 Dr Hwang stresses that teeth straightening is a major medical procedure that requires ongoing supervision from a trained dental professional. It involves the literal movement of your bones and tissues and it is not something that can be done on your own at home. This is exactly why dental experts spend years on extensive training before they can perform any orthodontic treatments.
In the same study commissioned by Invisalign Singapore, It is heartening to note that compared to Millennials and Gen Xs, Gen Zs are least likely to agree that they can straighten their teeth at home and most likely to trust an orthodontist and dentist for credible sources of information.
On this note, consumers should be wary of the use of online orthodontic treatment methods, or direct-to-consumer clear aligners that promise to straighten your teeth at a fraction of the cost.
While the product might technically be a good one, the lack of supervision from a dental health professional puts them at risk of potential complications on the teeth, gum and bones. These complications may even require more money than the original treatment cost to rectify.
For example, Dr Hwang mentioned that " Some treatments may only move the front teeth for aesthetic purpose. It is important to ensure that when the front teeth move, we are looking at how that impacts the posterior teeth so as not to negatively impact the overall bite for the patient". Without a trained dental professional on hand, such problems may develop unnoticed, resulting in unwanted complications that can be detrimental.
In the current market, Invisalign clear aligners are the only treatment that is fully doctor-supervised from start to end. Working together with dental experts, The brand has helped transformed over 10 million smiles worldwide.
5 must-ask questions before choosing a clear aligner Treatment
Acknowledging the importance of a doctor-directed treatment, Invisalign Singapore has created the checklist below to guide you in sieving out treatments that are fully supervised by a dental professional.
What are the pros and cons of the treatment option that is being recommended?

Is the dentist or orthodontist assessing your teeth at the start also responsible for your treatment until completion?

Will payment be made to the clinic or the online clear aligner brand and how will this affect who is responsible for your treatment?

Who can you contact if you are experiencing excessive pain or discomfort, or if the aligner does not seem to fit properly?

Will you be able to schedule an in-person appointment with the dentist or orthodontist in-charge of your treatment, should you want to?
Conclusion
With a growing number of people doing their own research online, it is paramount that we are able to effectively discern information, recognise potential risk, and strictly enforce the criteria of a doctor-directed treatment. Ultimately, always seek the advice of a dental expert when making any orthodontic decisions.
---
References:
1. Orthodontics, S. (2018). How Do Clear Aligners Straighten Teeth? (Read This Before Treatment). [online] Schur Orthodontics. Available at: https://www.schurorthodontics.com/blog/how-does-aligner-technology-work/ [Accessed 27 Apr. 2021].
2. Hill, A. (2020). Clear Aligners: Procedure, Cost, & Popular Brands | NewMouth. [online] NewMouth. Available at: https://www.newmouth.com/orthodontics/treatment/clear-aligners/#How_Aligners_Work [Accessed 27 Apr. 2021].