Are you unhappy with your smile or laugh lines? These are the two skin folds on the side of the nose and corner of the mouth. Although getting a bit of fold is pleasing, a deep fold will make you look older than you actually are.
Thanks to some impressive new technologies, you can look up to so many procedures to get rid of your smile lines.
Dermal fillers
Dermal fillers, also referred to as soft tissue fillers, are liquids which are meant to be inserted under the skin surface to provide volume and fullness. The FDA has approved dermal fillers made of absorbable or temporary material to fix mild to extreme facial wrinkles and skin folds, such as smile lines [1].
There are 2 types of dermal fillers:
Hyaluronic acid (HA) fillers
Non-HA or collagen-stimulating fillers
You can choose HA fillers to get rid of your smile lines. The solution is spread by injection around the crease from the node to the mouth sides. They are intended to fill up the creases. The results will last between six months to a whole year.
HIFU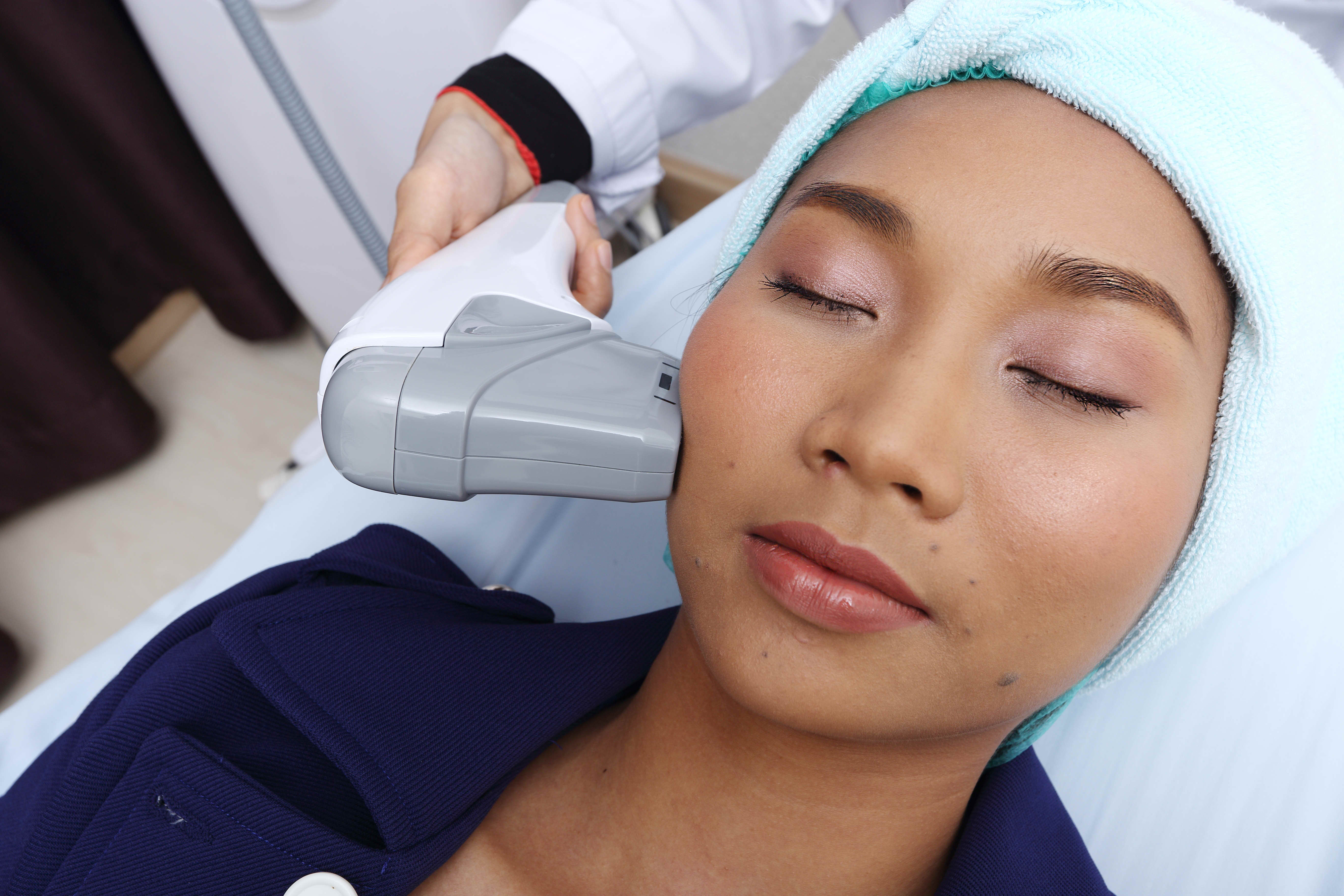 Another important aspect that worsens the smile lines is skin sagging and fats being pulled downwards with age. If you normally have heavy cheek fats, your smile lines can become a lot more noticeable as you age. With machine-based skin tightening treatments such as high intensity centred ultrasound (HIFU) you can consider lifting the sagging skin and fats.
Recently, high-intensity focused ultrasound (HIFU) therapy has emerged in response to the increasing need for non-invasive skin lifting and tightening procedures [2].
Ultheraphy
Ultherapy targets layers beneath the skin using sound waves, treating the same tissue treated in surgical facelifts. Ultherapy activates the body's natural ability to create fresh collagen by heating this tissue and lifts and tightens loose skin. This is normally done without cutting or damaging the skin's surface.
Thread lift
On your smile lines, thread lift is used to plump the skin gently, but efficiently, to remove any unwanted smile lines or wrinkles around the mouth. Fast but successful, a thread lift gives you all the cosmetic benefits of a conventional facelift but without the surgical hassle.
Once inserted under the skin, the dissolvable threads produce the essential collagen and elastin that the tissue lacks. The cheek contours lift and flatten in response, and delicate lines are clearly smoothed out.
This treatment works better for patients having a more oval, less wide face [3].
TempSure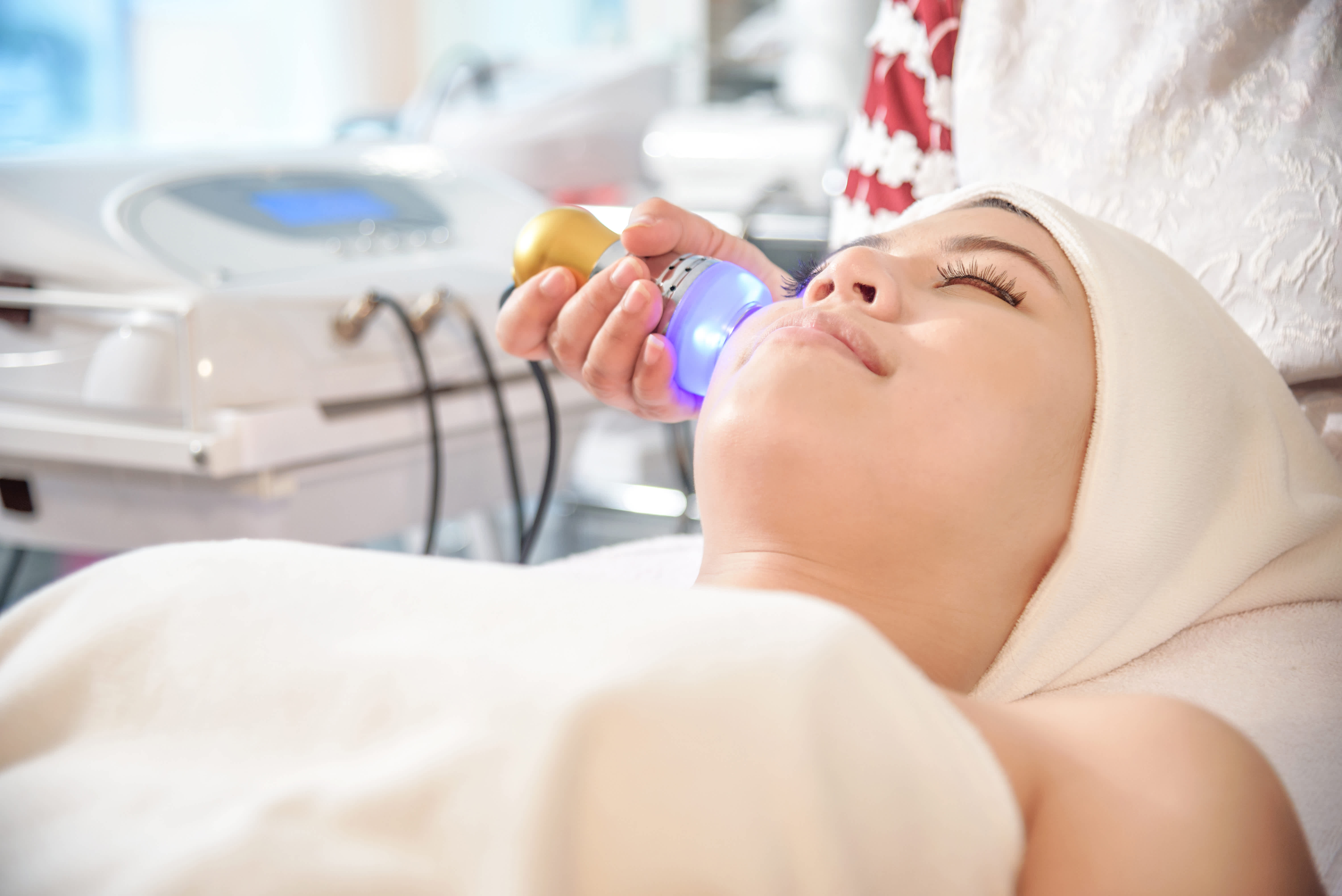 TempSure works from the inside out. It passes heat to the dermis, the layer beneath the skin surface. Not only does this stimulate the development of collagen, it also strengthens existing collagen.
This is done through radiofrequency processing, which creates electrical currents that allow collagen to contract and gradually reform within the skin.
Affter the first session, you will be able to see some tightening effect almost immediately. However, the most significant improvement can be observed 4-6 weeks later.
For Tempsure, you do need more than one treatment. Specifically:
Four treatments in total — spaced every 2-4 weeks
A touch up every six months or once a year is recommended
What's better? The procedure takes only 20min with zero downtime after — for my busy readers, this means a quick run to the clinic during lunch time and you are good to go.
The collagen produced from a single procedure of TempSure is permanent. However, it is still subjected to the laws of gravity and touch ups are recommended! You're going to be able to laugh the lines off!
So which one are you going to choose?
It is best to ask your aesthetic doctor which treatment is suitable for you. To help your skin look even better, build or keep up good habits, like having adequate regular sleep, drinking moderately, and remaining hydrated.
Do not let your smile lines get in the way of your happy life!
---
Dr Isaac Wong is an aesthetic doctor at The Artisan Clinic. Known to patients for his friendly, jovial, and humorous personality, some past and present interests include supporting Man United FC, playing regular 11-a-side competitive football and singing for a hip-hop/R&B acapella boy band called the "H-Soul Brothers" during his JC days.