Always dreaded the long queues at clinics? Wondered how you could save on medical and dental costs? Dreamt of mastering the ins and outs of Singapore's healthcare system?
Below is our list of 16 useful hacks the next time you visit your doctor or dentist in Singapore.
1. For the cheapest dental treatment in Singapore (and some say JB).
You know how Toni and Guy academy offers free hair styling? Yep, a similar arrangement totally exists with dentistry students.
For the cheapest dental treatment in Singapore, look no further than NUS undergraduate students. You can either ask for a polyclinic referral, or call NUH directly to set up an appointment.
The good? It's cheap, and the students are all closely supervised by specialists. Root canal treatments cost from $20 - $50, crowns and dentures are at $150 (talk about "bang for your buck").
The bad? Just like that Toni and Guy intern styling your mohawk, much longer treatment times. But hey, at least you don't have to do a catwalk at the end of it.
2. You can easily look up the speciality of any doctor/dentist in Singapore, or find out all the doctors in a particular specialty.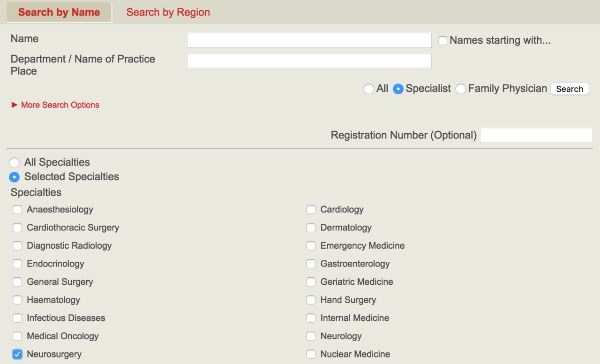 Doctor qualifications can be confusing - eg. a diploma in dermatology does not mean a doctor is a dermatologist.
This Ministry of Health search tool makes finding your doctor's speciality a snap.
Alternatively, want to find all the neurosurgeons in Singapore? The site tool also allows you to search for all the doctors in Singapore by speciality. Just click on the advanced option, and tick the relevant checkbox.
The same search tool exists for dentists too.
3. Your doctor can prescribe you a super effective anti-wrinkle cream for $8.50.
Tretinoin, or retinoic acid, is a well-known anti-aging cream. My dermatologists collegues use it all the time, and any doctor can prescribe it.
The younger you are when you start using tretinoin, the more benefits you receive. Tretinoin has been proven to reduce, reverse, and prevent wrinkles.
It also lightens and prevents age spots/pigmentation. Forget about SKII and Estee Lauder creams - Tretinoin is much cheaper and more effective. You can thank me 50 years from now.
4. Trying to find a good and trustworthy doctor or clinic? Milk your doctor/dentist friend for information.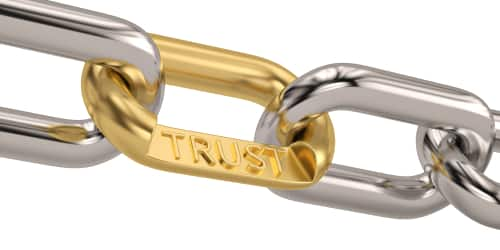 Beyond hustling him for anti-wrinkle cream prescriptions, your doctor friend is also handy for when you need referrals to good doctors and clinics. Chances are, he'll know someone within the specialty he can ask directly.
Otherwise, just straight out ask him which clinics doctors go to themselves. You can be sure that doctors are pretty darn picky about who carries out their own treatment.
See: 5 best dental clinics in Singapore that dentists go to themselves, or this list of 6 best LASIK Singapore clinics that doctors go to themselves.
5. Your friend/relative is hospitalised, and you want to meet the doctor in person for an update?
The best time to show up in hospital is about 11 - 12 pm, or 2 - 3 pm in the afternoon.
Ward rounds usually last from 7 - 11 am, so doctors are too busy to give you a proper update then.
We have a lull period from 2 - 3 pm where there're fewer new admissions and all the work from the morning is complete, so that's the best time to catch us.
6. When seeing your GP, prepare a list of questions/problems on a piece of paper and fire them off right at the start.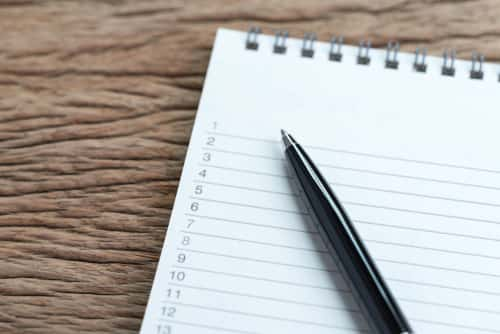 GPs, specialists and especially polyclinic doctors have a very limited time slot for each patient (usually, 5 - 10 minutes).
It's incredibly helpful if doctors know all your problems upfront, so we can work within the time-frame to try our best to address all of them.
This helps avoid those moments when you only remember to ask the doctor your most important question - right as you're out his door.
7. Repeat after me: Clinics cannot make you buy medications.
Just tell your doctor outright that you don't want certain meds. This will save you tons of money from stockpiling duplicate and unnecessary medication (of course, check why he's prescribing the medication first).
Rejecting the medication on the grounds that you aren't going to take it is also valid - it's your own body after all. It irks me to no end when clinics try to push a pile of medications on unsuspecting patients.
Alternatively, you can legit request for a prescription instead, and choose to buy only the medications you want elsewhere - especially if you think the clinic is charging exorbitantly for meds.
8. Hospital pharmacies are the cheapest for any medications.
If you stay close to a hospital, you're in luck. With a doctor's prescription, hospital pharmacies are by far the cheapest, compared to any clinics or Guardian/Watsons pharmacy out there.
For illustration, antihistamines for my allergic rhinitis is 5x cheaper at a hospital pharmacy, compared to Guardian (I got 56 pills of loratadine for $13.44 from the SGH pharmacy, versus 10 pills for $12 from Guardian).
This is because hospitals can buy in bulk, and also sell generic "non brand-name" drugs. They are completely identical to those that come in a fancy box.
9. You can request for repeat prescriptions from your doctor (for certain types of long term medications).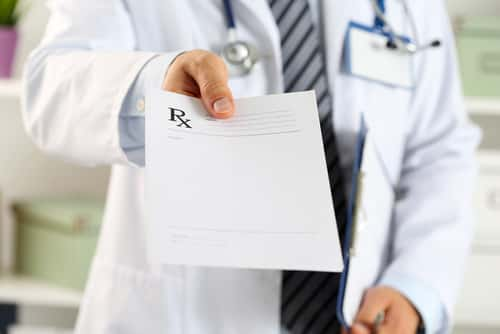 Doctors are able to offer repeat prescriptions of certain types of long term but safe medications (eg. antihistamines, Ponstan, oral contraceptive pills) after you've had an initial face-to-face consultation.
This saves you time and money the next time you run out of meds, as you can skip the doctor and head straight to the pharmacy with your repeat prescription.
If you are worried about medications expiring, you can also choose to collect only a portion of the prescription at each visit, and pick up the remaining in future. Prescriptions are usually honoured up to one year.
10. Go to your nearest polyclinic for an anti-cancer vaccine. Like, right now.
The HPV vaccine prevents cancer in both guys and girls. You can receive your HPV vaccination in Singapore at any polyclinic.
About 200 Singaporean women are diagnosed with cervical cancer each year. The HPV vaccine reduces a woman's risk of getting cervical cancer by a whooping 70 percent.
In men, the vaccine lowers the risk of penis and anal cancer.
Females can use up to $400 from your Medisave account under the Medisave400 scheme for your HPV vaccination.
11. For the shortest waiting time to see the doctor or dentist…

Schedule all your appointments for the first slot in the morning, or right after lunch. For walk-ins, afternoons are best.
Avoid Mondays and Fridays if you can, and also after a major holiday (such as Chinese New Year).
Mondays are always super busy because we see a lot of walk-in patients who didn't want to waste their weekend seeing the doctor.
12. Photograph your skin rashes and suspicious moles!
Face-palm: That moment when you realise that your patient has one million OOTD and flat-lay food pics on her Instagram account, but didn't bother with a single picture of the mysterious vanishing rash that she had yesterday (and wanted you to check out).
This is especially applicable for SUSPICIOUS MOLES. Please photograph any funny moles that worry you over a time frame, to check if it has truly changed in size.
Doctors themselves often have a hard time differentiating between normal moles and scary ones. It takes years of accumulated experience for even a dermatologist to confidently say "that's definitely not a mole I'd be worried about" when someone's life is at stake.
I went through a paranoid stage myself when I thought a bruise on my big toe nail might turn out to be a melanoma, or a type of very aggressive skin cancer - and this was AFTER I became a doctor.
So having an older photo to compare against is especially important to check if your mole has changed over time (which is a worrying sign).
13. Whenever you see your dentist, request for soft copies of ALL dental X-rays and notes (or photograph them).

Dental records are never shared between any hospitals and clinics. Meaning to say, unless you stick to the same dentist for life, any new dental clinic you go to will not have knowledge of any dental issues identified, or dental treatment carried out so far by your previous dentist.
It's therefore good practise to always ask for all your records, including dental notes and X-rays after any dental treatment - soft copy via email is best. This will save you lots of money, and also helps you avoid unnecessary radiation from repeat X-rays when you have to switch dental clinics.
Alternatively, you can easily photograph and store all your dental records on your phone.
14. Always bring along a family member/partner who's a medical professional if you can, to facilitate communication.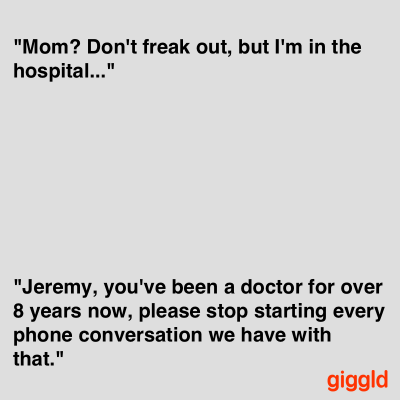 Even if he's a long-lost cousin twice removed, or a doctor you incidentally happened to be out on a Tinder date with; drag him along to the hospital.
With a medical professional present, doctors are often able to give a much more comprehensive update - simply because we don't have to avoid medical jargons.
We also tend to give longer updates to fellow doctors out of professional courtesy.
15. If you need certain medical/dental treatment, obtain a polyclinic referral letter first to avoid paying much higher rates when you see a specialist.
You can save hundreds of dollars on specialist consults and certain medical/dental treatment with a proper referral letter from the polyclinic.
This is applicable to all complex dental procedures, such as dentures, root canal treatment, crown/bridges and wisdom tooth extraction.
The same tip applies to seeing any medical specialist in a government hospital. For example, if you want subsidised treatment for acne at the National Skin centre, you need to get a referral letter from a polyclinic first.
16. Avoid long wait times at the polyclinic by booking all your medical and dental appointments online.
For the entire list of polyclinics in Singapore with online booking, click here. Do note that not all polyclinics have a dental department:
National Health Group polyclinics:
- Ang Mo Kio (has dental)
- Hougang (has dental)
- Geylang (has dental)
- Toa Payoh (has dental)
- Woodlands (has dental)
- Yishun
SingHealth polyclinics:
- Bedok
- Bukit Merah
- Marine Parade
- Outram
- Pasir Ris
- Punggol
- Sengkang
- Tampines (has dental)
National University polyclinics:
- Jurong (has dental)
- Bukit Batok
- Choa Chu Kang
- Clementi
- Pioneer
- Queenstown (has dental)
---
This rounds up our list of top 16 doctor/dentist hacks in Singapore. If you want your tretinoin cream prescription, share and tag a doctor friend on Facebook right now.
Here's wishing a very happy Chinese New Year to all our readers!