In 1999, Dr Raymond Kwah obtained his Bachelor of Medicine and Bachelor of Surgery (MBBS) at the National University of Singapore (NUS) and obtained his Membership of the Royal College of Physician in the United Kingdom in 2002. Upon completion of his specialist training, he was granted one year of fellowship training in Mohs Micrographic Surgery and skin cancer management at the Royal Victoria Infirmary in the United Kingdom. Subsequently, he went through further training for hair transplant at a renowned hair transplant training and surgery in South Korea, Kyungpook National University. Formerly a Dermatologist and Mohs Micrographic Surgeon at the Singapore National Skin Centre, he was not only an integral member of the Skin Cancer unit and Dermatology surgery unit but also one of the lead surgeons providing Mohs Micrographic surgery, in addition to aesthetic and laser procedures. He was also the visiting consultant and Mohs Micrographic Surgeon at Khoo Teck Puat Hospital and Singapore General Hospital.
Dr Kwah is a member of the Dermatological Society of Singapore, Member of the College of Physicians in Singapore, and a conferred Fellow of the Academy of Medicine in the Dermatology department in Singapore, member of the Royal College of Physicians and Surgeons in Glasgow and Fellow of the Royal College of Physicians in Edinburgh.
At the moment, Dr Kwah is a dermatologist at the Dermatology & Surgery Clinic in Singapore. Dr Kwah has published numerous articles, focusing on Mohs micrographic surgery. And is an active educator in the training of both medical students and doctors. At present, he is appointed as an advanced trainer for Botulinum toxin (BOTOX) and filler injections for the Asia-Pacific region by Allergen.
---
Contact Dr Raymond Kwah
Phone: 67332668
Education
MBBS (S'pore),MRCP (UK),FRCP (Edin)
FAMS
Dr Raymond Kwah offers the following treatments
Silkpeel
Filler Injections
Scars Hair Loss
Common Benign Skin Growth
Common Skin Infections
Eczema in babies and children
Medical Skin Problems
Qs Nd Yag Medlite C6
Pulse Dye Laser
Intense Pulse Light
Fractional Carbon Dioxide (CO2)
Ablative Carbon Dioxide
Mohs Micrographic Surgery
Acne Scar Revision
Scabies
Hand Eczema
Fungal Infections
Atopic Eczema
Alopecia Areata
Skin Care
Urticaria
Skin Allergies
Skin Cancer Surgery
Surgical Dermatology
Medical Dermatology
Psoriasis
Botox Injections
Skin Cancers
Eczema
Cryotherapy
Laser
Hair Removal
Others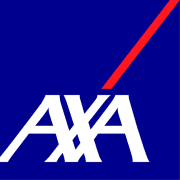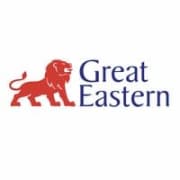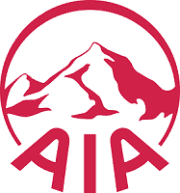 6. More Information
Dr Kwah always strives to give his best in all he does and he believes in contributing back to society. In recognition of his efforts, he had been awarded the "Lend a helping hand" award in 2001 by Tan Tock Seng hospital for being a service champion and having delivered consistently excellent service to patients and customers. He was also presented with the SARS award in 2003 and a letter of appreciation for assisting with the SARS outbreak by Tan Tock Seng and the National Healthcare Group.