Dr Tang has an MBBS obtained at the National University Of Singapore where he graduated top of his medical class in 1995. He also topped the postgraduate Masters of Internal Medicine examinations which earned him the Gordan Ransome Gold Medal. He completed his training locally at the National Skin Centre Singapore as well as the clinical fellowships in the Department of Dermatology.
He has done numerous research and studies as the Principal Investigator which includes the clinical trials for Acne and Eczema which has left a strong impact and has had international peer-reviewed journals. Also, his research interest includes Dermatology and Cosmetology. He is a well-respected and highly reputable dermatologist and as a key opinion leader in the areas of eczema, immune-mediated skin diseases, wound healing and skin cancers, including skin lymphomas.
At present, he is a consultant Dermaolotgsit at The Skin Specialists and Laser Clinic and a Member of the Dermatology Residency Advisory Committee, Dermatology Specialist Accreditation Exam Committee, a Course Instructor for the Dermatological Society of Singapore Aesthetic Practice Certificate of Competency Course and a Clinical Tutor at the Department of Dermatology, School of Medicine, University of Cardiff, UK.
Education
MBBS
M Med (Int Med)
MRCP (UK)
FRCP (Edin)
FAM (Dermatology)
Dr Mark Tang offers the following treatments
Sexually Transmitted Diseases
Tumour Excision
Skin surgery for Lumps & Bumps
Excision of Moles
Botulinum Toxin Injection
Procedural and Laser Surgery
Skin Cancer
Impetigo
Molluscum
Paediatric & Adolescent Skin Diseases
Lumps & Bumps
Keloids
Hair Fall
Fungal Infection
Common Skin Conditions
Facial Pigmentation
Skin Tag Removal
Intense Pulse Light
Scabies
Hand Eczema
Atopic Eczema
Alopecia Areata
Viral Warts
Urticaria
Vitiligo
Psoriasis
Electrosurgery
Cryotherapy
Acne
Pigment Laser
Chemical Peel
Fractional Laser
Skin Rejuvenation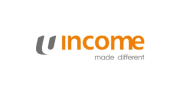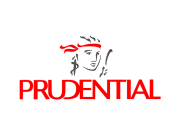 6. More Information
Dr Tang has 2 teenage daughters and hobbies include running and backpacking.