I dropped by Dental On The Bay's Marina Bay Sands branch over the weekend to have a chat with clinic director Dr Chris Mak. We previously featured them in our list of 8 Best Invisalign Clinics In Singapore, and it was where I had my own Invisalign treatment over 10 years ago.
As it turned out, besides Dr Eugene Chan, I completely forgot that Chris had also seen me at some point during my treatment.
This review is not sponsored, and opinions expressed are our own.

1. Atas locations?
There are two Dental On The Bay branches - one at Vivocity and one at MBS, but doctors are the same at both clinics, and the treatment cost is identical.
The team started out at Vivocity over 10 years ago, and as the team grew bigger, the MBS outlet was opened to cater to more patients.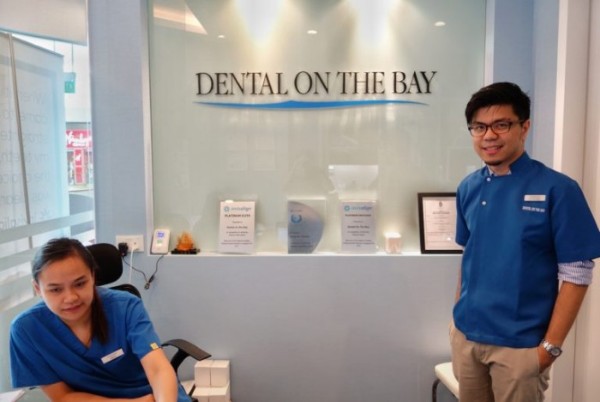 2. "What's the score from last night?"
One of the traits I value most as a patient is when your doctor can basically also pass off as the regular guy next door. I'm a huge fan of the whole down-to-earth, "did you watch the soccer match last night" sort of vibes.
This rapport is what the Dental On The Bay team is all about: Chris and co. are on first name terms with most of their patients, and follow-up appointments are essentially "catch up on life sessions" with your dentist.
It's probably why Dental On The Bay have a core patient pool made up of long-term patients and families with young children.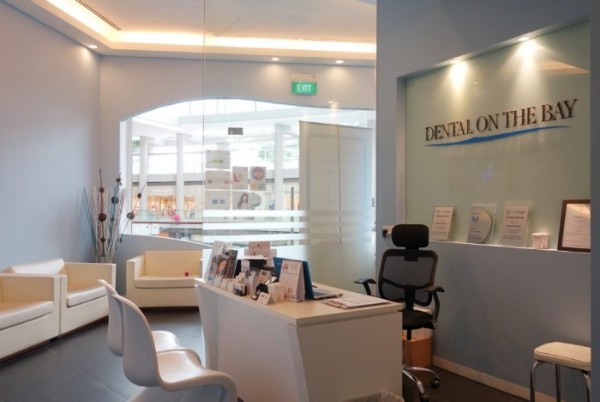 3. No bullshit
In a nutshell, I'd count on the bunch at Dental On The Bay any time to give their no-bullshit opinion right at the start about what treatment you need, and what you don't. "The very same advise we'd give our own dad or mom", to quote Chris.
The team always makes it a point to take as much time as needed for consultation and treatment planning -- meaning they set aside plenty of time at each visit to go through all your treatment options, answer your questions, and explain the risks of each treatment.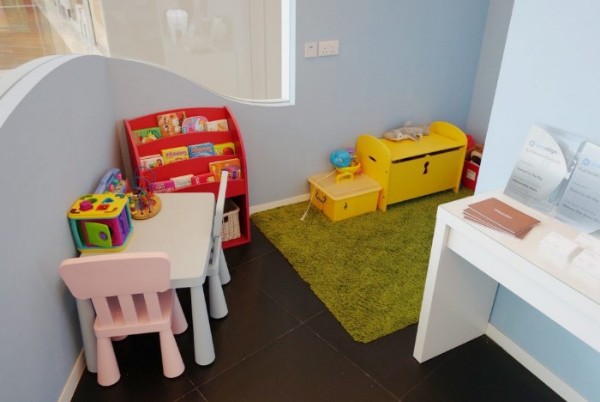 4. Unintelligible grunts make for bad communication
This open and upfront communication that DOTB offers is the key to a satisfied patient.
Just drawing on a horror story here that I heard from a friend's mom, when a dentist elsewhere told her that he needed to carry out additional costly treatment - WHILE he was treating her. I don't know about you, but I hate making small talk when the dentist has his tools in my mouth - what am I supposed to do beyond making unintelligible grunts in response?
If I were in her shoes however, I'd have spat out all the equipment and walked straight out of the clinic.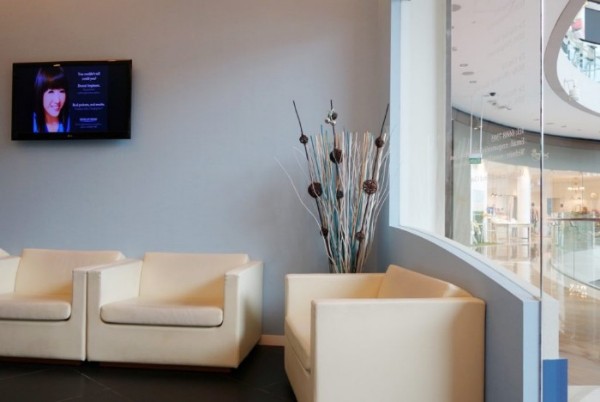 5. Keep your warranty card
Overall, Dental On The Bay carries out a lot of general dentistry, such as implants, crowns, and root canal treatment, as well as aesthetic dentistry, including Zoom teeth whitening and Invisalign procedures.
Their principles are based around providing holistic care and ideal treatment - something Chris feels they can't achieve if they practised in the heartlands, as patients tend to be more cost-conscious (meaning that patients often pick the treatment option that's cheaper, even if it's not the best solution).
DOTB also offers patients a sort of treatment "warranty" - eg. if your crown breaks in the first year, they'll redo it for free.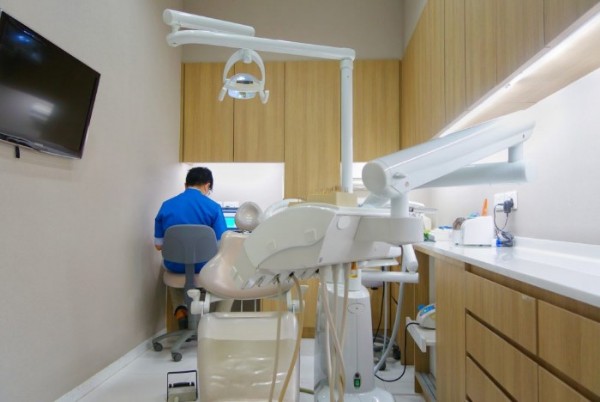 6. Tech stuff
The Dental On The Bay team comprises of 7 GPs and 2 orthodontists. On their visiting roster, they also have an endodontist (root canal specialist) and oral maxillofacial surgeon.
Most of the high-tech equipment is at the Vivo outlet, including a CBCT scanner for tooth extraction cases, an intraoral scanner* for crowns, and an endodontist's microscope.
As the core team is made up mainly of GPs, they refer patients to other dental clinics for more complex specialist treatment. This is in contrast to large dental groups with multiple specialists that tends to handle all cases "in-house".
*An intraoral scanner is a machine that takes a 3D scan of your mouth and teeth.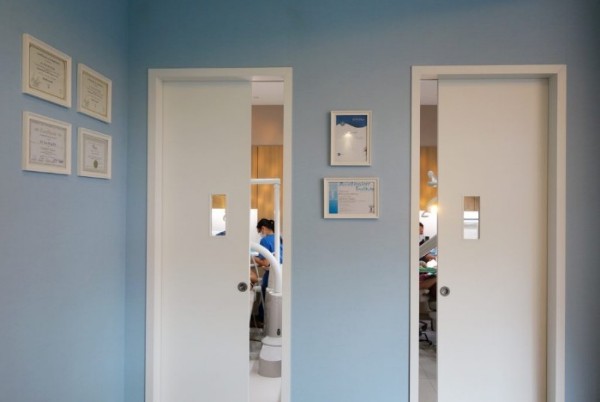 7. They play on the same team
The dental team at DOTB are all about the same age, and clearly share a great sense of camaraderie due to the time they've spent working together (over 10 years).
This translates to better care for patients, as they cross cover for each other when one of them is busy or away, which is how Chris ended up seeing me that one time during my Invisalign treatment.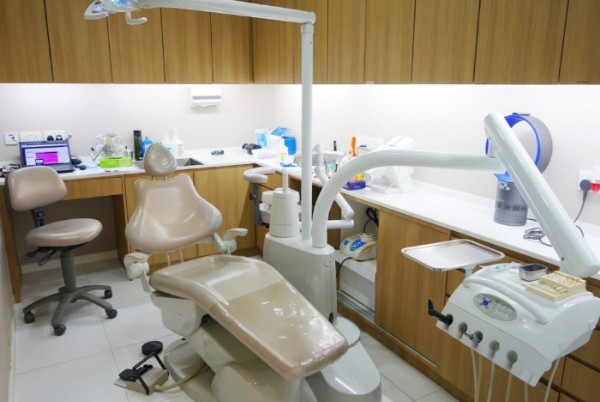 8. The flip side
Even though we featured them in our list of best Invisalign clinics for their sheer experience (DOTB are Platinum Elite Invisalign providers, helmed by orthodontist and Invisalign trainer Dr Eugene Chan), the fact that they don't have an Invisalign intraoral scanner is a distinct disadvantage, compared to other clinics who do.
You've got to wait at least 1.5 weeks more while your teeth impressions are couriered to the US; longer if the silicone moulds have to be retaken, or get lost in the mail en-route.
Parking expense is also a bit of a pain at both Vivo and MBS outlets. If you take the train, it's a long walk from Bayfront MRT station to the MBS outlet - something to be mindful of if you've got young kids in tow.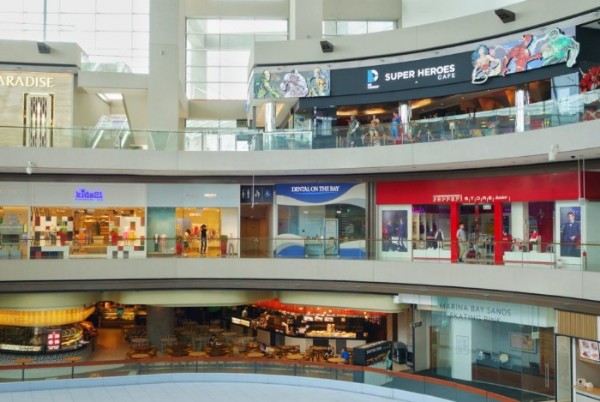 9. Atas prices?
I know what you're thinking by this point. Okay..so it's at MBS. It's going to cost me an arm and a leg right?
Contrary to what we expected, treatment cost is exactly the same at both MBS and Vivocity. Chris was candid that their clinic prices are above average, but not as high as compared to town practices (eg. Orchard Road clinics).
They also see subsidised CHAS and Pioneer Generation patients.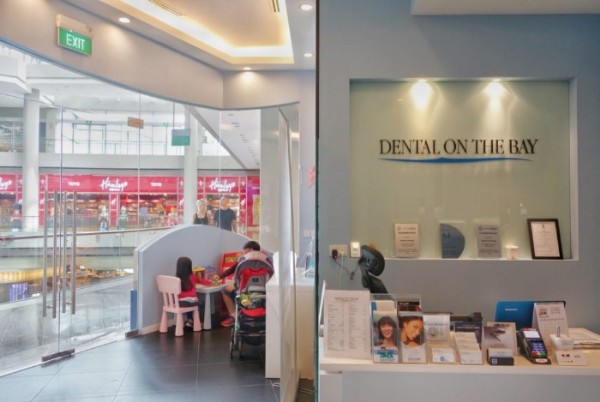 10. Cost
Below is a price guide offered by Dental On The Bay. I'm including it as I realised that Singaporeans being Singaporeans tend to Google for treatment based on price.
I really appreciated how readily DOTB released this information, as not all clinics are so transparent where pricing is concerned.
Dental On The Bay price list:
Consultation: $60 - 100
Specialist: $80 - 150
Scaling and polishing: $120 - 200
Invisalign cost: $8000 - 10000
Zoom teeth whitening cost: $1300
Root canal treatment cost: $500 - 1000
Veneers: $400 - 1000
Crowns: $1200 - 1500
Implant surgery: $1500 - 3500
Crown lengthening surgery: $600 - 900
Tooth extraction: $120 - 400
Wisdom tooth surgery: $800 - 1200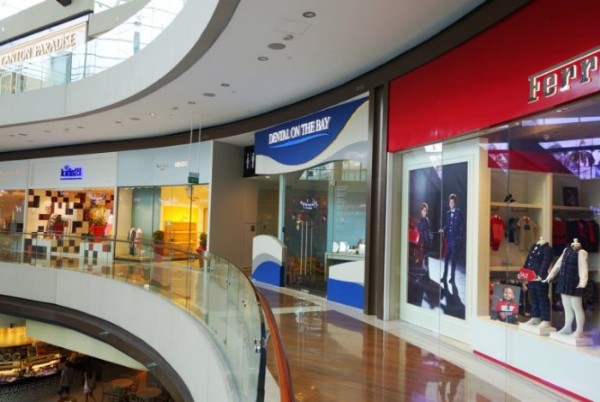 ---
11. TL;DR
Dental On The Bay is great if you're a kid, Man United fan, or have a dental phobia. Best if you're all three.
These are the guys to go to if you want a "no bullshit style, tell me what I need to do and what I don't need to do" approach from your doctor, who also takes the time to explain stuff.
I'd entrust my family and friends to them for general dentistry needs. Double emphasis again for good with kids, because I know how hard it is to find a dentist who's good with little humans.
(Incidentally, I had no idea that my sis brings her 3 kids to DOTB too, until she mentioned it while I was writing this review. Knowing how picky my sis is where her kids are concerned…enough said really).
Dental On The Bay (MBS) contact details:
Address: 2 Bayfront Avenue #01-13 Marina Bay Sands Singapore 018972
Phone: 6688 7303
Email: enquiries@dentalonthebay.com
Opening hours:
Mon - Fri 10 am - 930 pm
Sat 10 am - 6 pm