Getting a dental implant is no cheap affair, but it is the crème de la crème of tooth restoration solutions. A shoddy tooth restoration or replacement job can affect everything from your speech to your quality of life. Over time, your dentures may cause pain as the structure of your bone and gums change.
Not only are dental implants generally more aesthetically pleasing, but they also tend to last longer with a lifespan of about 10 years and make way for a stronger bite force, so you're able to enjoy a wider range of food and savour a more well-balanced diet. Because of this, many who can afford it are choosing implants over wearing dentures or getting dental bridges.
A brief introduction to dental implants
For the uninitiated, a dental implant is an artificial tooth root that comprises a medical-grade titanium screw, a connector and an implant tooth. The screw is first surgically fused to the jawbone, which is located below the gums. It is then fixed with the connector, which will support and secure the ceramic or metal implant tooth, also known as the crown.
Before the crown is screwed or cement-retained onto the implant, you'll have to wait about four to six months for your jawbone to heal from the placement of the implant screw. Once the entire process is complete, patients should observe the proper post-surgery instructions, avoid putting pressure on the wound, follow through with all medications and post-surgery appointments, and flag any foreign odours and discharge that may be caused by the implant.
An overview of dental implant costs in Singapore
Type of establishment
Price range per implant
Overall (Complex and non-complex cases)
$1,200 to $15,000
Overall (Non-complex cases)
$3,500 to $6,000
Public hospitals (For only the implant surgery)
$1,600 to $1,900
Public hospitals (For the dental implant with a crown)
$3,200 to $5,700
Private clinics
$2,000 to $4,800
The cost of a dental implant can range from an affordable $1,200 to more than $15,000. At a public hospital, you can get an implant for about $1,600 to $1,900, whereas private practices charge between $2,000 and $4,800. This sum also depends on how complex the case is. A typical, non-complex implant costs about $3,500 to $6,000.
Mini implants, which are not the same as conventional dental implants and do not work as substitutes for them, often deal with a smaller surface area and are simple to complete. As such, the cost of mini dental implants averages at between $700 and $1,500.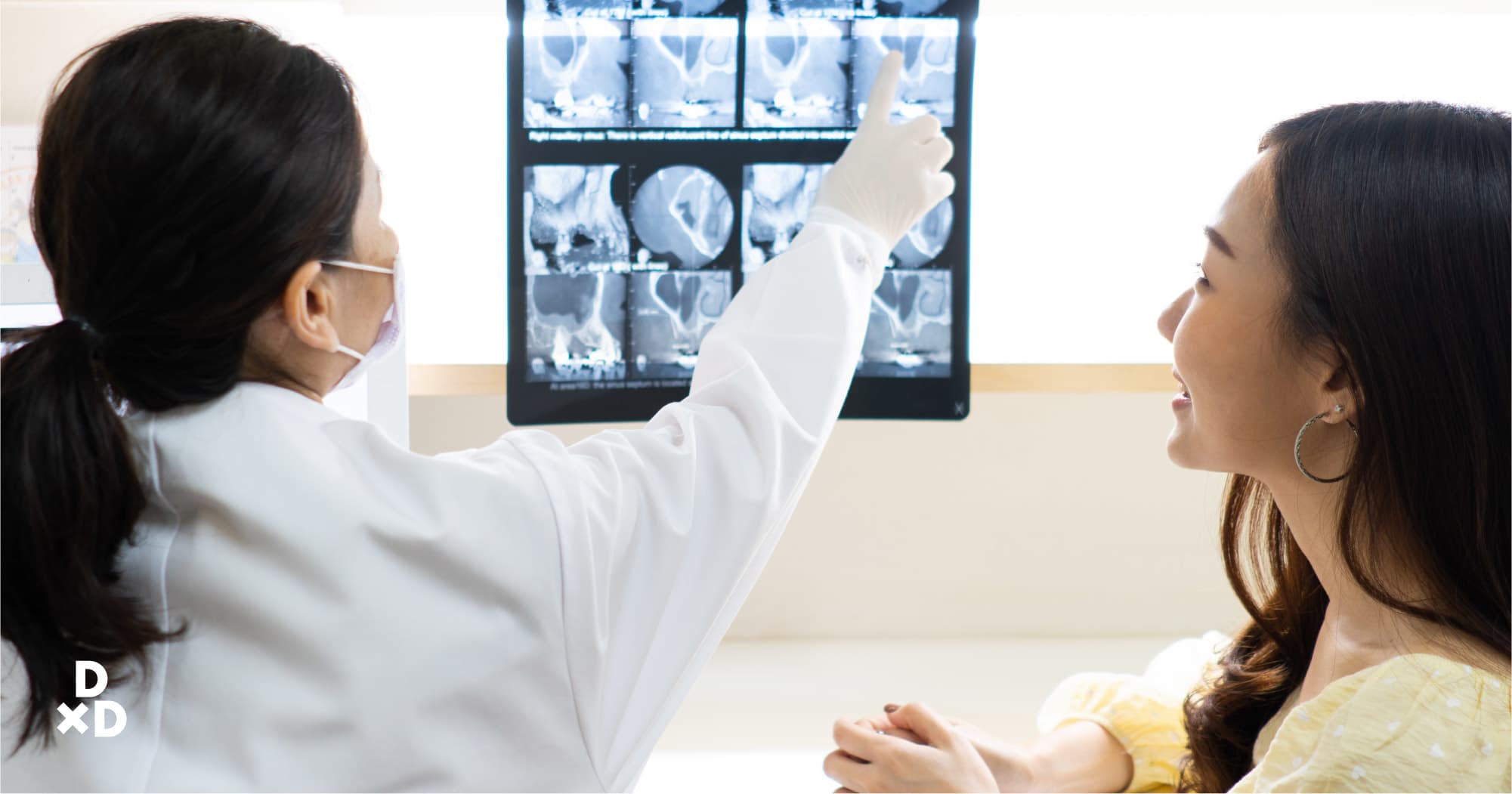 Various factors that contribute to the cost of dental implants
Your oral health
Your medical history
Underlying health conditions
Dental phobias
The experience of the dental surgeon
The brand of the dental implant
The quality of the dental implant
The type of dental lab used to craft implant materials
The number of additional procedures needed
If your oral health is up to standard, the procedure for a dental implant surgery should be fairly uncomplicated. The fewer dental issues you have, the lower the overall cost you'll pay as well. However, if you've suffered bone and gum loss due to the missing tooth, or periodontal diseases, you'll need to undergo a more complex treatment.
Likewise, having a complicated medical history, underlying health problems and chronic diseases such as heart disease and diabetes, and dental implant failures in the past may add to the number of procedures necessary for the surgery. Even your dental phobias – manifesting in the form of extreme anxiety that can only be addressed with the use of sedatives – may lead to a more hefty price tag.
Besides the difficulty of the case, dental surgeons with more experience, better qualifications and stronger reputations can command a higher price. The brand of the dental implant also matters – implants made in Korea are typically less pricey than those from Europe and the United States.
Furthermore, higher quality products made in a state-of-the-art lab, as opposed to a cheaper one with fewer high-tech equipment, incur higher lab fees. Looks-wise, you may save on the cost by settling for a practical dental implant, instead of a more detailed, aesthetically pleasing one that uses various layers of colouring and is shaped to mimic your natural teeth.
A detailed breakdown of dental implant costs in Singapore
Type of procedure
Price range
General consultation and dental examination (Low end)
$40 to $80
General consultation and dental examination (High end)
$80 to $150
Dental panoramic and periapical X-ray
$80 to $120
3D CT bone scan
$350 to $500
Dental study model or intra-oral scan
$100 to $250
Surgical guides and computer-guided surgical planning
$250 to $800
Bone grafting and customised meshes or membranes
$800 to $3,000
Sinus lifting
$1,000 to $3,500
Dental implant crown, including fees for lab and prosthetic components (Low end)
$500 to $1,500
Dental implant crown, including fees for lab and prosthetic components (High end)
$2,000 to $3,000
Dental implant surgery (The fixing of the implant into the jaw)
$2,000 to $4,000
Intravenous sedation, or general anaesthesia
$700 to $1,200 per hour
Local anaesthesia
$50 to $500
Medication
$35 to $100
Post-surgery review and review X-rays
$50 to $200
Soft-tissue gum grafting around the dental implant
$1,000 to $2,500
Disclaimer: This table includes additional procedures that are not always necessary or included in a routine, non-complex dental implant surgery.
Aside from the actual implant surgery, there is a host of other procedures that may be included in the overall treatment, thus adding to the total price tag. This fee is also contingent on whether you require just a single tooth implant or full-mouth rehabilitation, where every tooth needs to be replaced. What's crucial to consider are also your pre-and post-surgery needs. This starts with the initial consultation, a dental X-ray and a scan that produces a 3D image of your jaw and teeth.
During the procedure, the surgeon may use plastic surgical guides to ensure the implants are fixed in the right position and angle. In cases where the patient lacks healthy bone and gums to support the implant, bone grafting and sinus lifting may also be necessary. To ensure your gums are healing well, you may schedule post-surgery reviews as well, further adding to the total cost of getting a dental implant.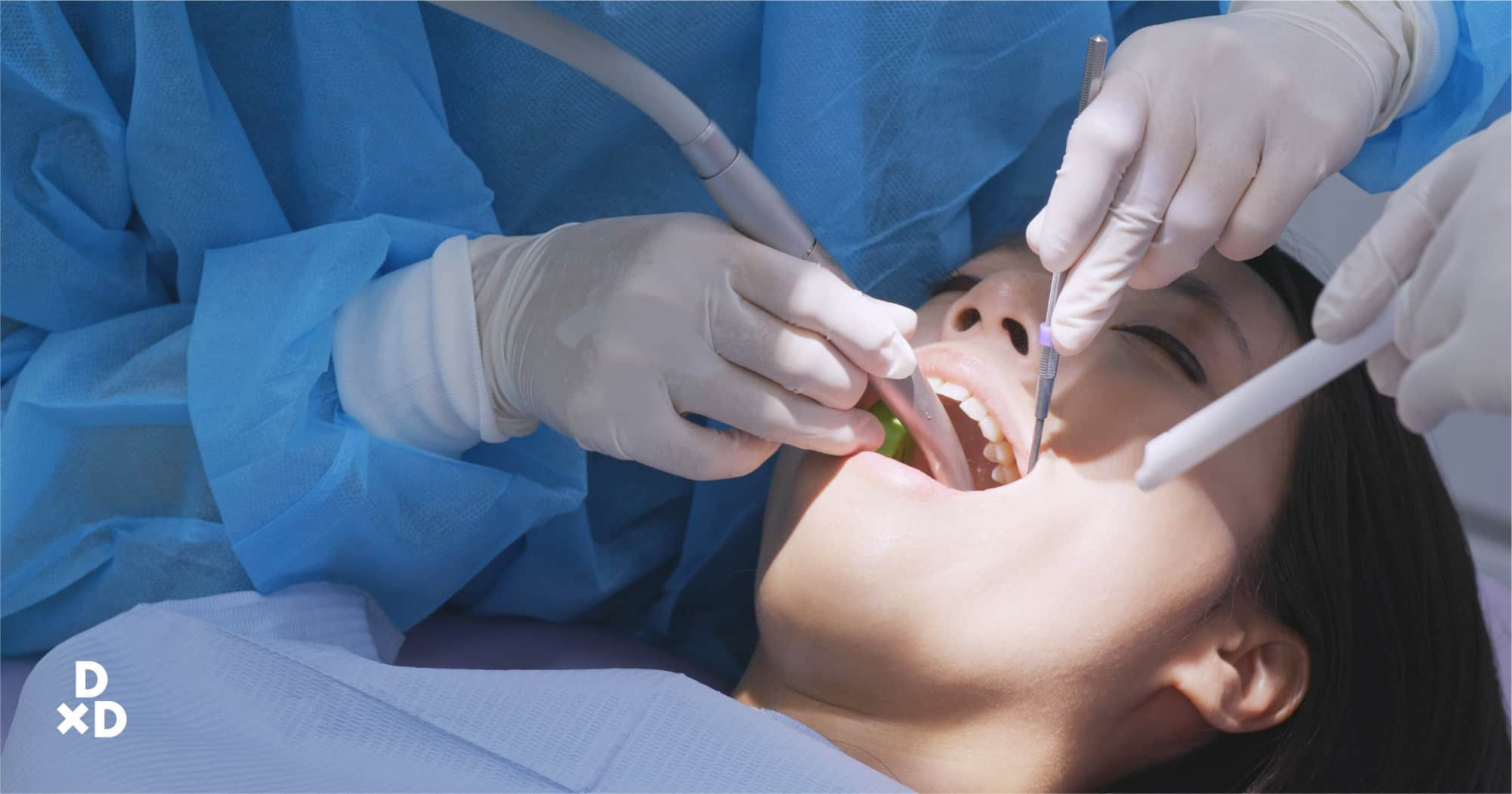 A cost comparison guide for clinics in Singapore that provide dental implants
Private clinics in Singapore
Address
Price for dental implants
Smile Central
119 Aljunied Avenue 2, #01/02-80/82/84, Singapore 380119
90 Hougang Avenue 10, Hougang Mall, #01-18, Singapore 538766
183 Toa Payoh Central, #01-278, Singapore 310138
From $2,000
Q&M Dental Group
Islandwide (67 clinics)
From $2,675
T32 Dental
Islandwide (6 clinics)
$3,500 to $28,000
Elite Dental Group
1 Grange Road, Orchard Building, #12-03, Singapore 239693
$2,000 to $6,000
Trust Dental Surgery
491 Jurong West Avenue 1, #01-171, Singapore 640491
From $2,249
Nuffield Dental
Islandwide (10 clinics)
From $3,500
Newport Dental
1 Stadium Place, #01-08, Singapore 397628
From $3,000
Wellness Dental Studio
304 Orchard Road, Lucky Plaza, #02-105, Singapore 238863
From $2,200
Medical Orofacial Surgery
6 Napier Road, Gleneagles Medical Centre, #07-03, Singapore 258499
$4,000 to $5,000
Raffles Medical Group
Islandwide (11 dental clinics)
From $2,850
While public hospitals such as the Changi General Hospital, Tan Tock Seng Hospital, National University Hospital, Khoo Teck Puat Hospital, Ng Teng Fong General Hospital provide dental implants at a lower cost, private clinics offer a leg-up in terms of shorter wait times. Among the top 10 clinics in Singapore that offer dental implants are Elite Dental Group, T32 Dental, Nuffield Dental and Raffles Medical Group.
Starting prices for dental implants vary between clinics, but part of the sum – up to $1,250 per implant – can be claimed under Medisave. Ultimately, no matter the cost of the procedure, the real secret to a seamless dental implant surgery lies in the expertise of the dental surgeon. With Human, you'll get access to the best dentists in Singapore along with informative profiles and patient reviews of each to help you make an informed decision.
Click here to find a doctor now. Alternatively, start by scheduling a video consultation here, and we will pair you with a medical practitioner that best suits your needs.