The number of confirmed Wuhan virus cases has been and is expected to continue increasing over the next 2 weeks. At this point, I am sure that you have seen thousands of other articles about ways to prevent the virus from spreading further.
We have previously discussed the difference between surgical masks and N95 respirator. Now we will be discussing about how to choose good sanitizer to protect yourself against Covid-19. Stores all over Singapore are running out of hand sanitizers. If you are here, your first thoughts are probably of stocking up some supplies too. Before committing to just any product, be sure to check what they contain.
You should also know which areas to avoid in Singapore. We have a list of locations here on Human that's updated every Friday.
Are all hand sanitizers the same?
To protect against viruses, you should use alcohol-based soaps or rubs [1]. This includes various antibacterial soaps, antiseptic wipes, and hand sanitizers.
You might think that any sanitizer that says anti-bacterial or anti-septic is the same. But that is not the case. The different sanitizers available have different alcohol contents. That is what you should pay attention to.
Find a hand sanitizer with at least 60% alcohol content
CDC recommends that you find a hand sanitizer with at least 60% alcohol content. This is because multiple research sources have found that products with less than the recommended alcohol content tended to be less effective in preventing infections [2].
Hand sanitizers are categorised as hand rubs. When you use them, make sure that your hands are dry. Pour the product into one palm and rub the product all over both hands for around 20 seconds until your hands are entirely dry of the product.
What about antiseptic wipes?
Antiseptic wipes should be used to clean areas rather than hands due to the harshness of the product. Even so, it is highly recommended to find a product with at least 40% alcohol content.
Research has found that it is possible that antiseptic wipes can actually be spreading germs rather than killing them [3]. Whenever possible, you should opt for water & soap or hand sanitizers instead.
Hand sanitizers vs water & soap
Dr Kalisvar Marimuthu from the National Centre of Infectious Diseases mentioned that water and soap is the best way to prevent the Covid-19 [4]. You can see the infographic below to see how you should wash your hands.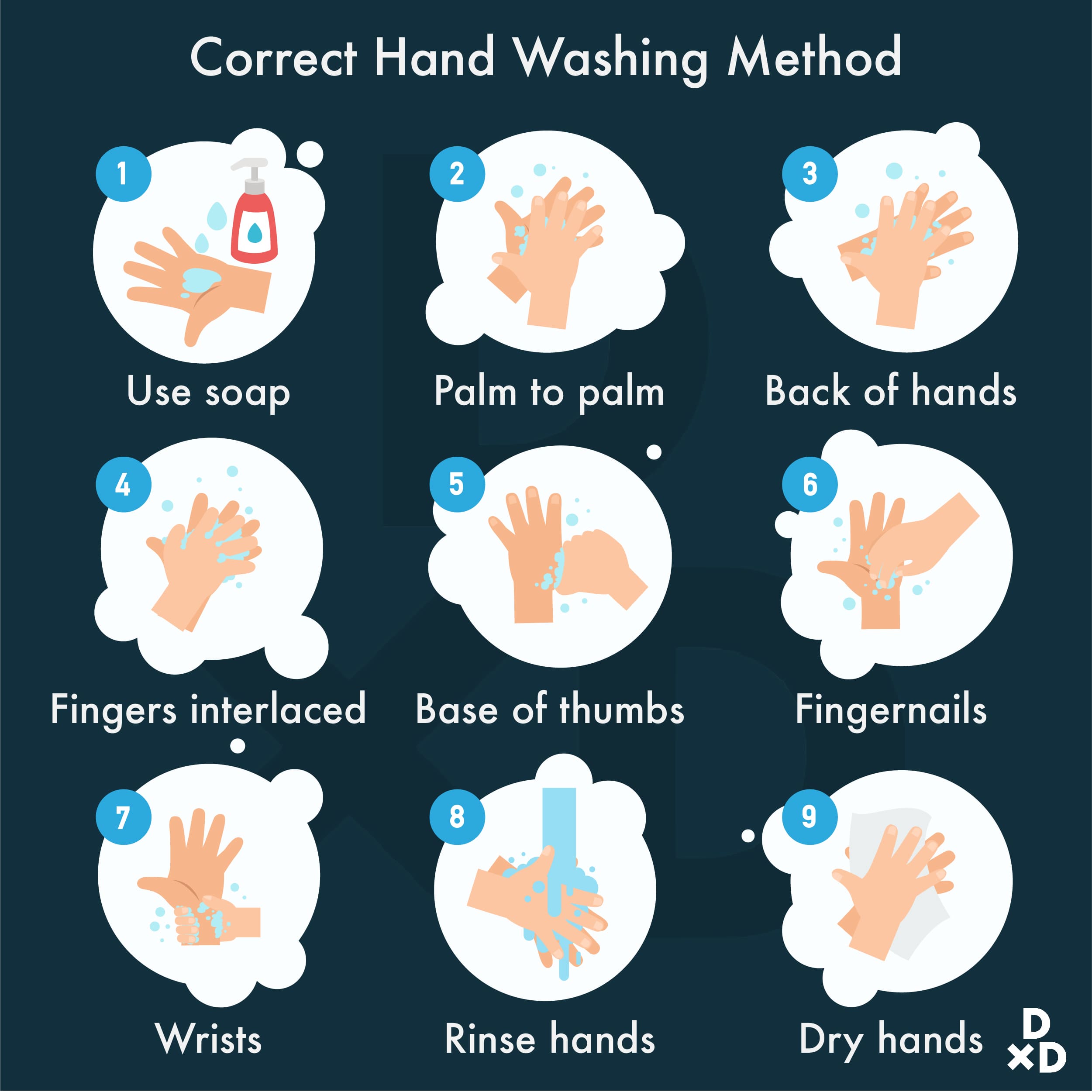 Hand sanitizers are not effective if your hands are visibly dirty
If there are visible soil particles, dirt, dust, or grease on your hands, you MUST use water and soap. Various research shows that hand sanitizers are not effective in these cases [2].
Understandably, you may not always find water and soap when you are outside your house. In those cases, a hand sanitizer is your next best alternative. In times of a virus outbreak, it is good to bring around a bottle of hand sanitizer with you at all times.
Click here for updates regarding the Covid-19.
---