Wondering what a Smile Makeover is and how Invisalign treatment plays an important role in getting the smile you want? Join our webinar to learn more about Invisalign treatment and aesthetic dentistry.
Title: Ask us Anything about Invisalign Aligners and Smile Makeover: Getting your 10/10 Smile
Date: 5 November 2021
Time: 8:00pm
Register here: https://bit.ly/3BBJtsP
---
Invisalign is the first thing that people think about when people talk about clear aligners. This is because it has been around for a long time with a very good track record. I have seen some new clear aligner brands come and go either because they did not have enough patients to support their business or the materials that they used in their aligners were not up to par for dentists or orthodontists.
My first time meeting Invisalign
The day I learned about Invisalign was the day I truly became a dentist.
My first 4-years of studying dentistry in school made me realise that dentistry was not for me. I was about to give up when, in my final year of dental school, I noticed my classmate was wearing an interesting clear appliance in their mouth. I asked them about what it was and they told me it was something called Invisalign.
I soon learned that Invisalign was an orthodontic device to help straighten your teeth. When I first learned of the principles behind Invisalign, it seemed like a fantastic idea! Imagine moving your teeth but with:
No metal brackets
No wire
Removable braces
And less pain
Who does not want those benefits? With renewed purpose, I signed up to become an orthodontist and never looked back since.
Why do I recommend Invisalign to my patients?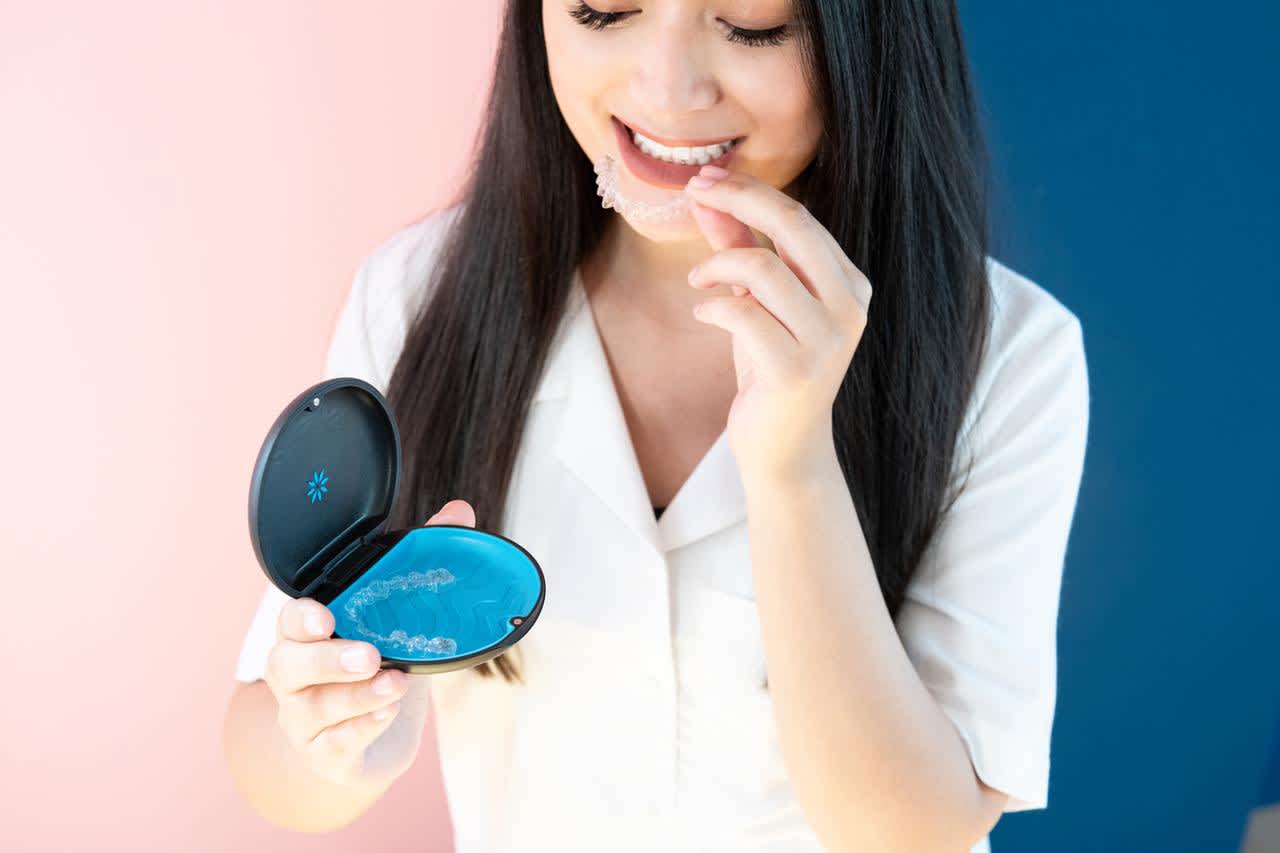 Invisalign already has 8 million cases for the past 20 years. However, even with extensive planning, you will probably need more than 1 set of clear aligners. We often need to order additional sets of aligners to help finish up our cases, especially if there are complications. The great news is that when you order Invisalign, you subscribe to a time limit and not to how many aligners you order. This is one of the reasons why Invisalign is so great. I like to call Invisalign a time subscription to my clear aligners.
Invisalign costs more money than other clear aligners, but I believe that you are paying for quality here. People often think they are just paying a "premium" for the brand of Invisalign. I can assure you that you are paying for the quality and the science behind it [1] [2] [3]. How do I know?
Because I make my own aligners too.
With a 3D printer, anyone who has knowledge about 3D printing can make their own aligners. That is why there have been many new aligners companies sprucing up everywhere lately. However, even if a technician can make new clear aligners easily, it does not mean that they are suitable for use. One element that is missing is the knowledge of how teeth move which dentists like me have. Do not let the price fool you with the cheaper alternatives. Lower costs mean you are paying for a limited correction for very mild or minor cases.
Ready for your clear aligners?
You need to check with your dentist or orthodontist. They are best-suited to tell you which system would be the most suitable. As you can guess, I recommend Invisalign for all the reasons I have highlighted above. Because who does not want the best choice for their patients?
Read more about clear aligners in singapore in this ultimate guide.
---
This article was produced with the support of Invisalign. To find out more about what others are asking regarding Invisalign clear aligners, please click here.
---
Dr Hwang Jun Hyuk graduated with a certificate and masters in orthodontics from the University Of Maryland School Of Dentistry in Baltimore, Maryland, USA. He received his D.M.D. (doctor of dental medicine) from Boston University with summa cum laude as valedictorian and was inducted into OKU National Dental Honour Society in 2012.