1 in 3 women worldwide will have an abortion in their lifetime. This in-depth guide answers all the most common questions about getting an Abortion in Singapore.
I hope to help dispel some of the myths surrounding abortions in Singapore by addressing the concerns that women raise at my clinic, as well as [the costs of getting an abortion in Singapore](#abortion cost Singapore).
1. Who can get an Abortion in Singapore?
You can legally get an abortion in Singapore if:
Your pregnancy is below 24 weeks
You are a Singaporean citizen or the wife of a Singaporean citizen
If you're non-Singaporean, you can only get an abortion if:
You have PR status or you're married to a Singaporean citizen
You have been residing in Singapore for more than 4 months
After 24 weeks of pregnancy, you can only get an abortion if your life is at risk, or your foetus has a severe abnormality - this must be performed in a public hospital.
Pre-abortion counselling and a 48 hour wait period are required before any abortions in Singapore are carried out.
2. Will my Parents know if I get an Abortion in Singapore?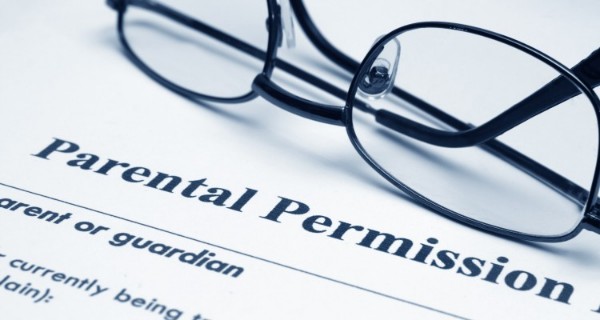 You do not need parental consent to get an abortion.
As long as you are above 16 years old, NO ONE ELSE will be informed about your pregnancy and abortion due to medical confidentiality.
If you are between the age of 14 – 16, you'll need to be counselled at the Health Promotion Board Counselling Centre before obtaining a special permit.
This will still be strictly confidential (your parents will not be informed) unless there's been an offence committed (eg. you have been raped).
The one caveat is if you are below 14 years of age – this is deemed to be statutory rape and thus will have to be reported to your parents and the police.
---
Are you a Pregnant Teen? Know your options, Get support and make an informed decision with Babes Pregnancy Crisis Support. Call BABES at +65 8111 3535 (24hr helpline) and get the support you need.
3. What information is collected when I perform an Abortion in Singapore?
MOH collects a register of all terminated pregnancies with the following information:
Your name
The date of termination
The method of termination
You'll also be required to sign a form declaring:
Your marital status
Your education level
The number of children you have
This register is kept strictly confidential, and no one (apart from MOH) has access to it.
---
Like our content? Sign up for our newsletter, The Pill — quality content served in weekly doses.
---
4. How is your Pregnancy dated by Doctors?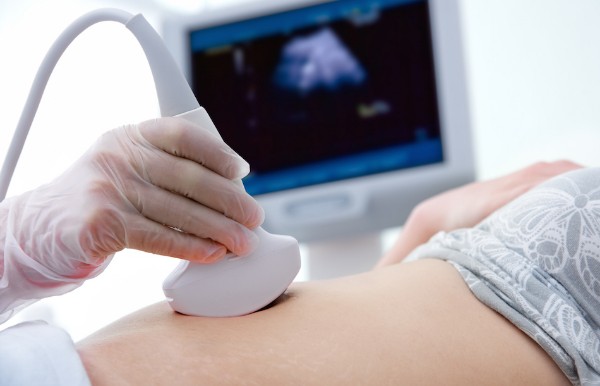 Before an abortion, the most important information I need to find out is:
The gestation date
The size of the pregnancy
Ultrasound dating is used to determine the gestational age of the pregnancy.
The majority of abortions in Singapore (approximately 90%) are performed before the 12th week of pregnancy.
Abortions are not legal if your pregnancy has progressed beyond 24 weeks. Most doctors in Singapore will not perform an abortion beyond 22 weeks.
5. What Doctors are allowed to perform an Abortion in Singapore?
In Singapore, abortions are only performed by Gynaecologists.
Your gynaecologist needs to come up with the safest plan for your abortion. This includes decisions such as:
Where the abortion will be carried out (hospital vs clinic)
Which abortion method to use (medical vs surgical)
Whether an anesthesiologist is necessary
6. Where can you find Abortion clinics in Singapore?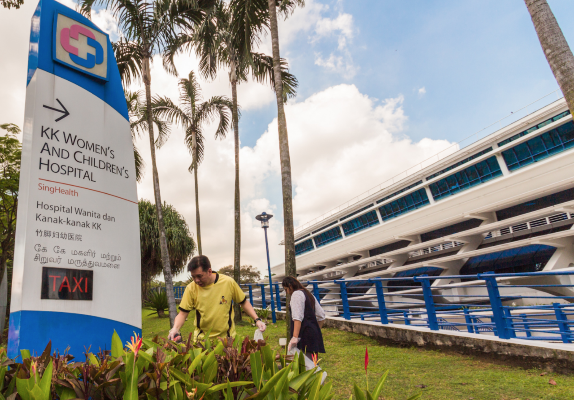 The most common place to get an abortion is at a public hospital, or a private abortion clinic.
The public hospitals in Singapore that carry out abortions are:
KK Women's and Children's Hospital (KKH)
Singapore General Hospital (SGH)
National University Hospital (NUH)
7. Is there a difference between going to a Public hospital or Private clinic for an Abortion in Singapore?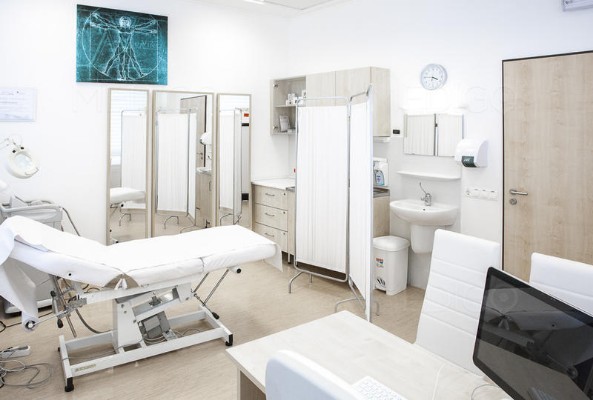 The main difference is that you'll be able to get an abortion at the private clinic faster. This can be as soon as 2 days after the first appointment for the dating scan. There's also more privacy and convenience at a private clinic.
On the other hand, the wait time to get an appointment at a public hospital can take 1 - 2 weeks on average.
8. What are the considerations if you choose to get an Abortion at a Private clinic?
If you decide on a private clinic, you should find out:
Where the procedure will be done if you're undergoing a surgical termination
Whether an anaesthetist will be present to be in charge of sedation and anaesthesia
Abortions done within clinic premises are generally less expensive. However, depending on the setup of the clinic, it might be safer to do it in a hospital with full facilities. This especially applies if your pregnancy is more advanced.
It's also safer and recommended to have a separate anaesthetist present - but the fees will likely be higher.
9. How much is the cost of an Abortion in Singapore?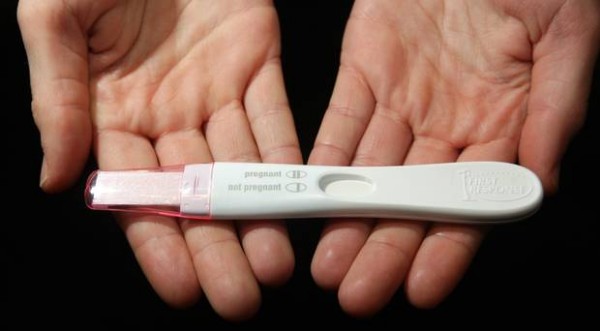 Depending on your gestation, Abortions in Singapore cost between $750 - $3000, with differing costs in Public Hospitals and Private Clinics:
Type of Care
Cost
Public Hospital (1-2 weeks waiting time)
$750 - $1500
Private Clinic (1-2 days waiting time)
$1000 - $3000
These costs include:
Doctor consultation and follow-ups
Medications
Ultrasound scans
The age of your pregnancy is the most important determining factor in how much your abortion will cost.
Aborting an advanced pregnancy is much more complex, and hence more expensive. Other factors which may affect costs include:
Method of abortion
Anaesthetist fee (if required for sedation or general anaesthesia)
Pre-existing medical conditions
You can also obtain a referral from a polyclinic to get an abortion at a public hospital as a subsidised patient.
---
Also read:
When is the best time to take a pregnancy test for the most accurate results?
How accurate is a pregnancy test in determining pregnancy?
---
10. Can I use Medisave for the Abortion?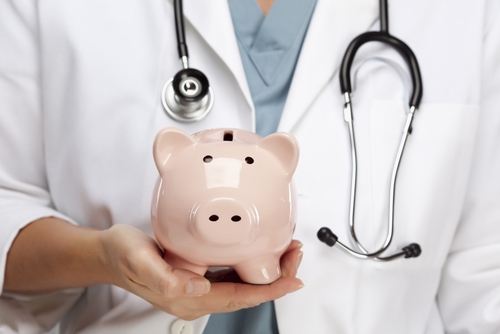 You can use between $900 - $1050 from your Medisave for both private and public route.
All you need to do is show your NRIC at the clinic, and the clinic staff will process the claim for you.
11. What are the types of Abortions in Singapore?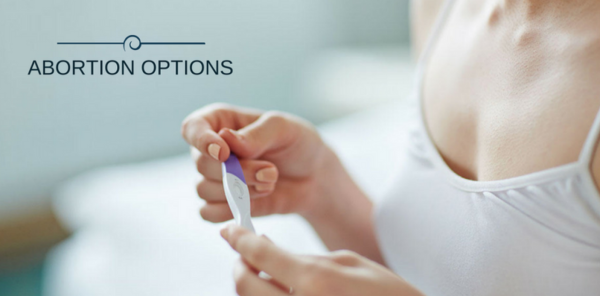 The 2 main options for abortions are:
Medical abortions (for pregnancies less than 8 weeks)
You take an "abortion pill" to induce abortion. It doesn't require any surgery or an anaesthetic

Surgical abortions (for pregnancies between 8 - 12 weeks)
A vacuum aspiration procedure is performed to induce abortion. This is done under sedation or general anaesthesia.
After 14 weeks of pregnancy, the preferred method is medical abortion in combination with evacuation (removal of remnant tissue), performed under general anaesthesia.
Many private clinics in Singapore primarily perform surgical abortions in the first trimester.
12. What happens before an Abortion?
Pre-abortion counselling and a 48-hour wait period are required after the initial doctor consultation. The clinic will also perform:
A blood test to determine your blood group
A cervical swab to exclude any genital infections or sexually transmitted diseases
It's important to exclude pre-existing sexually transmitted diseases, as these can cause significant complications after the abortion.
13. What is a Medical Abortion?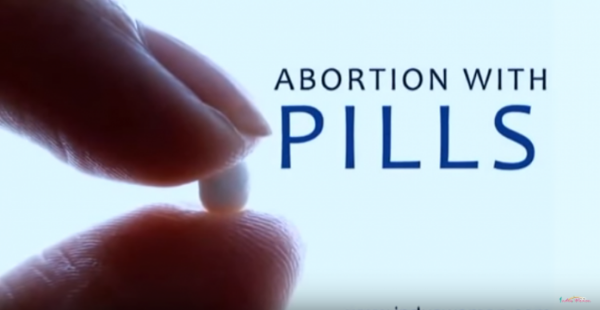 Cytotec (Misoprostol) and RU486 (Mifepristone) are commonly referred to as the "Abortion Pill". These medications stop the pregnancy and cause strong contractions in your uterus to expel the products of conception.
Medical abortions are primarily used for pregnancies of less than eight weeks, beyond which using this method may end up with more complications.
The main downside to medical abortions is that the duration of bleeding and severity of cramping can be unpredictable.
14. Where can I buy Abortion Pills in Singapore?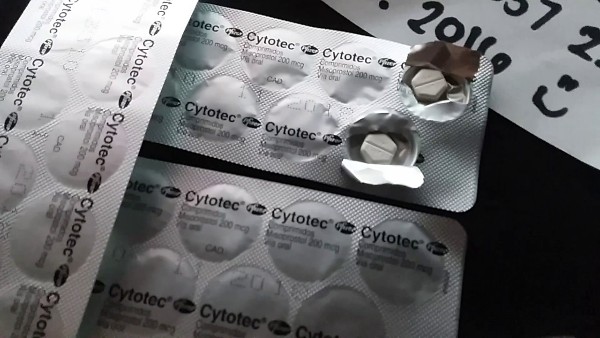 Only Cytotec is available in Singapore due to licensing regulations.
The use of Cytotec needs to be administered and supervised by a gynaecologist in Singapore. You'll need to see the gynaecologist to confirm:
Your pregnancy is a intrauterine pregnancy and not an ectopic pregnancy
To identify the date the pregnancy
You should never buy abortion pills online due to the severe risk of complications. There is no way to tell if what you're buying is genuine!
A study published in the British Journal of Obstetrics and Gynaecology found that 11% of people who bought abortion pills online experienced an incomplete abortion, or excessive bleeding.

Also read: The Ultimate Guide to Gynaecological Conditions in Singapore (2021)
15. What happens during a Medical Abortion for pregnancies less than 8 weeks?
You can choose to take the abortion pill by mouth or have it placed in your vagina. Taking it orally typically has more side effects.
Contractions will start within 4 - 6 hours of taking the medication. These contractions will cause:
Heavy bleeding
Severe cramps
Loss of the pregnancy.
Other common side effects from taking the abortion pill includes nausea, vomiting and weakness.
16. What happens during a Surgical Abortion for pregnancies of less than 12 weeks?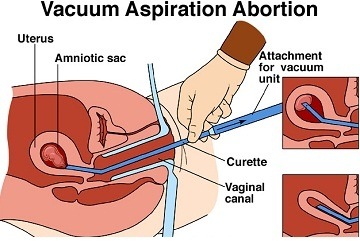 Your cervix will be gently widened, following which a small tube is used to suction out the products of conception.
A tablet may be placed inside your vagina or taken by mouth a few hours before to soften your cervix.
Vacuum aspiration takes about 20 minutes, and you'll generally be able to go home about 4 hours later.
17. What happens during an abortion for pregnancies between 14 - 24 weeks?
Medicine is first inserted into the vagina at certain intervals to induce expulsion of the pregnancy. An evacuation is then done under general anaesthesia to remove any remnant tissue.
This procedure is more complicated due to the larger size of the pregnancy, and will usually require 1 - 2 days of hospitalisation.
18. When can I go home after getting an Abortion?
A surgical evacuation in the first trimester basically means you'll be in the clinic or hospital for that morning.
If you undergo medical termination in the second trimester, you're likely to stay 1 or 2 nights in the hospital. This length may vary, depending on the regime chosen by the doctor.
19. What can I expect after the Abortion?
You'll have to undergo post-abortion counselling after the procedure. Your doctor will also prescribe you a course of antibiotics, and advise you on birth control methods.
You'll be able to return to all your normal activities the next day. Doctors will usually advise you to abstain from sex for 2 weeks to reduce the risk of infection.
The clinic will arrange a follow-up about one week later to check for any complications.
20. How painful are Abortions?
Medical terminations will cause significant cramping and discomfort felt until the pregnancy is expelled, and this is much more the case with a pregnancy which is beyond 12 weeks.
Vacuum aspiration procedures are done under sedation or general anaesthetic, so you'll not feel anything. There might be some mild cramping felt after a vacuum aspiration, which is easily alleviated with some painkillers.
21. Do Abortions cause Depression and other Mental health issues?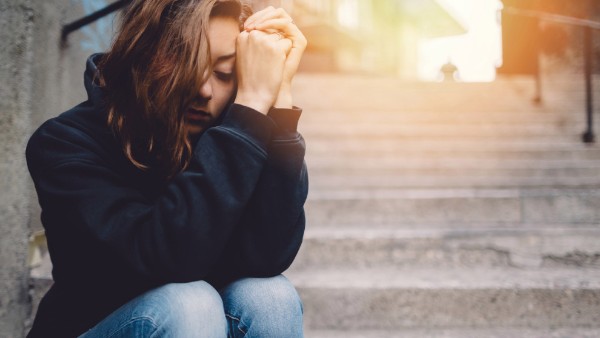 A systematic review of 50 studies found no link between abortions and mental health issues.
The exception was in those who had multiple abortions - this group of women may be more likely to experience depression and anxiety.
22. What are the Complications of getting an Abortion in Singapore?
Abortions are safe. Major complications are very uncommon - the risk is less than 1%.
Generally speaking, the later the abortion is carried out, the greater the risk of complications.
The most common complications are:
Infection of the uterus – about 1 in 10 abortions; treated with antibiotics
Excessive bleeding requiring blood transfusion– about 1 in 1000 abortions, and 4 in 1000 after 16 weeks
Damage to the cervix – about 10 in 1000 abortions
Damage to the uterus – about 4 in 1000 abortions
Residual pregnancy tissue still remaining - about 1 - 2 in 100 undergoing surgical abortion, and about 6 in 100 undergoing medical termination. This may require a second procedure.
---
Also Read: This Singaporean Gynaecologist Discusses Possible Complications Of Abortions
---
23. Will an Abortion affect my Fertility?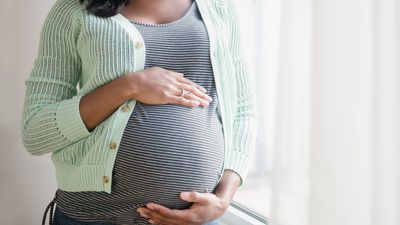 A properly performed abortion should not affect your future fertility or chances of having a normal pregnancy.
In fact, it's possible for you to get pregnant again soon after your abortion, which is why it's important for you to start using reliable contraception ASAP.
However, in the event that you get an infection of your uterus, you should be treated promptly as this can cause harm to your future fertility. The usual tell-tale signs of an infection are pain, smelly discharge, and fever.
Do note that there are fertility risks associated with repeated abortions. This includes Asherman's syndrome, in which intrauterine scar tissue results in future problems with fertility and menses.
24. What resources are available in Singapore to help you make an informed decision?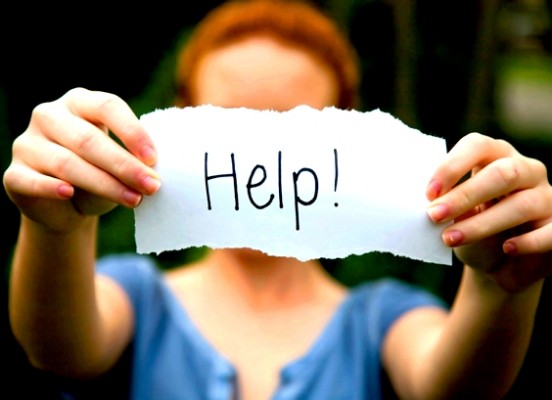 If you are seeking assistance or counselling, you can contact the following Singapore volunteer organisations to find out more information:
Pregnancy Crisis Service: 6339 9770
Babes Pregnancy Crisis Support: 8111 3535 (for Pregnant Teenagers)
---
Dr Jasmine Mohd practices as an obstetrician and gynaecologist at WC Cheng & Associates. She holds a joint appointment as Adjunct Assistant Professor at NUS. Dr Jasmine remains dedicated to surgical teaching of residents in her role as Visiting Consultant to the Department of Minimally Invasive Surgery in KKH.
---