When seeing the dentist for braces treatment, patients are frequently confused between Invisalign and MBrace® Aligners, 2 of the more popular clear aligner brands in Singapore.
My colleague has previously covered the costs of Invisalign in Singapore, and I'm here today to share about MBrace® clear dental aligners.
1. How much do MBrace® Aligners cost in Singapore?
MBrace® aligners are generally more affordable compared to Invisalign. In Singapore, you can expect to pay around $4500 - $6800 for full mouth treatment.
Some clinics will tailor a cost according to your treatment plan, whereas others will have a package price.
2. Why are MBrace® Aligners cheaper than Invisalign?

MBrace is a Singapore-based company. Treatment planning and the manufacture of aligners are performed in Singapore, which helps to reduce a lot of the lab costs.
On the other hand, Invisalign aligners are manufactured in Mexico, and treatment planning is done in Costa Rica.
Invisalign has a longer track record than MBrace® Aligners as Invisalign was founded in 1997. The main advantages of Invisalign over Mbrace is that dentists can use Invisalign to perform more complex tooth movements as compared to MBrace.
You can read more about the differences between Invisalign and MBrace® aligners here.
3. What can I expect to be included in my MBrace® aligner package?
Upon consultation, pre-treatment record taking is required to produce your tailored treatment plan. This includes:
Dental X-Rays
Clinical photographs
Moulds of your teeth
Pre-treatment bite registration
The above mentioned are usually included in your quoted MBrace® aligners price. Do verify this with your dentist however, as charges will differ from clinic to clinic.
4. How do MBrace® Aligners work?
After accepting your treatment plan, a series of MBrace® aligners will be fabricated. These are to be worn for 20 - 22 hours daily, for 2 weeks per set of aligners.
You should still see your dentist periodically during the course of your aligner treatment.
At the end of treatment, retainers are required to keep your teeth in their new positions.
5. Why do most dentists give a general price range instead of one fixed price?
Similar to Invisalign, MBrace® aligner costs vary in Singapore due to:
Complexity of treatment: As a general rule of thumb, the more complex the case, the more time and aligners required. This will increase the cost of your treatment plan.
Lab fees: MBrace® is a Singapore-based company, and their lab charges are not controlled by your dentist. Increased lab fees translate to higher treatment fees.
Time: Aligner treatment takes time. On average, MBrace® cases range from 6 - 18 months. Your dentist will want to see you periodically, which means more appointments.
Treatment requirements: The majority of MBrace® aligner cases will require some interproximal reduction. This is to provide space for us to move and straighten your teeth, and to improve your bite.
6. Should I go to an orthodontist or a general dentist for MBrace® aligner treatment? Will costs be different?
Both orthodontists and general dentists can provide MBrace® aligner treatment in Singapore, provided they have done a course.
It's probably worth asking the dentist you're seeing if they have done any cases similar to yours, and if they have any photographs of completed cases. I find that this really helps to instil confidence.
Orthodontists usually charge a higher rate as they have spent an extra three years learning the biomechanics of tooth movement. Some orthodontists do not provide aligner treatment, so do ask beforehand.
As my colleague highlights in point 5 of her article, it's important to find a dentist who sincerely wants the best treatment outcomes for yourself. This may well be to consider fixed braces instead of clear aligners treatment, or a referral to an orthodontist where warranted.
7. Can I use my Medisave to pay for MBrace® Aligners? What about my dental insurance?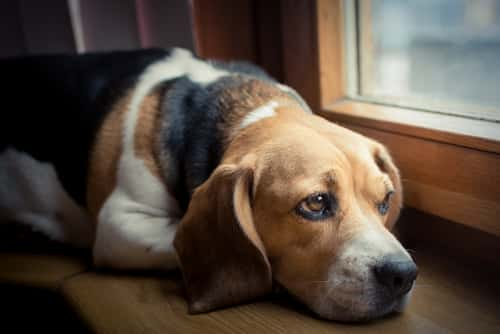 Medisave cannot be used to pay for MBrace® aligners as it is not a surgical procedure. Unfortunately, dental insurance does not usually cover orthodontic or aesthetic treatment.
---
To get a treatment quote for Invisalign or MBrace® aligner treatment, just send in an enquiry through the Get Treatment Quote form.
Dr Joanne Lam was born and raised in England. She's enthusiastic about promoting good oral hygiene as a first step towards creating a confident smile. Aside from dentistry, Dr Joanne loves outdoors jogging, skiing, hiking and exploring.