Wondering what a Smile Makeover is and how Invisalign treatment plays an important role in getting the smile you want? Join our webinar to learn more about Invisalign treatment and aesthetic dentistry.
Title: Ask us Anything about Invisalign Aligners and Smile Makeover: Getting your 10/10 Smile
Date: 5 November 2021
Time: 8:00pm
Register here: https://bit.ly/3BBJtsP
---
Yippee! You're finally down to your last few clear aligners. The end is near, and you can see the light at the end of your Invisalign tunnel.
Before you jump too quickly for joy, here are a few things on your checklist you should go through before you bid adieu to your aligners.
1. Have you looked in the mirror?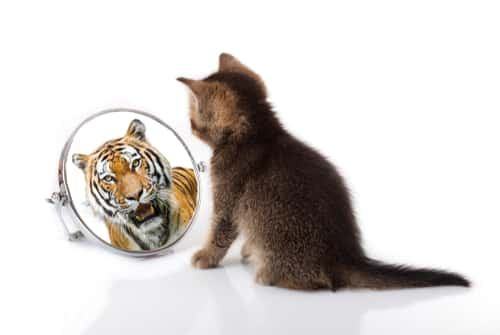 No, I'm not asking you to be vain, but you should examine your teeth and smile in the mirror before the end of your Invisalign treatment.
Take a couple of selfies (sounds silly but it's beneficial), and ask your close friends and family members how they feel about your smile.
If you're still not completely happy with the positioning of your teeth, do talk to your orthodontist before the end of treatment. Of course, your orthodontist will have academic knowledge to know where your teeth should go and how it should look, but one has to remember that orthodontics is a mixture of science and art.
I find that listening to my patients' concerns helps me to better create a beautiful smile to their satisfaction.
2. Have you checked your bite?
Towards the end of treatment, do check if your teeth meet evenly on both left and right sides. Some additional questions for you to consider:
Are you able to chew your food comfortably?
When you bite does your jaw swing to one side?
Are there any gaps in between your teeth that cause food to be stuck during eating?
Do remember that orthodontic treatment is a combination of straightening teeth and correcting an improper bite.
Therefore it's important that you let your orthodontist know if you feel that your teeth do not meet as well as they should.
3. Do you need any non-orthodontic dental work?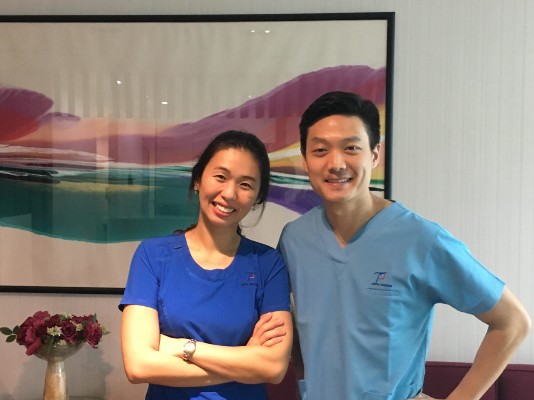 Sometimes, you'll require other dental treatment after braces to complete your smile. This can be as simple as tooth whitening or resin fillings, to more complicated work such as bridges and implants.
Ask your orthodontist whether you should have these procedures during the Invisalign treatment, or wait until everything is completed. The timing of any other dental work, if required, is important to achieve an optimum smile.
It's good to have an orthodontist and general dentist planning your treatment together right from the start.
4. What kind of retainers will you need?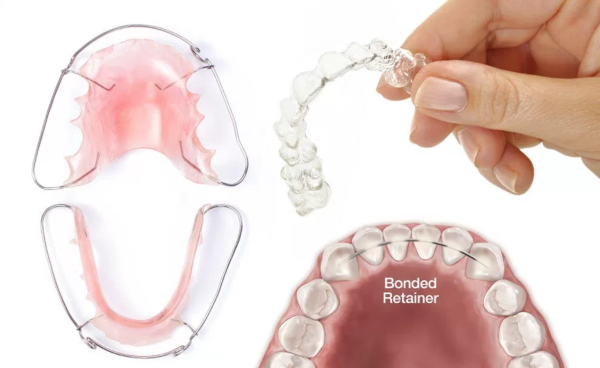 Maintaining your straight teeth is even more important than the straightening process itself.
This is why retainers are crucial after your treatment, and I shall spend a little bit of time explaining this.
One of the risks of orthodontic treatment is relapse, which means teeth moving back to its messy state. Only a lucky few get away without wearing retainers, but the majority of patients will need some sort of retainers to maintain their smile after orthodontic treatment.
There are a few types of retainers that are commonly used:
Fixed wire retainers are glued onto the back of your teeth. It's no longer called a permanent retainer, as hard food or an incorrect bite may cause the wire retainer to be dislodged. Fixed retainers are often indicated when your orthodontist feels that your teeth has a higher chance of relapse.
Removable retainers on the other hand, akin to your Invisalign aligners, are worn part-time. The number of hours to wear them for will depend on the prescription by your orthodontist.
It really depends on your condition, so be sure to ask your dentist!
5. How long must you wear retainers for?
The answer I always give patients is "as long as you want to maintain the straightness of your teeth".
Research has shown that teeth may continue to move late into adulthood. There's no indication on whether your teeth will or have stopped moving.
Think of your retainers like your life insurance plan! If you want straight teeth for life, you'll just have to wear your retainers for a prolonged period of time.
It's crucial to plan your retention regime with your orthodontist before approaching the end of your Invisalign treatment. You should consider asking:
What type of retainers you'll need
How many hours you'll need to wear it for per day
How often you need to come back for your reviews
6. Don't throw anything away
During the course of your Invisalign treatment, it's important that you do not throw any aligners away.
In my surgery, every time I give my patients their new aligners, I ask for the old ones back for safe-keeping - unless they are cracked or lost.
At the end of Invisalign treatment, I surrender everything back to my patient to keep. This is because as long as the aligners are in good condition, they can still be used.
You may seem confused at this statement, but in any situations where your teeth become crowded again (eg. you forget to wear your retainers), your orthodontist MAY be able to utilise the "old" aligners to re-straighten your teeth.
This applies especially to your final FEW SETS of aligners (the last 5 - 6), so if you've already accidentally thrown a couple away, fret not! Just make sure to store away your remaining ones.
On a final note, most people are shy to talk about money, but I'm upfront with my patients and advise them about their Invisalign fees, and what is and isn't included before the start of treatment.
Nearing the end of treatment, I advise all my patients to check their finances with the reception desk. You want to end your orthodontic treatment without the burdens of installments and costs. I feel this ensures a healthy patient-dentist relationship, and at the end of the orthodontic treatment, patients are able to enjoy their new smile worry-free.
This concludes the Invisalign series that I've been writing thus far. Please do leave us messages or comments to let me know what other braces topics you'd like to read about. Good luck!
---
%treatmentquote title=Get quote for Invisalign%
Dr Sylvia Tan is a Specialist in Orthodontics (braces) and divides her time between private practice and as a visiting clinician and part time lecturer at NUS. She is also an editor for Wanderluxe and especially enjoys writing and travelling. Having recently relocated from London, Sylvia loves exploring new places in Singapore with her twins.
Would you like to ask any related health questions?
You can Ask A Doctor right away, or view the complete list of Human Sessions.
---
Reference:
Lagravère MO et al. The treatment effects of Invisalign orthodontic aligners: a systematic review. J Am Dent Assoc. (2005)